Formula 1
Circuit explained – The NEW Albert Park Street circuit ahead for the 2022 Australian GP
New DRS zones, a redesigned track layout yet a sense of familiarity- Albert Park has seen a whole host of changes since F1 last raced here in 2019.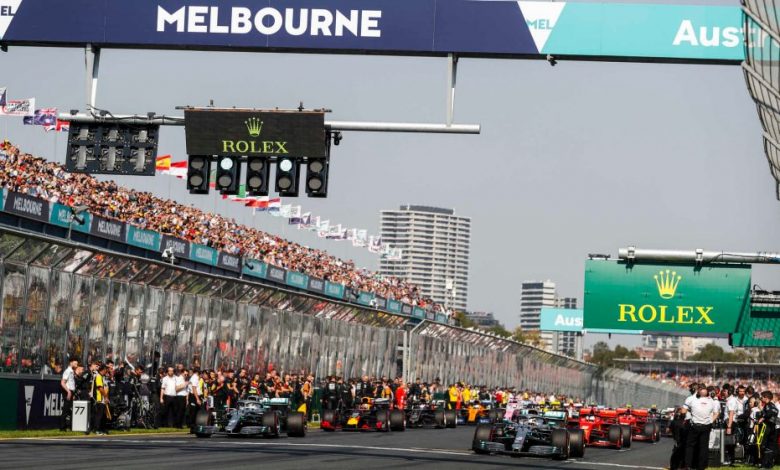 The venue for almost every F1 season opener since 1996, Australia's Albert Park has been a permanent fixture on the F1 calendar since it took over from the Adelaide street circuit for the 1996 race. However, starting this year the venue which has remained more or less the same will see a whole host of new changes due to the now revised track layout. Let's look at them side-by-side.
The most visible change is the deletion of the Turn 9-10 chicane, also known as the Clark chicane. The section has now been converted into a continuous and long straight and a DRS zone has also been added to make the total number of DRS zones to 4, which is a first for Formula 1. The original 3 zones were at the main straight, Turn 2 to Turn 3, and between Turn 12 and Turn 13 entering the final sector. This 4th one adds all the more to the racing and strategy combination at this amazing street circuit!
Another major change is at Turn 6, which was previously Turn 7. The track has been widened in that section, allowing for drivers to carry a lot more speed through that section. This will make the exits through that section crucial in order to get a good run through the DRS zone just after it.
Turn 11 (previously Turn 13) might look similar though, the track has been tightened up so that the corner entry is  sharper than it previously was. Also at Turn 13 is a new Webber grandstand, which is an obvious homage to one of the finest F1 drivers to ever come out of Australia, Mr Aussie Grit himself a.k.a Mark Webber. What is also of note is that apparently Daniel Ricciardo was approached to help with this redesign, so there's a true F1 touch to this entire track.
With so many new high-speed sections, the track should now become one of the fastest, and most challenging on the entire calendar. The track has also been resurfaced, which will make the factor of grip an incredibly exciting one. We last raced here in 2019, when we first saw what was at the time "Bottas 2.0" and his famous porridge statement on the podium. This race will also see Alpine revert to their actual livery, with them having run the first two races of 2022 in a special pink BWT-themed livery. Will we see another interesting and exciting race this time out? Only time will tell!