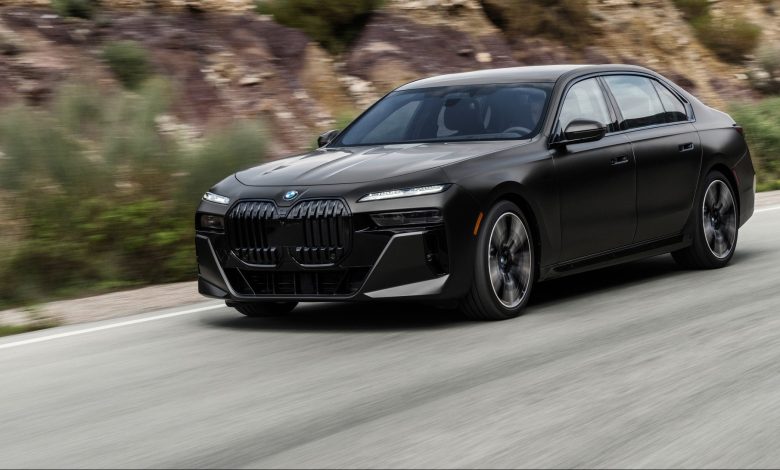 A BMW 7-series is a mark in itself. A mark of ultimate fit and finish, build-quality, luxury and technology. Only 7 model updates of the 7 series have come out in the last 45 years so, you know how important this G70 model launch is. The launch of the brand new BMW 7-series and the i7 EV sets the tone for BMW's EV future. Let's straight away get into it.
Design
The exterior design feels like a proper refresh. It may not be a looker for everyone but, this one carries forward the design language we saw on the new X7. The front features a big kidney grille flanked by vertically slit headlamp clusters. The bonnet appears to be monstrous but as imposing as a Phantom while the slight bulge in the wheel arches gives it a great road presence. The new kidney grilles are now top to bottom and have the light up optional extra just like the new X7. This one seems to have been taken from the Rolls Royce Ghost. It even features automatic door opening and closing!
[tie_slideshow]
[tie_slide]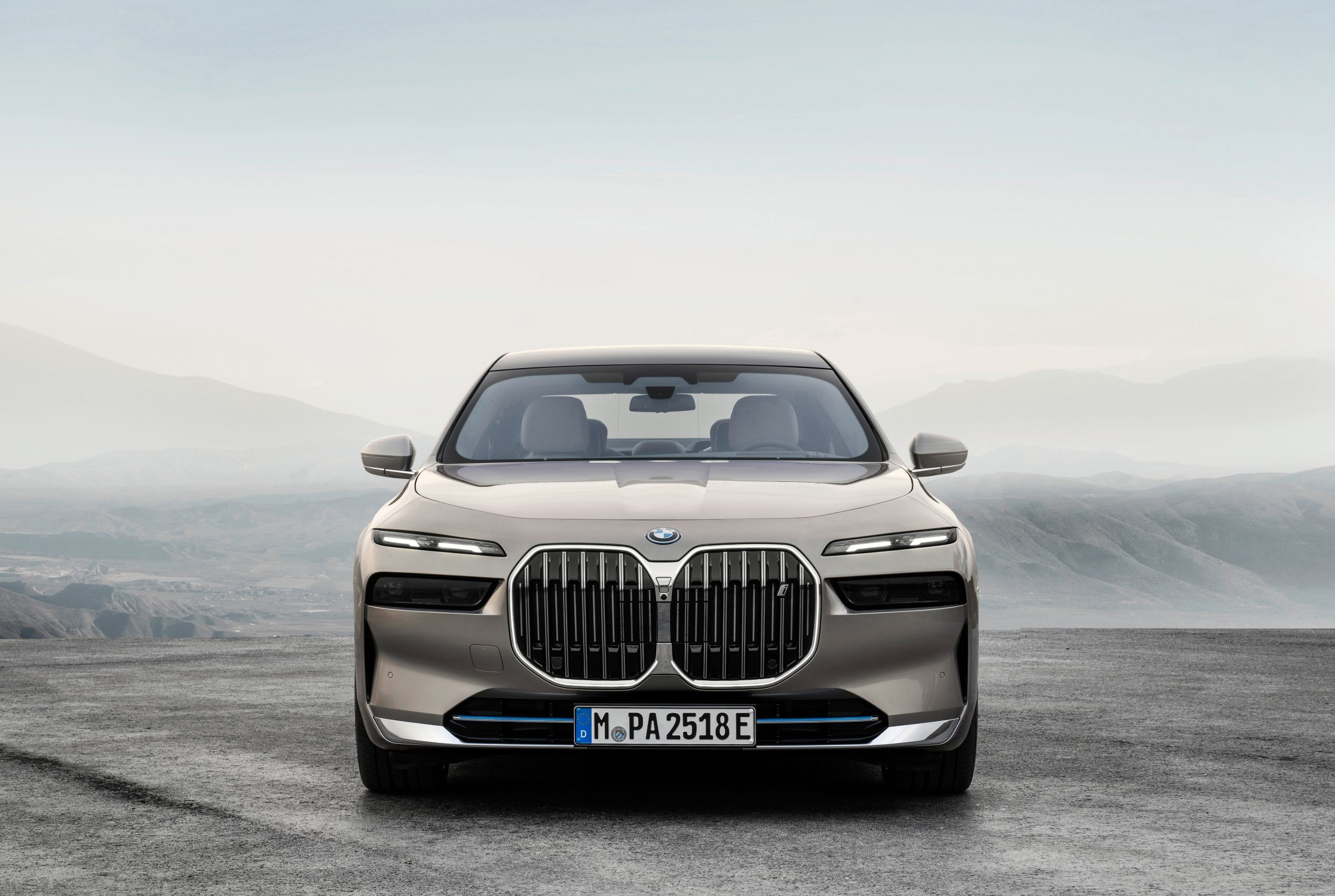 [/tie_slide]
[tie_slide]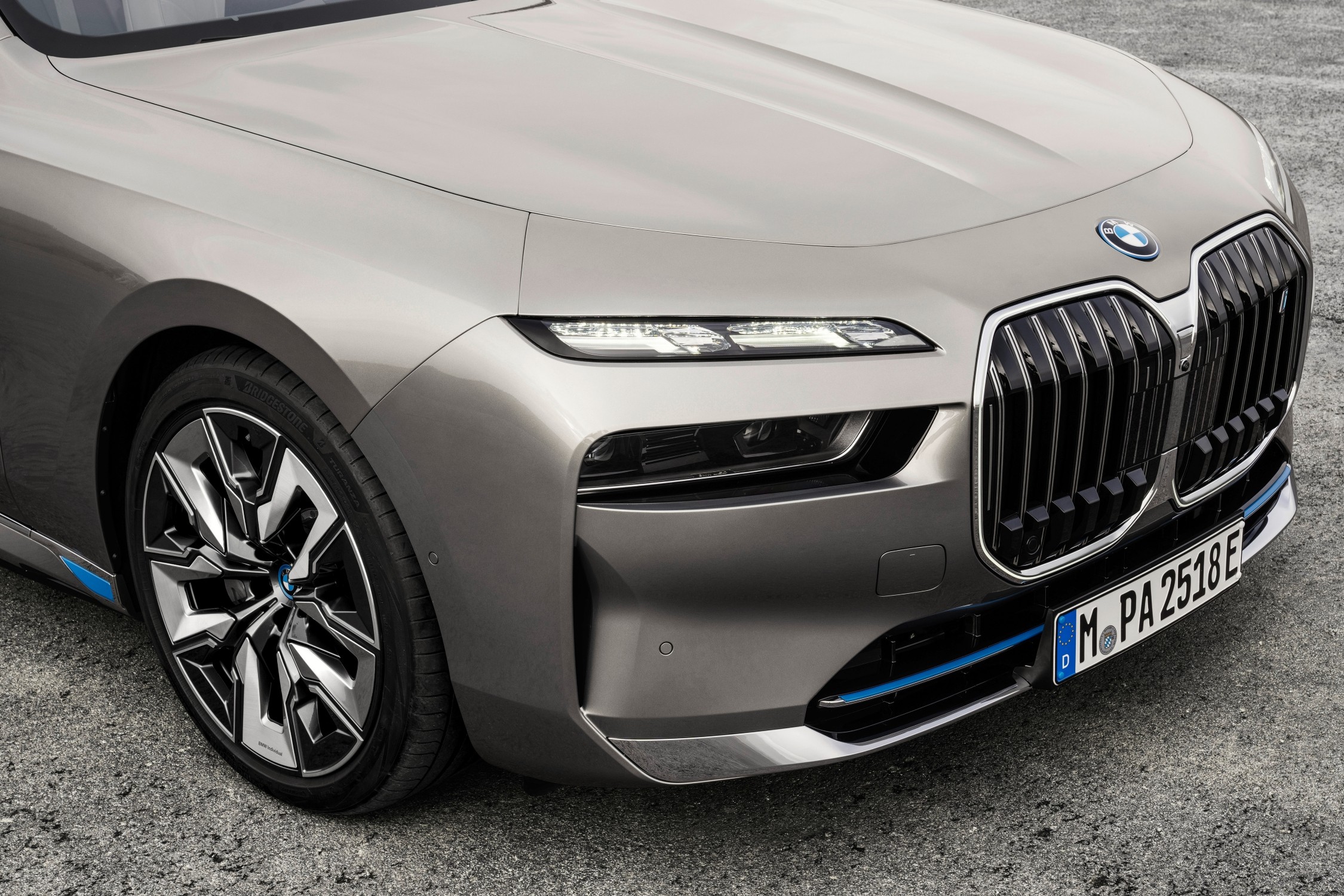 [/tie_slide]
[tie_slide]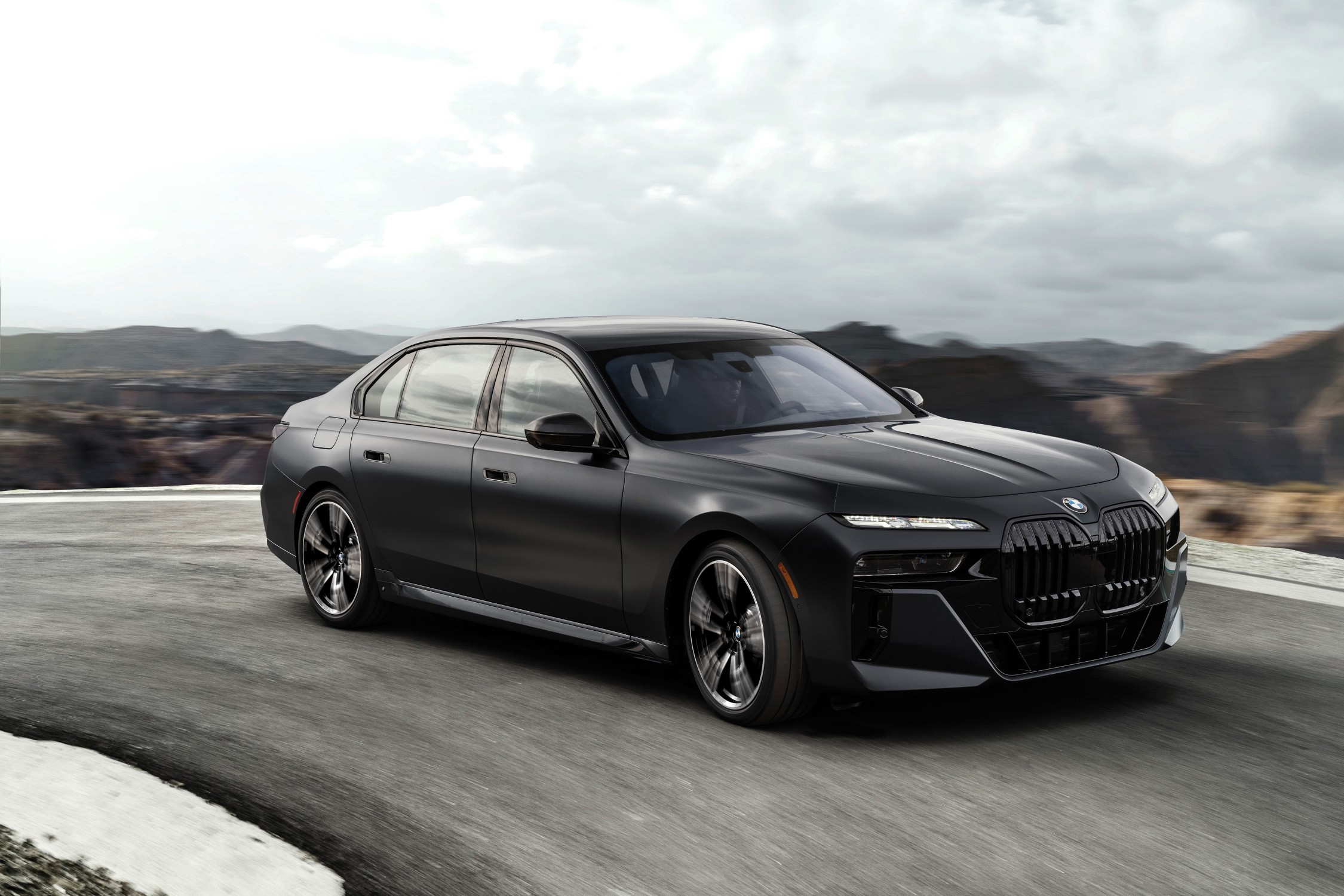 [/tie_slide]
[/tie_slideshow]
From the side, the shape is as complete as it can be for a luxury saloon. In my honest opinion, the new 7-series has a much better design than the Mercedes EQS. The fact that there is just ONE 7-series with petrol, diesel, hybrid AND electric powertrain adds to the simplicity of the lineup. Mercedes instead chose to have a complete separate EV for each segment seems a bit too confusing now. The 7-series has their usual petrol and diesel models while adding an "i7" electric model to the range. Coming back to the side profile, the car has a stately appeal and looks at par to compete with the RR Ghost or the Flying Spur by Bentley even though it is offered at a much more affordable price. As compared to them that is.
[tie_slideshow]
[tie_slide]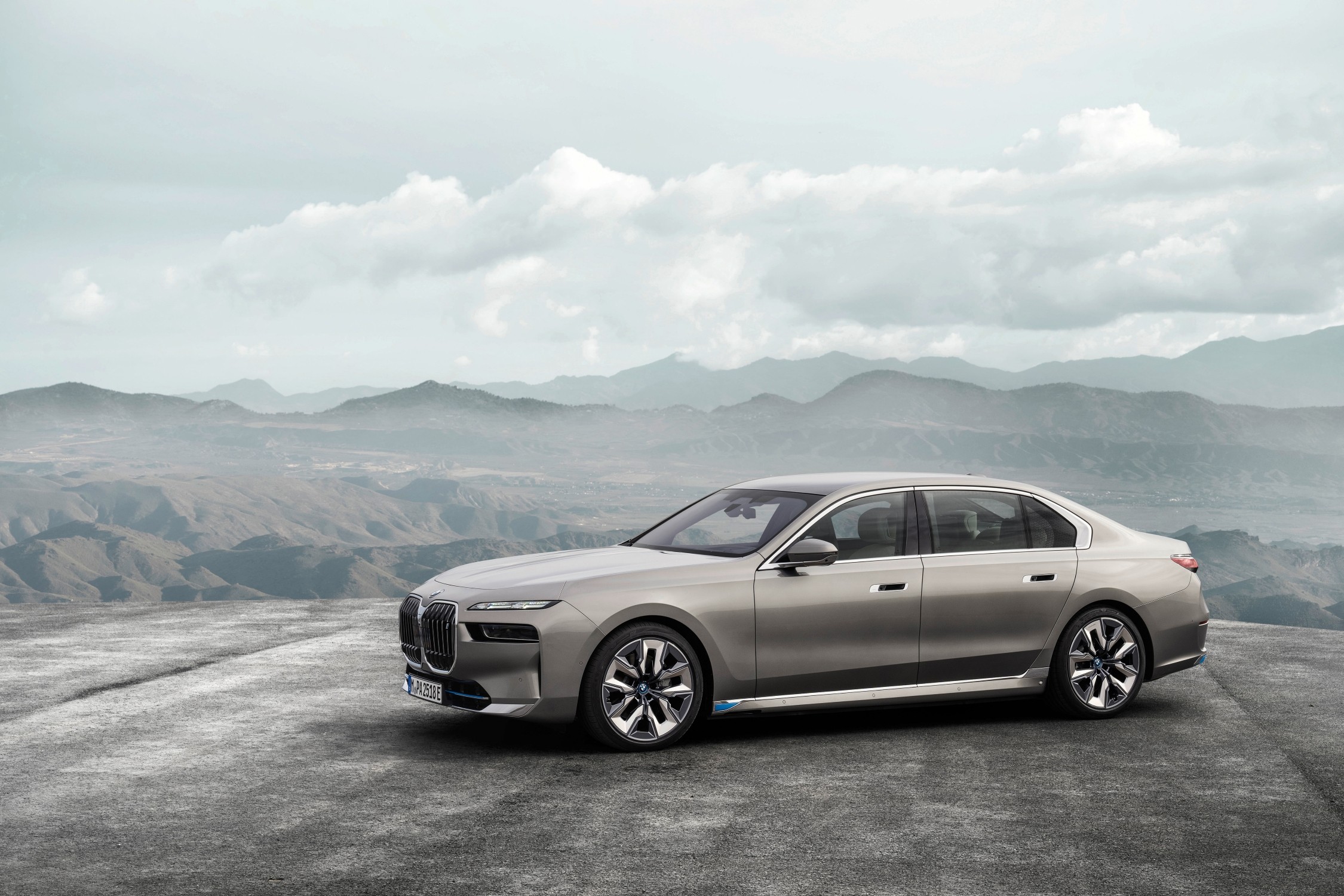 [/tie_slide]
[tie_slide]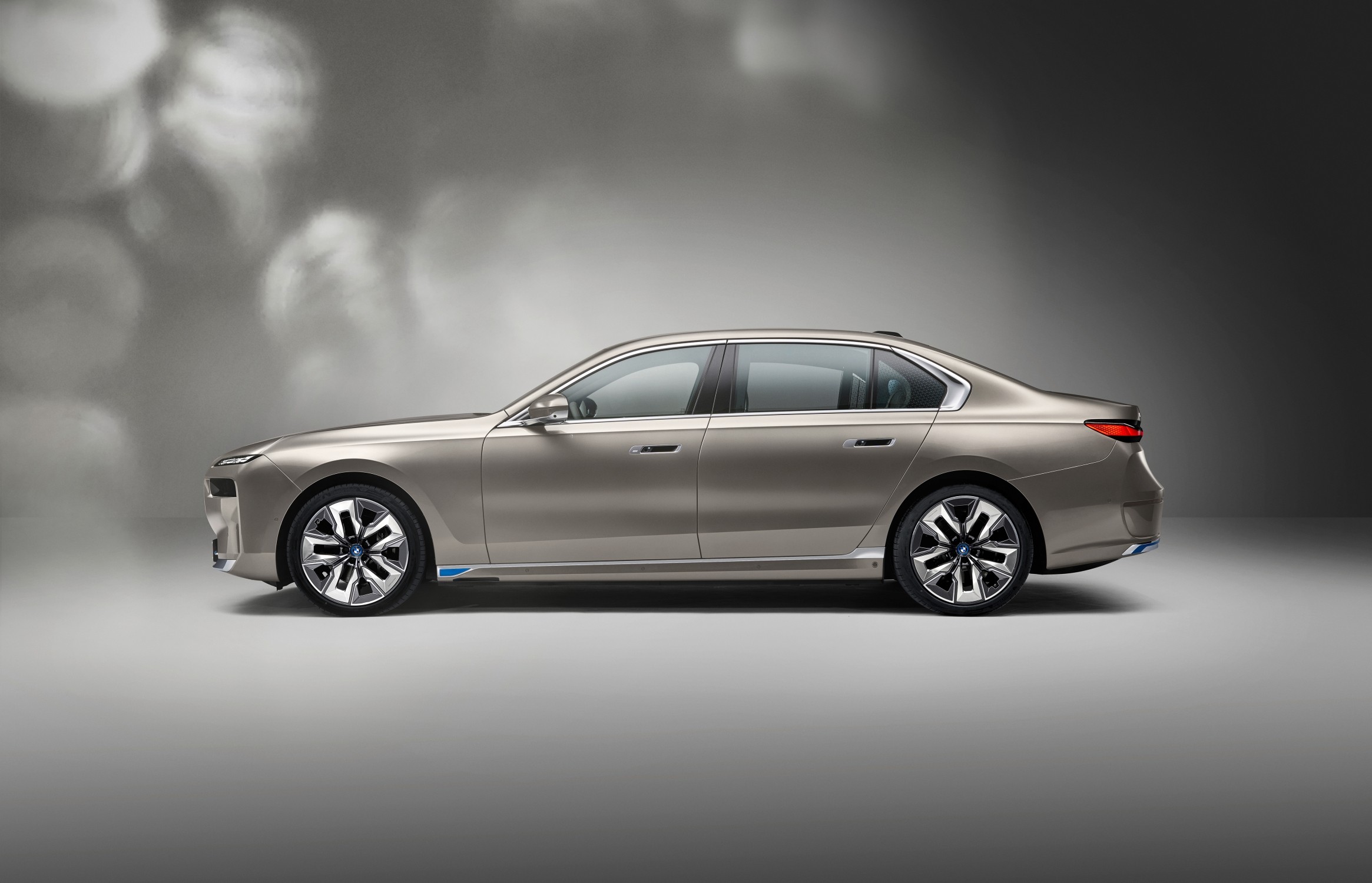 [/tie_slide]
[tie_slide]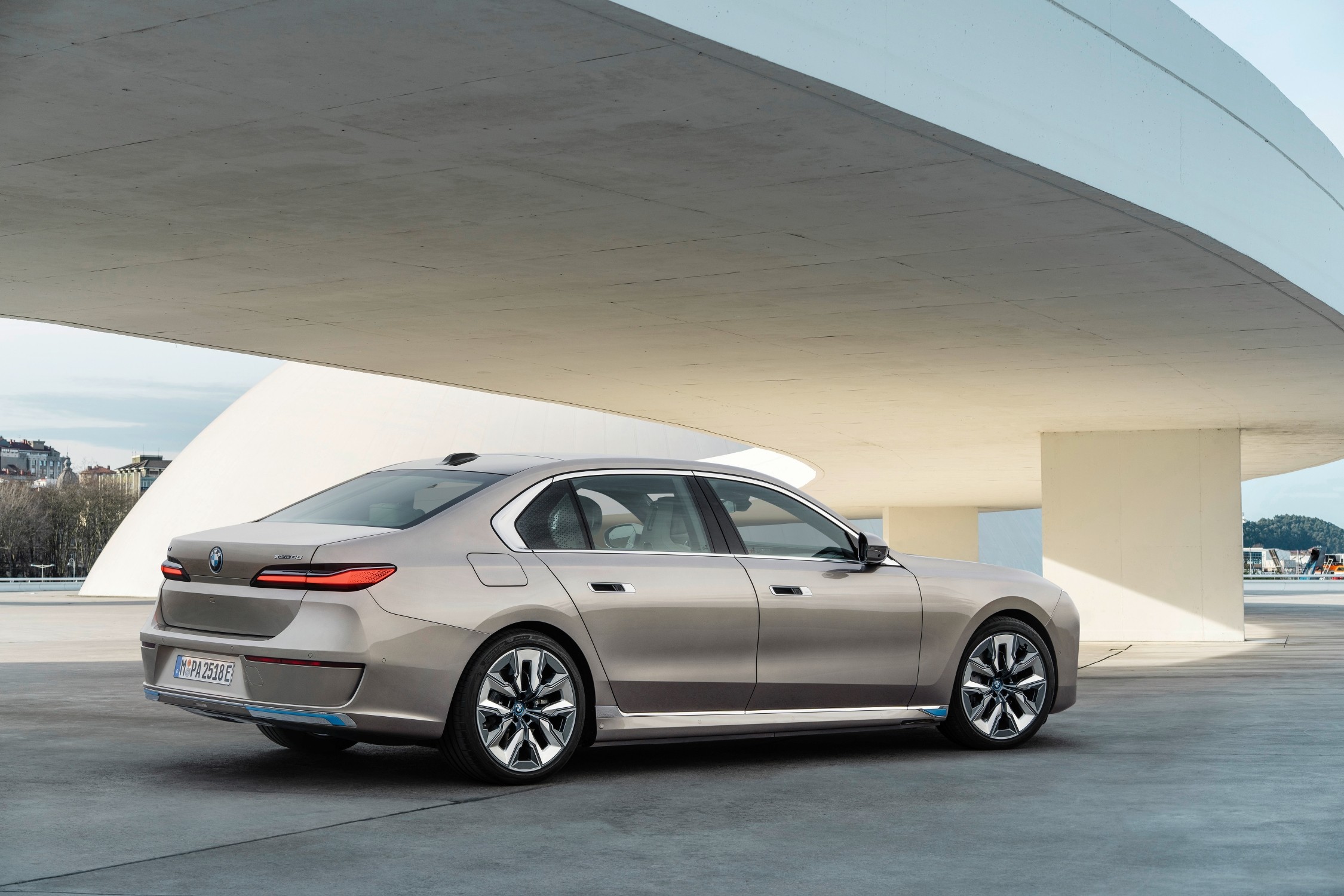 [/tie_slide]
[/tie_slideshow]
The rear doors and windows seem massive and give the idea of just how much space there would be on the inside. The rear end of the car is more or less typical BMW with a smart slim taillamp yet, this G70 model feels a bit more SUVish from the rear and resembles the X4/X6 more than it resembles the previous gen 7-series. The boot is a flat design tapering down from the roof in a Rolls Royce fashion. Whether that is good or bad, you decide on your own.
[tie_slideshow]
[tie_slide]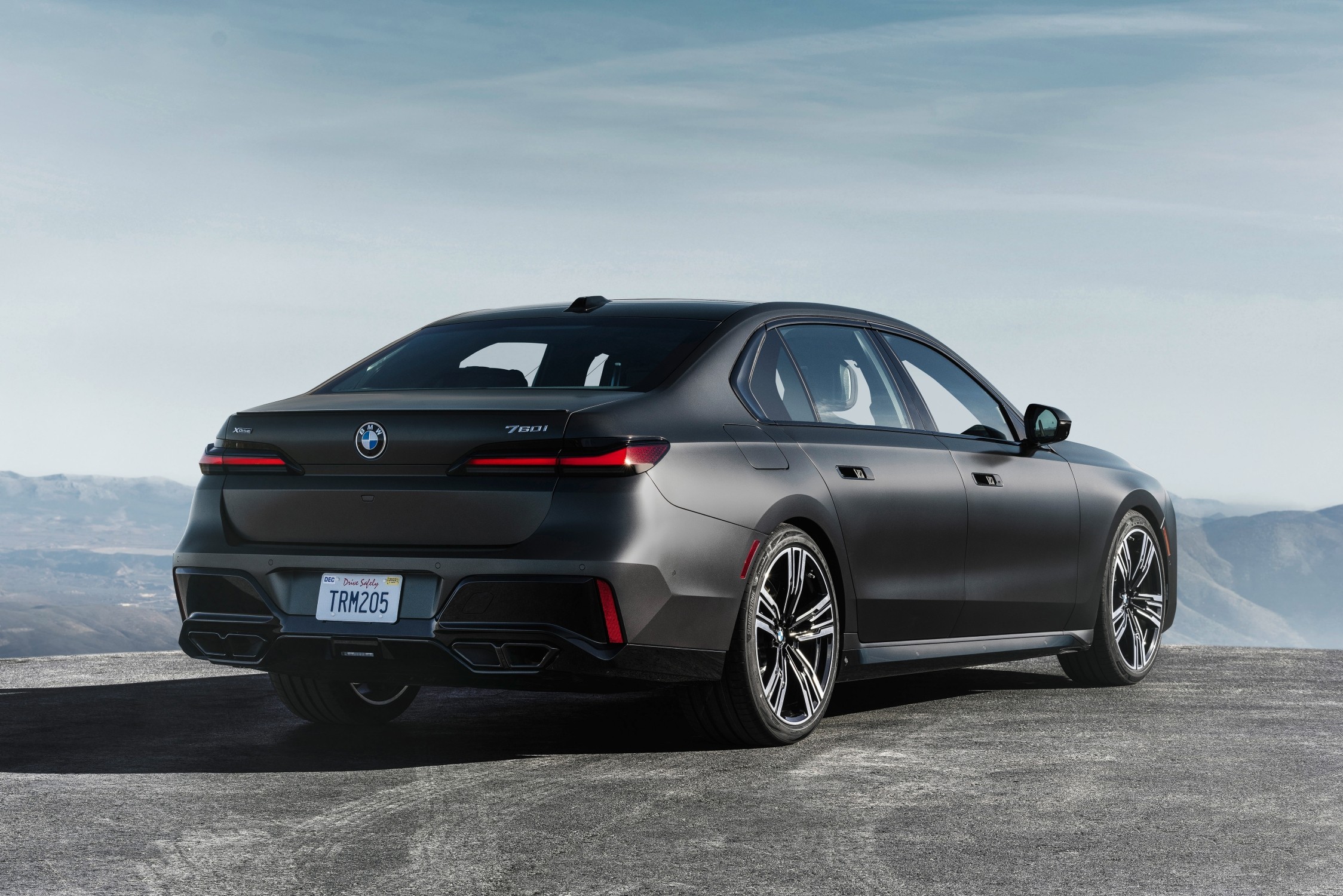 [/tie_slide]
[tie_slide]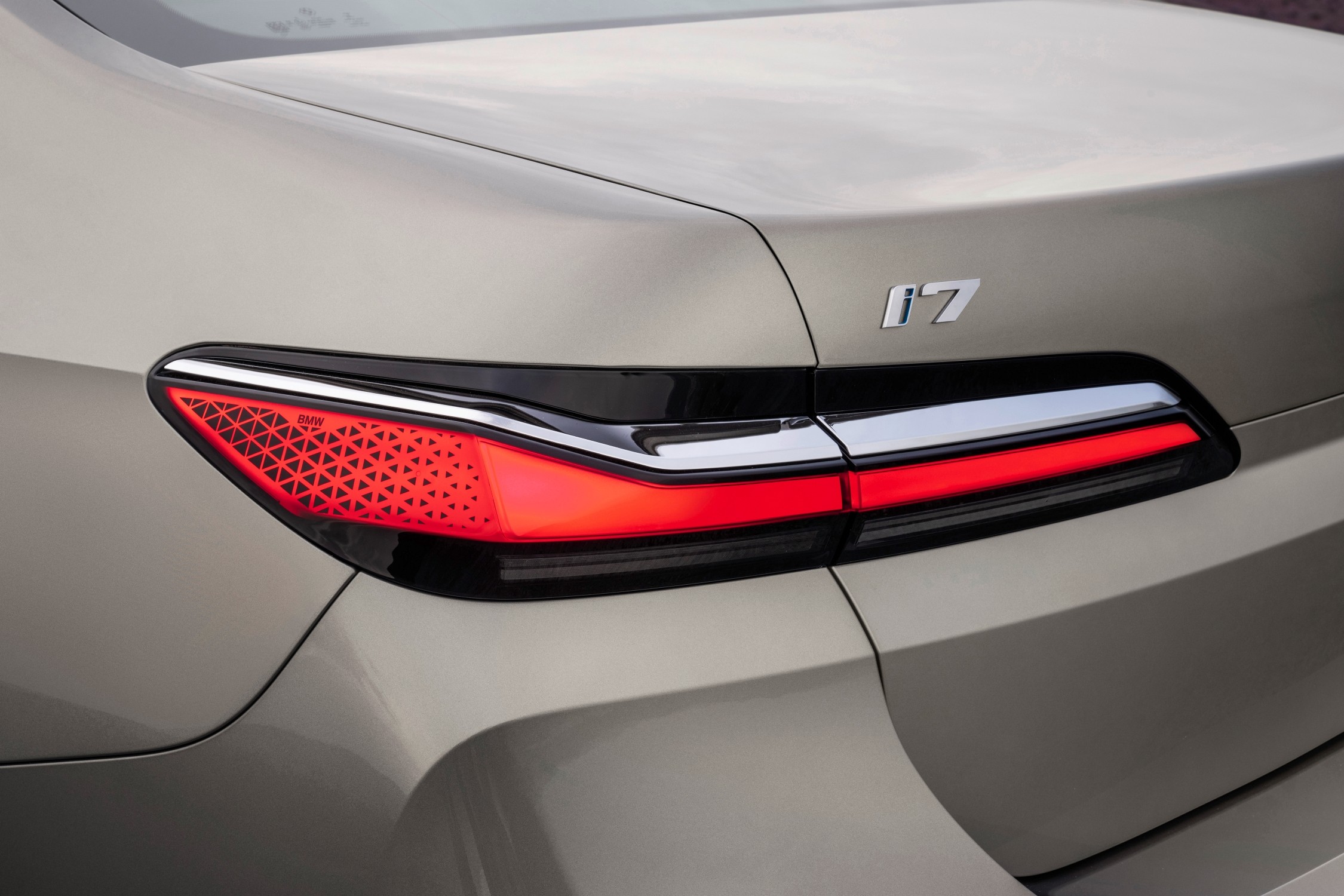 [/tie_slide]
[tie_slide]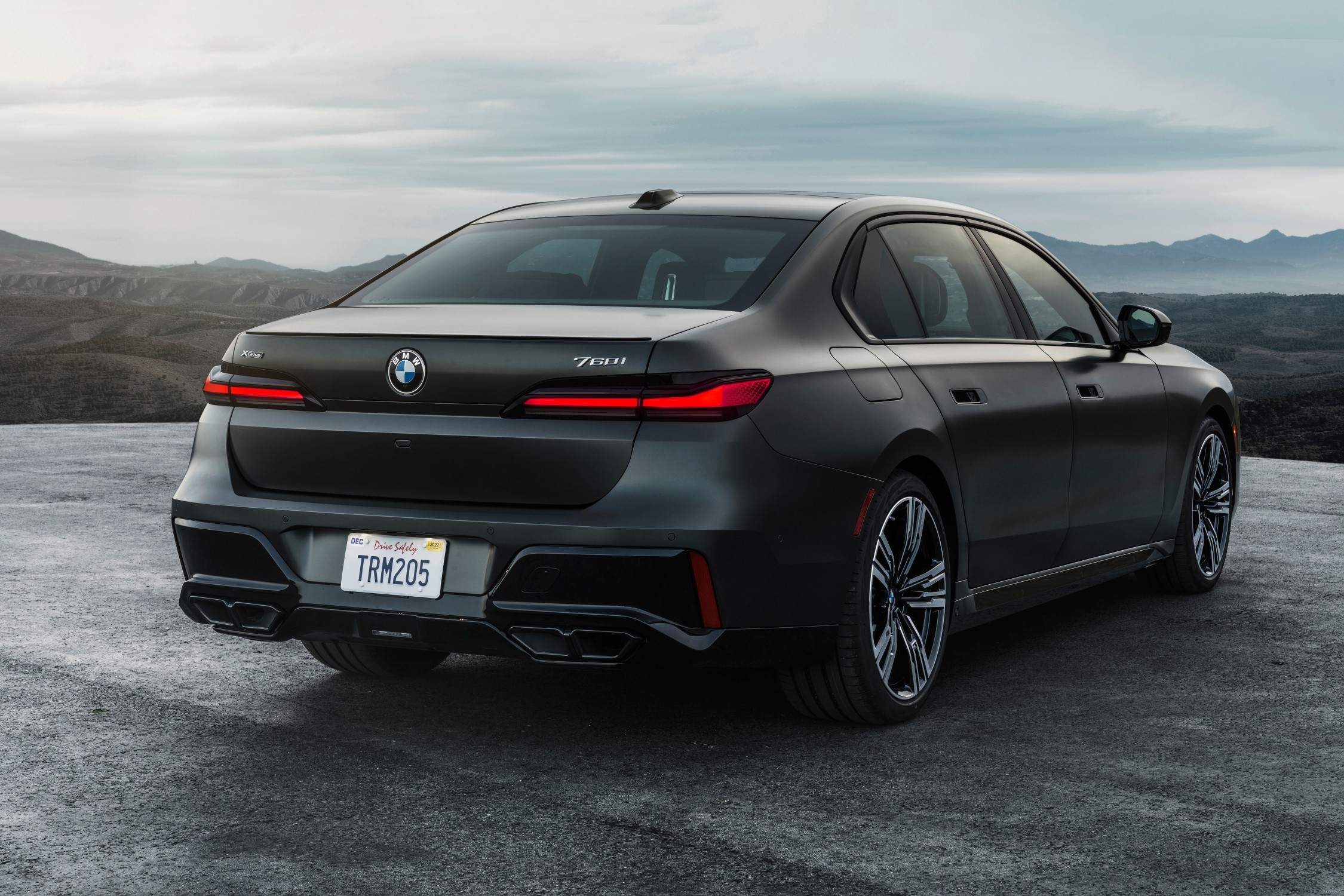 [/tie_slide]
[/tie_slideshow]
Coming over on the inside and you know where most of BMW's design team were working on. The inside has a refreshed new dual screen setup first featured in the BMW iX and the new X7. This one carries over that design philosophy with even more oomph and technology than ever seen. With the amount of screens we have in cars, it almost seems like they are unsafe for children. This one still feels a little better than Mercedes' Hyperscreen display which is literally the entire dashboard turned into a screen.
Features now include Level 2 Plus autonomous driving with hands free driving, BMW's Live Cockpit Plus with the most recent iDrive 8 software. The new Curved Display is a single continuous piece of glass that houses two plus-sized screens, a 12.3-inch digital instrument cluster for the driver and a 14.9-inch central touchscreen. There's also this new Interaction bar, exclusive to the 7 series, featuring a crystalline surface and touch-capacitive controls for things like ventilation and climate control functions. Too cool!
[tie_slideshow]
[tie_slide]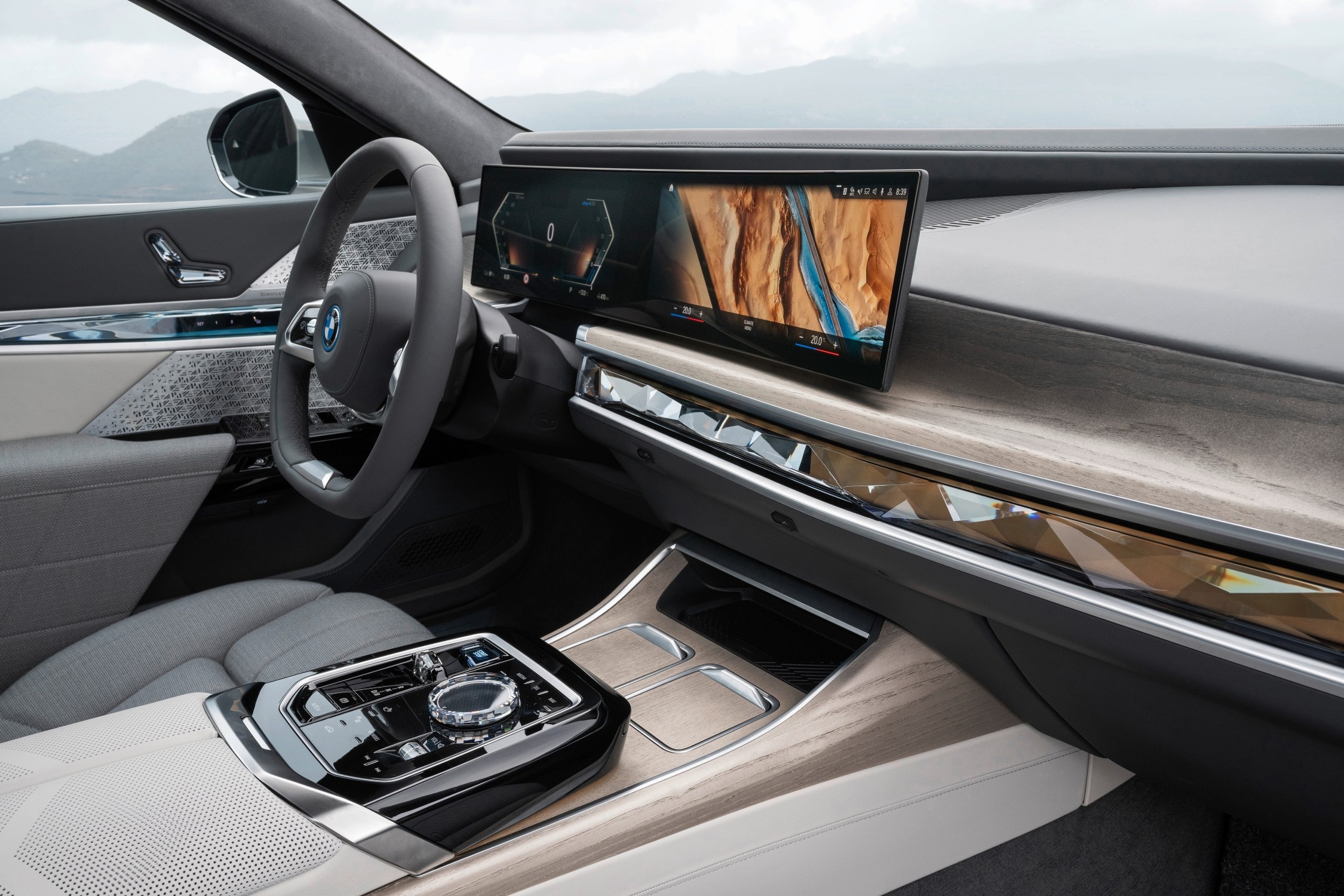 [/tie_slide]
[tie_slide]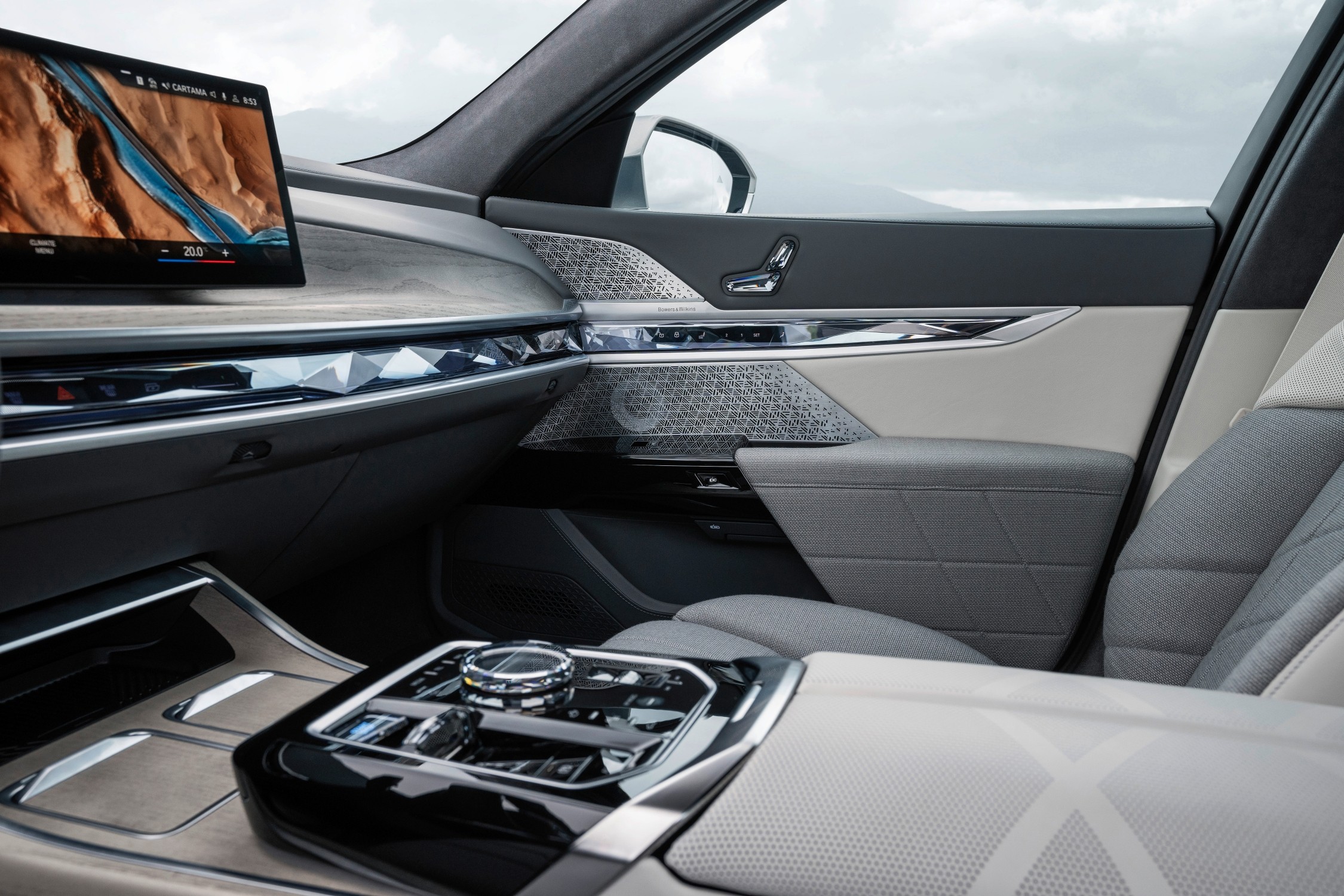 [/tie_slide]
[tie_slide]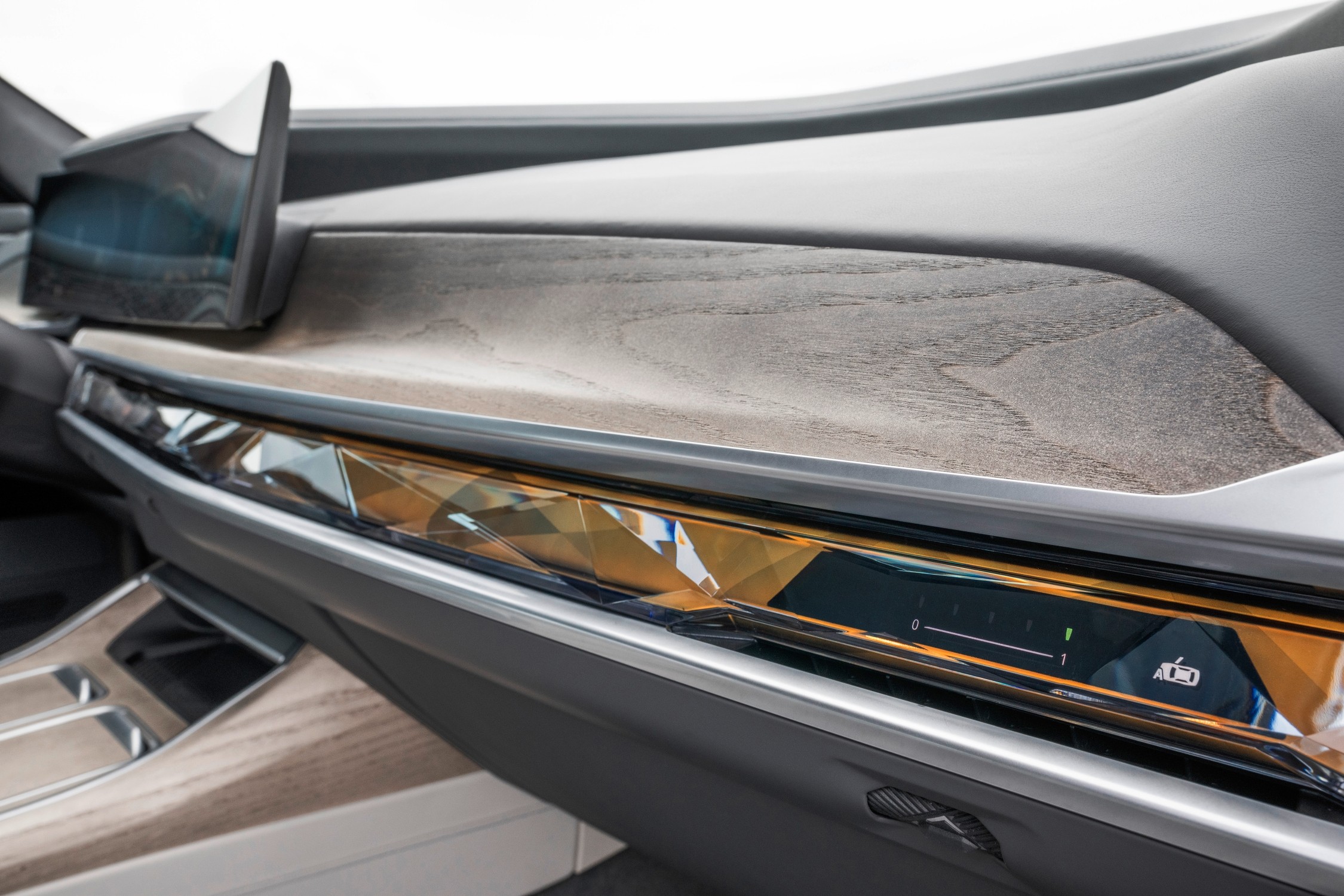 [/tie_slide]
[tie_slide]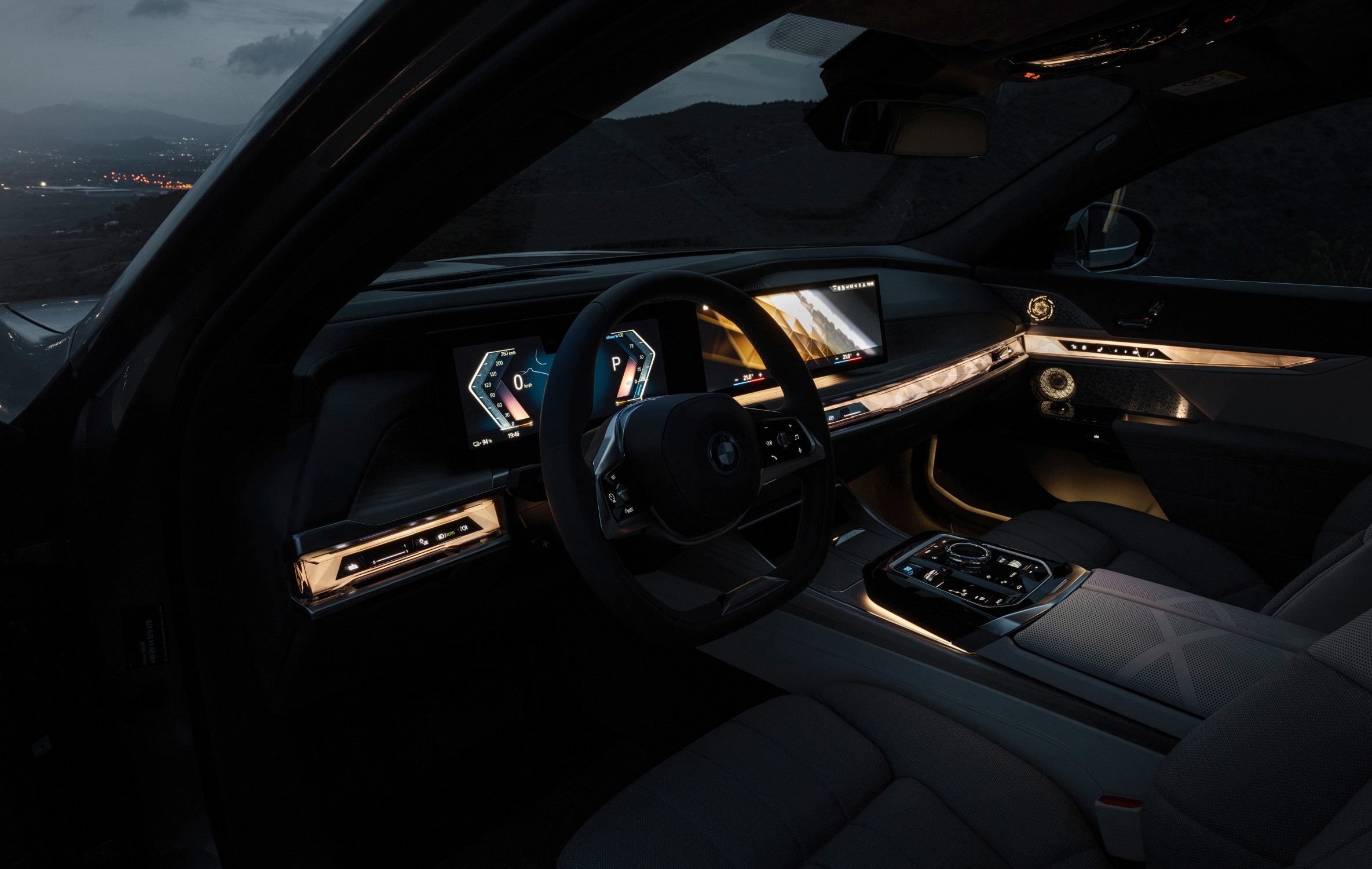 [/tie_slide]
[tie_slide]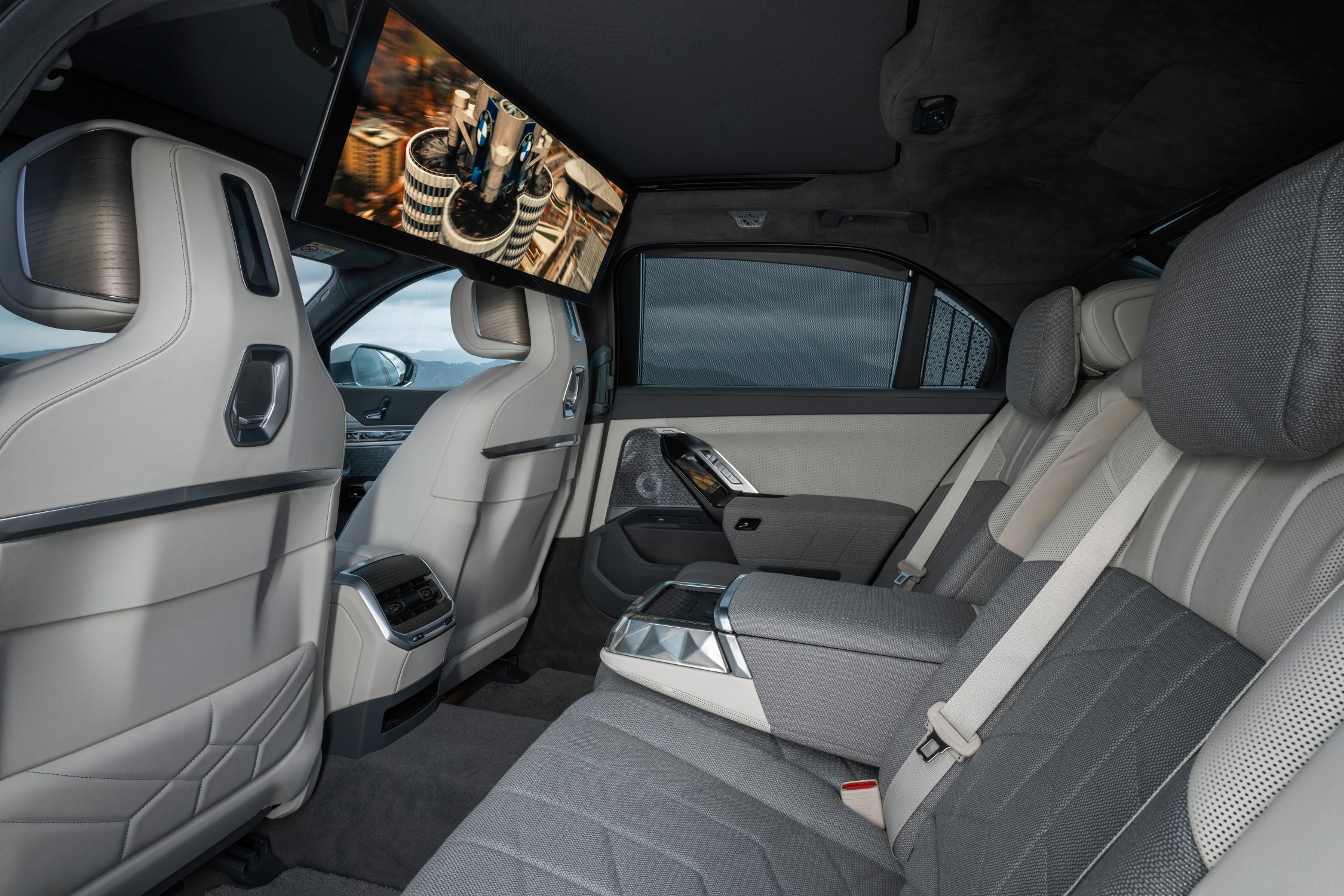 [/tie_slide]
[tie_slide]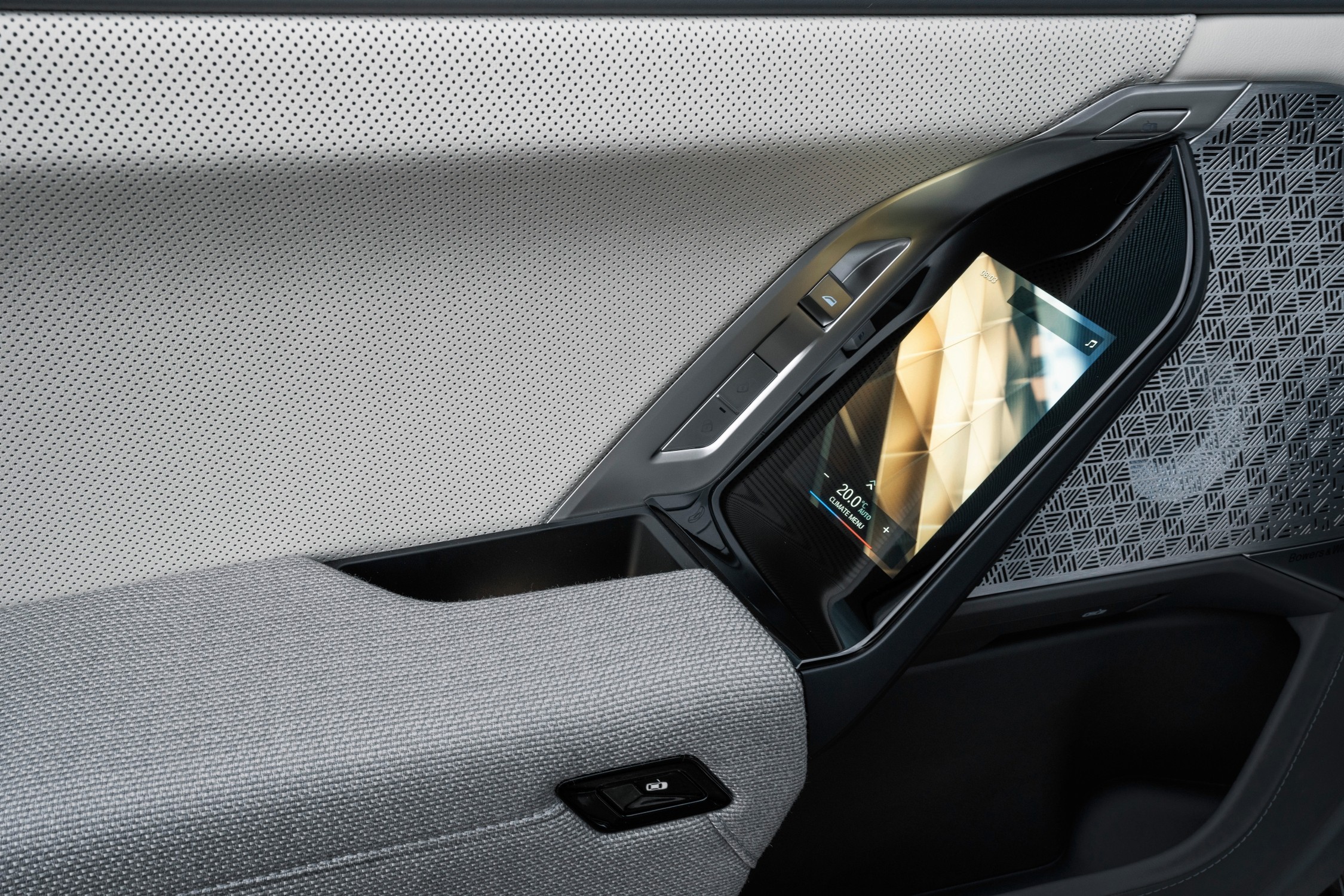 [/tie_slide]
[tie_slide]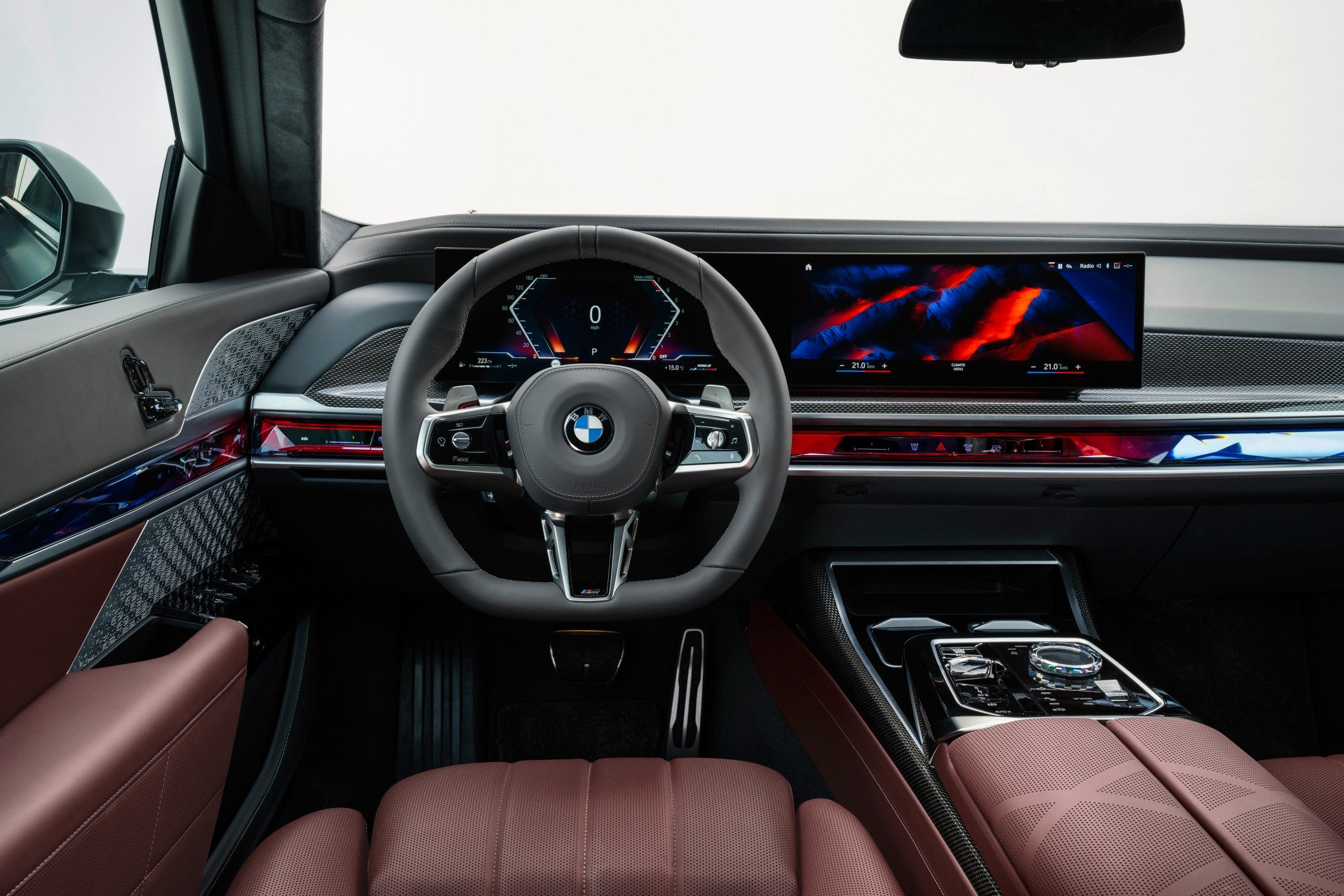 [/tie_slide]
[tie_slide]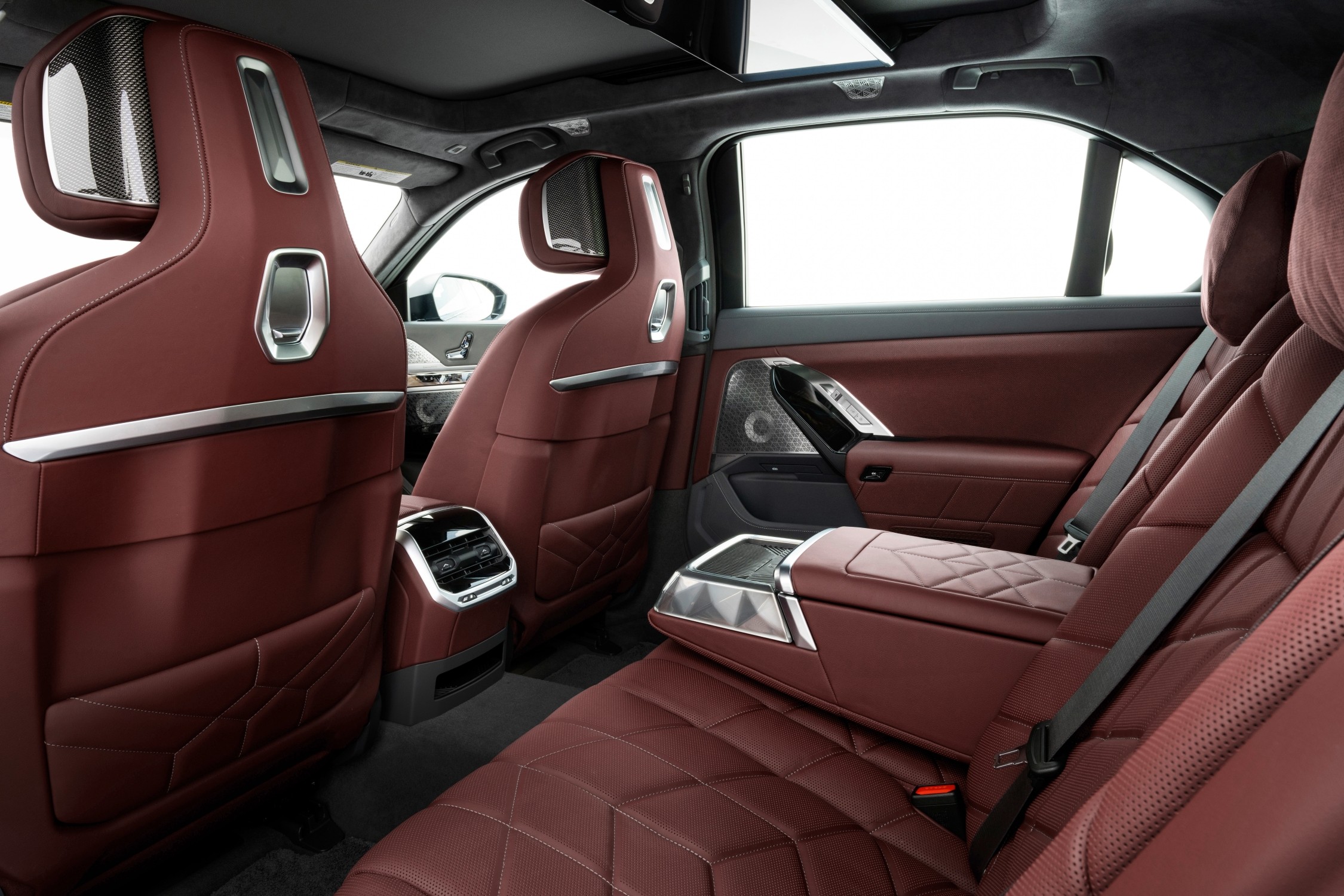 [/tie_slide]
[tie_slide]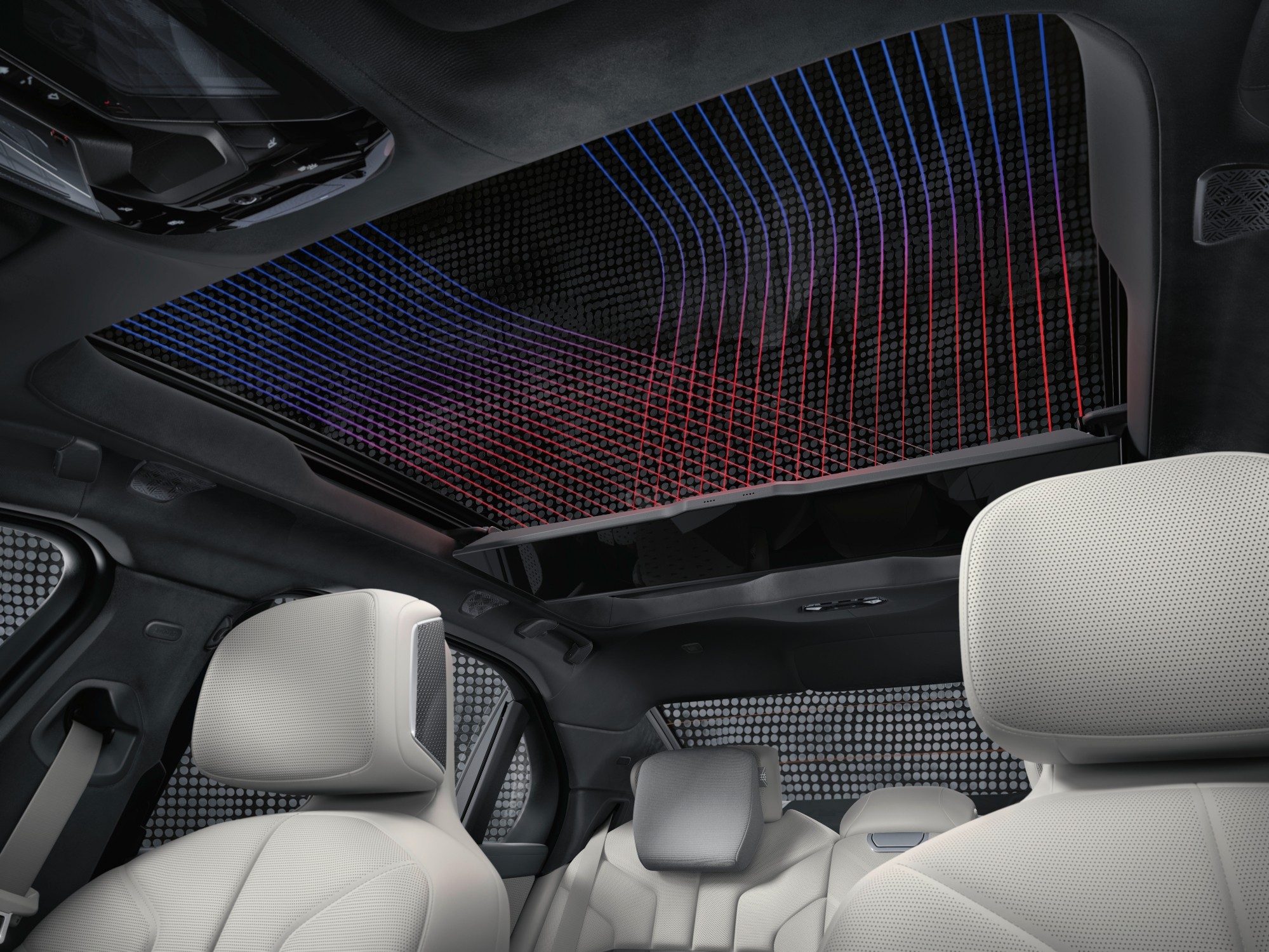 [/tie_slide]
[/tie_slideshow]
it is indeed in the second row of the new 7 Series is where you'd want to be. On offer is an optional 31.3-inch, 8K Theater Screen display in between the front two seats, giving rear passengers access to built-in Amazon Fire TV and other online services. Each of the rear passenger can control the screen either by touching it or via two 5.5-inch tablets mounted within the door panels, usually where the power window switches are mounted in our peasant Hyundai cars.
You can also equip the optional Bowers & Wilkins 'Diamond' Surround Sound System replacing the standard 18 in-car speakers. With the 36 high-quality speakers from Bowers and Wilkins, you are bound to feel every single sound from the entertainment since, four of those speakers are even integrated into the headliner. Moreover, all 36 offer a full 4D audio function that uses magnetically controlled vibrations for better bass.
Powertrain and pricing
The new G70 7-series is offered in Petrol, Diesel, Hybrid and Electric i7 powertrains. Here's a summary of the power figures:
| | | | | |
| --- | --- | --- | --- | --- |
| Model | Engine | Power | Torque | 0-100 |
| 740i Sport | 3.0L + 48V mild hybrid tech | 375 HP | 540NM | 5.0s |
| 760i x-drive | Twin turbo 4.4L V8 | 536 HP | 750NM | 4.2s |
| i7 xDrive60 | 2 electric motors with a single 101.7 KWh battery pack | 536 HP | 745 NM | 4.5s |
| 740d xDrive | 6-cyl Diesel + 48V mild hybrid tech | 300 HP | 670 NM | 6.3s |
| M760e xDrive | 6-cyl Petrol + electric synchronous motor | 571 HP | 800 NM | 4.3s |
As you can observe, the 2023 7-series has no limitations on power. For petrolheads, there is still one last form of satisfaction with the V8 model while the future ready generation can get the same sort of excitement in utter silence and absurdly quick acceleration. The best part is that the new i7 offers 300 miles of EPA driving range in the US but the real number should be close to 250 miles. That is nowhere near the others but, the i7 can rile up at a rate of up to 195.0 kilowatts on a DC fast charging station, which allows it to recoup 80 miles of range in ten minutes. In fact, all i7 owners will have free charging for the first 3 years of ownership across electrify America stations in the US!
Over to the ICE powertrain, the M760e and the V8 760i xDrive are going to be the pick of the lot for gearheads wanting one last hurrah for crude oil and some exhaust notes.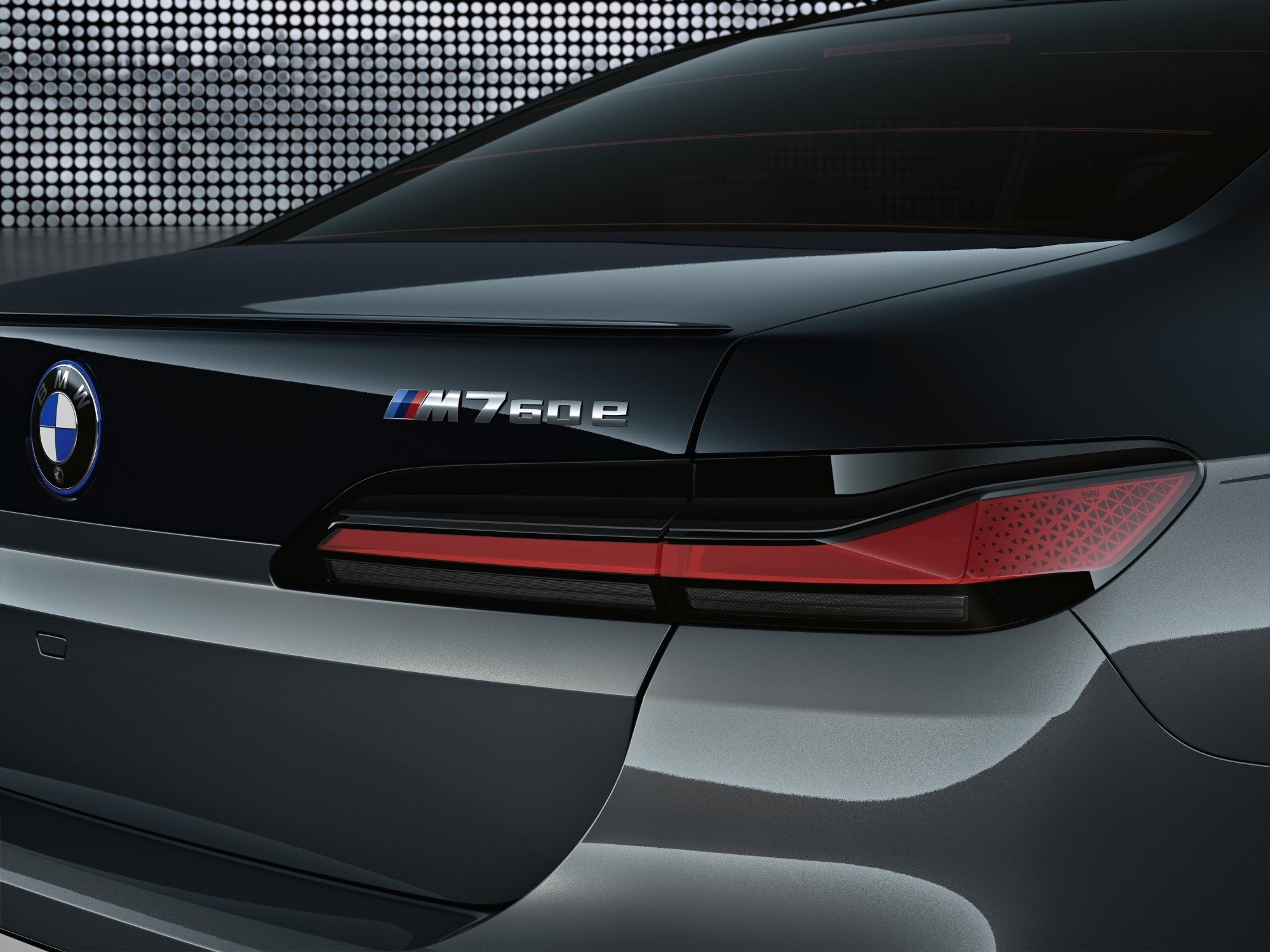 The 2023 7-er gets a standard four-corner air suspension system with automatic self-levelling and electronically controlled dampers. This suspension lowers the 7 Series by 0.4 inches in Sport mode and can raise it up to 0.8 inches for rough roads and small obstacles. Yes. We are in an era where luxury saloons meant for daily drive also need a lift system like supercars! The i7 also automatically lowers after reaching 75 mph for aerodynamics. There's a new integral adaptive steering giving the car more precision at higher speeds for the 7 Series has rear-wheel steering at a rate of up to 3.5 degrees.
Pricing starts at around $95000 while the V8 variant starts at $115k. For what it offers, this is less than half of that of a Bentley or a Maybach while looking the part. I'd say it is quite a steal if you have $100k to spare. I have seen people spend more on emoji NFTs so this one IS A STEAL!