Motorsport
The nonsensical criticism of Hamilton's 2022 Imola weekend
A risky setup call, some bad luck and a DRS train can not and should not define a 7-time world champion. If you believe differently, let's have a factual check.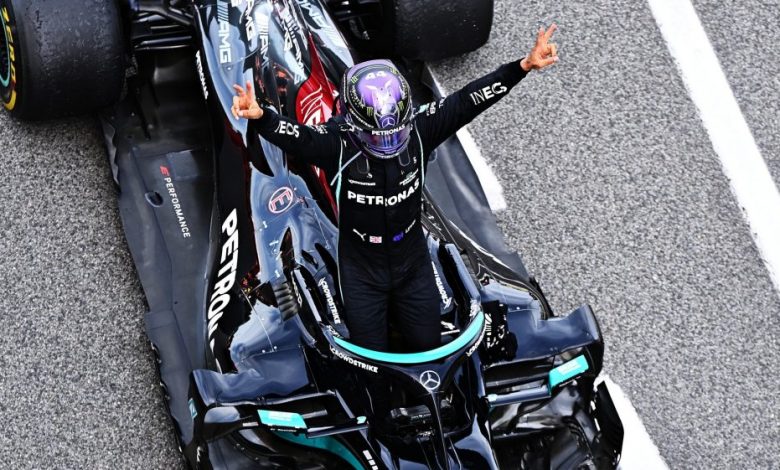 Why one bad weekend from Sir Lewis Hamilton makes all the headlines?
To say that Lewis Hamilton had a bad weekend at the 2022 Imola GP would be understatement of the decade in Formula 1. This unimaginably torrid weekend added to the woes of an already struggling team that straight up dominated Formula 1 for 8 years with 8 consecutive constructor's titles. But, George Russell, the rookie at Mercedes, has constantly finished in the top 5 despite all the misery. So, surely Mercedes must be doing something right and Hamilton is not able to perform because he had a robotised jet up until last year that got him his 7 titles. Right?
That last line will infuriate some, would be true for some and a clear joke to the rest. Those who are infuriated or believe it to be true are fans of drivers, the rest who got the joke are fans of the sport of Formula 1. To clear things out first, if you are a fan of the sport since Netflix's Drive To Survive started then, this article will be an eye opener for you. Why? Well, because ask any F1 geek or pundit and you'll know the car can only get you as far as you can take it.
You can put Nicholas Latifi or Nikita Mazepin in a Mercedes from 2020 and still have very slim chances of winning the title. This is why Lewis Hamilton was able to challenge world champion Fernando Alonso in his very first year for a world title and only lost because of lack of experience and patience as he beached his car on the pit lane entrance. He lifted the trophy the very next year though. All he needed to do to win in 2008 was finish P5 or higher… that is the lead he kept during the season.
When Hamilton switched from a championship winning team like Mclaren, with whom he started his career, to a new team like Mercedes, it was termed as the worst ever decision and that his career as a world champion is over. The rest as we know is history. Mercedes kept increasing their dominant lead thanks to drivers like Hamilton and Rosberg. Of course Mercedes developed a car like no one else but, one cannot forget how important a driver's inputs are in making the car what it is.
So Prakhar, if Lewis Hamilton is such a great driver then, what has happened to him as soon as Mercedes turned up with a horrific car that bounces on the straights wildly enough to have permanent back injuries if driven at their fullest? The answer is multi-faceted and layered. Of course Lewis erred in some areas but to straight away reject all his past achievements due to ONE race is not even worth an argument. Even if you're a young F1 fan following Max Verstappen, you must remember Max's comments about Lewis in 2020 when the interviewers asked him if Lewis was winning only because of the car. He said it is Lewis' consistency that keeps him the champion and he keeps on pushing it hard. You can go back a decade and barely find 7 race weekends where he erred.
Mercedes and porpoising
Both the Merc drivers NEED to lift with the Mercedes W13 on the straights if they wish to survive the corner and control the car. That is the amount of porpoising they're facing with their sidepod less design on the W13. When Merc turned up with this design, almost everyone thought they'll be leading the championship and the other drivers by a second or so. And theoretically, that'd be right. The problem is even Mercedes could only test so much of their theories in practicality. Simulators don't provide for porpoising just yet and thanks to the new rules, Mercedes had lesser wind tunnel time than the others.
Even with the little wind tunnel time they've had, their car is honestly a masterpiece for aerodynamics. The problem is it is too aerodynamic. It generates so much downforce that the car is pushed to the ground but, the new floors also generate air flow which shoots the car back up due to the vacuum beneath the floor causing the bouncing. This leads to complications w.r.t. straight line speed and a significantly low engine mode car in order for drivers to be able to control it on the corners. Mercedes would solve such problems in an instant during the past but now with the cost caps in the 2022 regulations, they cannot aimlessly spend money to find a fast and working solution no matter the cost.
The 2022 Imola weekend
To start of, Imola was a sprint qualifying weekend and is a track where overtaking is very difficult. With a car like the Mercedes W13, it would be almost impossible to overtake even last year's backmarkers like Haas and Williams owing to the new rules that definitely has bunched up the field. In a sprint qualifier, your grid position for the sprint decided by a qualifying event before the sprint usually ends up being your final race standing unless there's a crash you take advantage of, a safety car under which you pit. Add this to the heavily wet weather conditions during the qualifying and you find out that the ones to set their times the earlies on the dry lines of the track, hold those positions. Especially when you only have one Free Practice session before the qualifier for sprint and you have a car that needs some heavy working.
This was the case with Mercedes and Lewis. Lewis is an extreme driver. Plus he is a 7x world champion so, at this point in his career he can take risks. He goes for extreme setups to try and change things but with these F1 cars as complicated as a spaceship, it takes a lot of running to understand the difference a setup made and whether to keep the new one or the older one. Then came the qualifying where before Lewis could put in a good dry lap, rain fell and he was left out below the top 10. His sprint race didn't go well at all as he slipped a position and ended up adding to the misery. Even then, Lewis almost reached P10 in the race from where on he'd have definitely picked up faster until an unsafe release from the Alpine Team destroyed his pit-lane exit as he joined behind Ocon after an already abysmal 4.9s pit stop.
Mercedes' strategy call to not pit Lewis before or right as Ricciardo came in is still a mystery and it wasn't Lewis alone but his team as a whole that failed. A pit strategy that couldn't foresee the drying out of track or a better strategy just because Lewis was out of points was absurd. If credit is given by him when he wins to the entire team, have no doubt that the team is equally responsible for his losses. This has a monumental cascading effect when you have a not so racy car, heavy rains, a track like Imola AND stuck behind a DRS train. This is a very similar situation to Monaco last year (2021) when Lewis was stuck behind Pierre Gasly while Bottas started P3 but Lewis was unable to put a nice qualifying lap thanks to a red flag from Leclerc's crash.
Pierre Gasly even weighed in on this and said the following in his Imola post race interview, "It was probably the only thing that happened the whole race. He [Lewis Hamilton] was stuck behind me, I was stuck behind the [Williams] car, and that car was stuck with the car ahead. It was just a train. So yeah it wasn't a particularly exciting race and quite frustrating. Even with the DRS, we were not able to make it round and try to set ourselves up for a move." On being asked if it was tough to keep Hamilton at bay, he said "Well, I would not say easy, but it wasn't too hard. Unfortunately for him he always gets stuck behind me on tracks where it's extremely hard to pass. But I think I was as frustrated as he was, you know? Just for whatever reason, even with the DRS, this year was very tough to pass here."
This Imola weekend was bad and maybe Lewis did not push as hard as he could but, that could very well be knowing the fact that overtaking Pierre would not be enough as tyre degradation was another huge issue for the Mercs and he'd still be stuck behind Albon continuing on a DRS train being hunted by Gasly. I am of the opinion he should've done it because a P13 finish is as bad as a DNF when it comes to points but at least that way it would have been a spectacle to watch.
George Russell's safer setups and the chance to have put in a lap on the drier side in qualifying for sprint already put him ahead. Then came the race where even with an average start, he benefitted with the Bottas-Ricciardo-Sainz entangle and jump 5 places by T1 and T2. Credit where credit is due, George definitely drove amazingly well but to say he is 'stupidly faster' than Lewis because of his lucky safety car pit stop in Melbourne and being able to drive a clean race in Italy is factually inaccurate. Granted he was able to steer through a car that was actually left with a lot of understeer due to a rain type setup proves his mettle. Also for George, he comes from a team that barely ever made it to Q2 to a team that won 8 constructor's titles consecutively. Mercedes is at least 0.7 seconds faster than a Williams on its worst season like 2022. So, George goes for setups and tactics that make him race for the spot he has yearned for. Naturally, he is younger and hungrier and it shows.
Have no doubt that George is a great driver and a future world champion for Mercedes. But, this simply cannot discredit Lewis Hamilton for what he has achieved, how he went through the entire field at Interlagos 2021, Germany 2018, etc. Whenever a driver is followed or hunted for championship by Lewis Hamilton, they lose control as it happened with Sebastian Vettel in Germany 2018 and Max Verstappen for the entirety of last year when Merc definitely had an inferior car due to the low-rake high-rake changes.
The 'Motivation' theory
Hamilton might be lacking some motivation as was clear with his deflated post race interview where he apologised to the team and confirmed he is out of the championship battle 'for sure.' He also said "At least George got some points today for the team, so my apologies to everyone I wasn't able to do the same. I didn't really find it frustrating, I just wasn't moving forwards. I don't really know, I just wasn't fast enough to overtake. I was just a bit of a sitting duck today."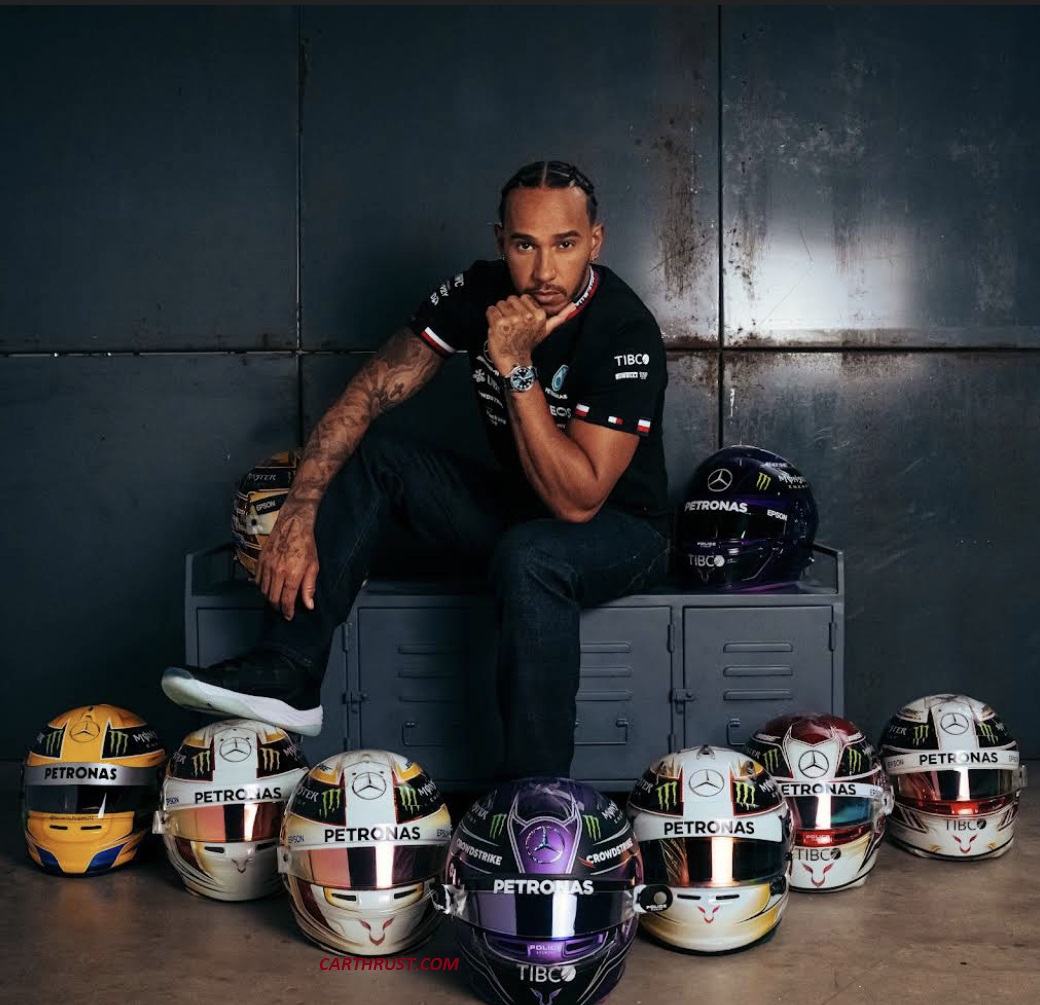 Compare that to the beginning of the season when Lewis was more than optimistic that his team is the best and will come out fighting, it seems like he has lost some motivation. But, if you look at it from his POV, after losing out a history making, record setting 8th world title due to a manipulated rule by the race director would have led most of the drivers to a retirement. Especially at the age of 37. So, no! I do think Lewis lost some motivation but he will definitely come back fighting stronger. Much stronger. It is indeed the perfect scenario for him where no one expects him to win and he suddenly takes the lead!
Toto Wolff, Mika Hakkinen and Nico Rosberg
Toto Wollf apologised to Lewis at the end of the race for the undriveable car as he explained in the post race interview that the W13 is not a car worthy of a champion to drive. Nico Rosberg weighed in on this saying Toto is somehow trying to save Lewis' reputation by all this. Nico Rosberg was very critical of Lewis for the entire race as he tried to find in George what many have been trying to find in Lewis' teammates over the years.
Nico's comments don't really matter because none of the drivers can ever comment upon F1 without a bias by remembering how they were thrashed by Lewis. Nico's retirement after winning his only championship is well known to be a safe bet he played to not give the world the truth about how good Lewis actually was as he'd have easily beaten him. Then cam some really weird and unexpected comments from an F1 legend like Mika Hakkinen. He said, "I wonder how Lewis behaves in the team meetings — I bet he's sulking. I can imagine the sulking. There's lots of complaining and whining. And now starts the natural thought process of drivers: 'Should I go somewhere else? It's a fact. He's been at Mercedes for years and won multiple championships. Now that things are not going well, he'll start thinking of switching teams."
I don't have nearly as perfect of a response to this as Lewis did and it sums it up nicely. He said, "I've seen a couple of comments from certain individuals that I remember growing up respecting when I was younger, but ultimately their comments are silly and a bunch of nonsense all in the aim to get headlines to keep themselves relevant. I've been with Mercedes since I was 13. We've had amazing times together, we've ridden the highs and lows together. I am 100% committed to this team. There's nowhere else that I want to be."