Motorsport
The special Miami-themed helmets run by F1 drivers this weekend
Many of the drivers have chosen to run special America or Miami-themed helmets for the weekend, and the designs are truly stunning!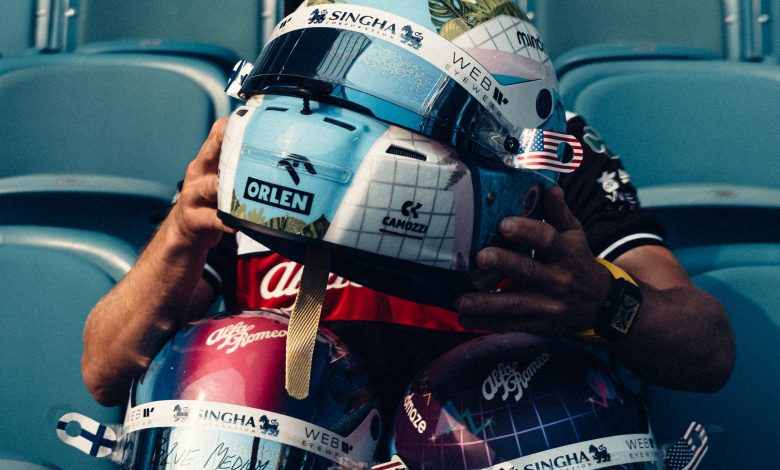 As F1 warms up for the Miami GP, many of the drivers racing this weekend have chosen to showcase their creative talents in the best way they can, and that is by running special one-off helmets to commemorate the occasion of F1 racing in the Magic City.
The drivers seem to have an attraction to special helmets and the USA, considering how last year's US GP also saw many drivers sport special US-themed helmets for the race. Without any further ado, let's see what Yuki, Fernando, Lando, Zhou and Max have in store for us this weekend!
Lando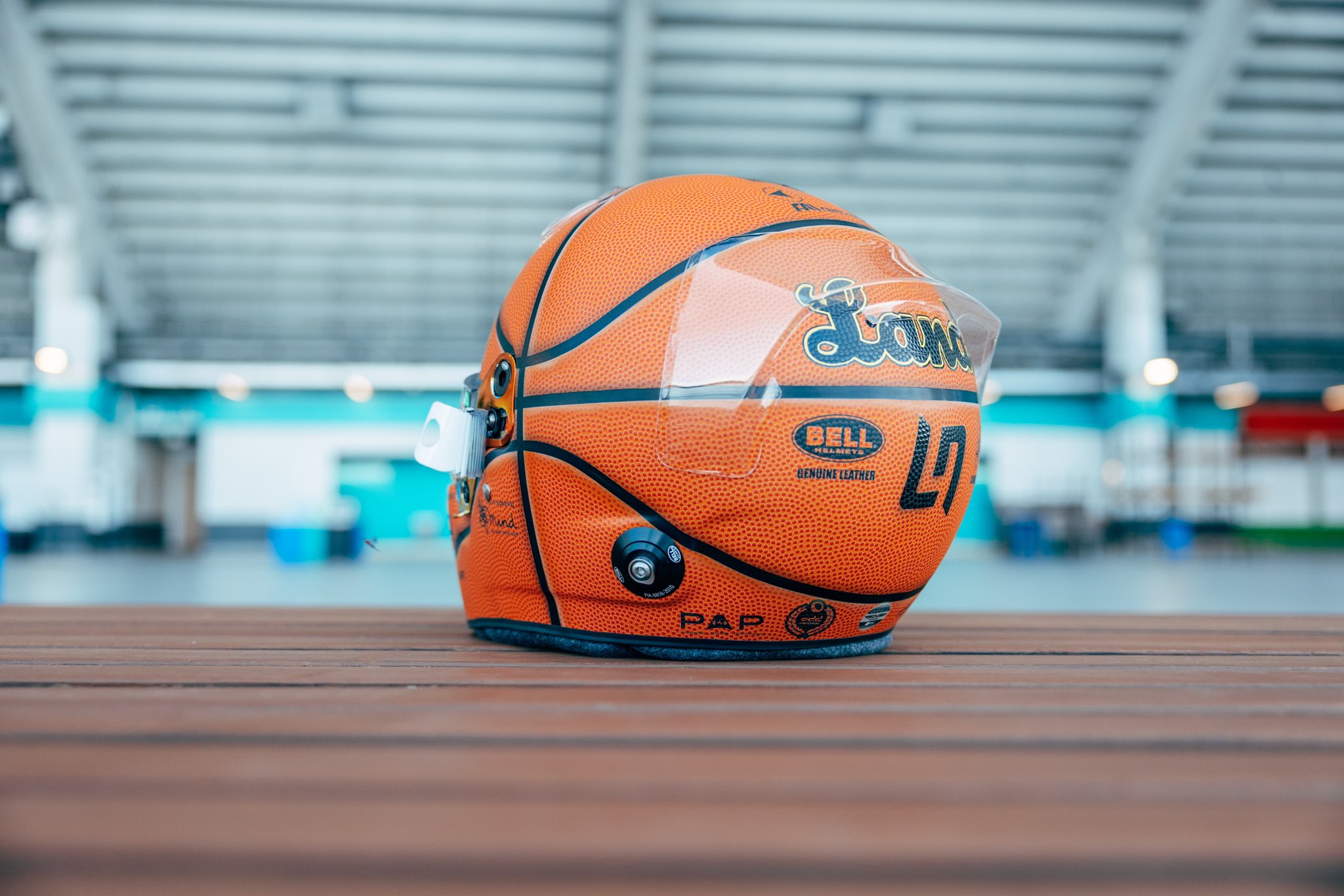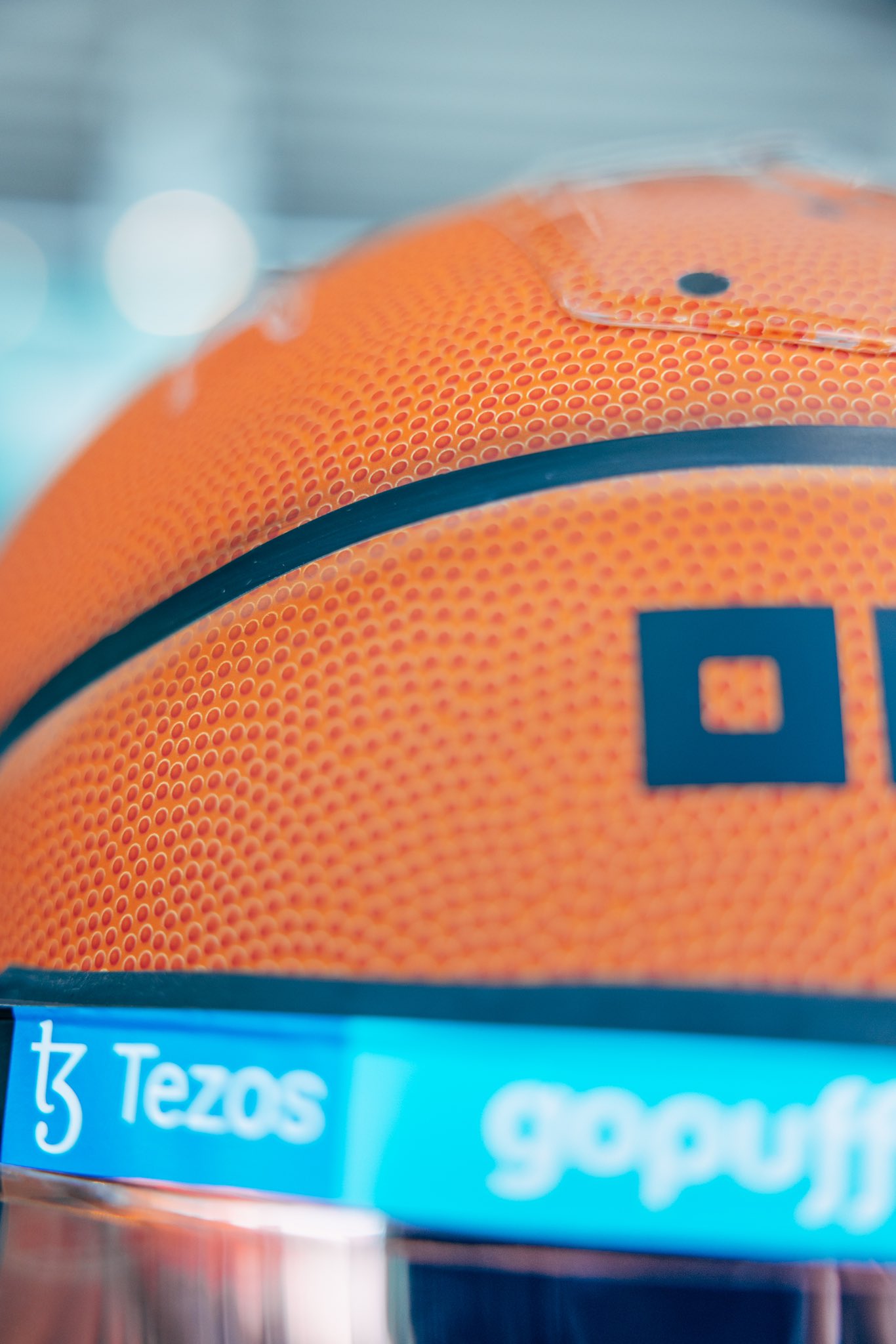 Starting off with the most ambitious and possibly one of the coolest helmet designs in recent times, Lando has designed his helmet like a literal basketball, doing a great job at it as well considering how accurate it looks. The Miami Heat NBA team must be kept away from it- they might well accidentally pick it up and try to shoot some 3-pointers with it!
Yuki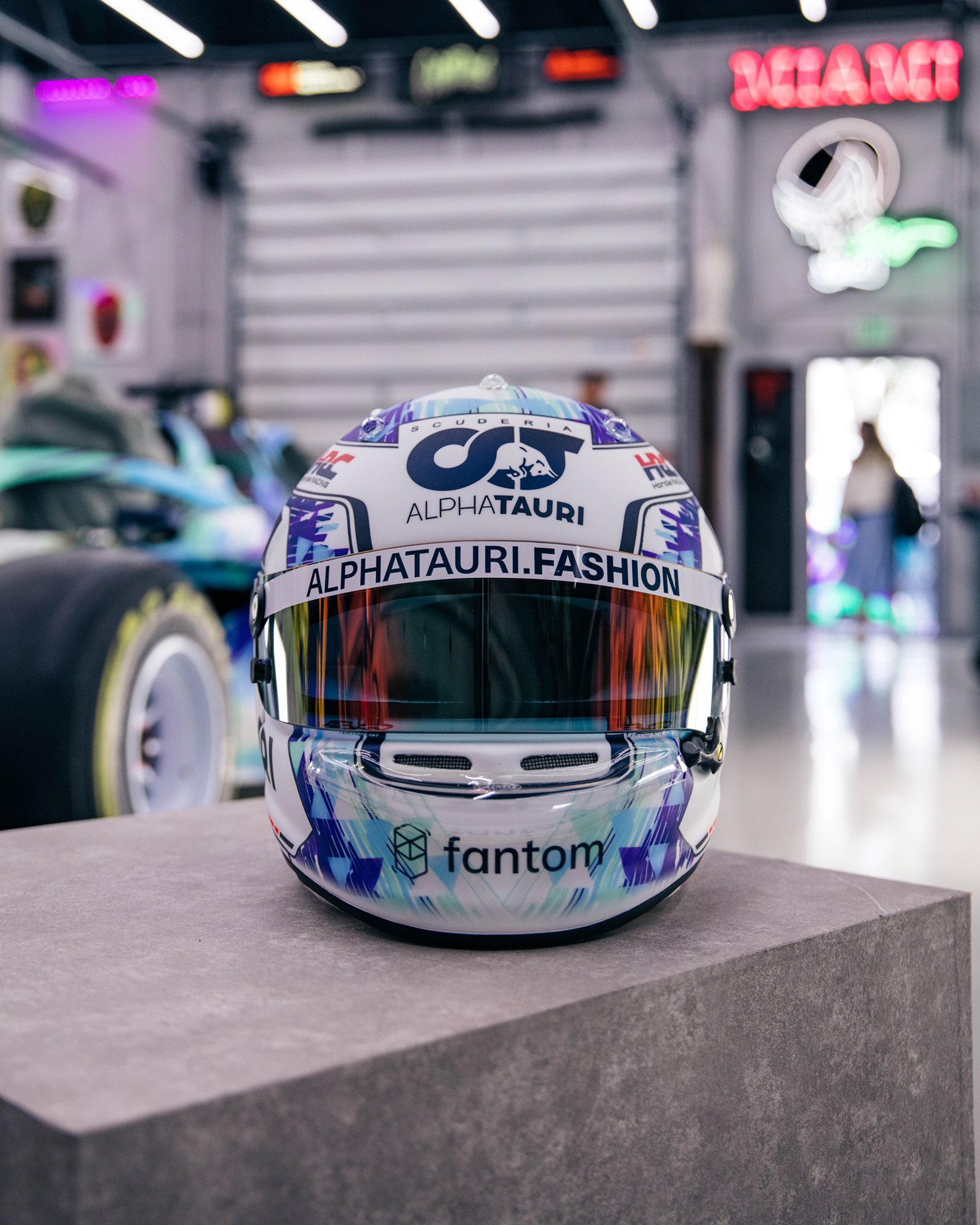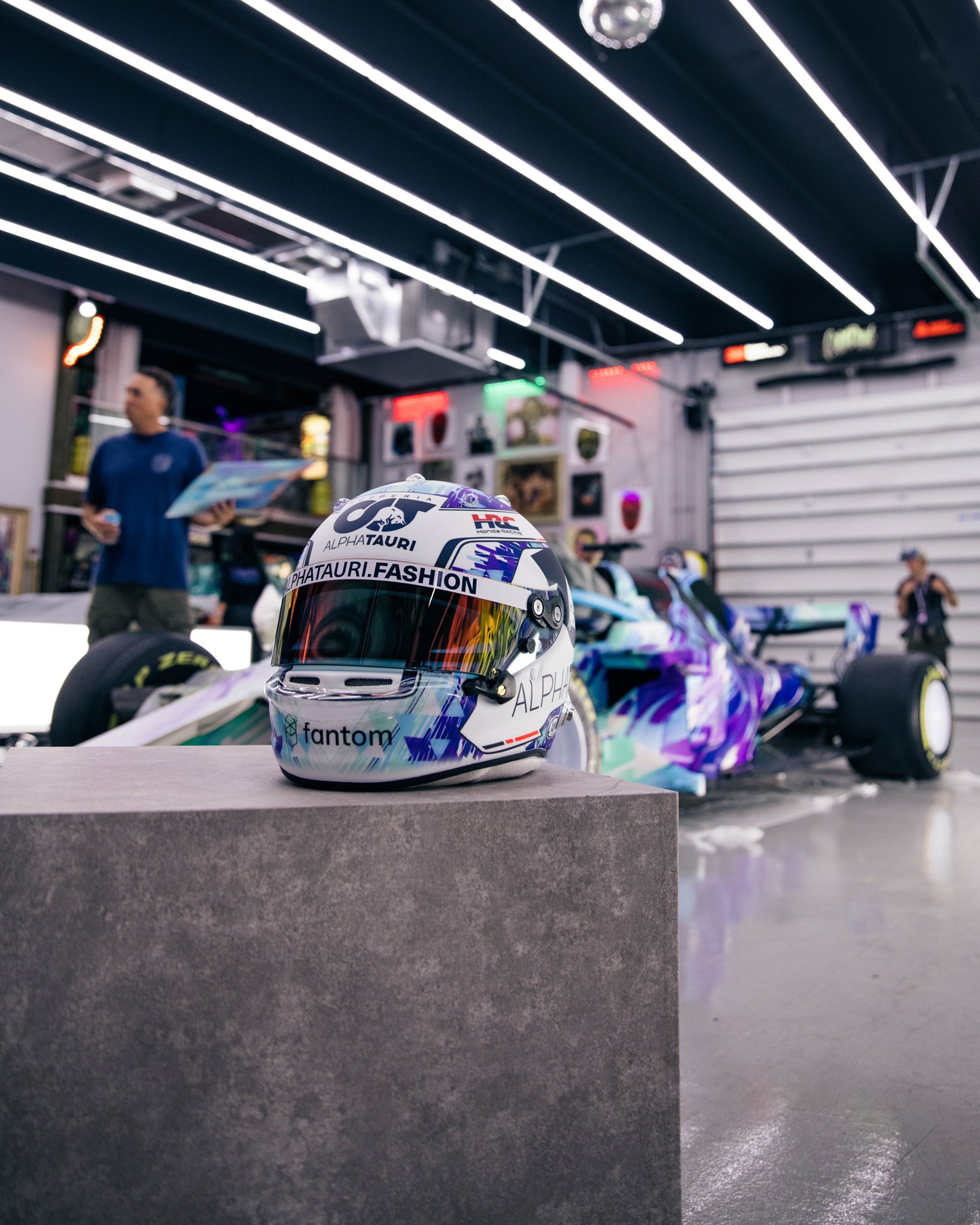 The young Japanese driver has gone for a graffiti-inspired design for the race, retaining his basic design scheme but amping up the colours a bit. And yes, the car in the background might've caught your attention… more on that towards the end.
Zhou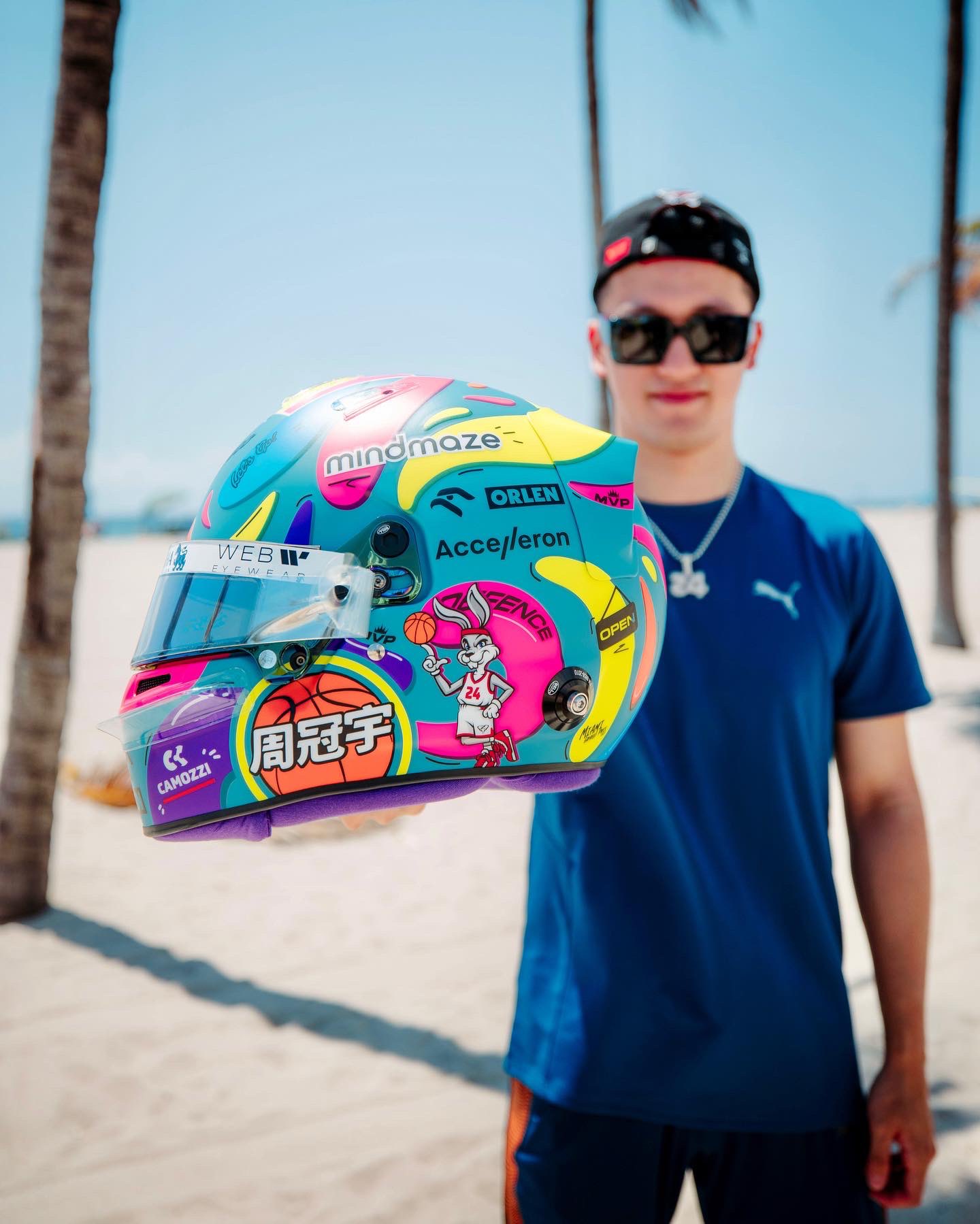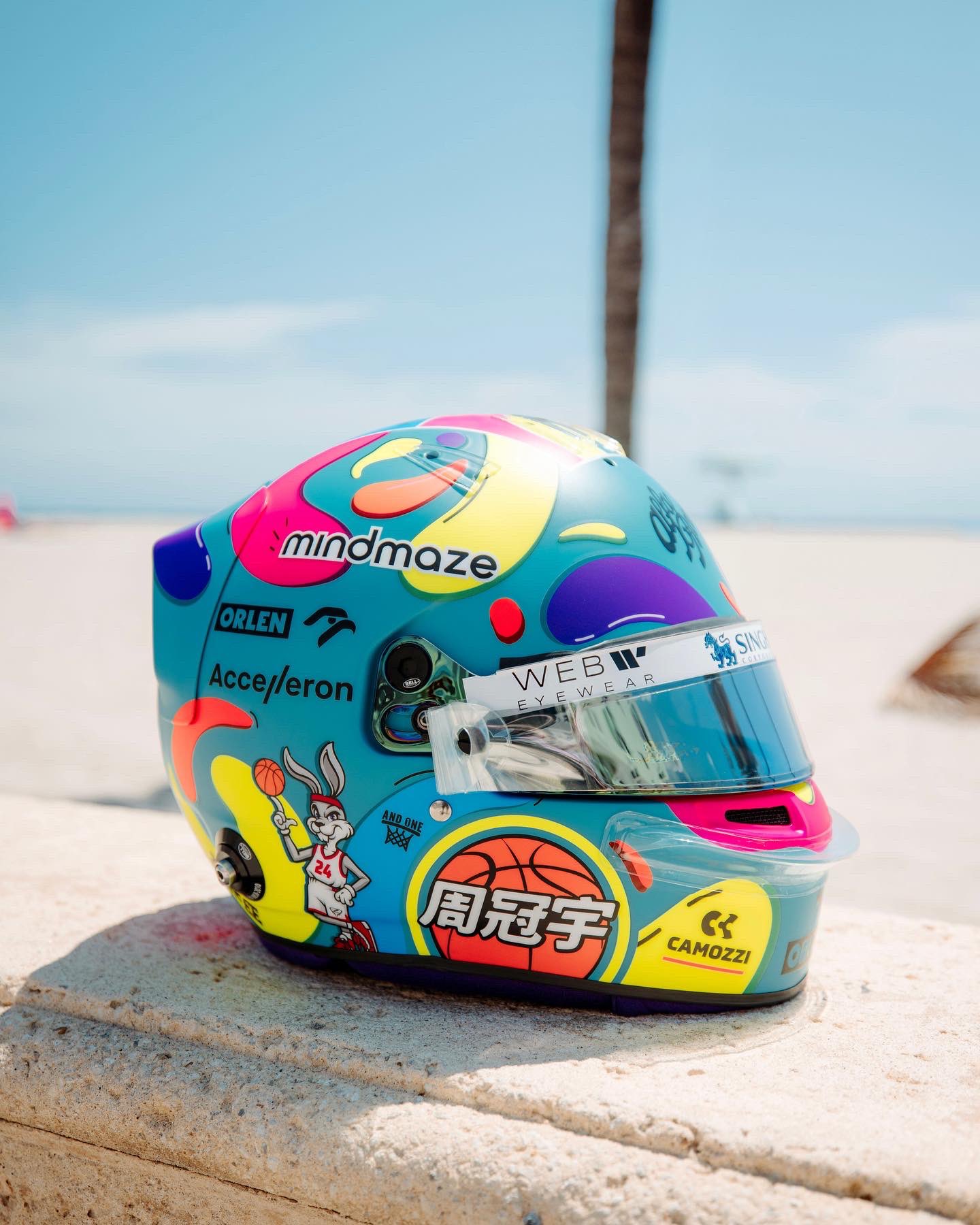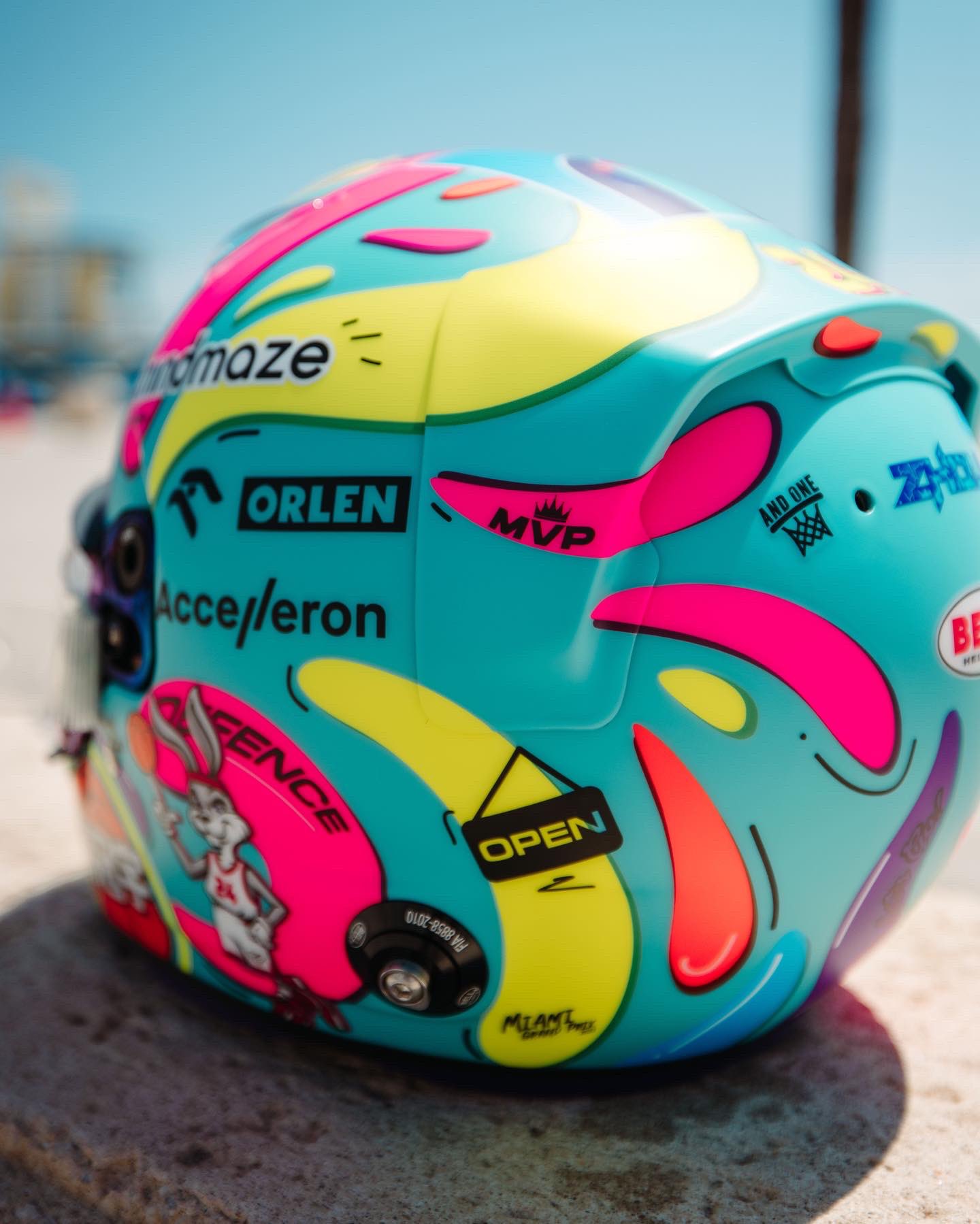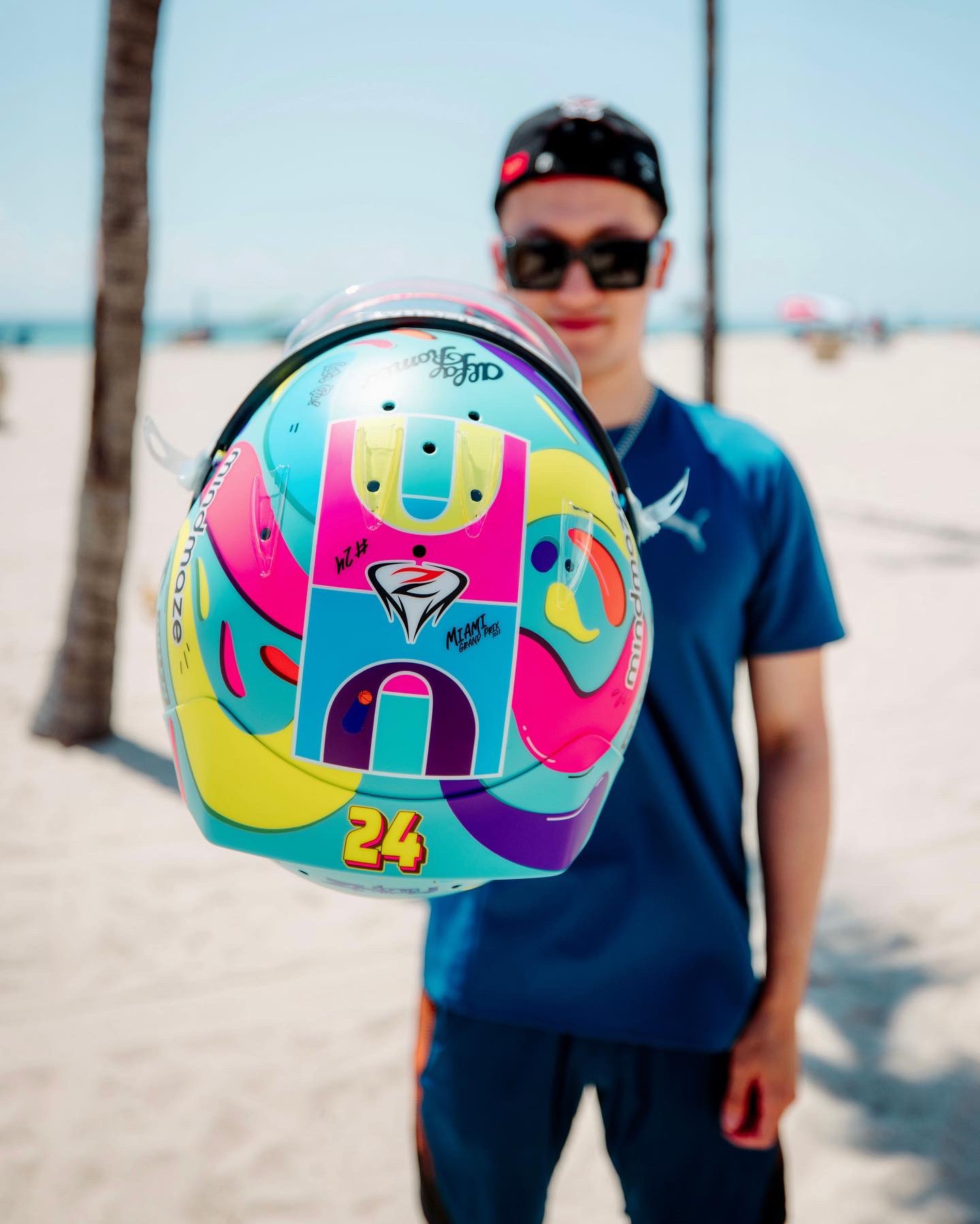 F1 rookie Zhou Guanyu might well have the most ambitious design, paying homage to quite a few culture icons in doing so. He has referenced Space Jam, the colourful Miami vibe and also former NBA legend Kobe Bryant, who also had the #24 just like Zhou runs in F1 right now.
Max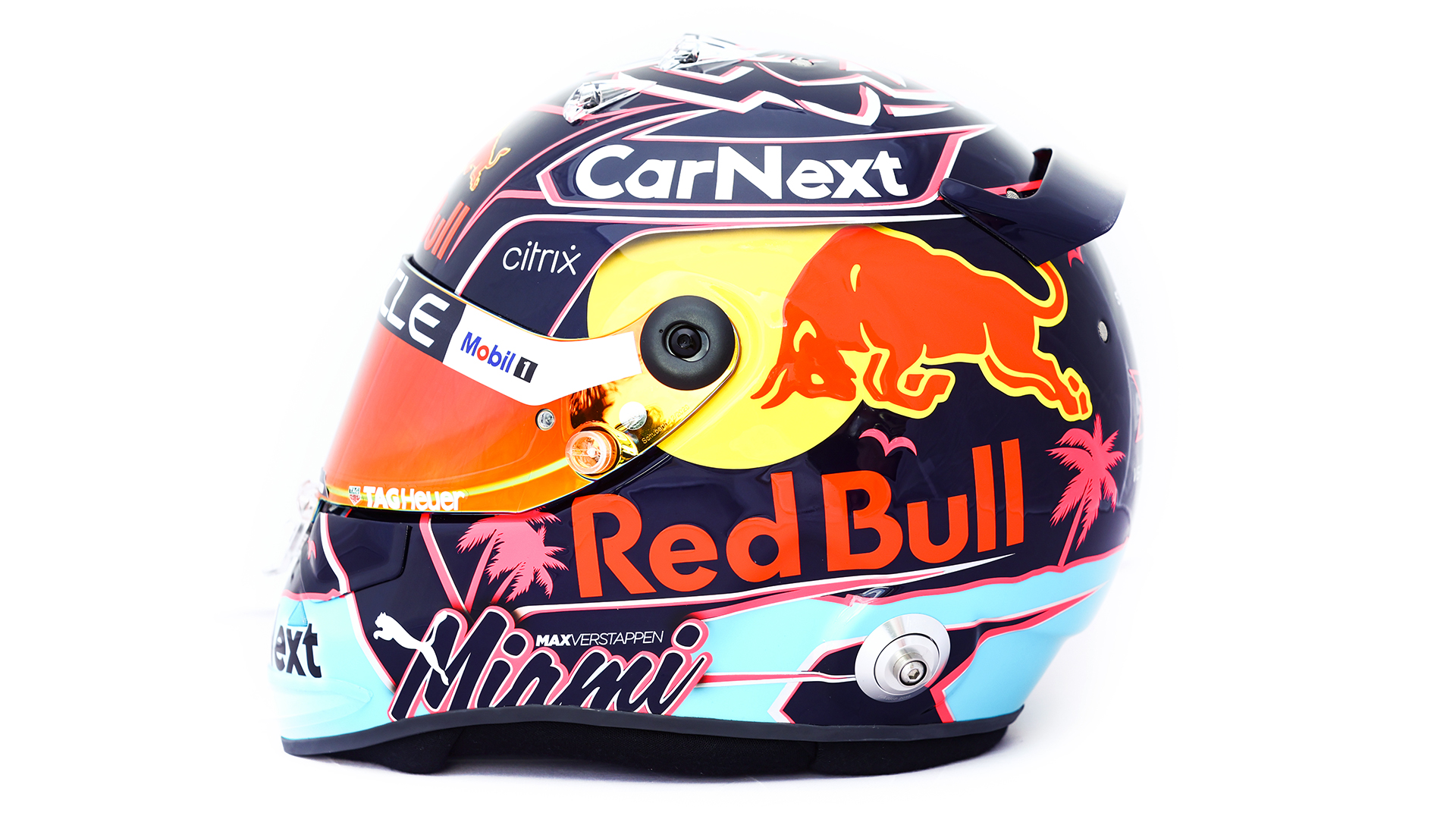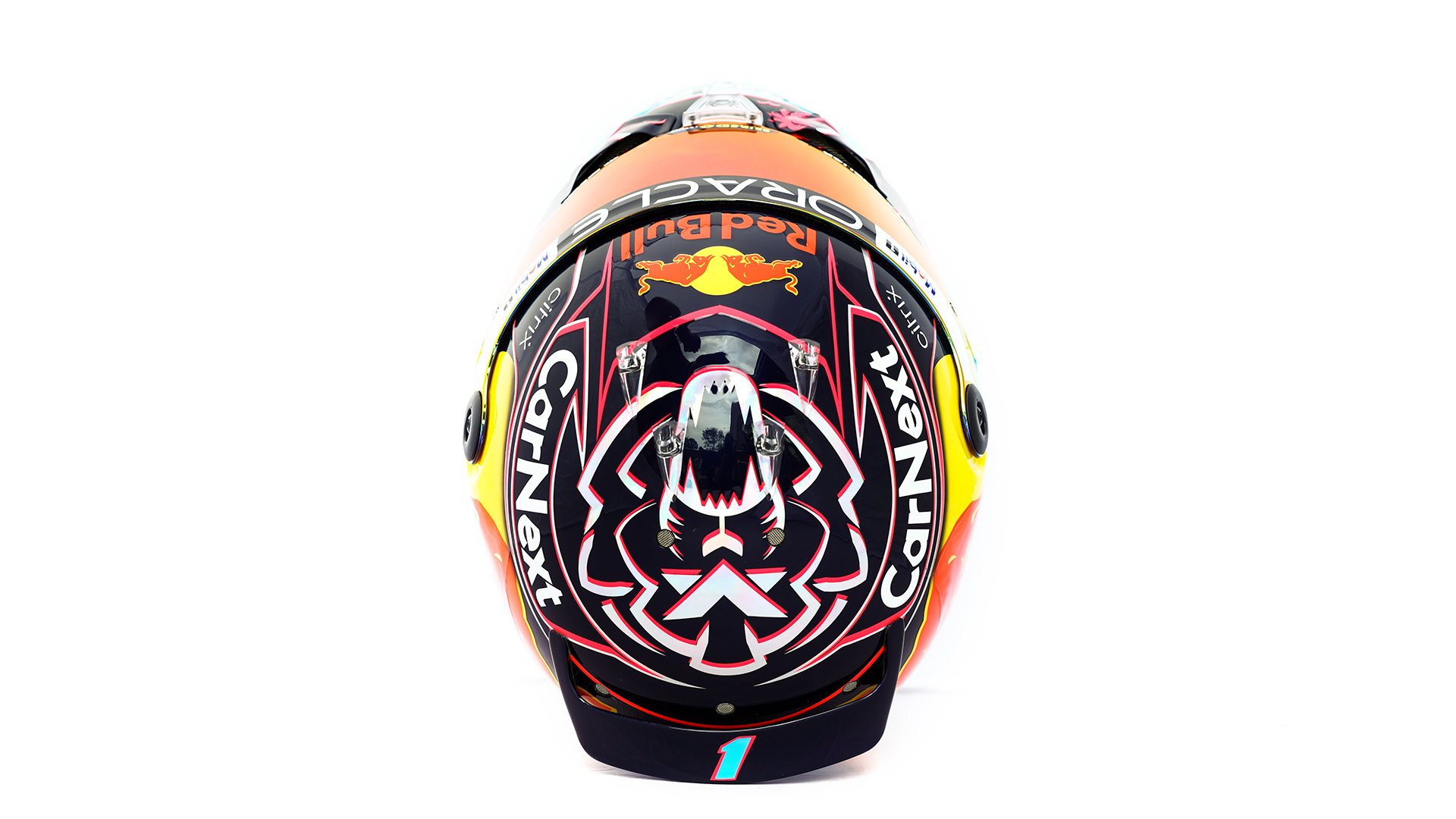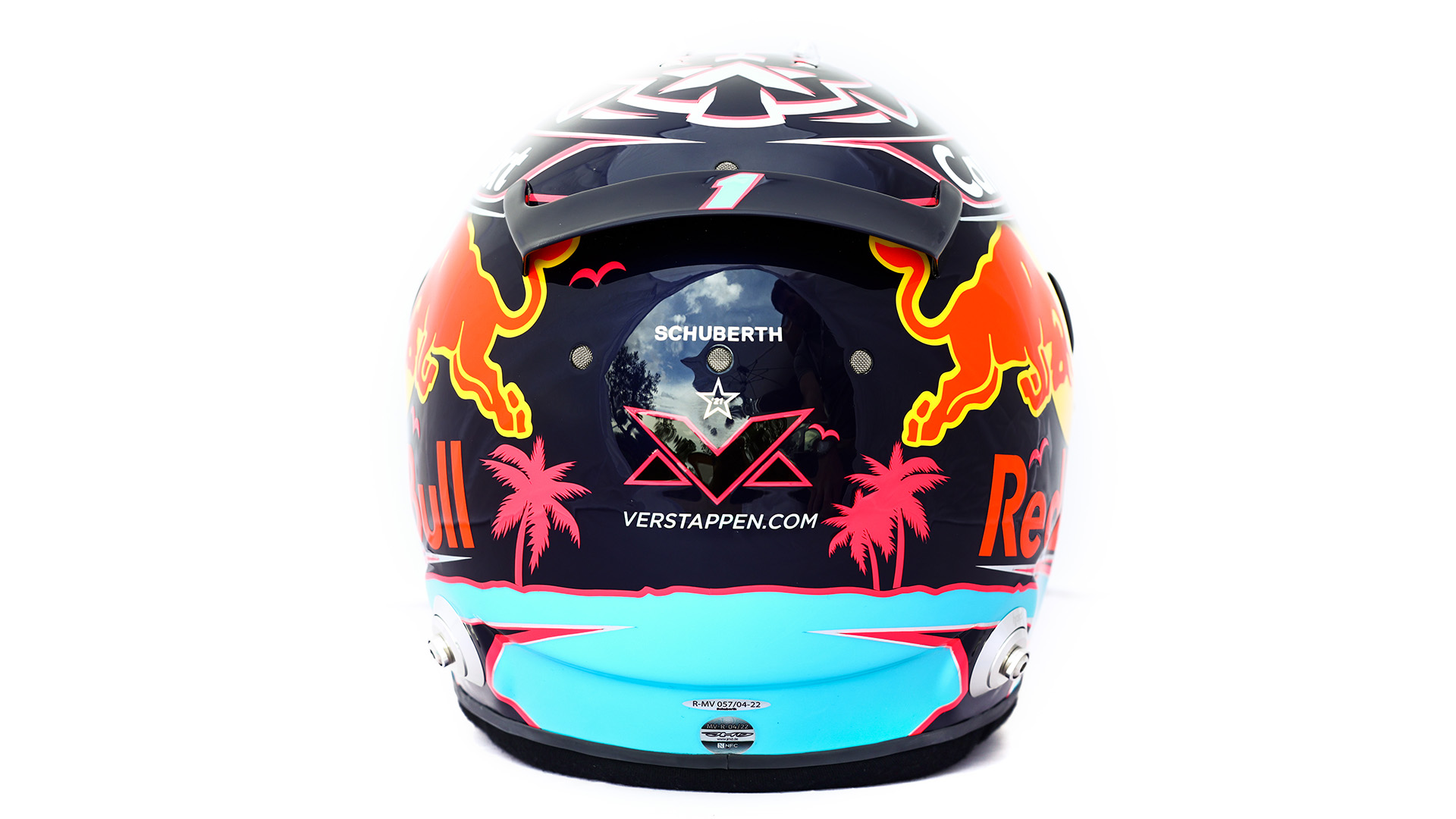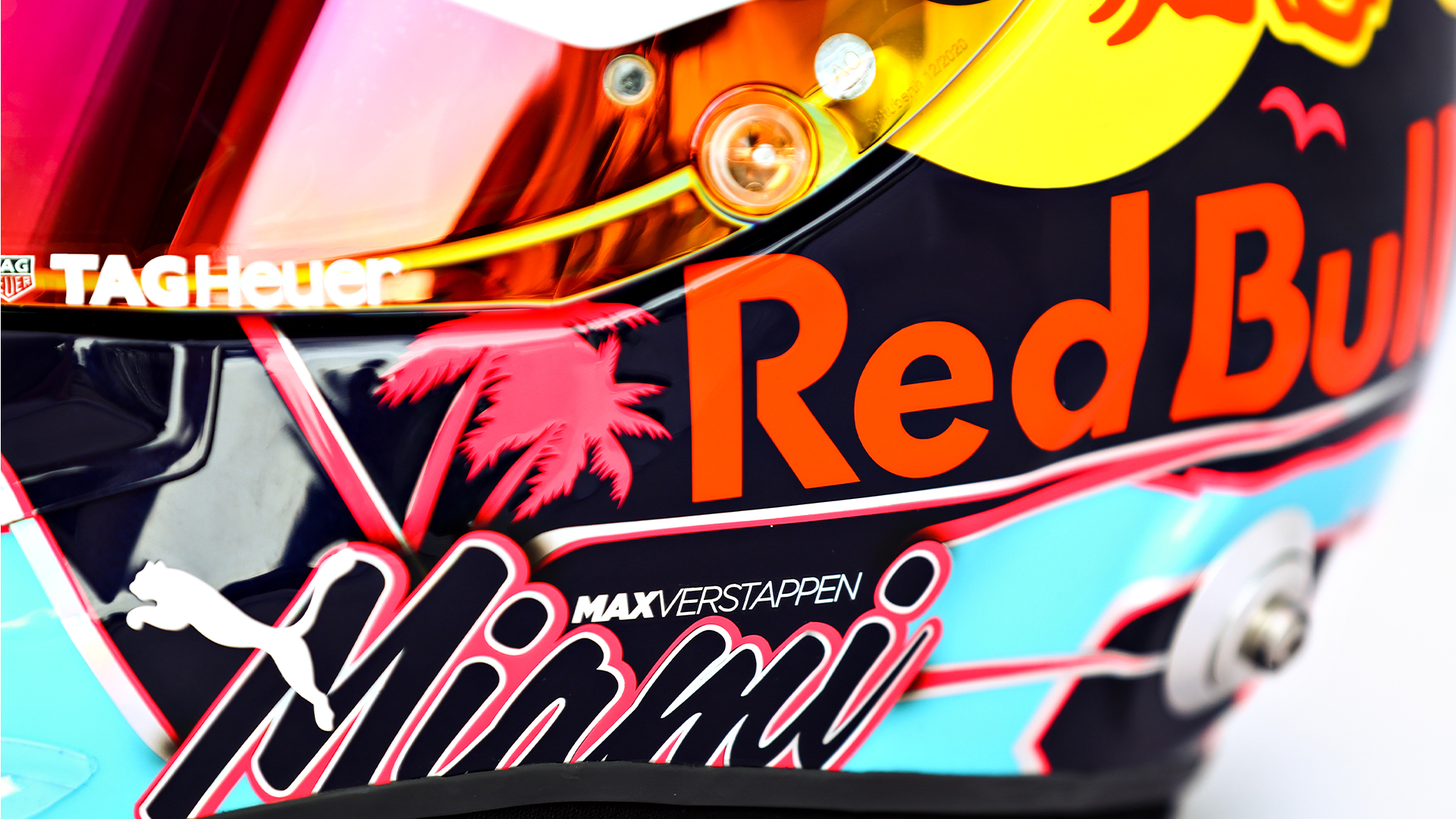 The reigning champion has gone for a neon vibe with palm trees to set the perfect retrowave vibe. It includes Miami references and wordings as well, which certainly looks unique and fresh!
Fernando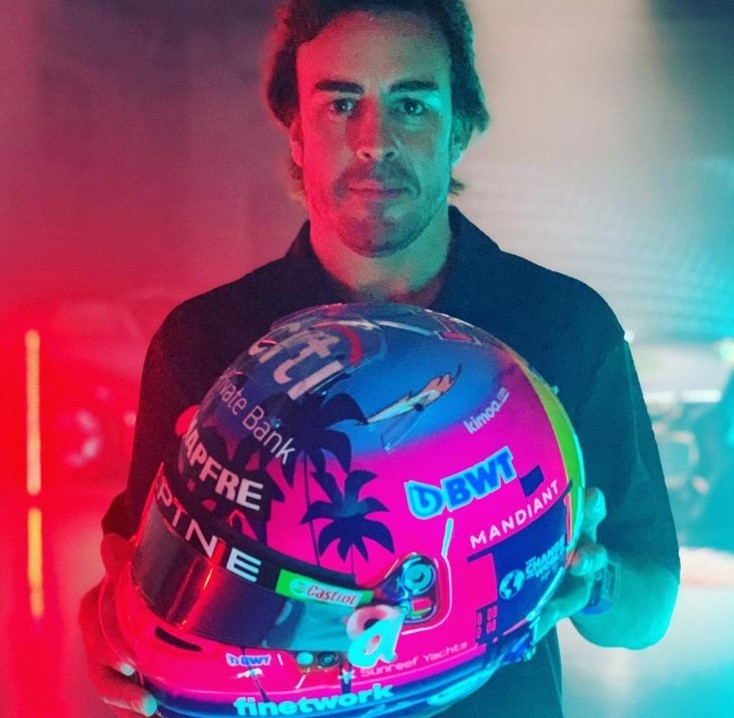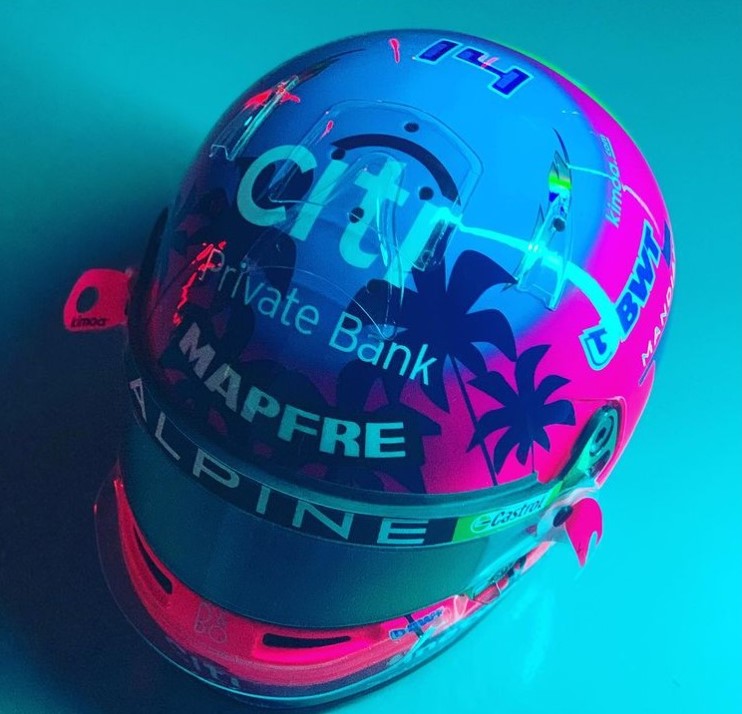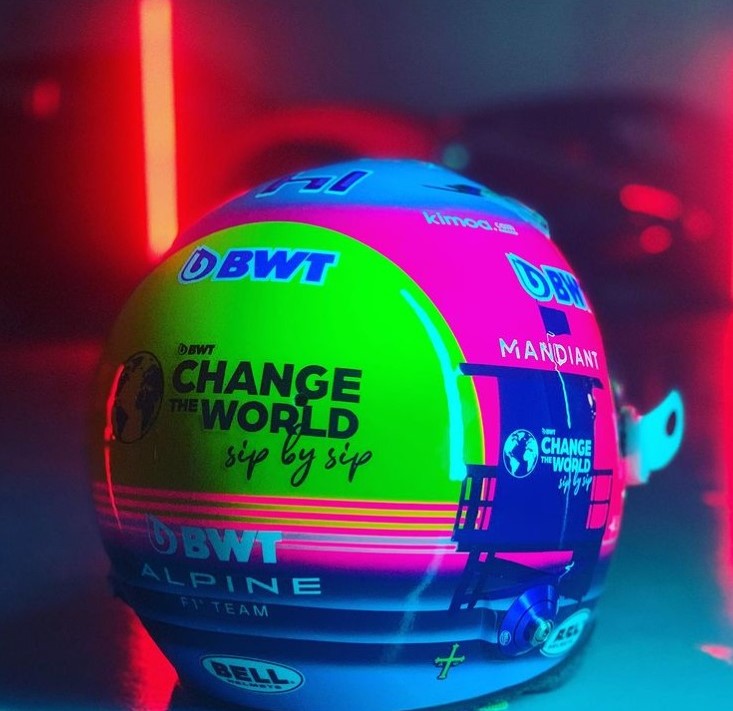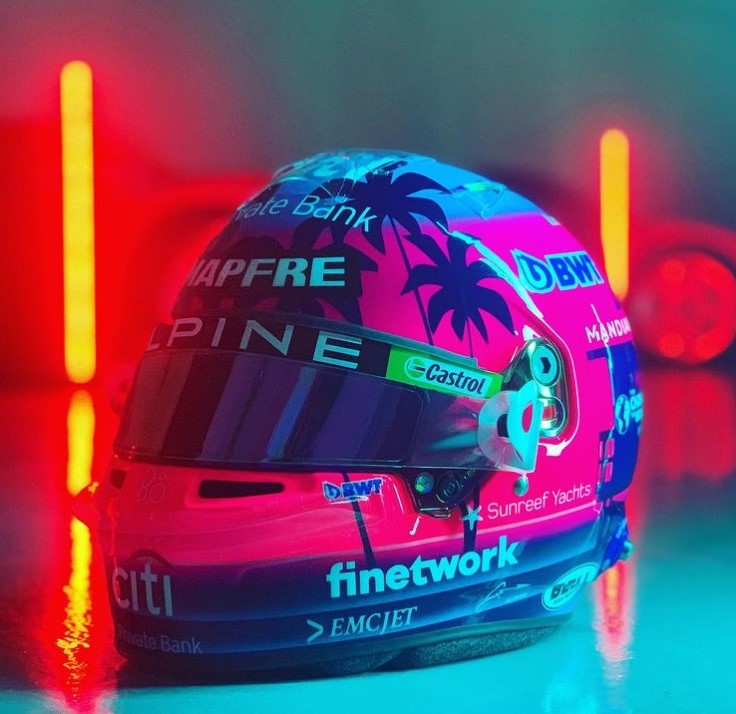 Fernando has carried on the retrowave vibe, retaining his basic helmet design but spicing up the colour scheme. Palm trees adorn his helmet, as do beachside vibes.
Pierre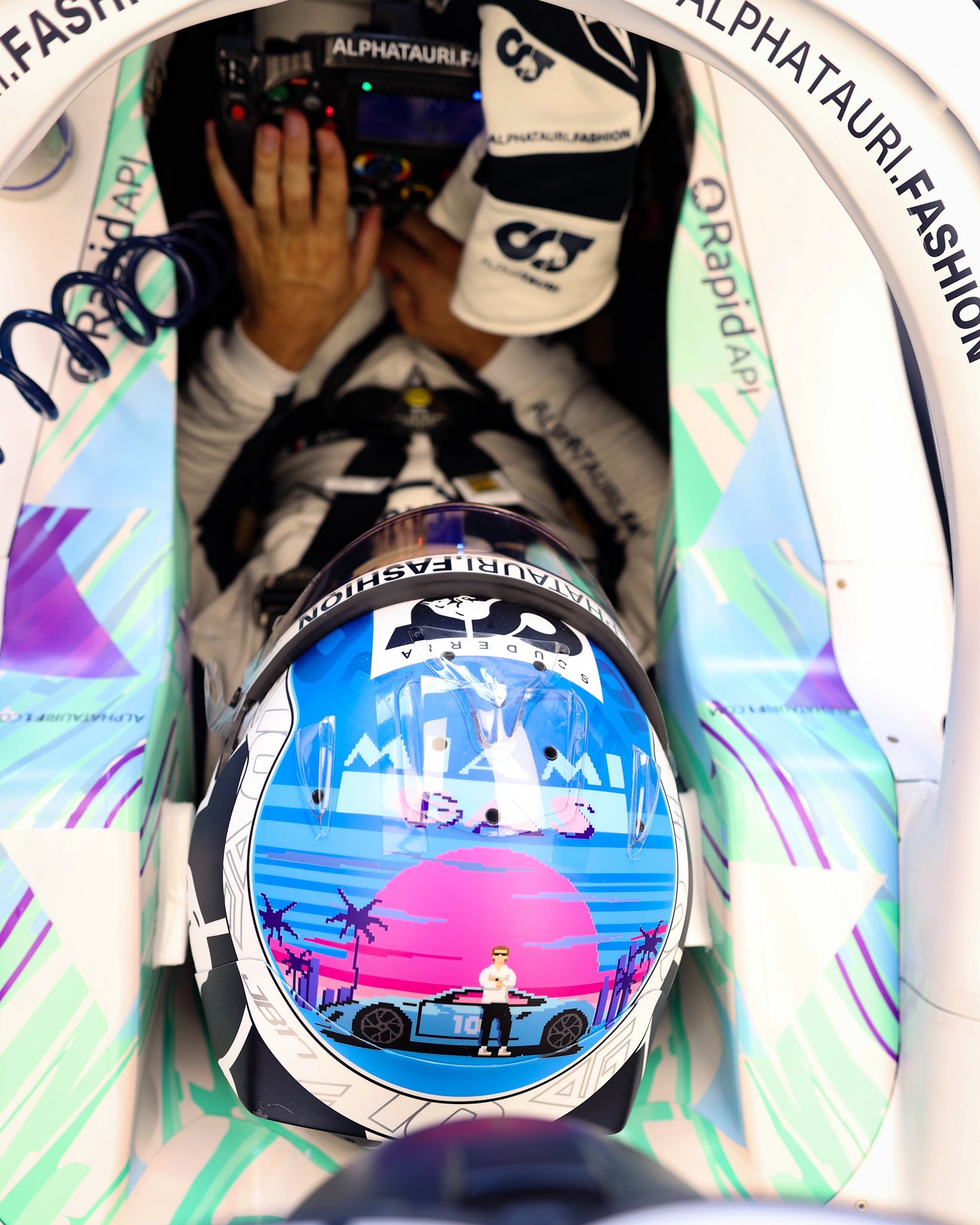 Pierre has also gone for a retrowave vibe, with his helmet being sold as an NFT as well. The 8-bit videogame like vibe is a unique and cool one to see this weekend!
Daniel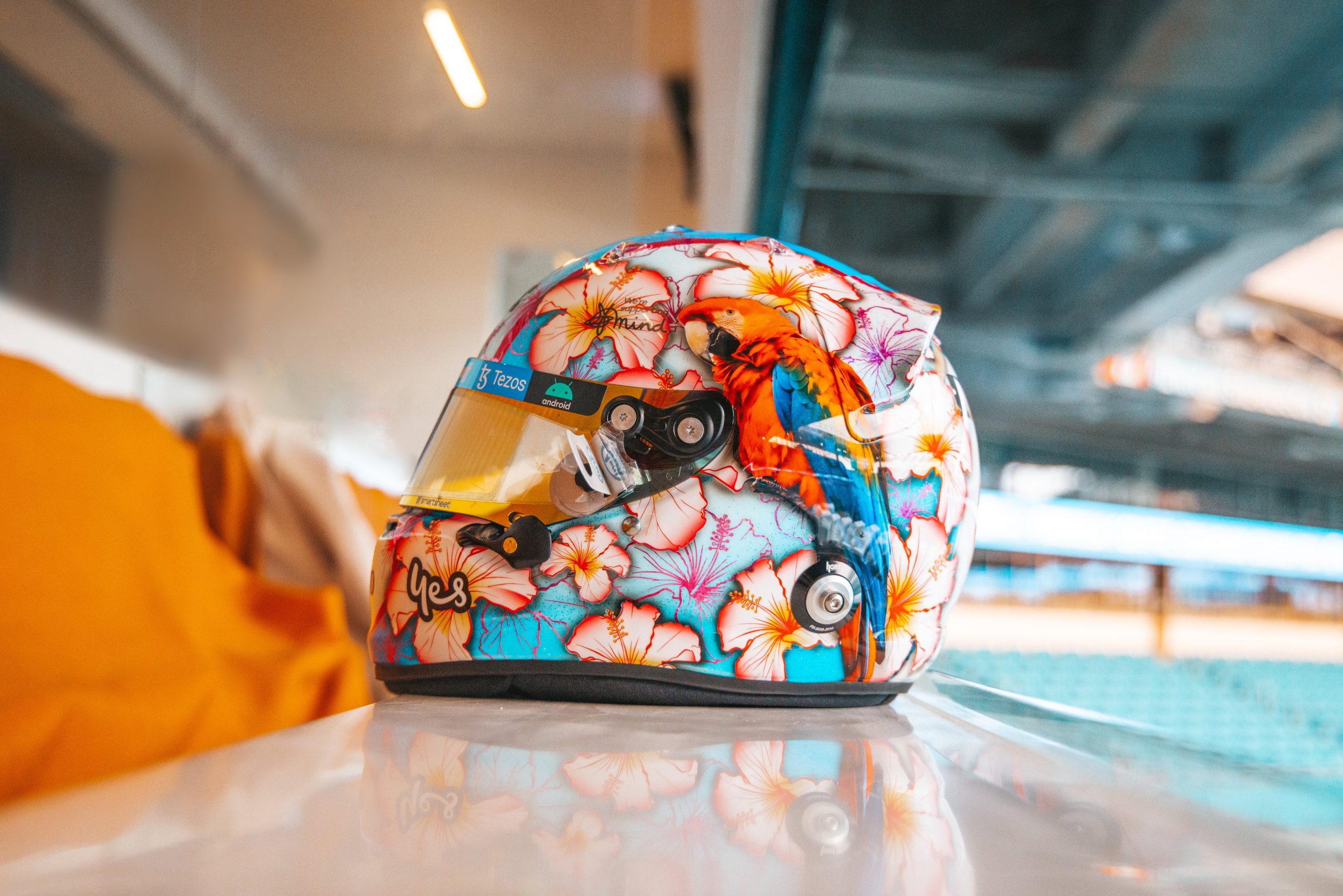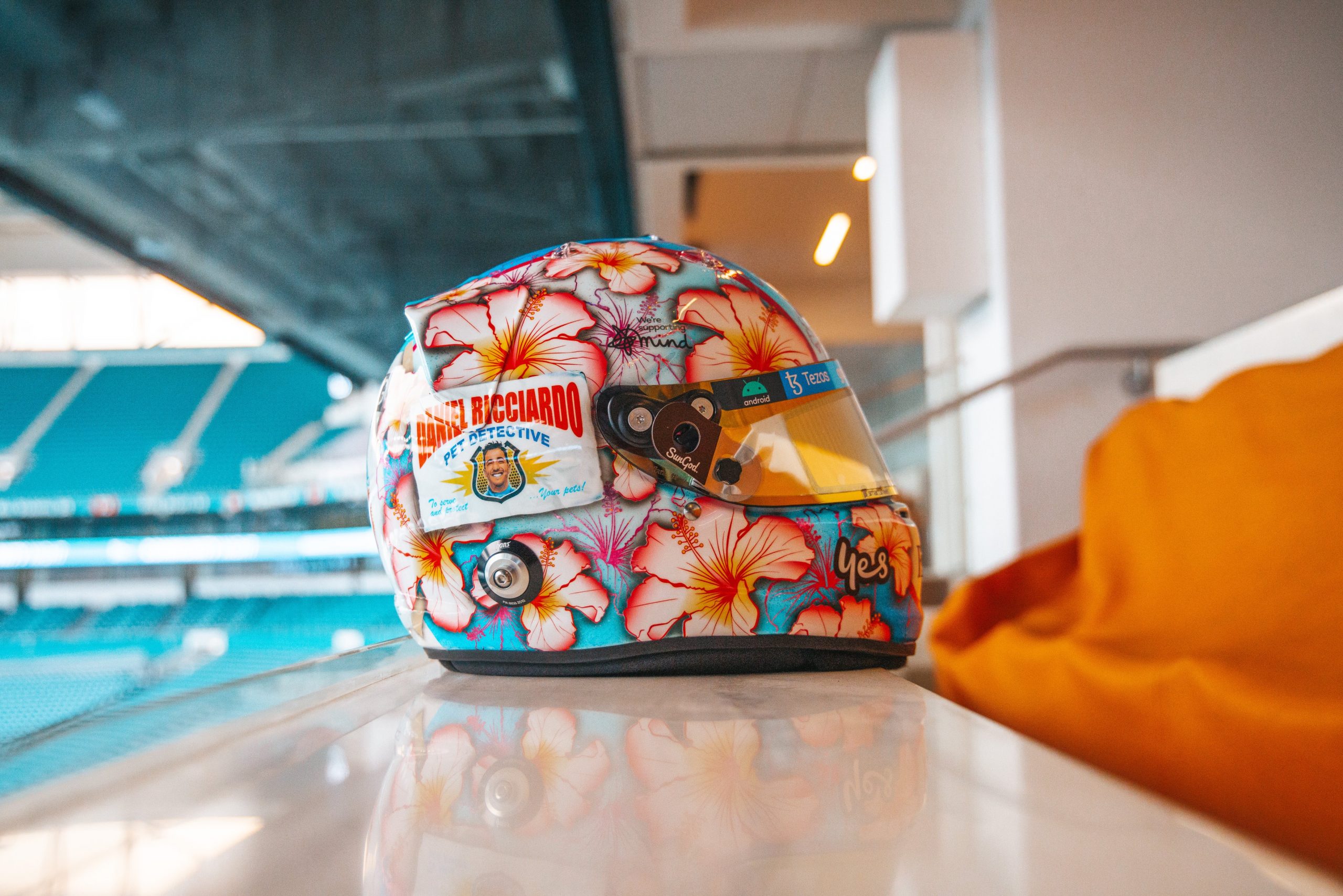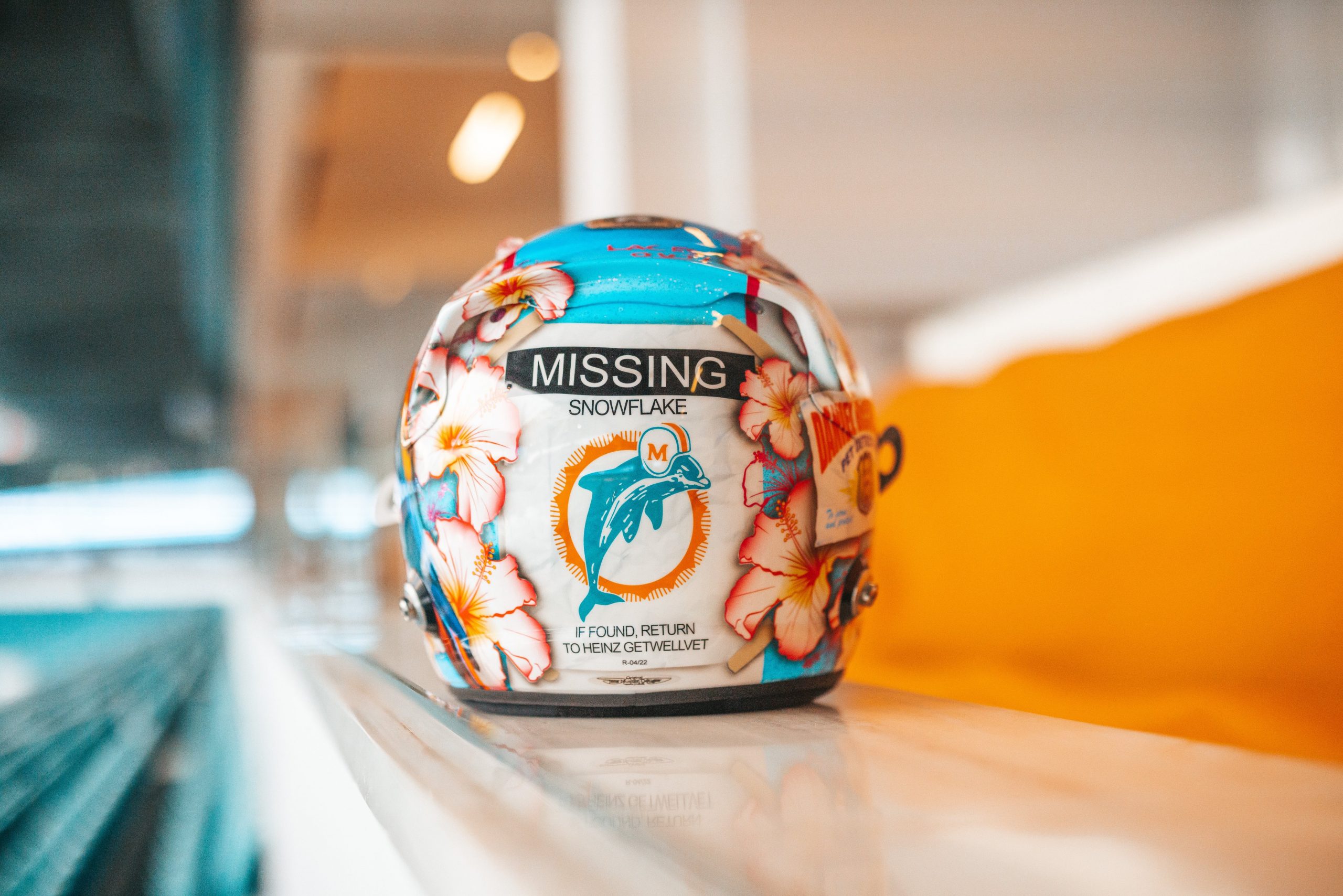 The Aussie has always been a fan of the States, and has paid homage to the famous Ace Ventura movie, making it his own. He has even put a sticker of himself on the helmet as we can see above!
Mick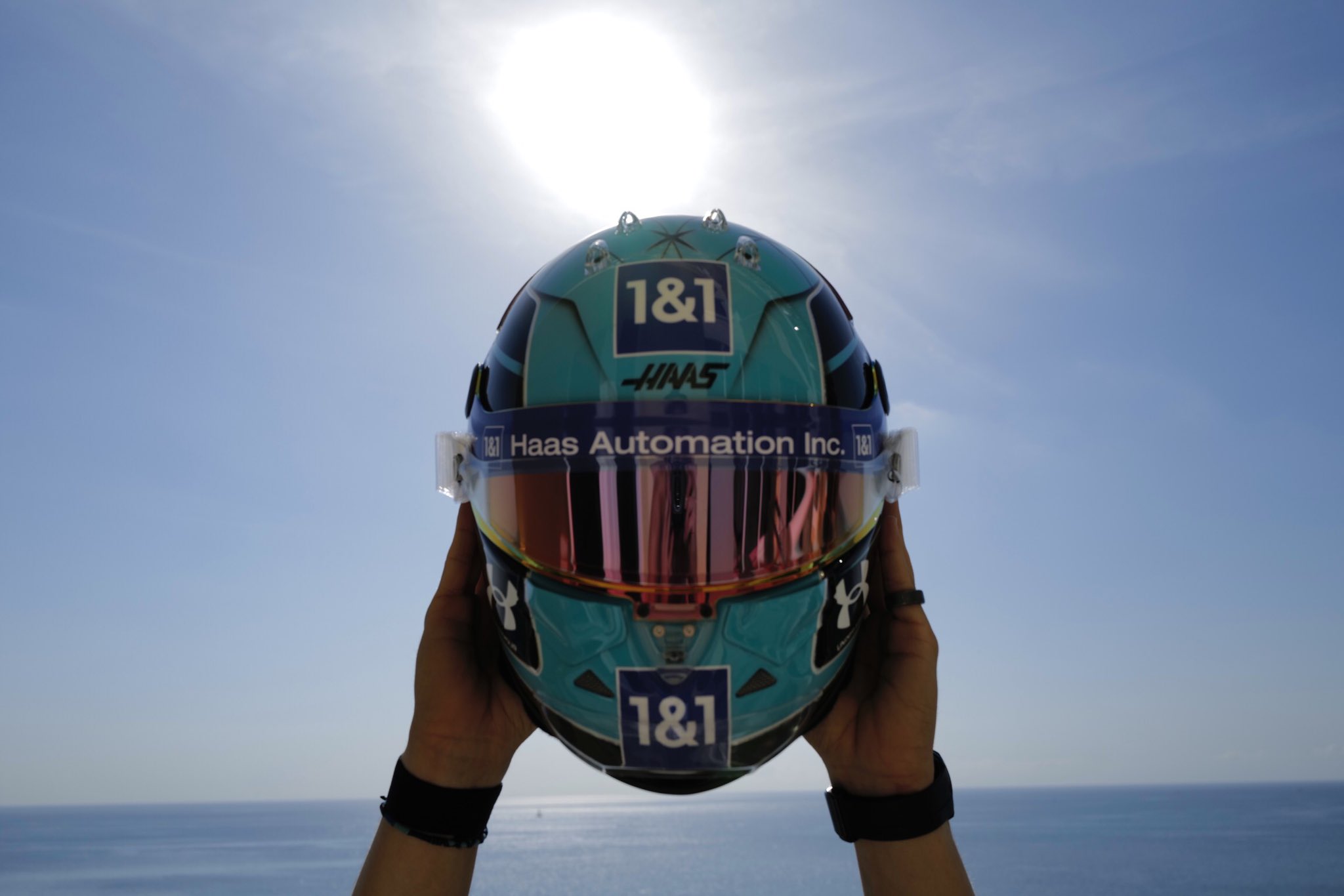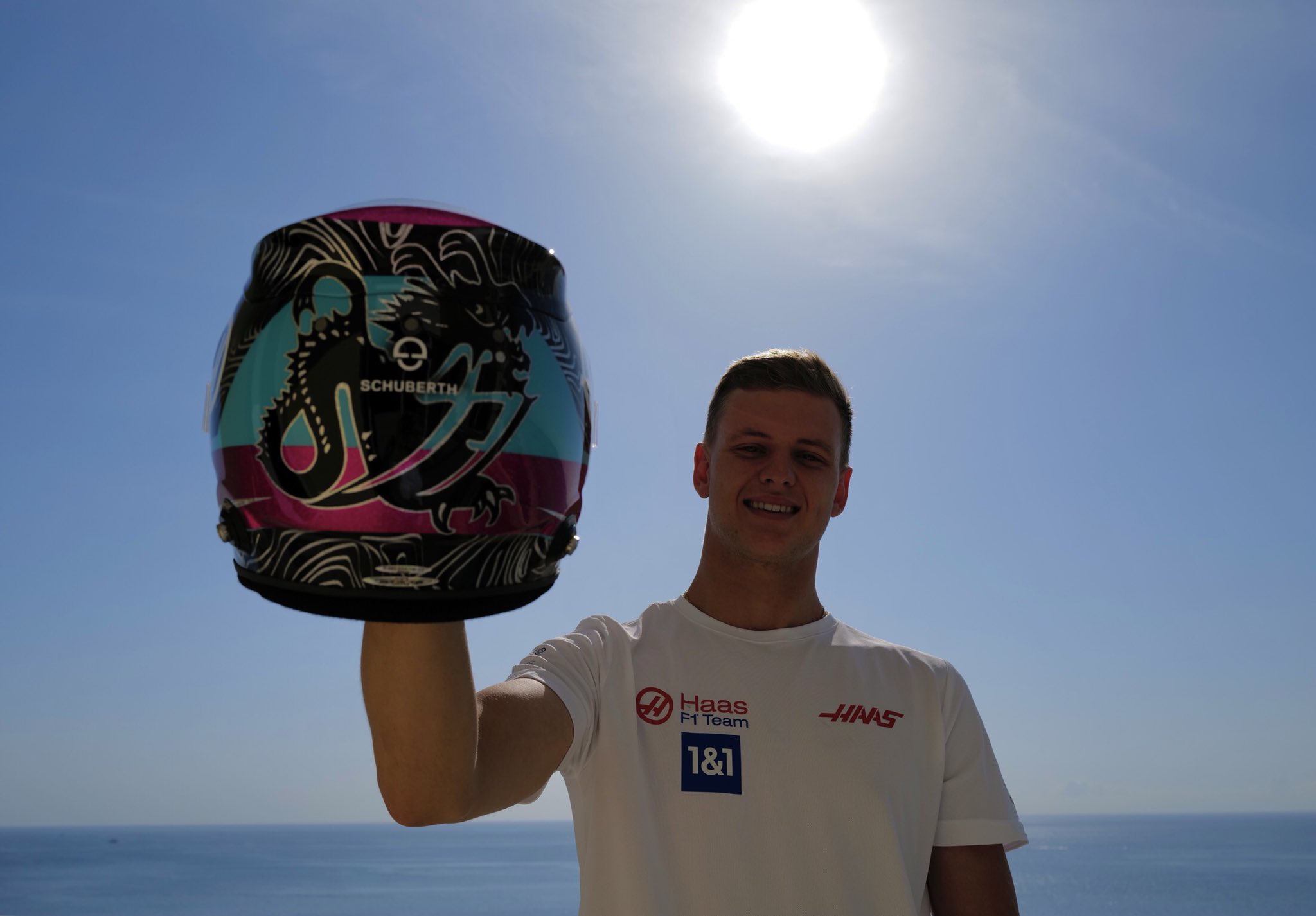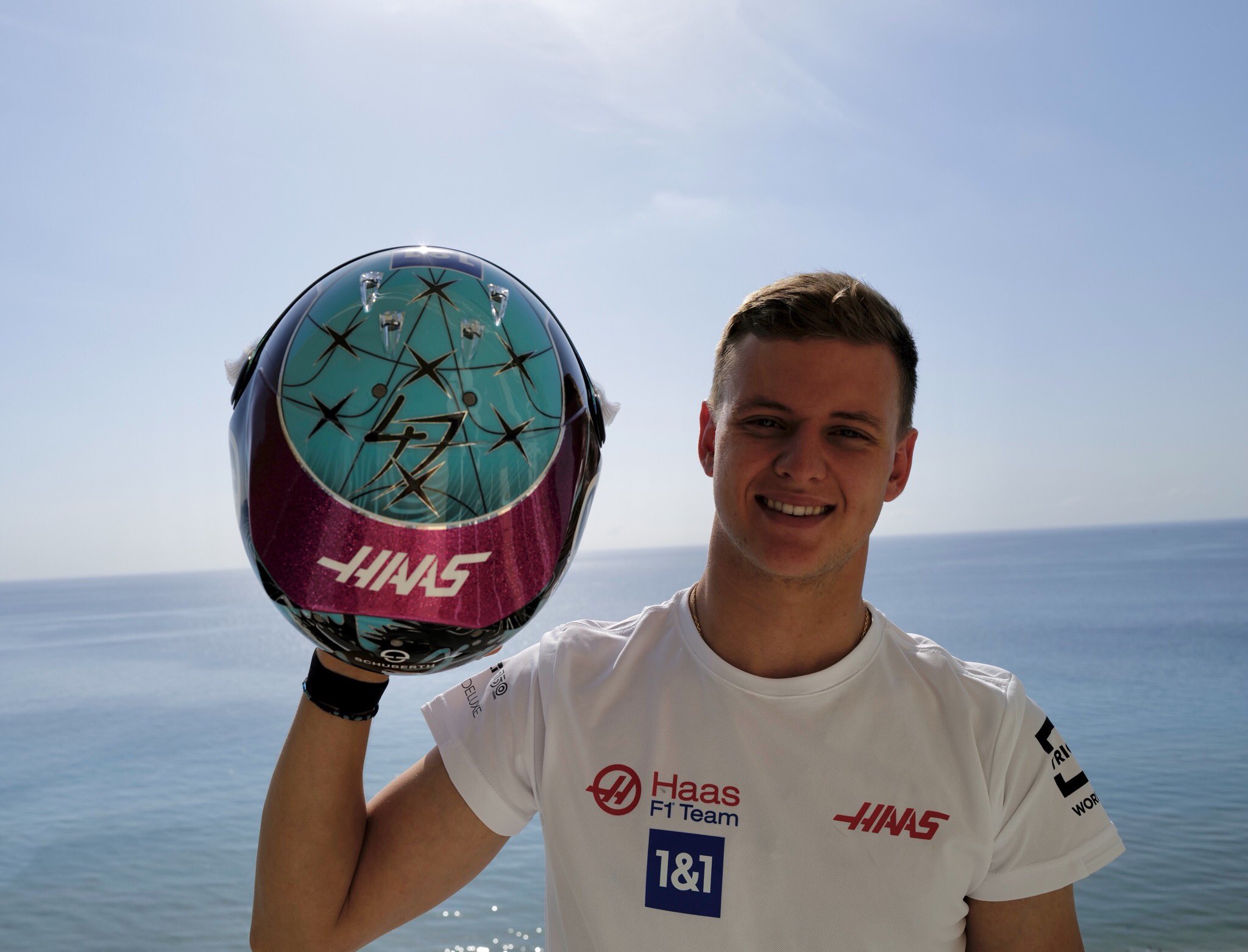 Mick has retained his basic helmet design, with the dragon paying homage to father Michael's famous helmet design though the colour scheme has been spruced up to match the Miami vibe.
Valtteri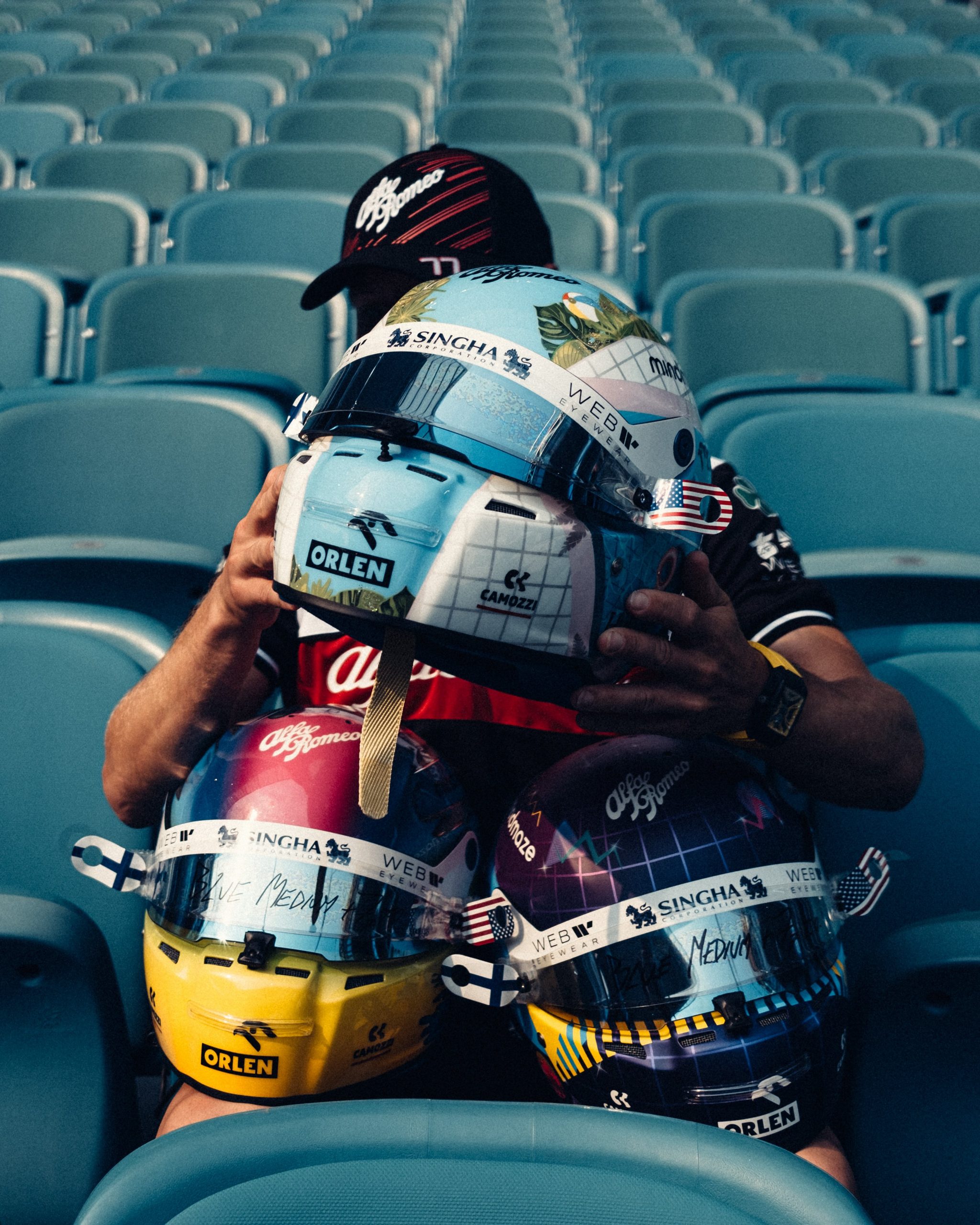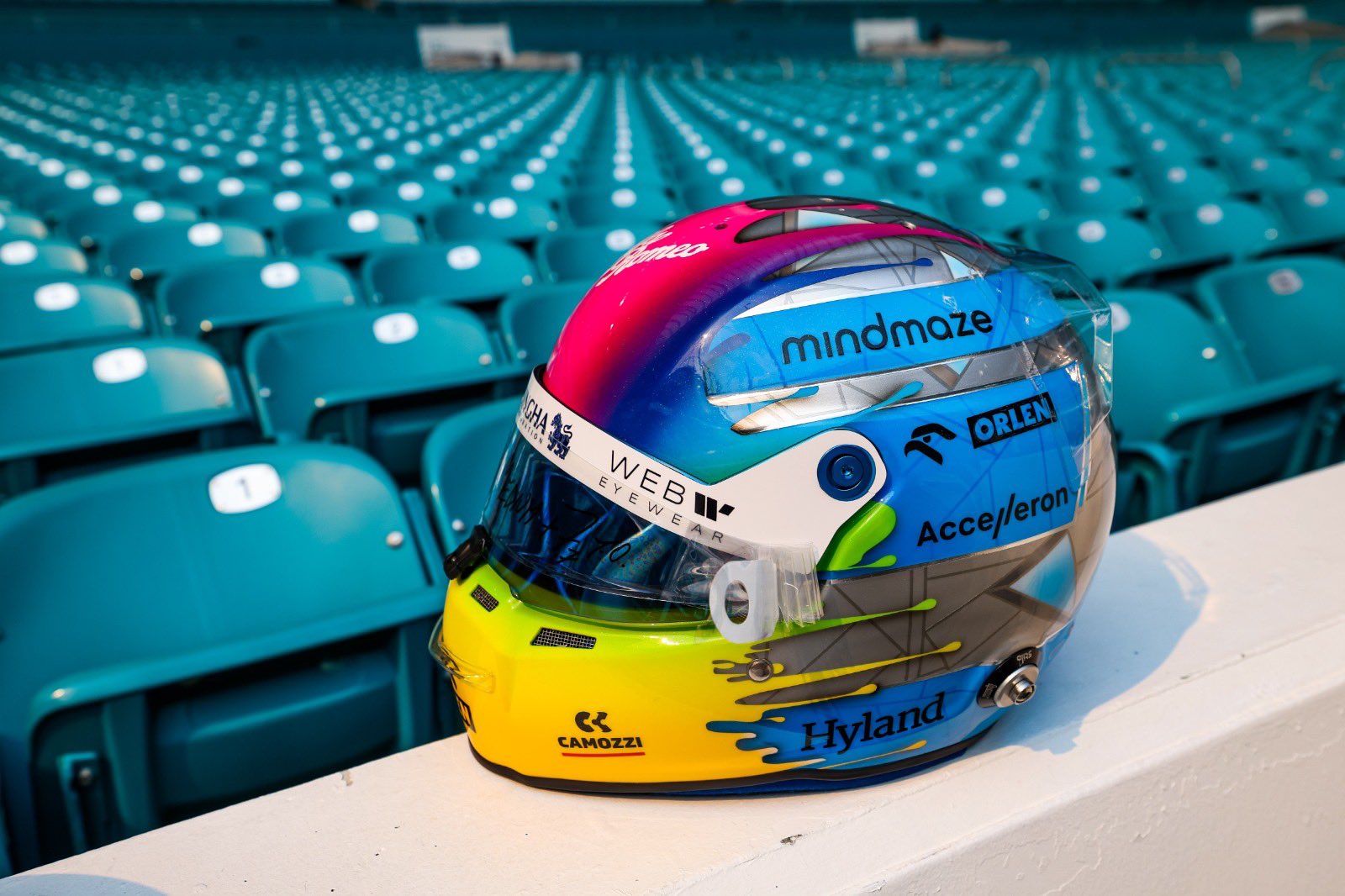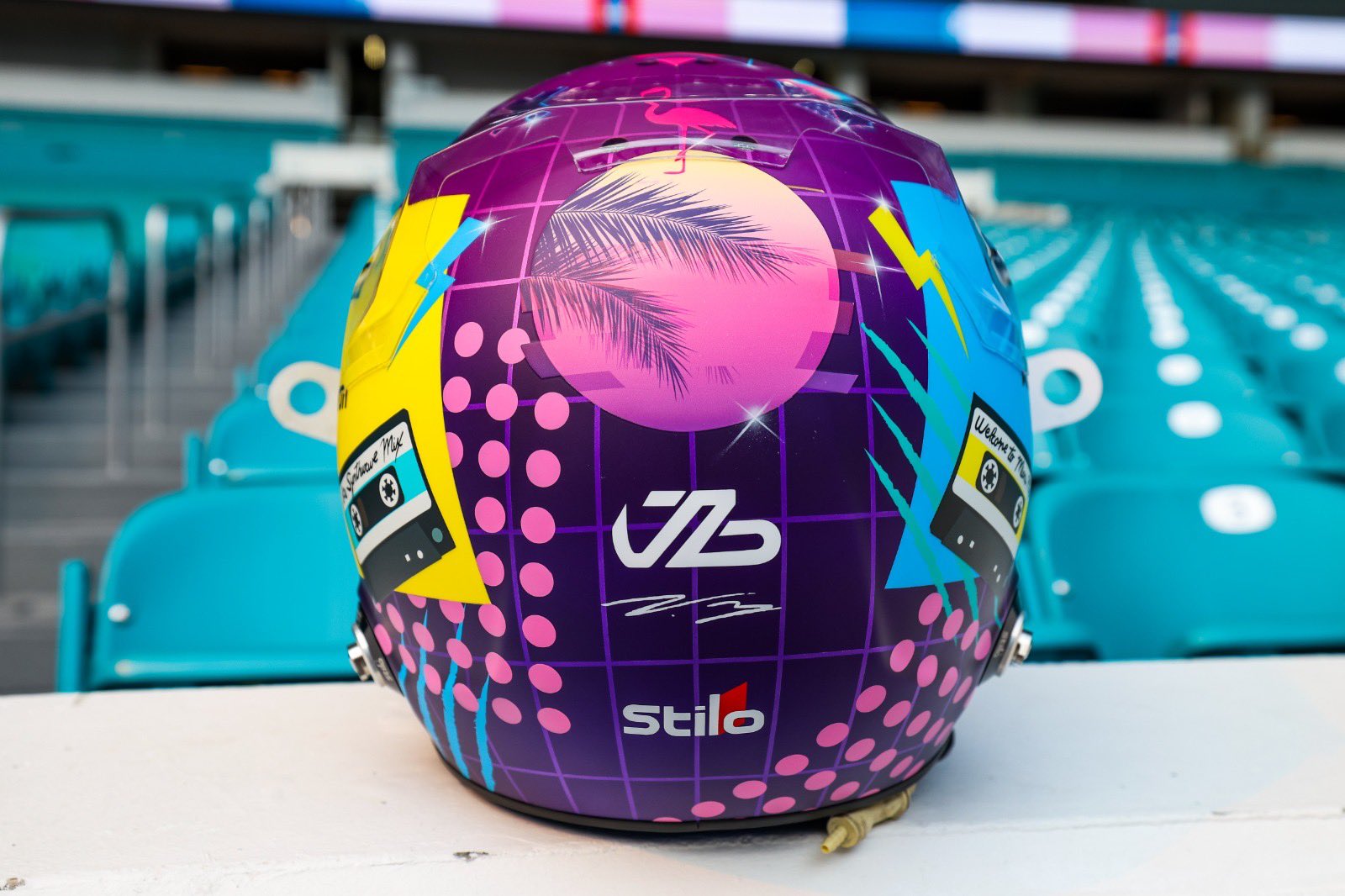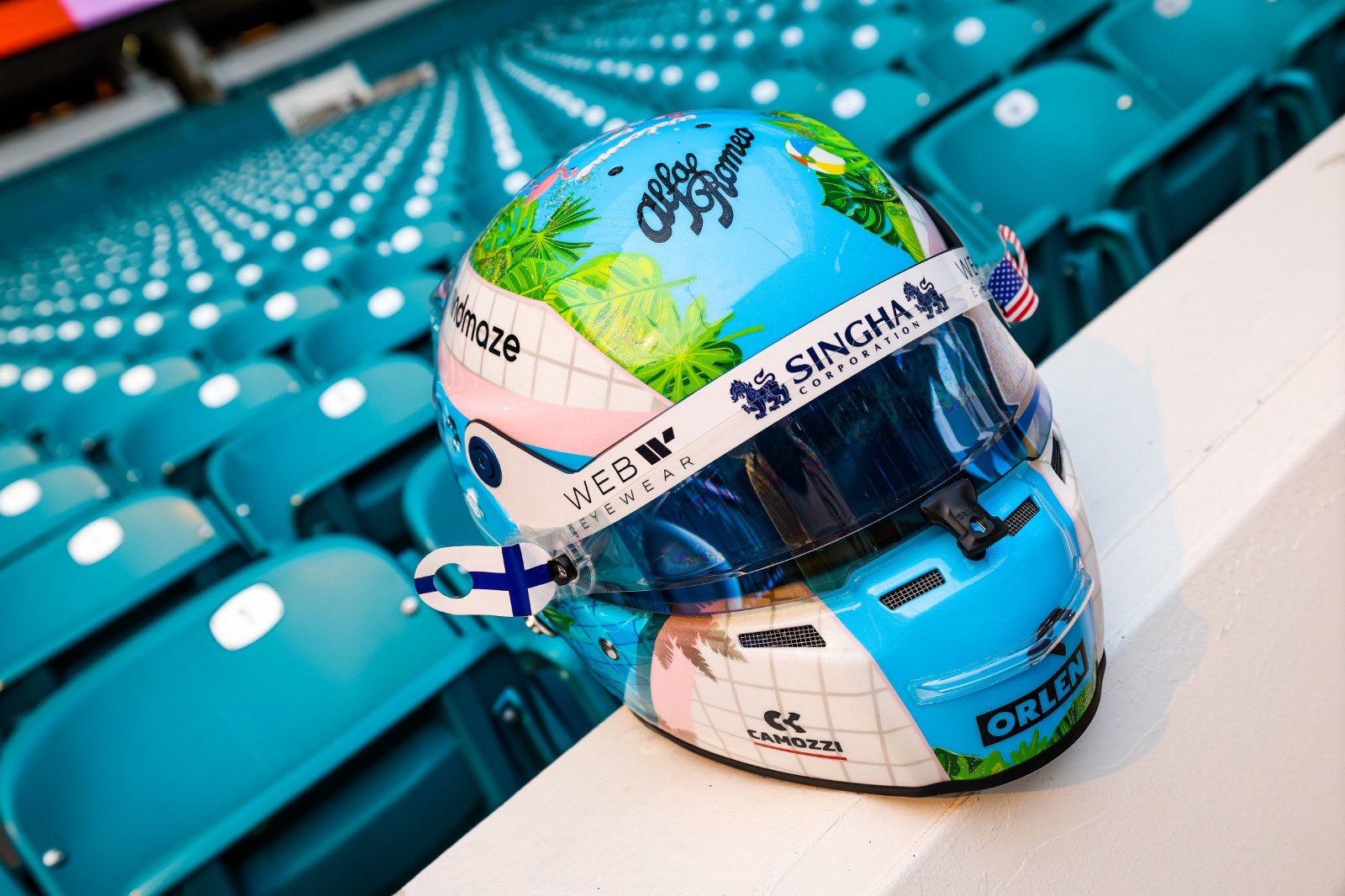 Designed with the help of partner Tiffany Cromwell, Valtteri has designed 3 helmets for the weekend, choosing to symbolise palm trees, dashes of colour and the beachside vibe of Miami.
Sergio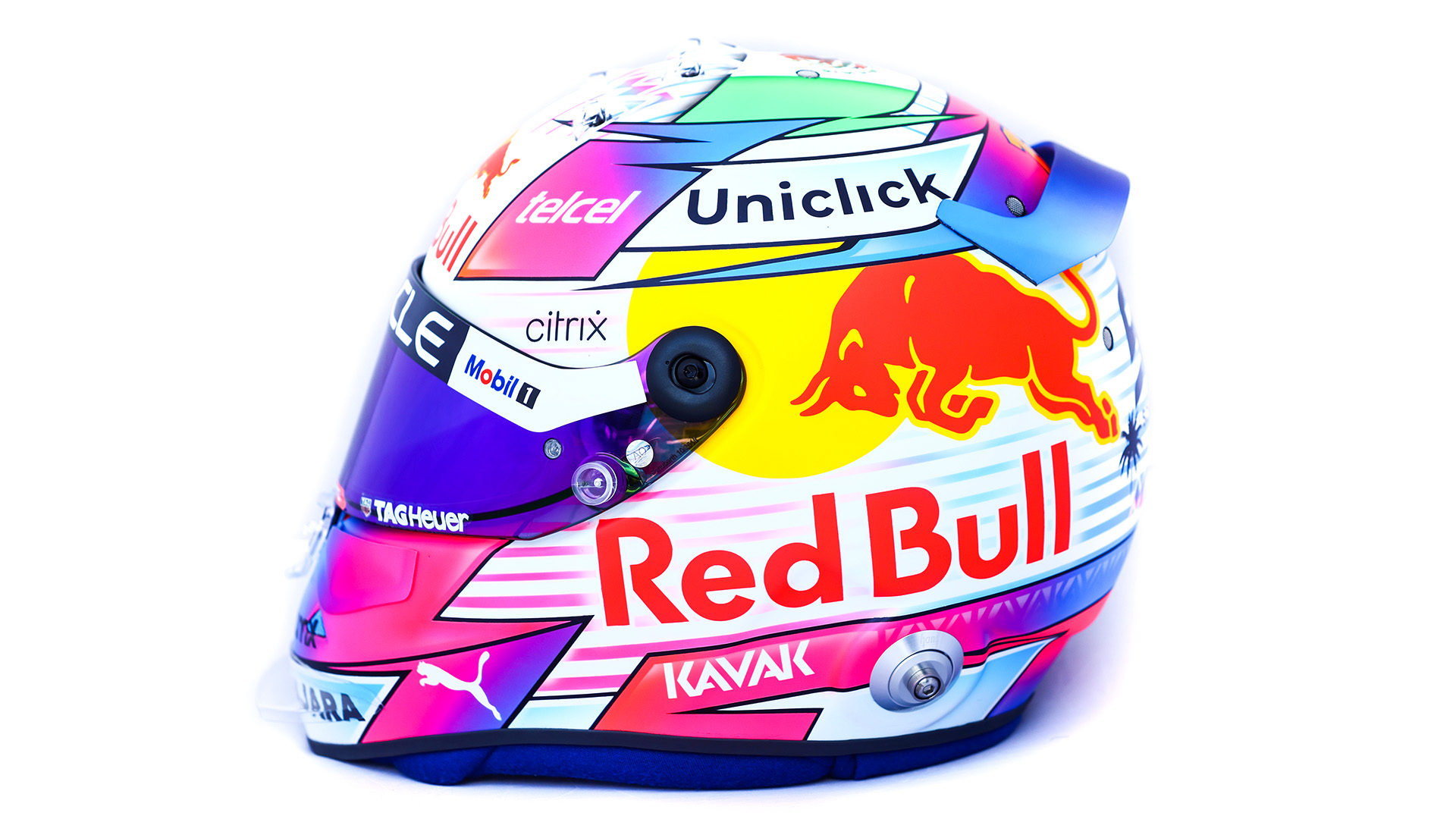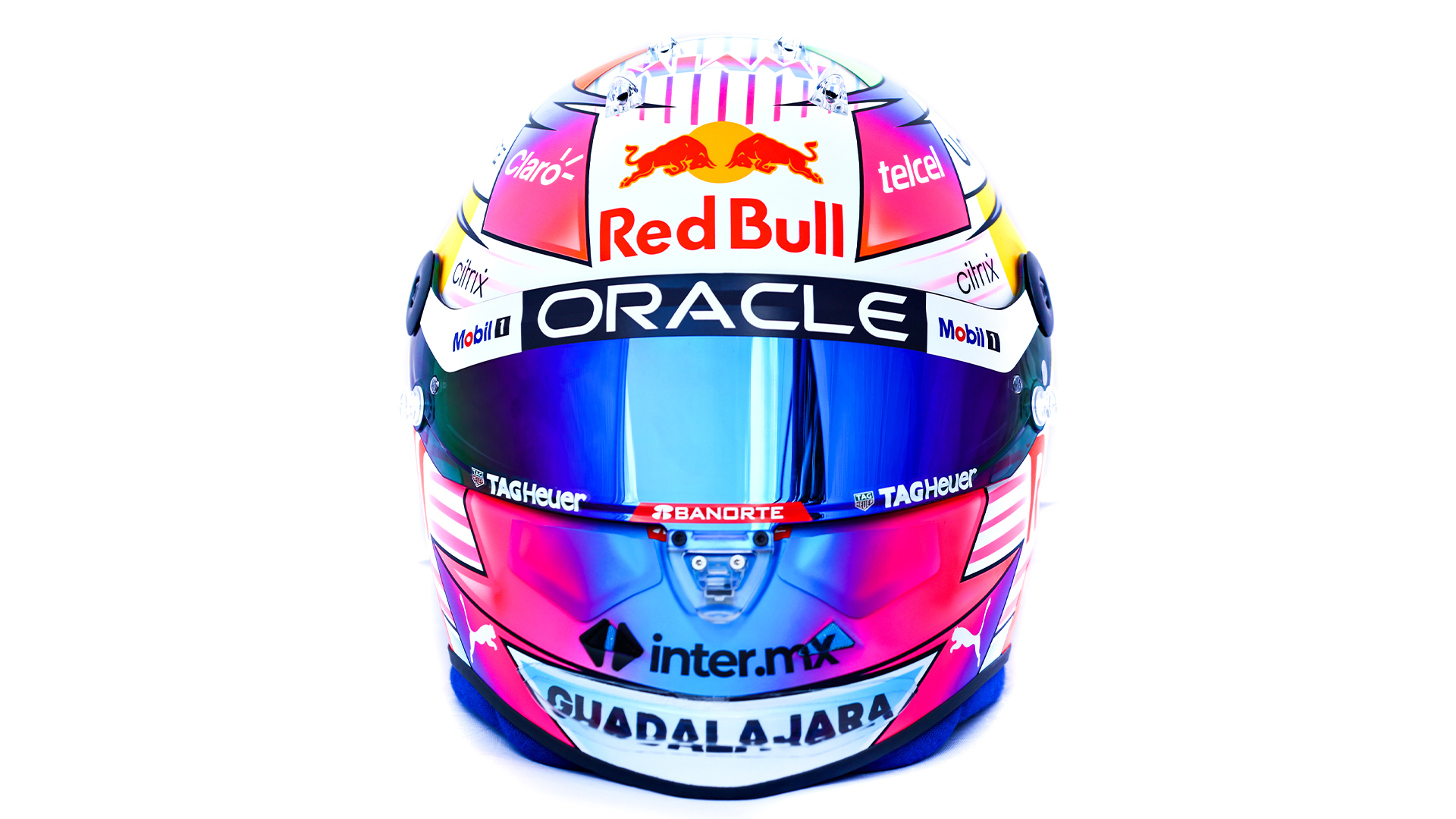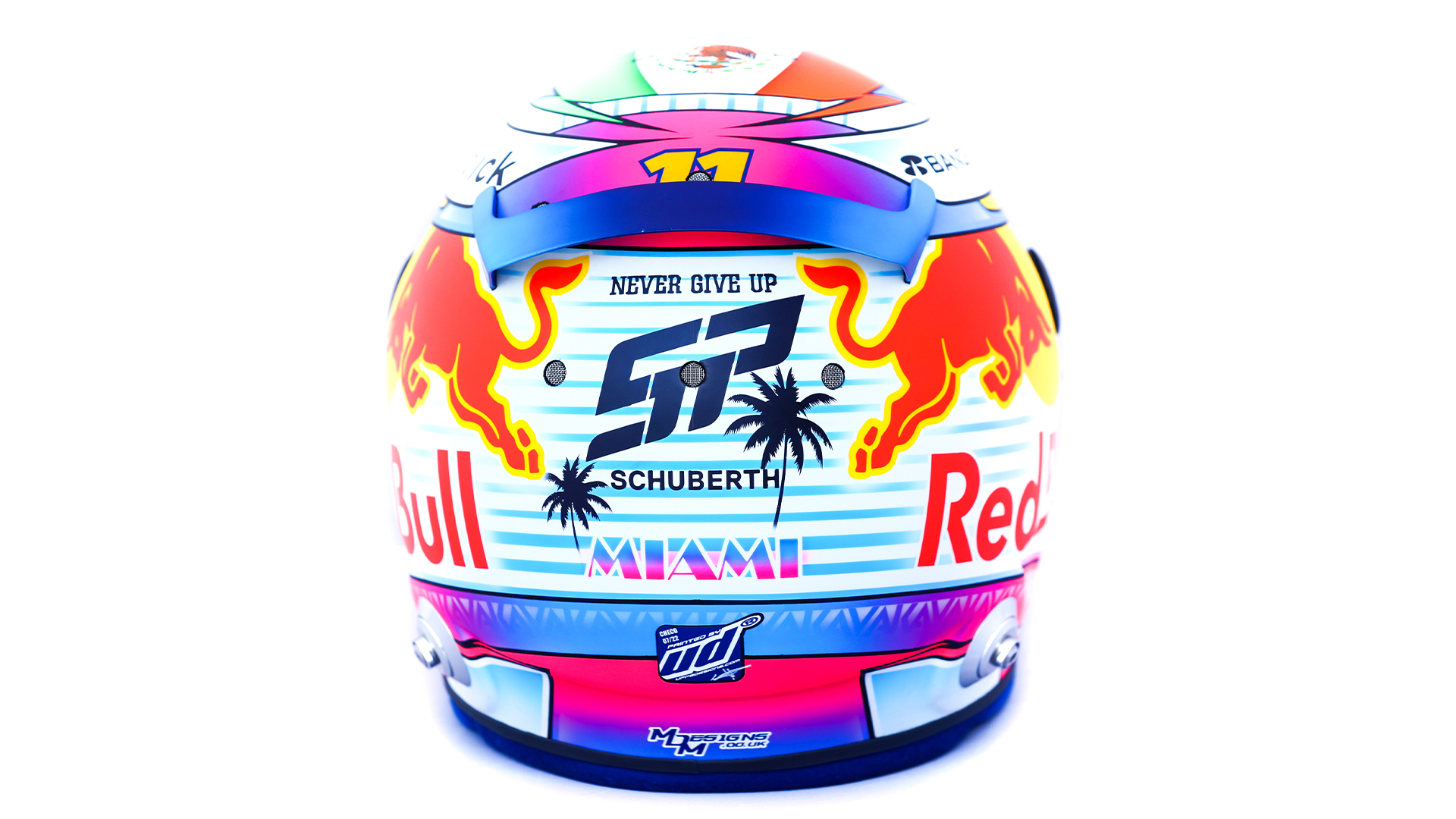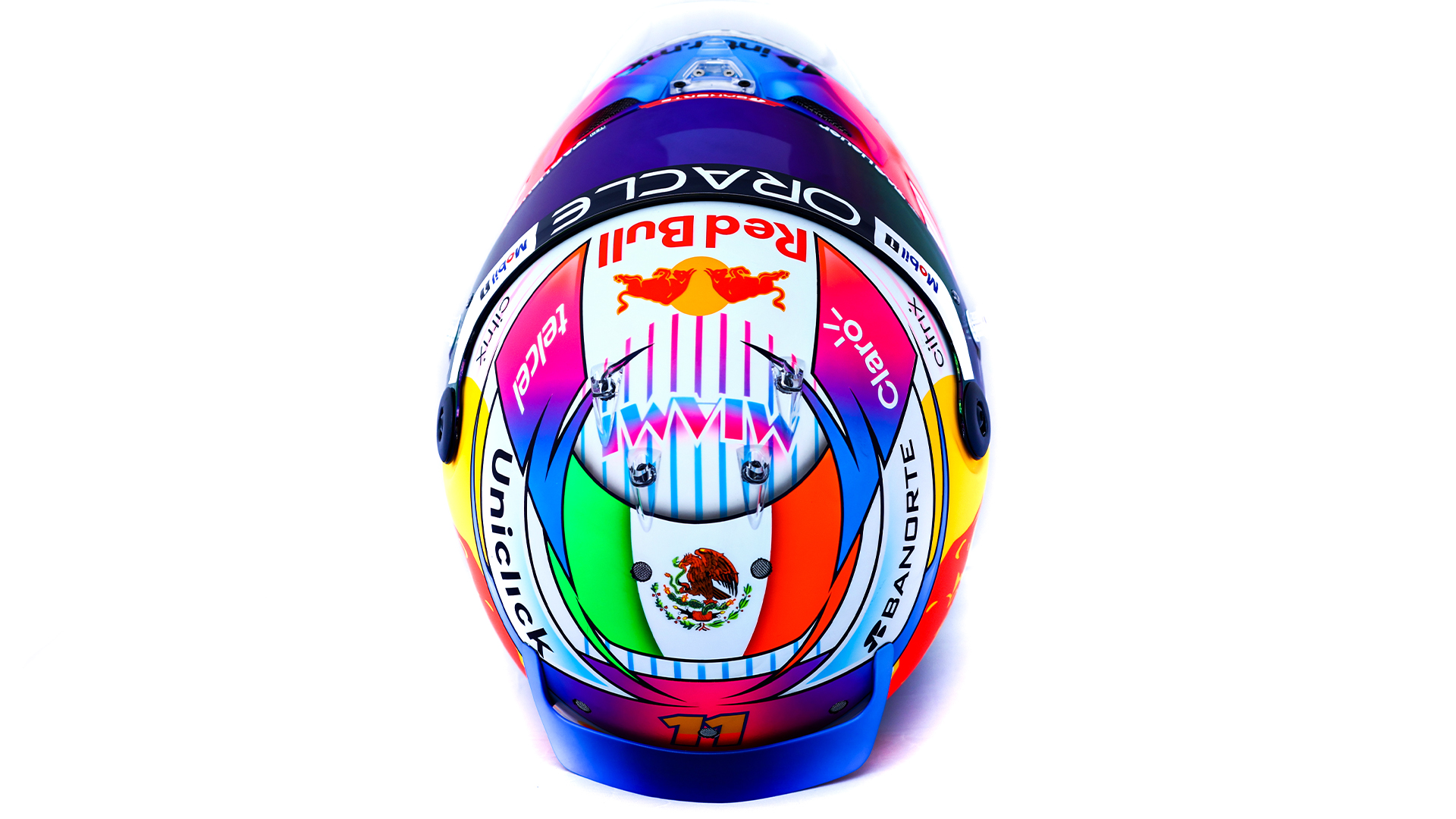 Sergio has also chosen a similar path to Mick, wherein he has retained the basic helmet design but has given it a Miami theme with the neon and Miami Vice font usage.
Of course, there must be that *extra* bit which the teams do during such special weekends, and two teams have chosen to display their creative and artistic talents on their older cars, namely Williams and AlphaTauri. Both have chosen a graffiti theme for their cars, though these are just promotional by nature and won't be used in the race this weekend. Imagine how cool that would be for teams to occasionally run one-off liveries though- McLaren did it last year at Monaco and it was amazing!