Formula 1
George Russell leads the way during second practice as favourites falter- FP2 highlights from the Miami GP
Spins and mistakes were even more centerstage than we saw in FP1, and the potential for attrition seems to be high.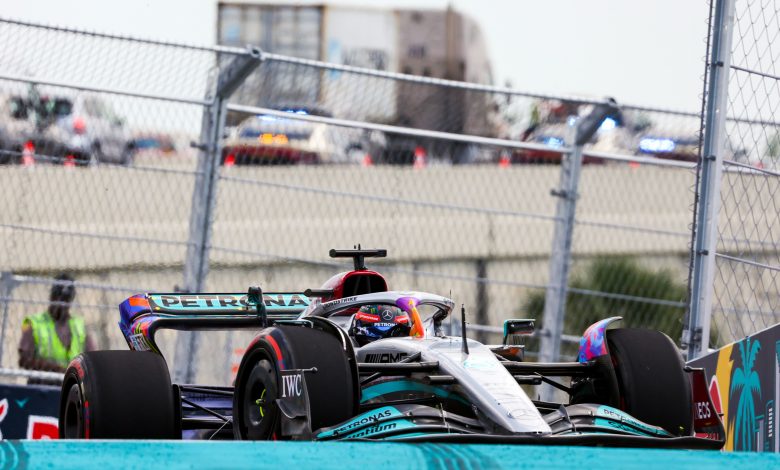 The Miami Autodrome was the venue for FP2 today, and the drivers had an even harder time than they did in FP1. Keeping the cars on the track was almost a task, while traffic also caused a whole ton of issues for drivers who had their fast laps impeded by slower moving cars. Crashes and red flags also adorned the entirety of the 1-hour duration of the session, and here's the rundown of FP2 from Miami.
FP2 Report
Max's tap with the wall in FP1 gave Red Bull the reason to change his gearbox as a precautionary measure. It didn't stop him though, and he did emerge out on track. Drivers started going wide and spinning, though the problems were just about to pile up for Ferrari and their Spanish driver.
Sainz went into the wall at Turn 13, damaging his car to an extent wherein he couldn't continue with the session. He was P1 at the point when he went off, which suggests that even if you have the pace, the tight and wind-y sections of the track will be ever-eager to catch you out! The session was subsequently red flagged as a result to clear the stricken Ferrari.
A premature end to Carlos Sainz's FP2 session 💔#MiamiGP #F1 pic.twitter.com/Daz29vaFD1

— Formula 1 (@F1) May 6, 2022
Once the session resumed, a train formed to set the laptimes after crucial time was lost under red flag conditions. However, reigning champion Max Verstappen was forced to retire after being unable to turn his steering wheel, and also having a fire at the rear brakes! Soon after, Latifi had stopped on track, bringing out another short but quite unnecessary red flag in the process.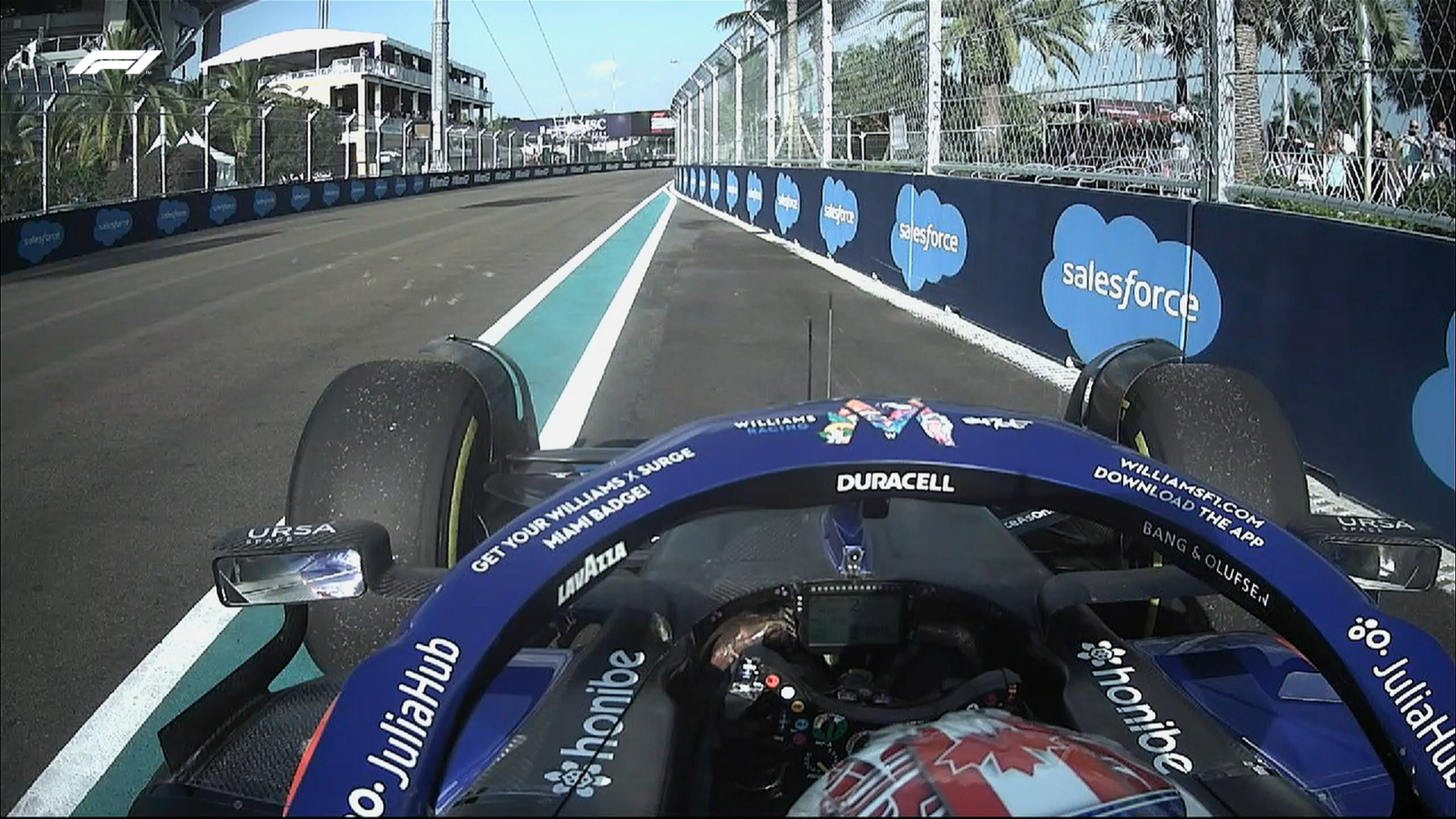 The session resumed with 8 minutes to go, and Mercedes looked to be back in form as they ended the session 1st and 4th courtesy of George Russell and Lewis Hamilton respectively. Charles Leclerc was P2 while Sergio Perez finished P3, having a slight scare while attempting to pass Vettel's Aston Martin.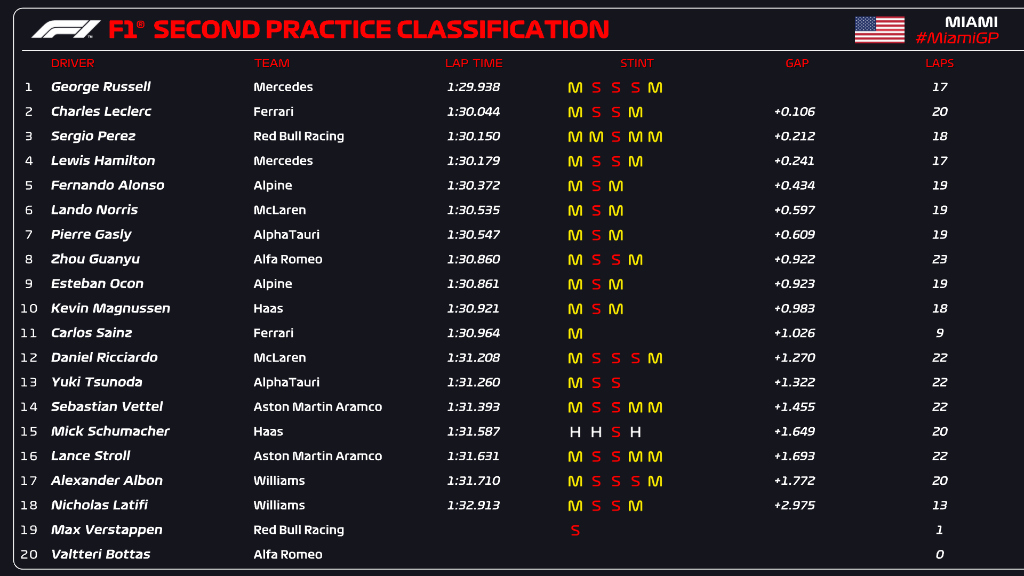 It was a good showing by Zhou and Magnussen, both of whom were in the top 10 while their teammates suffered. Aston Martin look to be in trouble, while yet again the gap between Albon and Latifi was over 1.2 seconds though this time it could be put down to Latifi's retirement. With this, FP2 has come to a conclusion, as has Friday running at Miami. Do stay tuned for FP3 and especially Qualifying tomorrow- it should be a thriller!