Formula 1
Perez leads the way as Ocon crashes in final practice at Miami- FP3 highlights
FP3 was a quiet session for the most part, as drivers did their final runs and learnt whatever extra they could about the track and car prior to qualifying.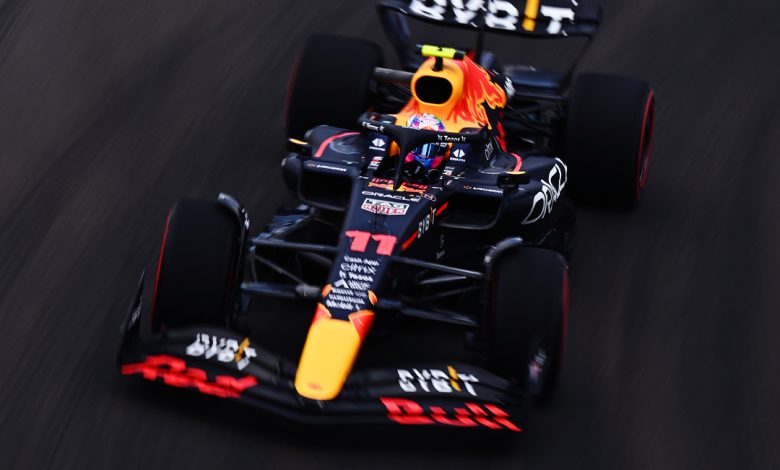 FP3 was the last time the drivers got to practice the track and car's behaviour on the unfamiliar Miami track prior to the all-important qualifying session. We did see spins and mistakes, though one of them was quite costly by all measures- Ocon's heavy crash forced him to sit out qualifying. Without any further ado, here's the events of FP3.
The start of the session was quiet, as traffic was also limited. The teams and drivers were not seeming to be as eager as they were in FP1 and FP2, and approached the session with a bit more ease. However, soon enough Ocon went hard into the wall in a manner not too dissimilar to that in which Sainz had crashed in FP2 yesterday.
His car was quite badly damaged, and the crash seemed to be with a lot more ferocity than Sainz's crash yesterday. Unfortunately for the French team and driver, the car was quite badly damaged and he was forced to sit out the qualifying session– a massive blow to his weekend. The red flag was also put out to clear the car.
Esteban Ocon's FP3 comes to an abrupt end 😖#MiamiGP #F1 pic.twitter.com/R5VKa7Q88W

— Formula 1 (@F1) May 7, 2022
After the red flag ended, both Red Bulls picked up the pace and were setting quick laps. Apart from a scare for Max when he had a spin but thankfully avoided the wall, the rest of the session was quiet. Leclerc ended up splitting the two Red Bulls, and the session drew to a close soon after.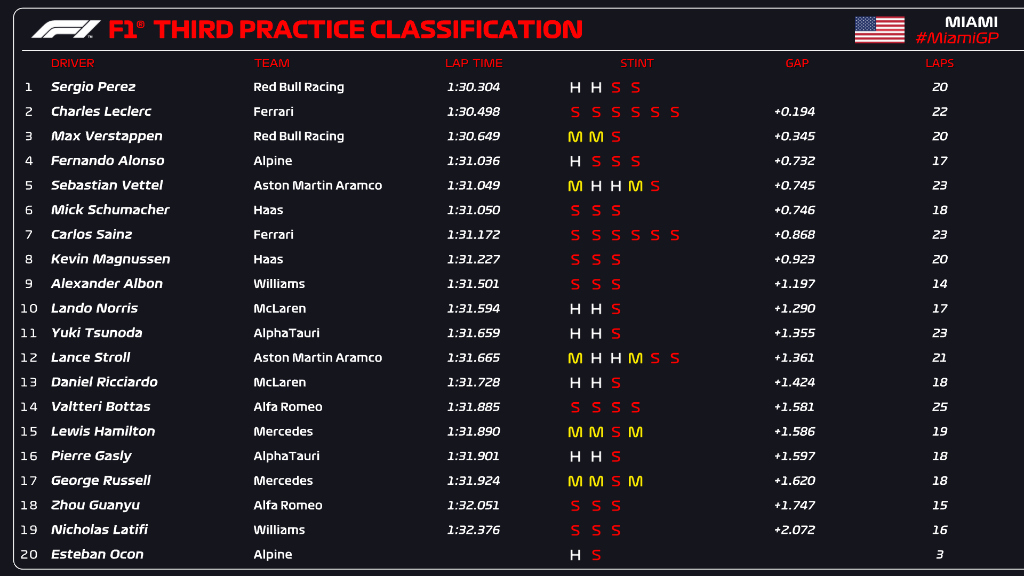 Mercedes had quite a tough time with P15 and P17 for Hamilton and Russell respectively, while Ocon was the only driver to not be classified. Both Haas cars and Vettel made it through into the top 6, which was impressive to see. How representative these times are remains to be seen, as obviously the qualifying result matters more than the FP3 result in the end!