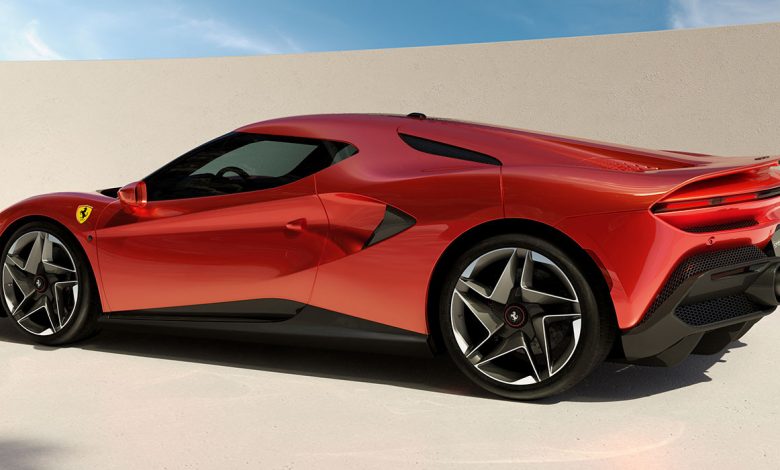 We do hope that your jaw is picked up from the floor when you're reading this, for yes, that is the special one-off Ferrari SP48 Unica, a tailored build of the already magnificent and exquisite F8 Tributo made specifically for an anonymous customer- who we're sure has at least one deep pocket!
The car was designed specifically by Ferrari's Chief Design Officer Flavio Manzoni at Ferrari's Styling Center. There are quite a few changes made to the car, but the most visible one will be the new almost one-piece windscreen, window and roof panel which all just seems to flow into one another quite well. Ferrari calls this "procedural graphics", though I would've just termed it as something gorgeous!
On the outside, Ferrari further used new technologies and 3D prototyping to redesign the front grille and air intakes, redesigned headlights and new brake air intakes which improve cooling and a new intercooler intake has been placed right behind the side windows, and a longer rear overhang increases the rear downforce thanks to extra suction.
The cabin retains the same design as the normal Tributo, however the upholstery has been given a buff up. Laser-perforated Alcantara leather has been used on the seats and cabin trim. A hexagonal motif is showcased both on the inside and outside, while carbon fiber is also present in the cockpit. To top it off, Grigio Canna di Fucile accents are also present to provide for a sense of exclusivity, all of which in just in itself sounds regal and exquisite! There's also a unique "SP48 Unica" emblem on the dash, and the car is a 2-seater (was that ever in doubt?)
So, has this sparked your interest? Perhaps you're keen on purchasing one? Unfortunately, the car is a one-off made specifically for a client, and it will not be replicated. Hence, with its 3.9L turbocharged V8 engine, it'll fly off into the sunset faster than you could ever get a passing glance at it!