Motorsport
Max Verstappen wins the inaugural Miami GP as both Ferrari cars finish on the podium- race report
Max had to claw his way up from P3 to P1, and once there he did not concede the lead even once- a remarkable drive.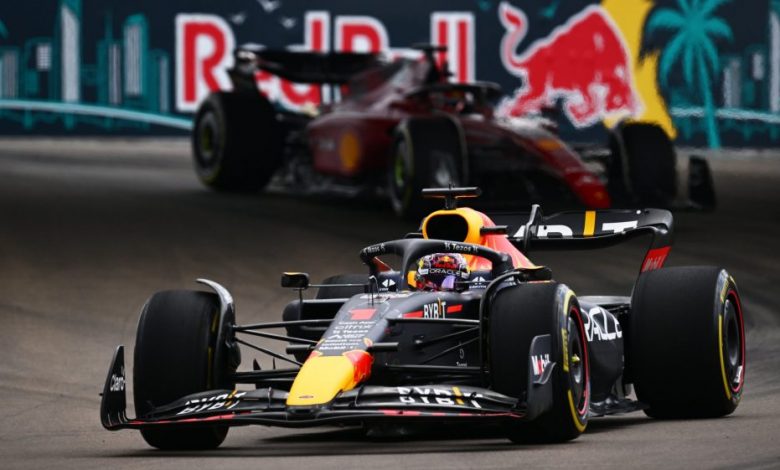 Max Verstappen well and truly displayed his prowess at Miami after winning the race with the fastest lap despite not starting from pole position. Good strategy calls, well-managed pace and just an overall well-managed race saw the team and driver combination take the top points as those around them were found lacking in a few departments. It couldn't have been better for the Dutchman, as he claws back some points on championship leader Leclerc in the process.
Speaking of the two Ferraris, Charles finished P2 while Carlos finished P3. Charles had a good start, though lost the lead to Max on Lap 9 and couldn't get it back from the Red Bull driver. A slow pitstop and a few struggles with tyres did not allow him to close up, and after the Safety Car restart though he looked a bit fiesty he ended up finishing P2 in the end. Sainz on the other hand had a dismal race, falling to P3 at the start and then lacking pace as compared to teammate Leclerc. Good car placement after the Safety Car restart while defending saw him hold off a fast-charging Perez who was on fresh and softer rubber, and the Spanish driver finished P3 in the end, scoring points in a proper race for the first time since Saudi Arabia!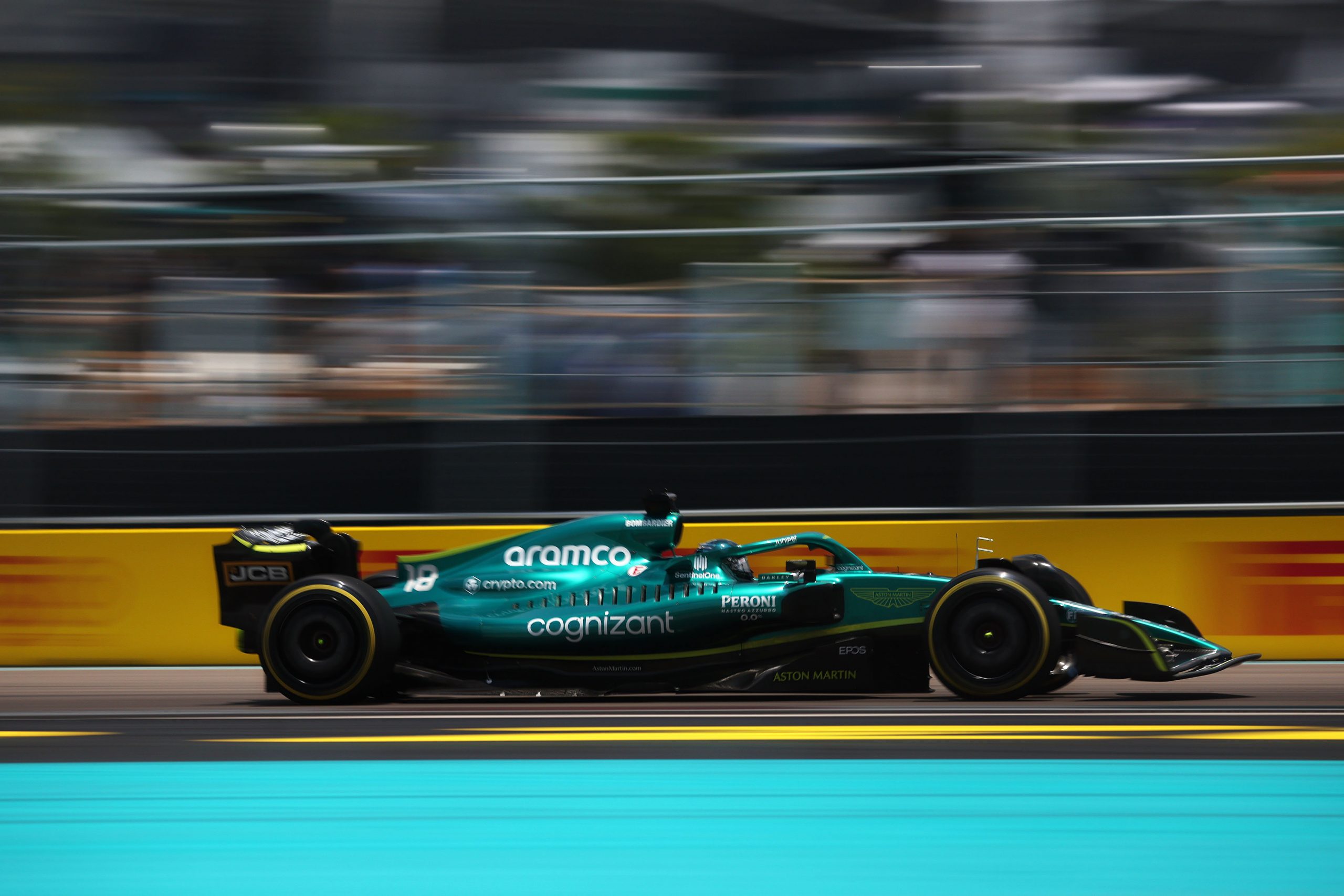 Perez had a quiet race, battling engine issues early on and losing time as a result of it. A fightback was on the cards as he was the only one out of the top 4 to pit under the Safety Car, though he could not make the move to bring himself onto the podium. George Russell had a stellar drive from P12 to P5, making full use of the Safety Car and even giving us a few battles with multiple world champion teammate Hamilton.
Speaking of whom, Lewis had a decent race with P6 at the flag though he would've certainly hoped for better. A time loss due to the Safety Car ruined his seemingly decent strategy and also put him under threat from teammate Russell, who he had to eventually concede position to at the end of the race, though he didn't go down without a fight! His teammate from last year, Valtteri Bottas made just one major mistake during the entire race- however it was so ill-timed it cost him 2 places. The Finn was looking good for a P5 until a mistake post the Safety Car restart ruined his chances, and he finished P7 in the end.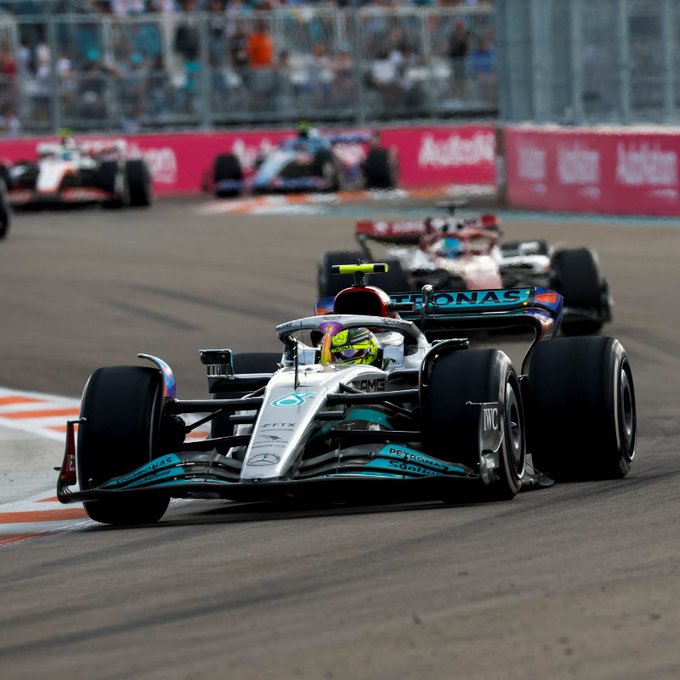 Esteban Ocon was another beneficiary of the Safety Car, finishing P8 after starting dead last and P20th, a great recovery by the Frenchman. Alex Albon yet again stayed out of trouble as he did at Australia, keeping his nose clean to finish P9 after others got post-race penalties and score yet more points for the Williams team- a truly monumental effort from the Thai-British driver! Lance Stroll started from the pitlane, and showed decent pace throughout the race. Post the Safety Car restart he had some untelevised tussles with Magnussen which lasted the duration of the final 10 or so laps, though he finished P10 in the end and scored a solitary point.
Fernando Alonso finished P8 on track, but was bumped down 10 seconds and finished P11 in the end, after receiving penalties firstly for causing a collision and secondly for going off-track and gaining an unfair advantage… that's a moment worthy of a "yikes"! Yuki Tsunoda had a quiet and miserable race, benefitting from attrition up the field to finish P12 in the end. Daniel Ricciardo finished P11 on track but was penalised 5 seconds for going off-track and gaining an advantage, and finished P13 at the flag.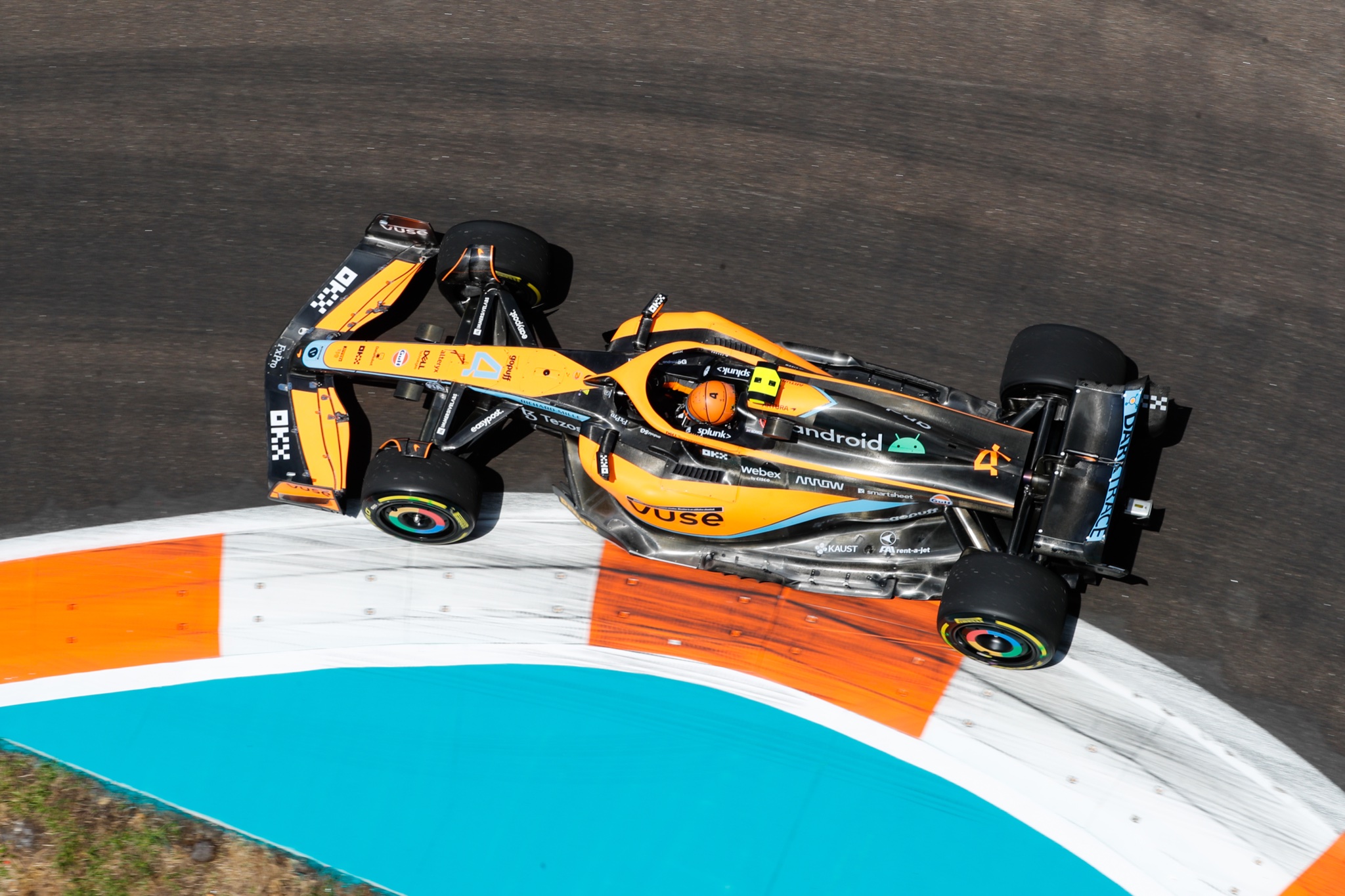 A driver whose race was just not shown at all was Nicholas Latifi, and for good reason- he was just nowhere the entire race! At one point he was in last place on pace, being overtaken by even his own teammate who at that point had already made a pitstop- quite a dismal race for the Canadian. However, a driver who will be regretting the race finish will be Mick Schumacher, for it simply couldn't have been worse for him. He was running P9 during the closing stages of the race and looked set for his first F1 points- however, a collision with mentor and good friend Sebastian Vettel ruined both their races, and ensured Mick would have to wait at least another race to score his first points.
Kevin Magnussen was 16th though was still classified as a DNF, and had a very close battle with Lance Stroll in the final stages of the race which supposedly gave him front wing damage as per Haas F1's twitter. Sebastian Vettel also started from the pitlane, and was obviously quite dejected with the clash that ended the race involving Schumacher, and said that he could have done better over the weekend as well.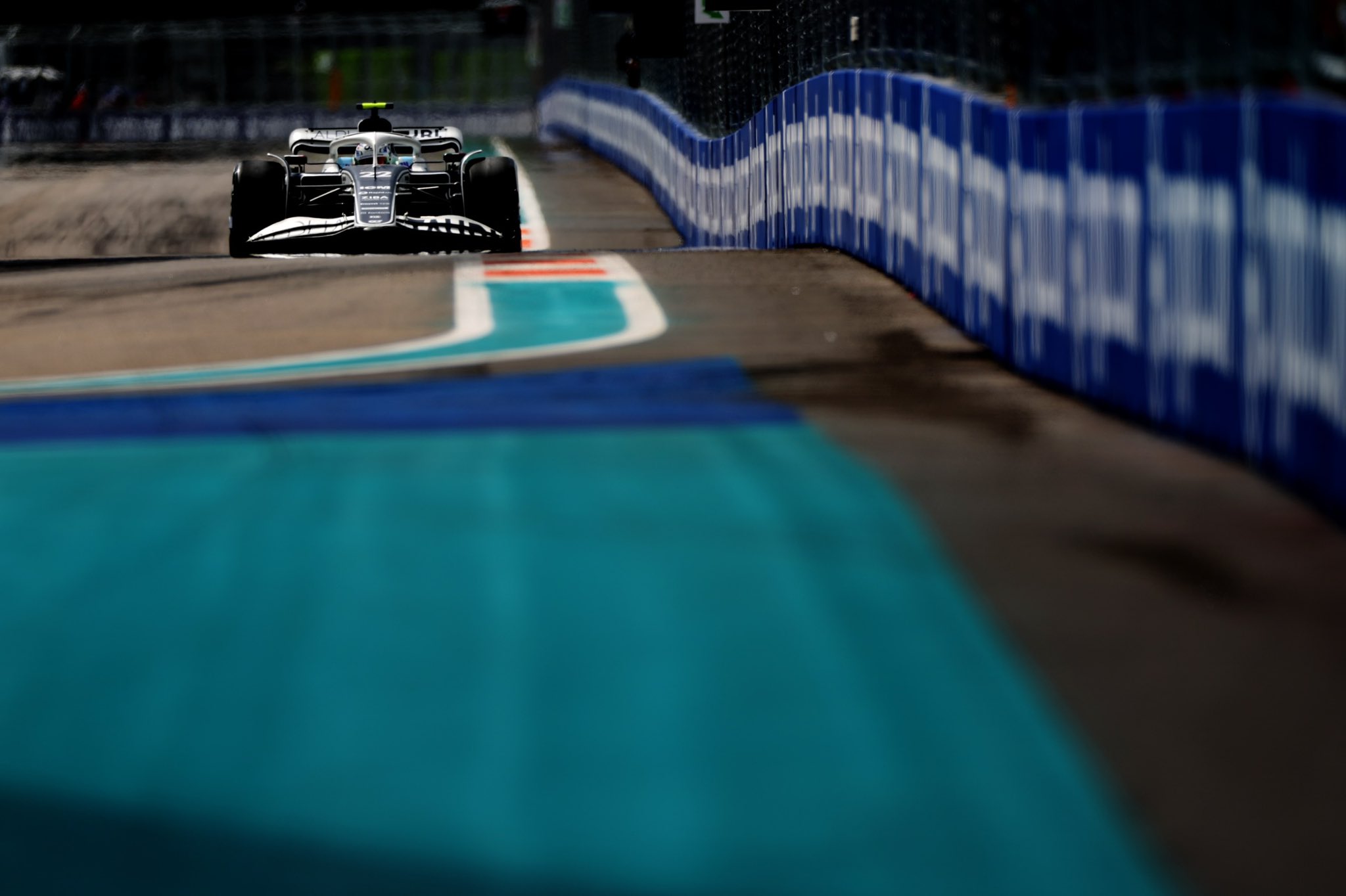 Pierre Gasly had a torrid end to his race- he was first hit by Alonso and had damage which restricted his steering, and then had a pretty scary crash with Norris, and eventually retired, which is a shame as he was running in the points prior to all this. Lando had a very scary moment, tagging Gasly's front right tyre while attempting an overtake when the Frenchman made a mistake, and it ended Lando's race then and there, and brought out the only Safety Car of the race. Guanyu Zhou had the first mechanical retirement of his F1 career, retiring very early on.
Race Results- Miami 2022
POS
DRIVER
CAR
LAPS
TIME/RETIRED
PTS
1
1
 
RED BULL RACING RBPT
57
1:34:24.258
26
2
16
 
FERRARI
57
+3.786

s

18
3
55
 
FERRARI
57
+8.229

s

15
4
11
 
RED BULL RACING RBPT
57
+10.638

s

12
5
63
 
MERCEDES
57
+18.582

s

10
6
44
 
MERCEDES
57
+21.368

s

8
7
77
 
ALFA ROMEO FERRARI
57
+25.073

s

6
8
31
 
ALPINE RENAULT
57
+28.386

s

4
9
23
 
WILLIAMS MERCEDES
57
+32.365

s

2
10
18
 
ASTON MARTIN ARAMCO MERCEDES
57
+37.026

s

1
11
14
 
ALPINE RENAULT
57
+37.128

s

0
12
22
 
ALPHATAURI RBPT
57
+40.146

s

0
13
3
 
MCLAREN MERCEDES
57
+40.902

s

0
14
6
 
WILLIAMS MERCEDES
57
+49.936

s

0
15
47
 
HAAS FERRARI
57
+73.305

s

0
16
20
 
HAAS FERRARI
56
DNF
0
17
5
 
ASTON MARTIN ARAMCO MERCEDES
54
DNF
0
NC
10
 
ALPHATAURI RBPT
45
DNF
0
NC
4
 
MCLAREN MERCEDES
39
DNF
0
NC
24
 
ALFA ROMEO FERRARI
6
DNF
0
Note – Verstappen scored an additional point for setting the fastest lap of the race. Alonso and Magnussen received five-second time penalties for causing collisions. Ricciardo and Alonso received five-second time penalties for leaving the track and gaining an advantage.
As for the unluckiest drivers of the day, here's a list of those who would've wanted their race to go better:
Valtteri Bottas: It's weird to include a point-scoring driver here, but the reason to include him here is simple- he didn't make many mistakes during the race, but the one time he made it, it cost him 4 extra points and a possible P5 finish. P7 and 6 points isn't a bad haul, but just imagine how badly he must be rueing the lost points!
Sebastian Vettel and Mick Schumacher: For Vettel it was the task of recovering from his pitlane start, and for Mick it was the task of scoring his maiden F1 points. Unfortunately, the clash at Turn 1 in the final stages effectively ended both their races, didn't let them score any points and would have also caused a slight rift in their relationship. Ouch!
Fernando Alonso and Pierre Gasly: The Spaniard was looking comfortable for a points finish, as was AlphaTauri's Pierre Gasly. However, a collision between the two pretty much ended Pierre's race, while Fernando's 5-second penalty for being the one determined to be the cause for the collision dropped him out of the points, ruining his race as well.
Lando Norris: The McLaren driver was not having the best of races by any means, but a quite unnecessary collision with Gasly ended his race, causing one of the few retirements of his F1 career- something he might well be regretting in the future.