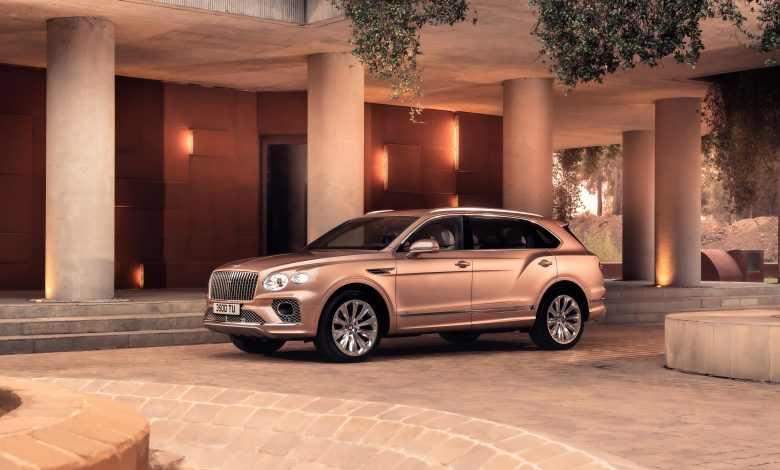 The Bentayga has been Bentley's bestseller since its launch, but with the launch of the EWB Bentley has stepped up to a level which we really had no idea could exist! Don't believe me? Well, with 24 BILLION possible interior combinations on offer and an increase in the length by 180mm, the word "luxury" takes lessons from the Bentayga! The EWB stands for Extended Wheelbase, and extended it is for sure.
There's a new grille, but the main selling point of the car is, well, the EWB! The entirety of the 180mm increase has gone towards increasing rear-seat legroom, which now means that the rear legroom is now the size of a small city! Bentley has put new "Airplane Seats" as well, which make the car available in a 4, 4+1 and 5 seat combination, and the footrest can measure heat and humidity while the seat cushions have a Postural Adjust feature, which makes micro-adjustments to prevent fatigue during long journeys. The seats also recline by 40 degrees upon selecting "Relax" mode, while the seats move in 22 different ways . 22!
But wait, there's more. There's a sunroof, which when paired with the enormous rear windows make for an already amazing experience, but add to that Bentley Diamond Illumination and LED shining from minute holes the seat trim, the concept of having a "dimly-lit interior" doesn't exist in this car! By the way, is it rude to call it a car considering how it is basically a hotel suite on wheels?
[tie_slideshow]
[tie_slide]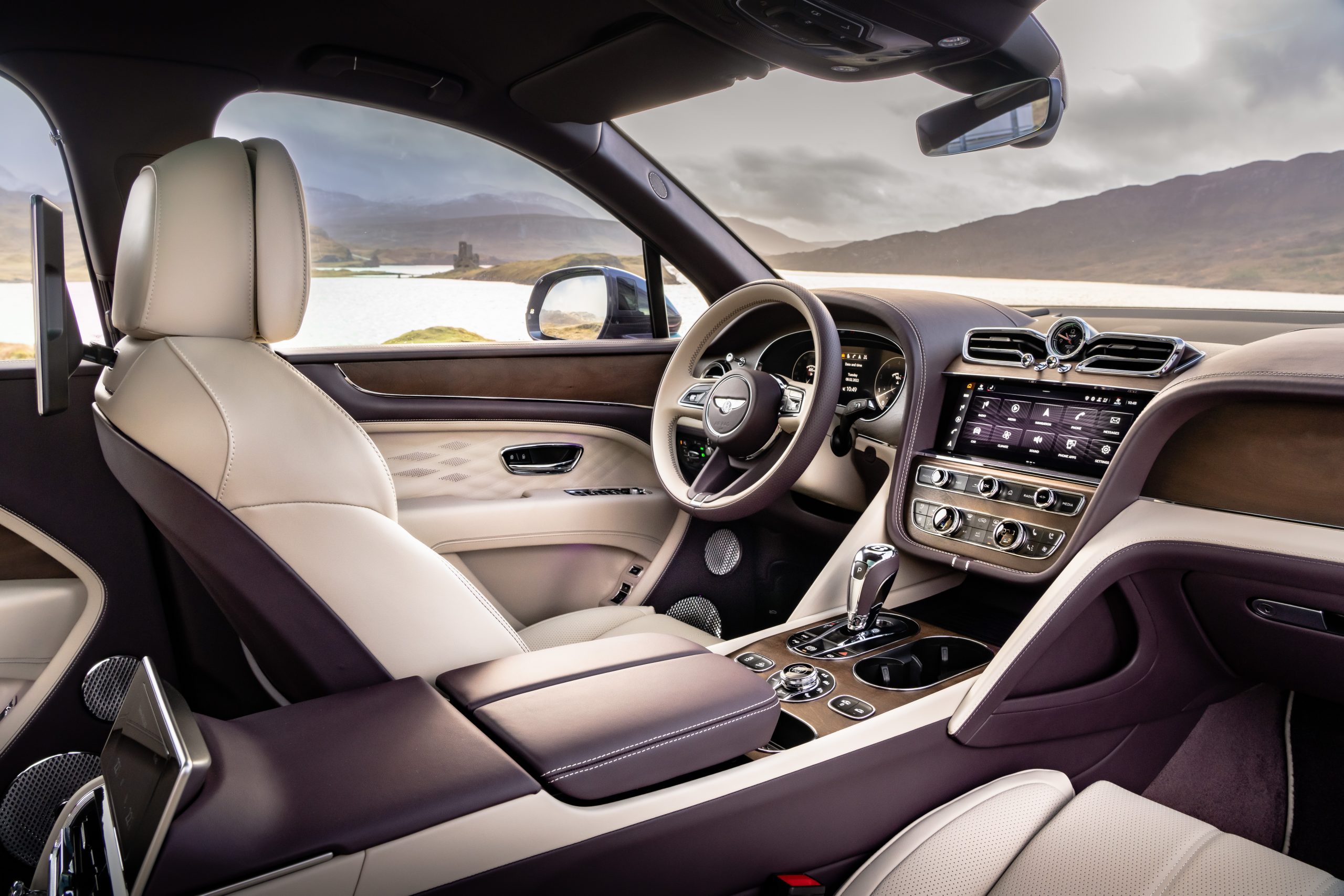 [/tie_slide]
[tie_slide]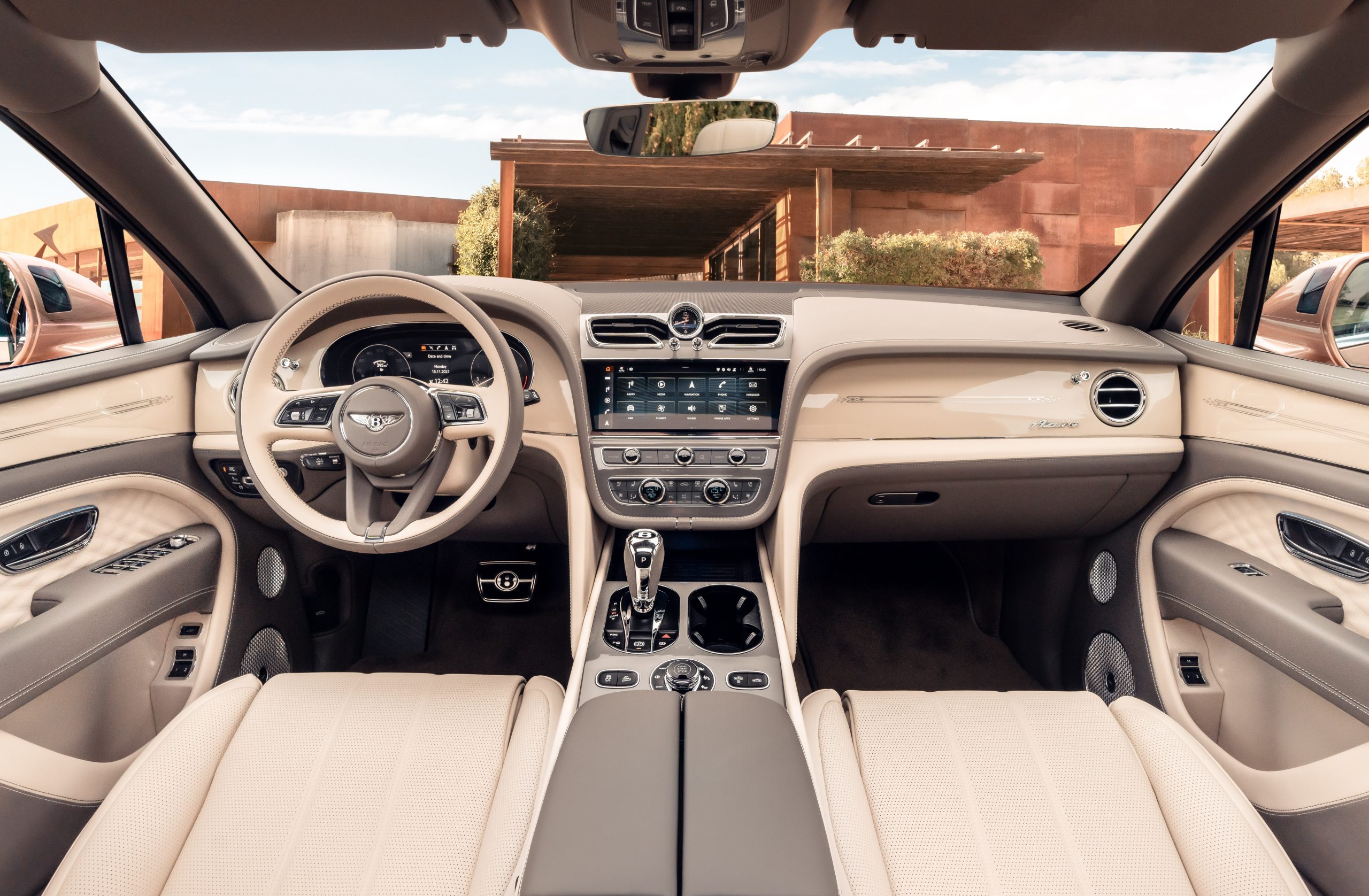 [/tie_slide]
[tie_slide]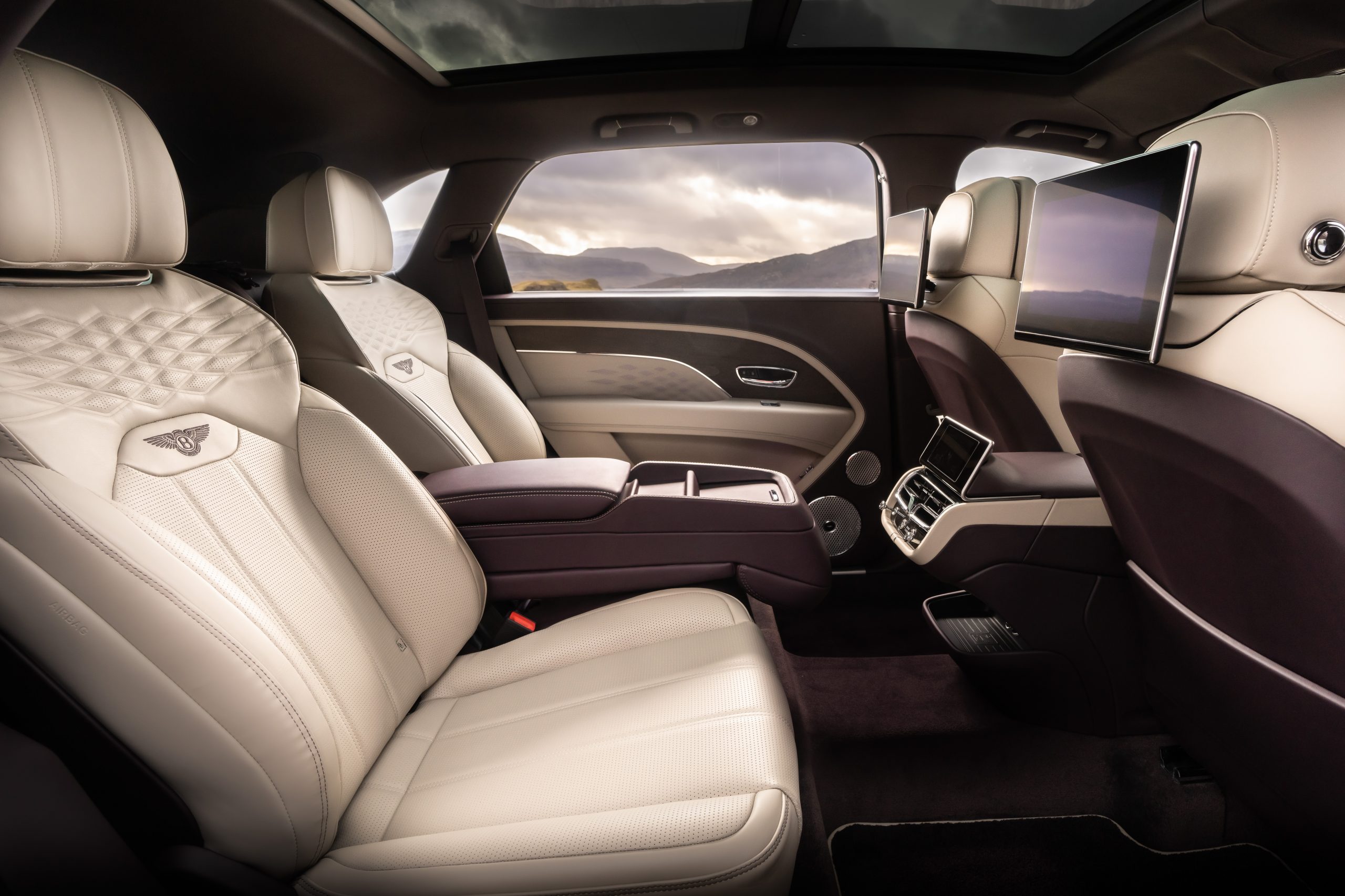 [/tie_slide]
[tie_slide]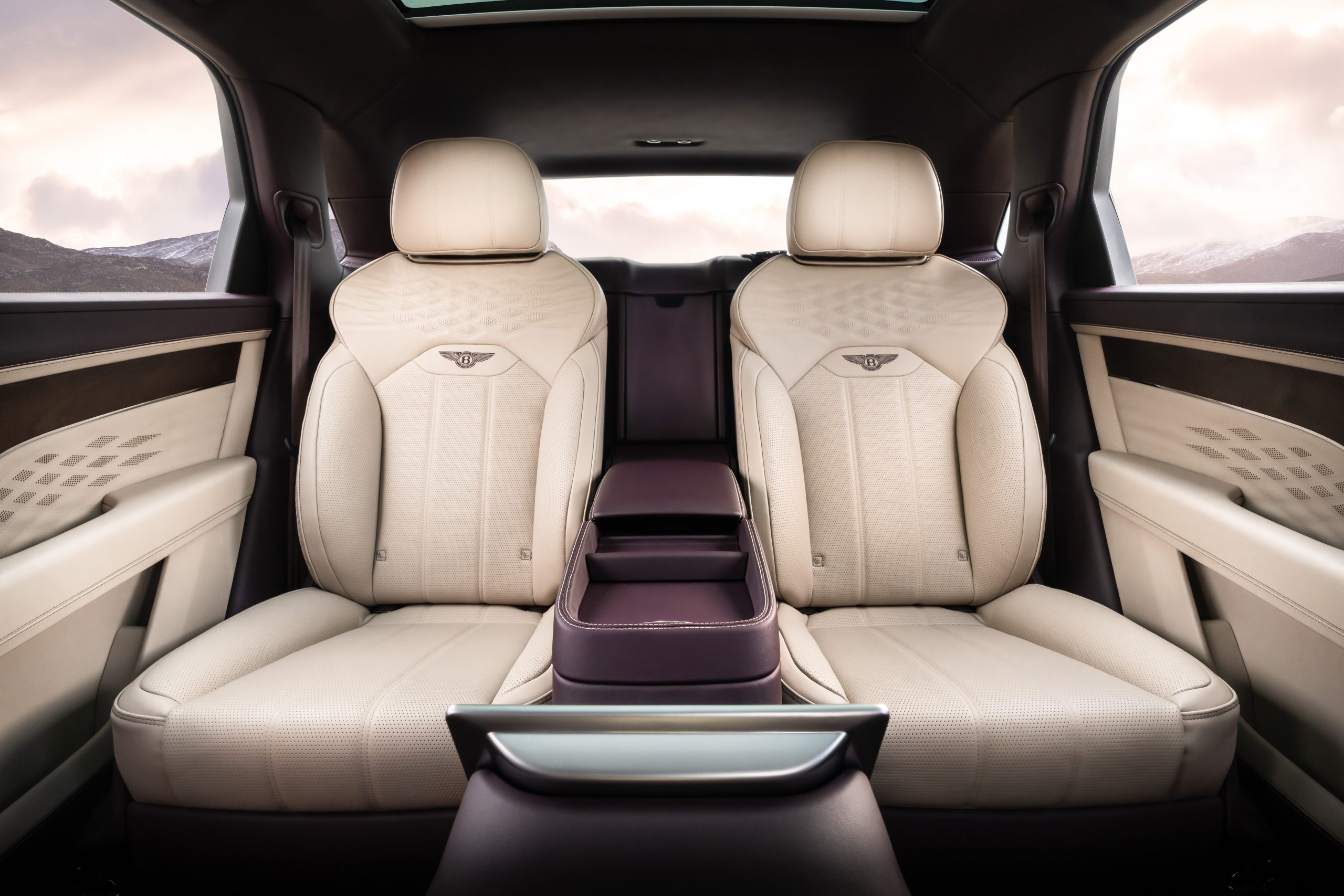 [/tie_slide]
[tie_slide]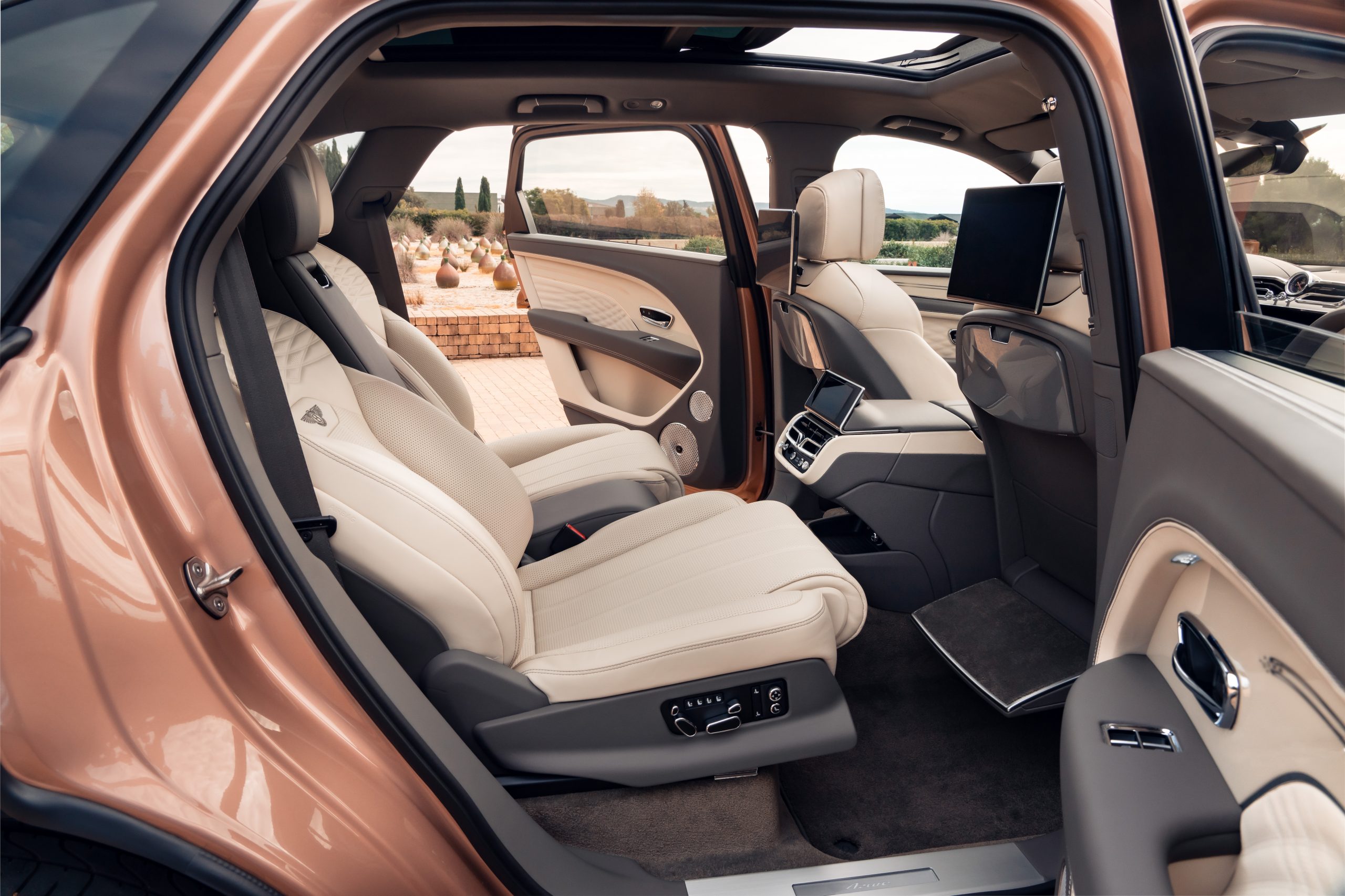 [/tie_slide]
[/tie_slideshow]
To make up for these additional features, Bentley has given the Bentayga EWB All-Wheel Steering, which helps reduce what would have otherwise been a turning circle the size of a small neighbourhood! Anti-roll bars also automatically stiffen up and relax depending on the road type, allowing for both good cornering and stability as well as ample comfort at all times.
Thrusting it forward will be a 4.0L V8 engine producing 542HP/770NM of power, a 0-100 time of just 4.6 seconds and has a top speed of 180MPH (290km/h), and if that wasn't enough there's talk of the fabled W12 making its way into the engine bay in the future as well! Bentley said that they had to make over 2,500 new parts to accomodate all these new changes and additions to the EWB, most of which were to make the rear-wheel steering work properly in the way it should.
[tie_slideshow]
[tie_slide]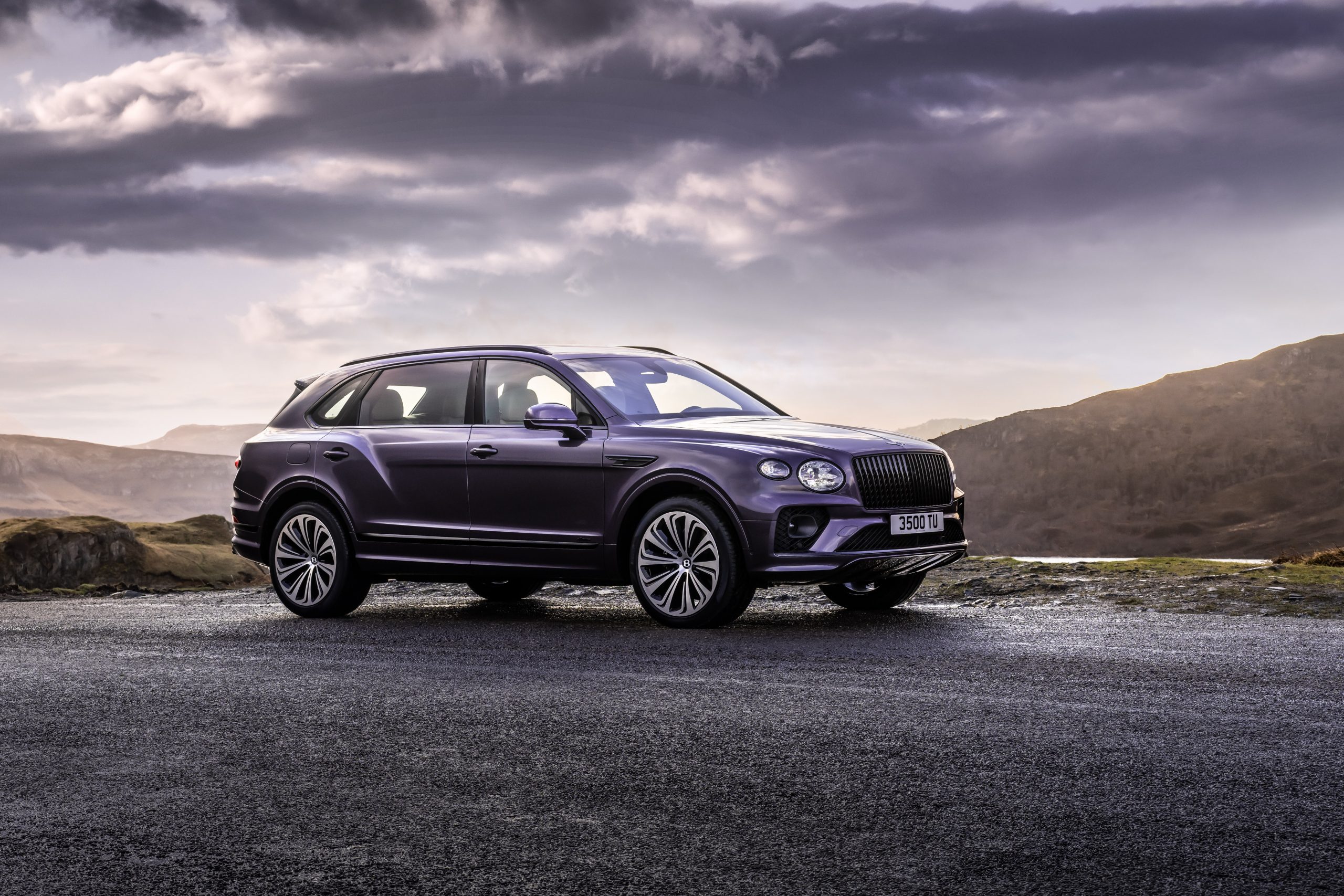 [/tie_slide]
[tie_slide]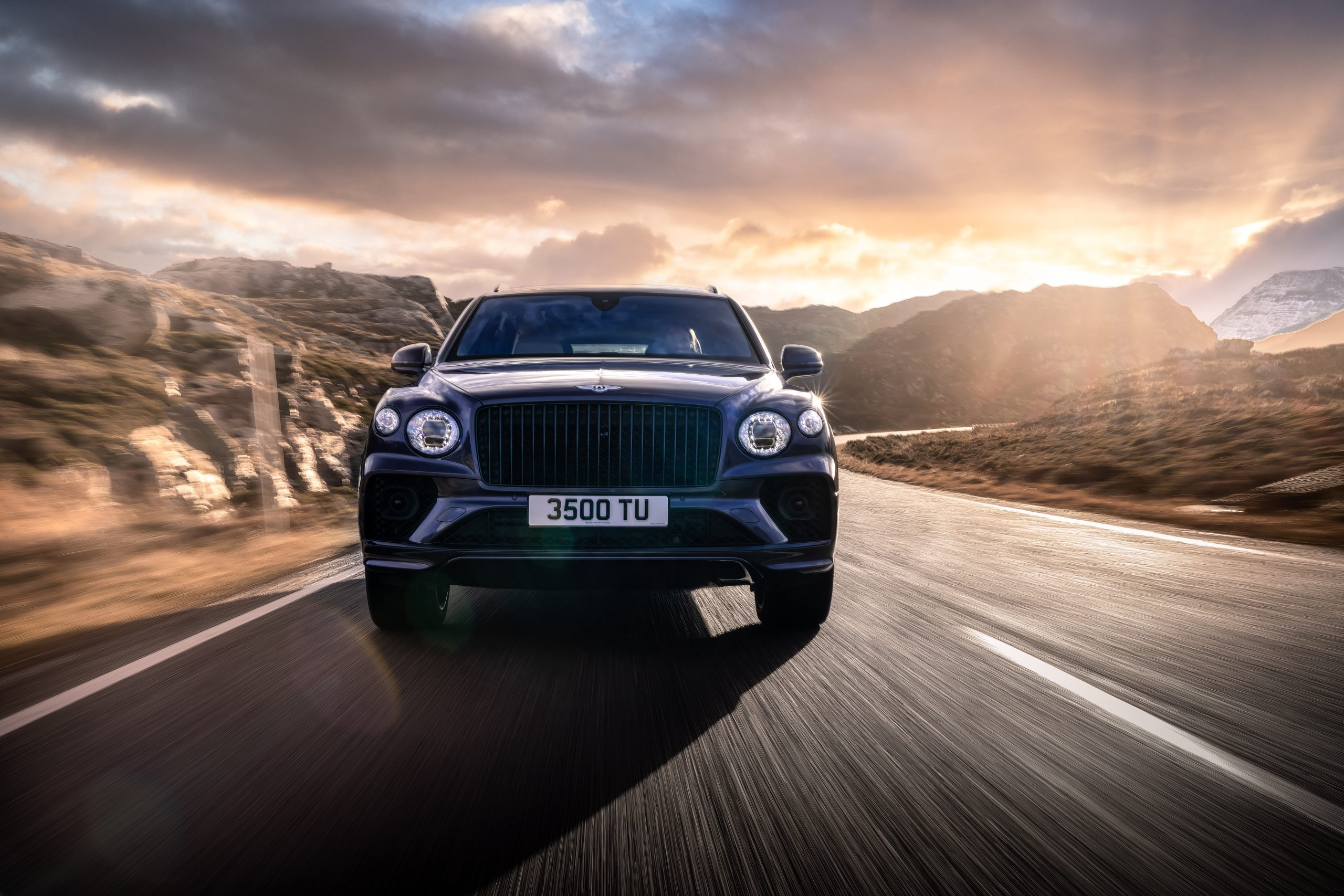 [/tie_slide]
[tie_slide]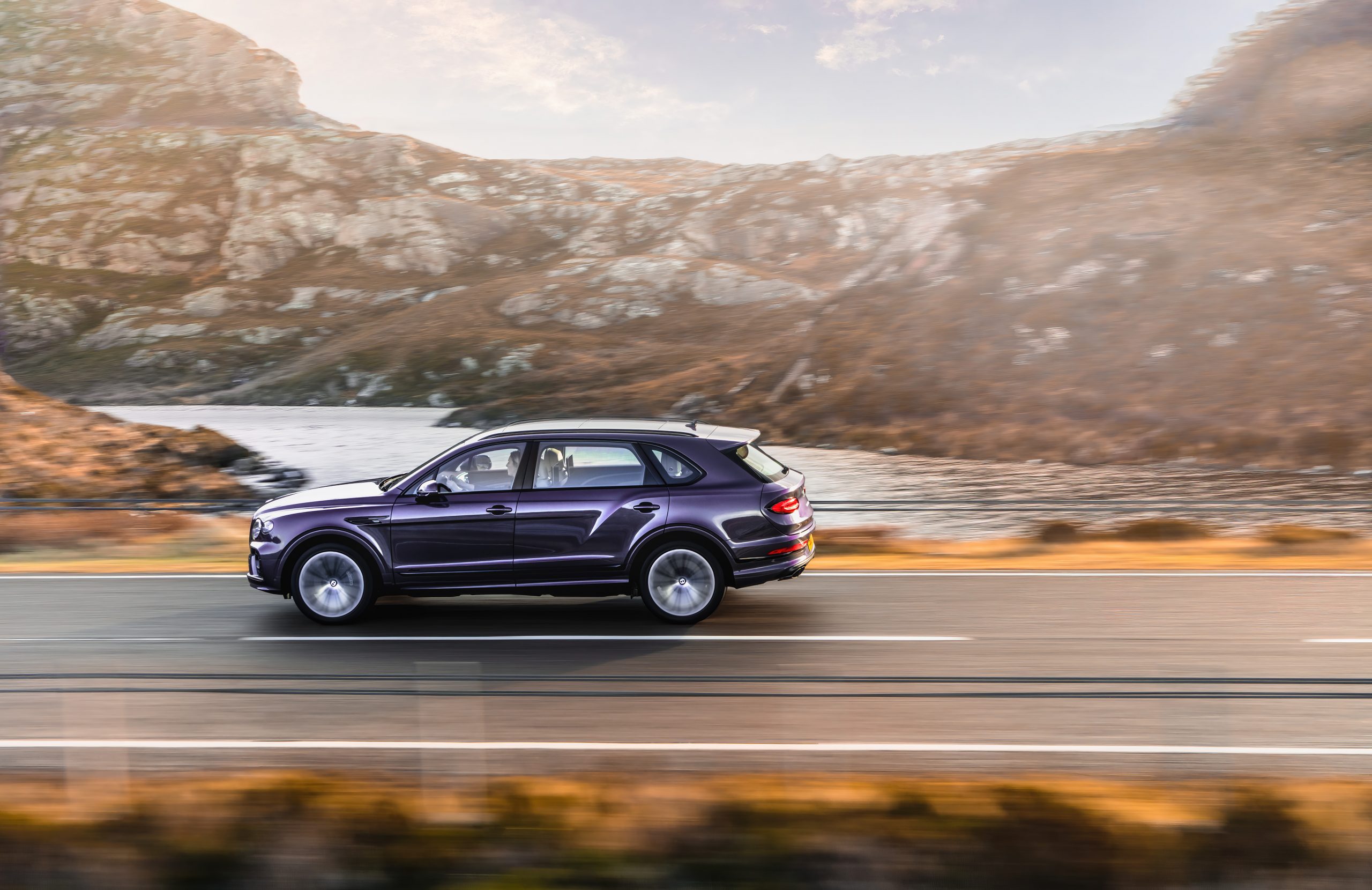 [/tie_slide]
[tie_slide]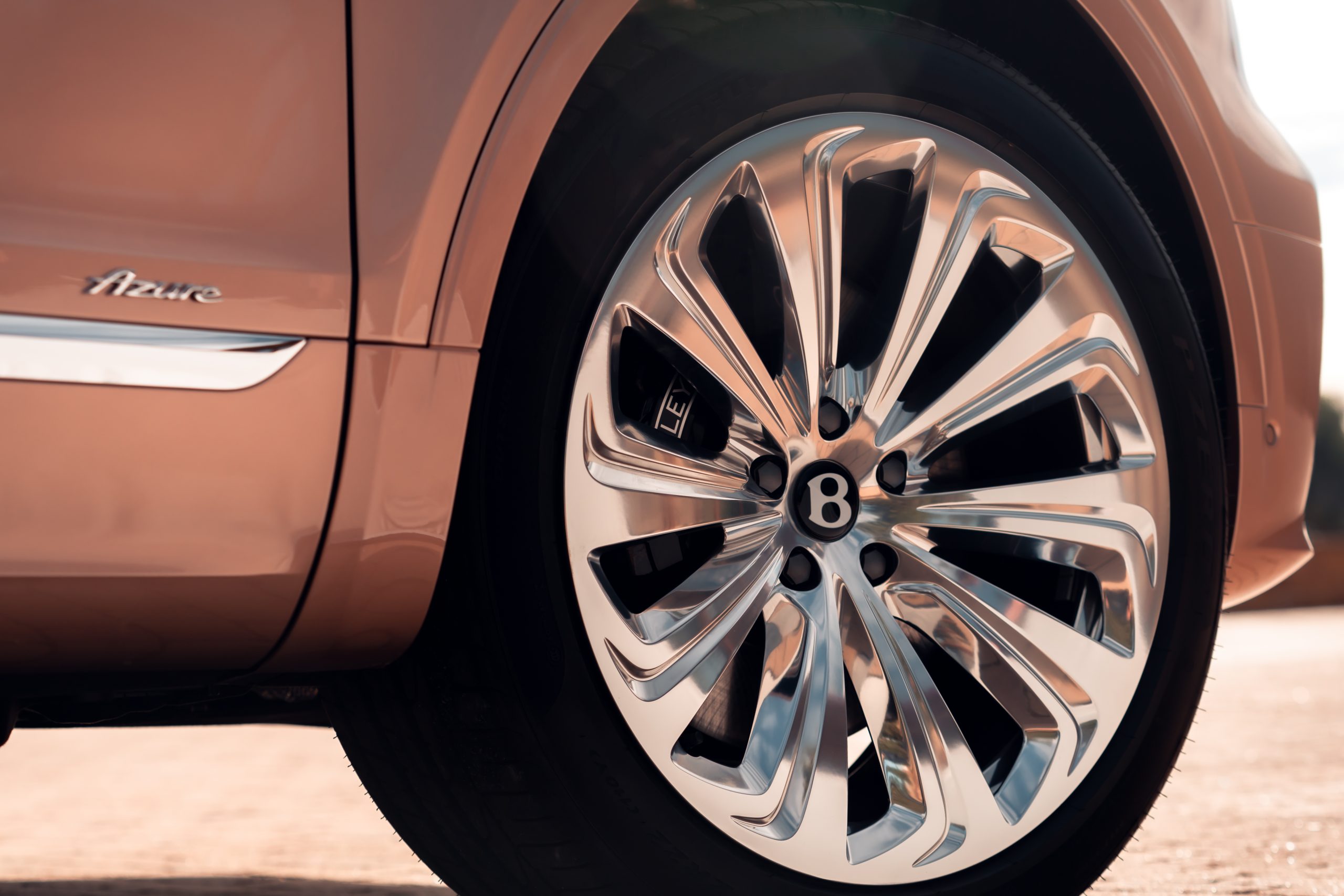 [/tie_slide]
[tie_slide]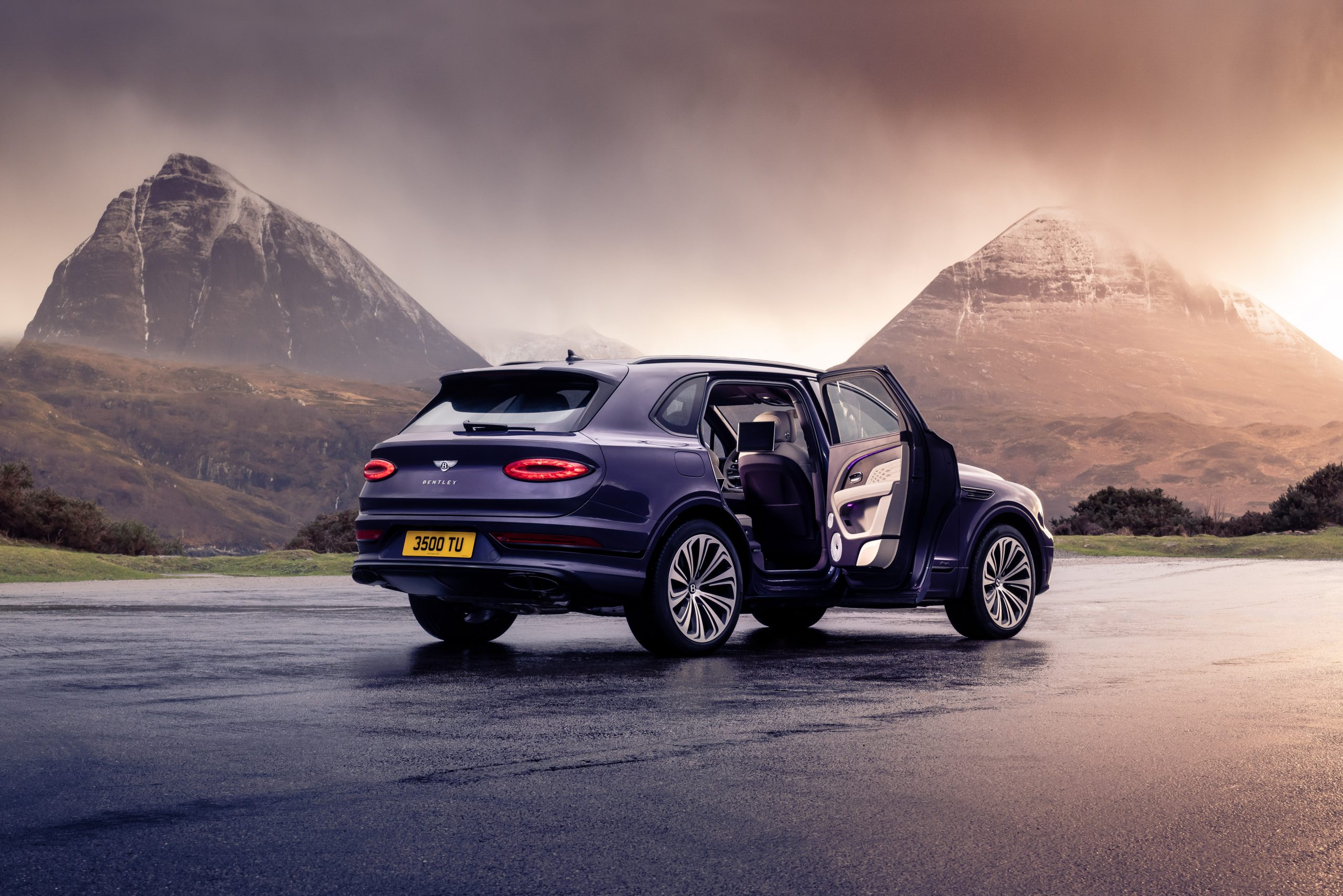 [/tie_slide]
[tie_slide]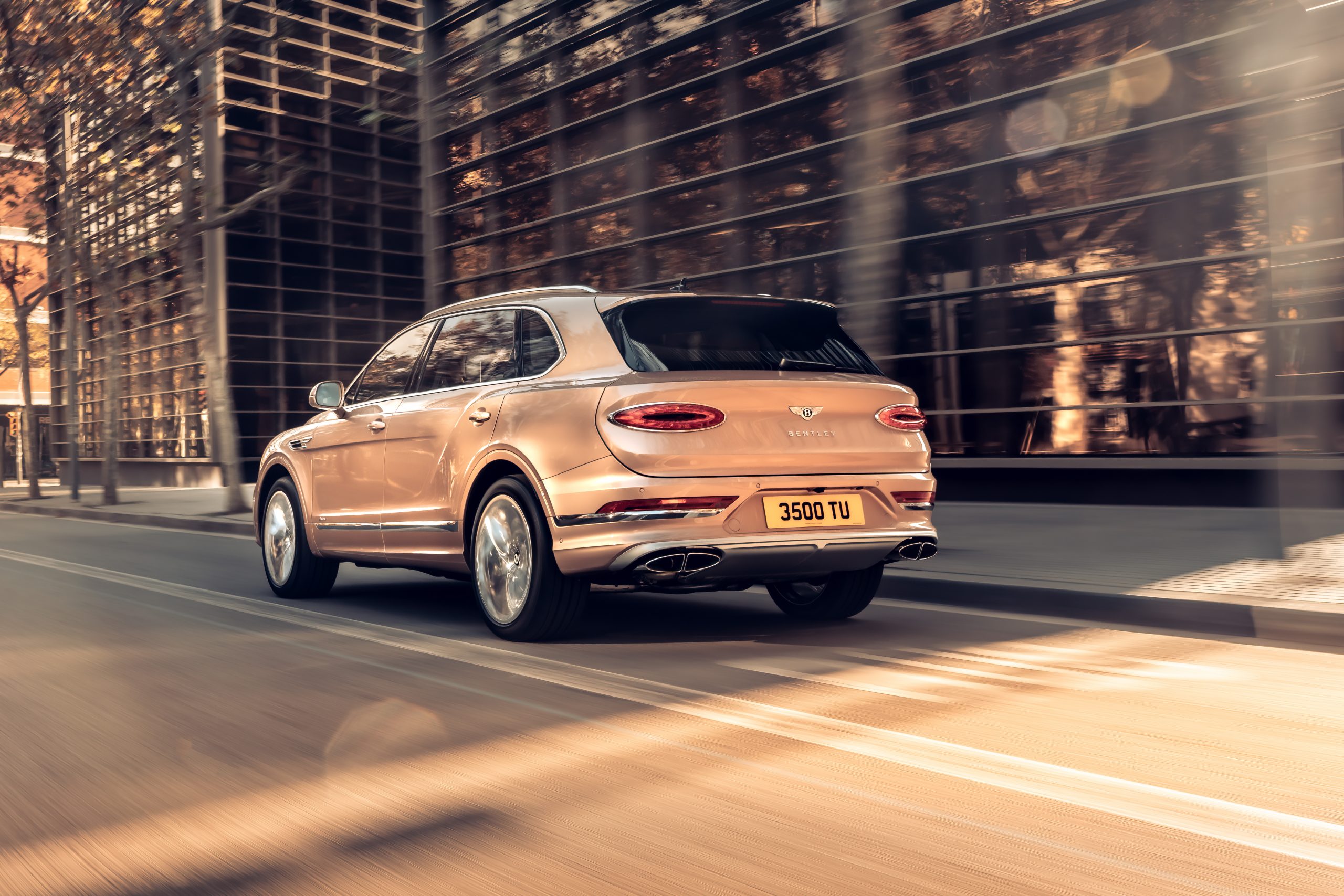 [/tie_slide]
[/tie_slideshow]
Deliveries are expected to begin in the fourth quarter of 2022, though an interesting stat is that Bentley expects 45% of existing Bentayga customers to fork up the additional bucks to upgrade to the EWB. With so many added luxury features, could we see the likes of Range Rover or possibly Rolls Royce launch something like a Cullinan EWB? Don't rule out the possibility of that happening in the future!