Electric
India's first organically powered EV charging station set up in Mumbai
The venue was inaugurated by Aditya Thackeray, and is an affordable means to charge one's electric vehicle.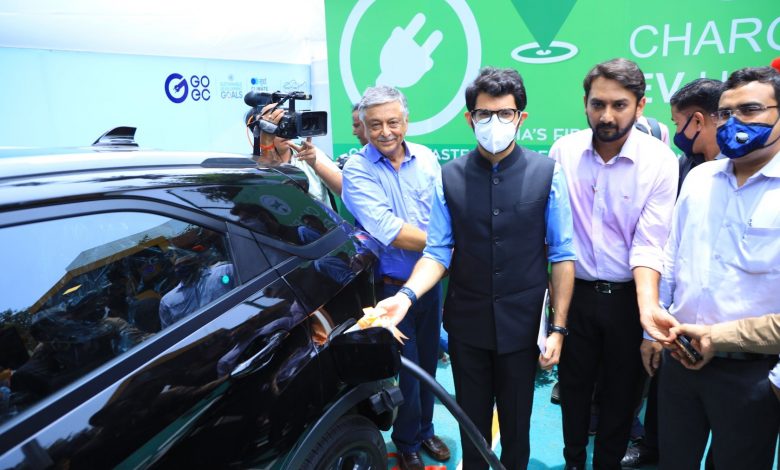 AeroCare and the Brihanmumbai Municipal Corporation (BMC) have joined forces to create an EV charging station which runs entirely on biogas and organic waste, a first for India. The station has been set up at Keshavrao Khandye Marg in Mahalaxmi in Mumbai and has the capability to generate 220 units of energy from household waste and bio-waste, converting it into usable energy which can be used for various purposes.
The charger was originally set up to help power streetlights and now has been re-profiled to allow for EV charging as well. The BMC says that the goal of this is to provide for sustainable EV charging at an affordable rate, and that more such sustainable charging stations will be set up in the city in the future. The fact that this received a grant from BIRAC (Department of Biotechnology) speaks volumes about the manner in which the government is promoting cleaner and more sustainable fuels as opposed to fossil fuels.
The process goes as follows: Wasted food is gathered and then processed into a slurry via crushing and shredding and then is sent over into a digester tank, from where it is purified and stored in a balloon. From there, the gas produced is converted into usable electricity via the use of a generator. Furthermore, RFID tags will be added to these stations in the future, allowing almost all to access the systems with ease.
Inaugurated India's first EV charging station powered by bio-gas at Keshavrao Khadye Marg today, which generates 220 units of energy from household waste. Along with powering street lights, this energy plant will now charge electric vehicles too. pic.twitter.com/S3YuXE2K9G

— Aaditya Thackeray (@AUThackeray) May 9, 2022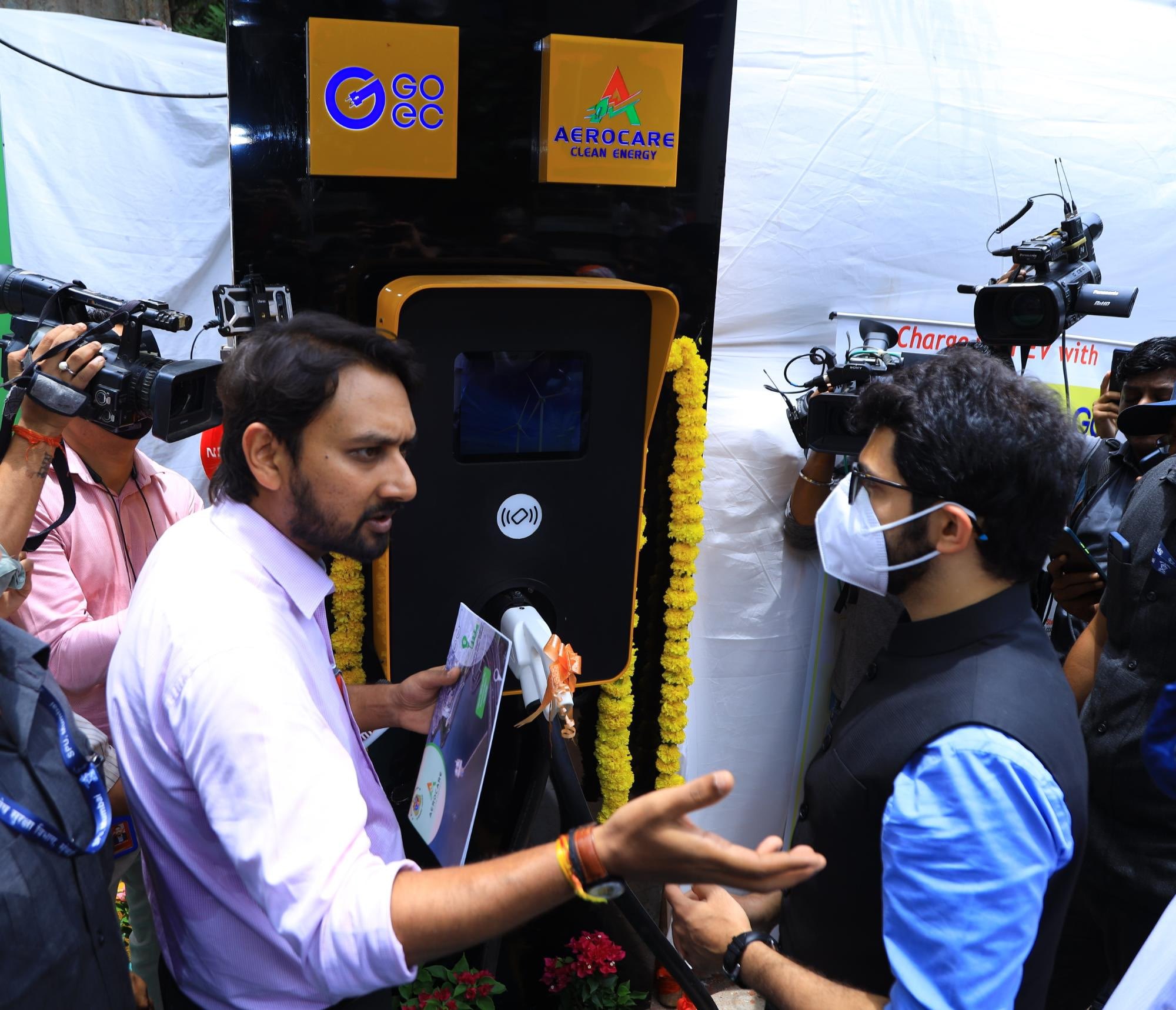 The system is expected to be put into force in many other places in the city in the future, and in the future around the country as well. This should certainly appease EV owners, and give them some peace of mind given how EVs are now being given a lot more importance by the government as well!