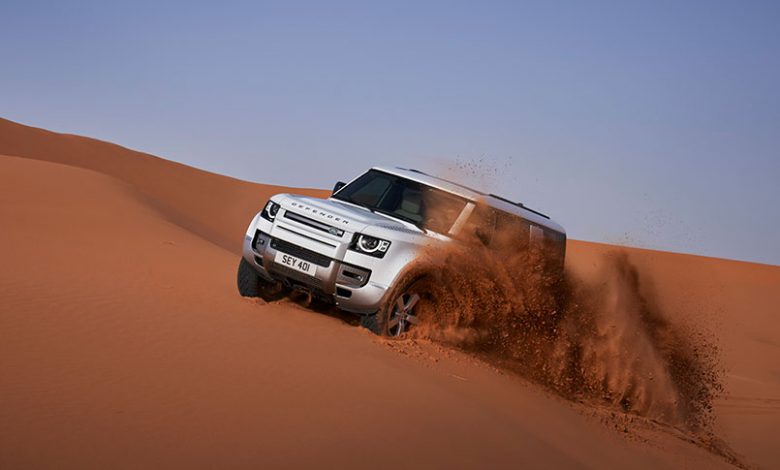 Land Rover have announced the reveal of the Defender 130, and have set aside the date of 31st May for the unveil. The 130 will be the top-of-the-line variant, and will be positioned above the 90 and 110, and will be an 8-seater with a 2-3-3 seating arrangement.
And that is about all Land Rover have officially revealed! We can however be certain that the body panels and engine specifications will remain the same as the normal variant, and that the most major change will be the extension of the wheelbase, and possibly a larger overhang at the rear to make for more boot space and better legroom for occupants in the 2nd and 3rd rows.
It will still come with 4X4 functionality, and will likely have some new tech on board. Considering that it will be placed above the Defender 90 and 110 based on hierarchy, it will likely be priced at a premium. Rivals will still be the BMW X7, Audi Q7, Mercedes-Benz GLS and more. All we can do right now is wait for the reveal at the end of the month for Land Rover to reveal more information on the same.