Formula 1
The Grand Prixview for the 2022 Spanish GP
Possible vehicle upgrades, drivers stepping up their game and the resumption of a fierce battle- Spain could well be exciting!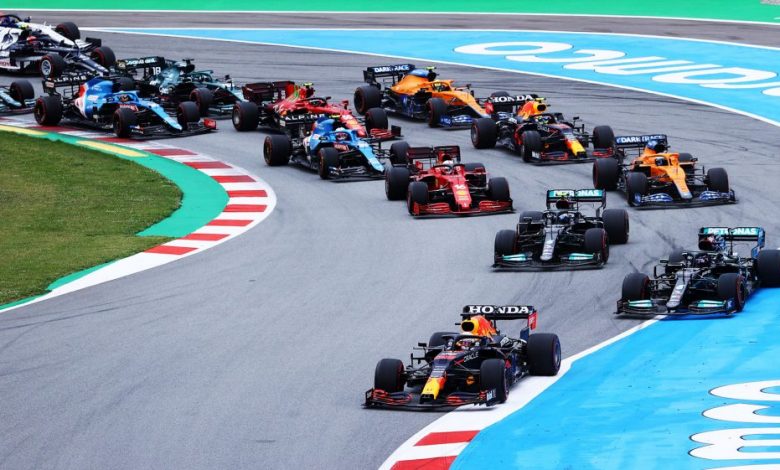 Ah, Spain. F1 fans dislike the Barcelona track for its predictable nature on race day, but since 1991 the circuit has been a permanent fixture on the F1 calendar. We have witnessed a few memorable moments though- Pastor Maldonado's only F1 win in 2012, Alonso's last win to date in 2013, Max Verstappen's debut win in 2016, something which gave Toto Wolff many nightmares, and a lot more- Barcelona has been the venue for many enjoyable moments over the years! With that, here are some storylines to keep an eye out for during this year's running of the Spanish GP.
Charles vs Max (again!)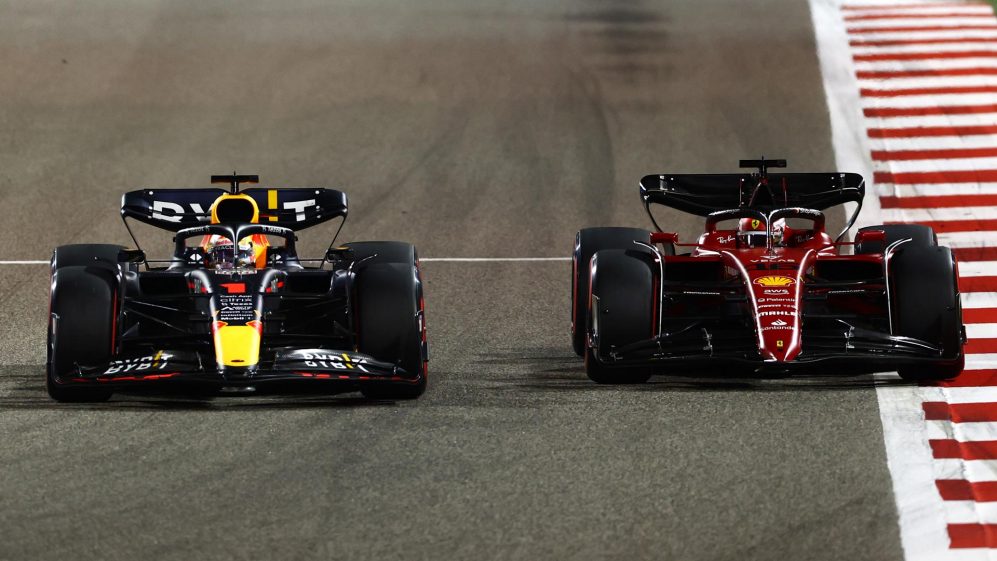 Well, at this point to say that the Max vs Charles battle will resume at every race is almost tradition, though the basic fact of the matter is that the battle is too gripping to be left aside! Max has won every race he's finished, while Charles has always been there or thereabouts in every race sans Imola.
Both have given us some fantastic battles, the best of which were at the opening round in Bahrain and then the second round at Saudi. 5 races in, just 19 points separate the two, and with the battle intensifying the two seem to be almost inseperable at this point.
Both also lead their teams' charge up the field- with the gap between Ferrari and Red Bull being just 6 points! Both Max and Charles have known one another for years now, and will likely know each other's strong and weak points very well. The Barcelona track could suit either the Ferrari or Red Bull car, and based on previous event's qualifying sessions it's quite certain that the battle for pole and during the race could be an interesting one.
Sainz's resurgence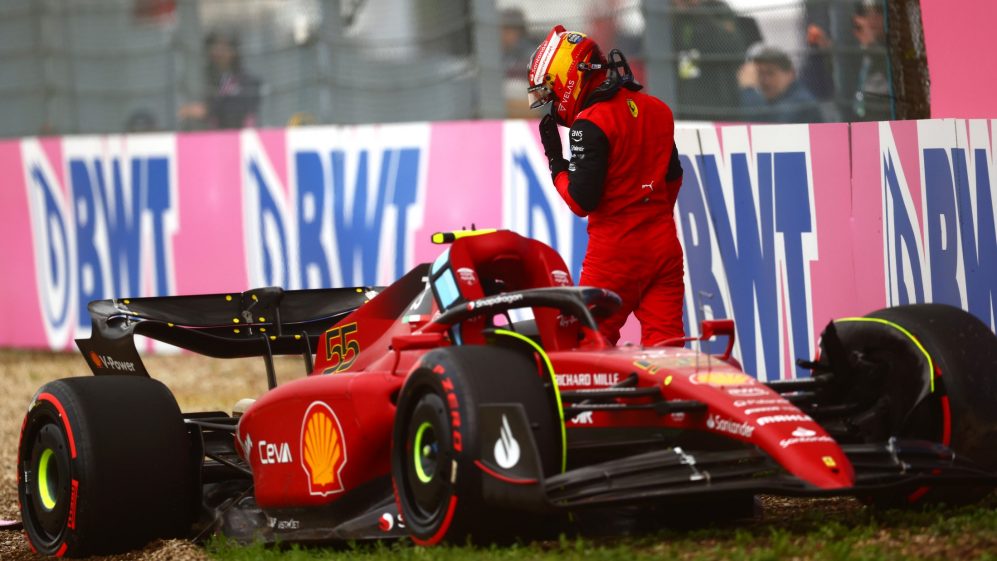 Carlos Sainz hasn't had the best of starts to the 2022 season. After beating the rest of the midfield and finishing 5th in the championship in 2021, he has had just 3 finishes out of 5 races and has had 2 retirements (excluding Sprint). With him a distant 5th in the drivers' standings and with just over half the points of teammate Leclerc, it's safe to say then that he's not had the most ideal start to the season.
It could all however change at Spain. Barcelona has always been one of Carlos' strongest tracks, and he has scored a point here every year he's raced, which means that he's scored points all throughout from 2015-2021, and considering how it is his home track he'll be desperate to get a good result here.
The season has started slowly for the Spaniard, but he's getting back to being in full swing. Miami was an indication of this- he defended very valiantly and held off a charge from Perez who was on faster, fresher tyres. Sainz needs to step up his game soon enough to bring Ferrari back into play in the Constrcutors' championship, and Barcelona is a great venue for him to show Ferrari what he can truly do.
Possible vehicle upgrades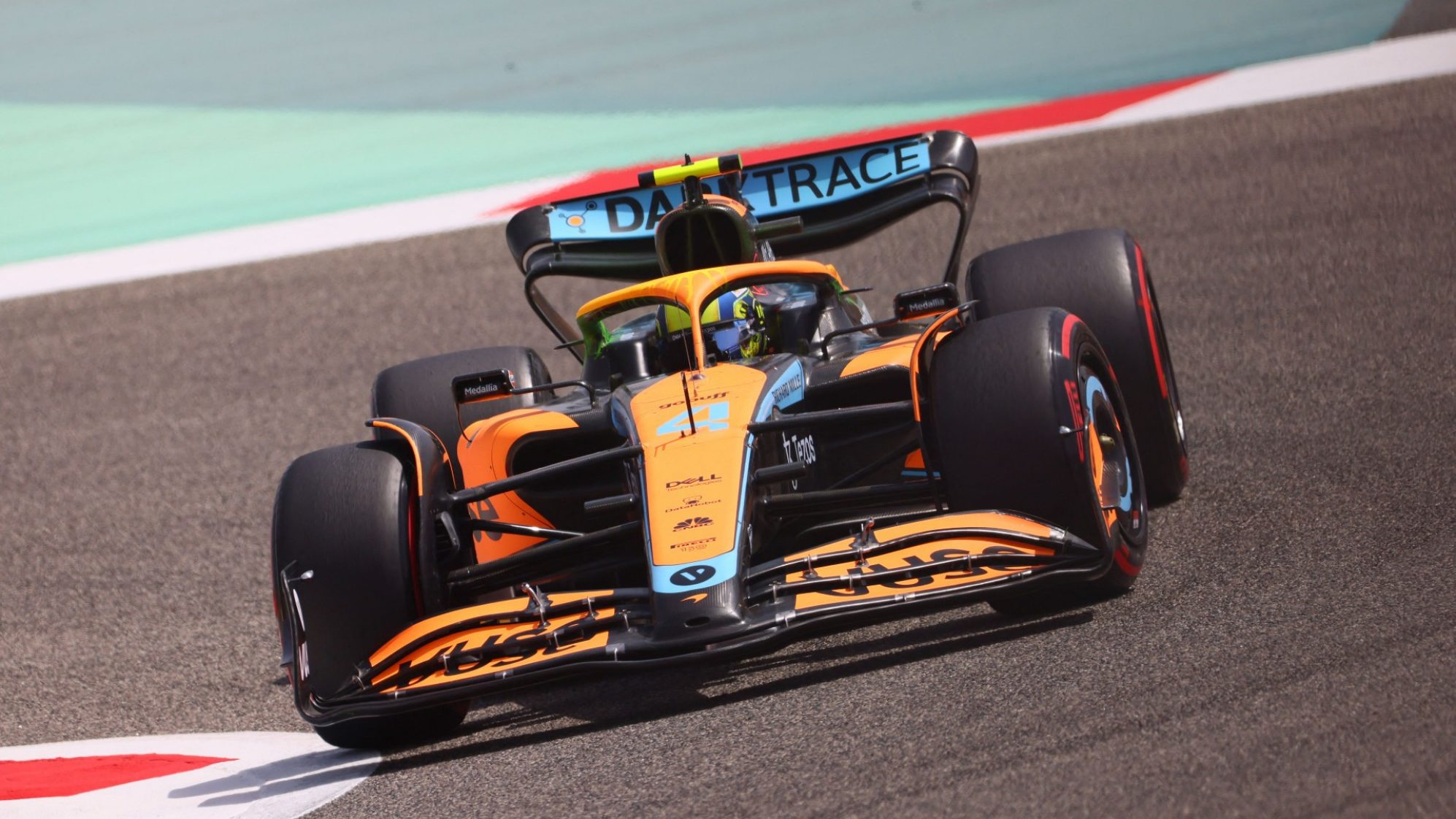 Barcelona is a venue used for official F1 testing, and hence the teams already tend to have data of the circuit available prior to the event itself. With the completion of every race, certain teams brought upgrades to their cars and reduced their deficit to the leaders, while others developed to stay competitive.
Reigning champions Mercedes are set to bring some crucial chassis upgrades to Barcelona, though the main discussion point remains to be the battle between Ferrari and Red Bull. Red Bull have steadily brought upgrades to their car over the races while Ferrari's has stayed the exact same that it was in Bahrain, which is a cause for concern as per Ferrari team boss Mattia Binotto.
Red Bull's design chief Dan Fallows left the team to go to Aston Martin earlier this year, and a fledgling Aston Martin team now has "certain" cues which make it look very similar to the Red Bull car. Hmm… looks like Seb Vettel will now once again get the opportunity to drive a Red Bull before he retires from F1!
With 2022 being the first year F1 has a cost cut, the number of upgrades teams can bring to races might end up being limited, as the threshold of $145 million cannot be breached by any team. Despite this, Ferrari's competitiveness has dropped in comparison to Red Bull, though they're not far back. The vehicle development game is a very fierce one fought between teams- and it will be very interesting to follow the path the teams choose in terms of development, and track the progress of the teams' upgrades over the season.
Tyre strategies during the race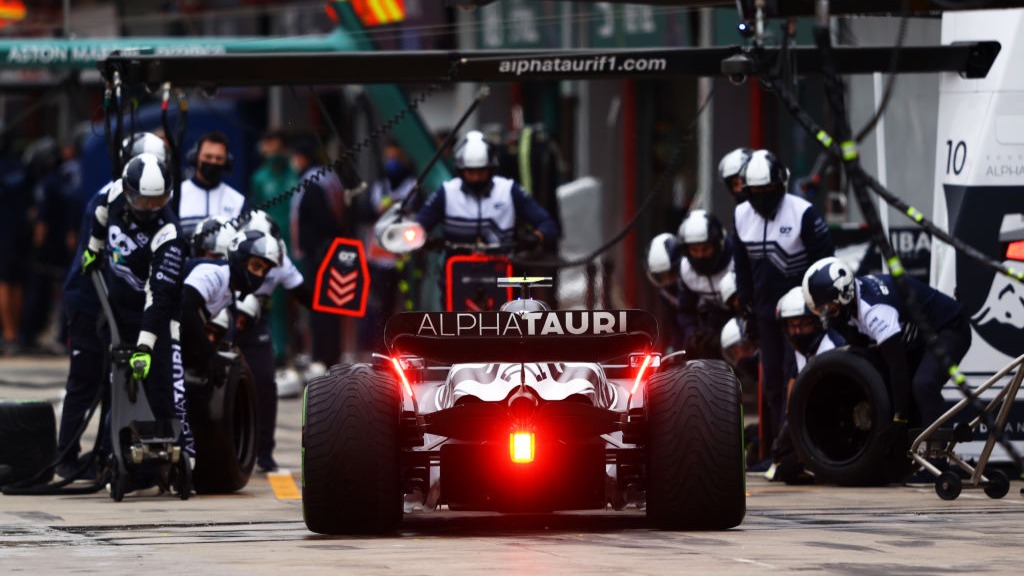 The Spanish GP is one which is highly strategy-dependent. Last year's running was the best example of this- Max Verstappen led 60 out of the 66 laps, but it was Lewis who chose to bite the bullet and commit to a 2-stop strategy while Max committed to a one-stopper, and the situation as a whole was just a clear as day repeat of the strategic fumble that Red Bull had made in Hungary 2019!
With these new 2022 cars and tyres though, this could change. The decision to not pit a second time in a race might well be one of the more important strategic calls that drivers make. 3 of this year's 5 races have seen the winning driver make just one pitstop enroute to the podium, while only Bahrain and Imola saw the winning driver make multiple pitstops.
Spain has often seen strategy win out over all else- we saw strategy play a key role in 2016 and 2017 as well. The race has been absolutely dominated for the past 5 years by Lewis Hamilton and Mercedes, and it seems likely that we could see a change in the top brass this time around.
In Conclusion
Barcelona as a track is quite alright, but due to its nature as being used often in testing the races tend to be very predictable. Weather won't play a role either- raceday is supposed to be clear and sunny, which has been the perfect condition for a follow the leader home sort of race in years gone by, especially at Barcelona! It is the home race for two Spanish drivers in the form of Alonso and Sainz, so we can expect them to push it to the limit a bit more this weekend.
Also something of note- current F2 driver Juri Vips and former F2 and reigning Formula E champion Nyck De Vries will take over driving duties during FP1, driving Sergio Perez's RB18 and Alex Albon's FW44 respectively. Young talent is being given the opportunity to test themselves by diving straight into the deep end, and both are part of the Red Bull and Mercedes junior teams respectively.
Spain does have the capability to give us some entertainment- in the recent decade itself 2010, 2012, 2016 and 2017 races were entertaining to watch. Let's just cross our fingers for a good race, all while saying "¡danos una buena carrera, Barcelona!"