Formula 1
Mercedes resurgence, Red Bull 1-2 and faltering Ferraris – 2022 Spanish Grand Prix Race Report
Max Verstappen continued his streak of winning at every race he finishes this year as team orders saw Checo Perez finishing P2.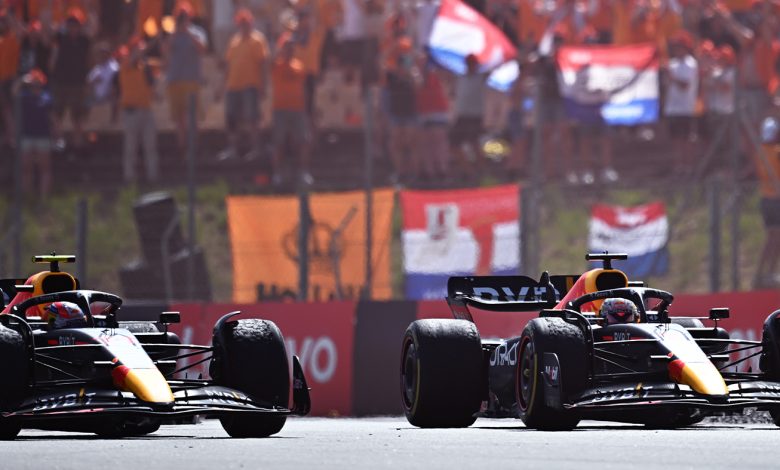 To win a Formula One race is a big deal in itself, but to do so while battling car issues is a whole other story- though that's exactly what Max Verstappen achieved at the Spanish Grand Prix. A malfunctioning DRS and a trip through the gravel lost him crucical time and gave him a lot to worry about, but the Dutchman ended the day victorious and on top of the rest of the field, taking top points in the process and moving into the lead of the championship for the first time in 2022. But, it wasn't as straight as it seems. Bad luck and good luck both played their part for the dutchman which saw him eventually take the victory. Is it possible to say that he's happy with how today's gone? I sure think it is!
His teammate Sergio "Checo" Perez finished in P2, though there's no doubt he could've been the one standing on the top step today. Talking of people who could've taken P1, Hamilton's pace was consistently so quick that a normal start for him would've seen a different result. Coming back to Checo, he even came on the radio at one point during the race asking the team to ask Max to let him by as he believed he could have been faster.
And sure he seemed to be faster. He wouldn't have wasted as much time behind Russell because his DRS was working and overall he was faster. It's a shame we're seeing team orders at the sixth race of the season from RedBull which really gives you an idea of Max's position at RedBull. RedBull Racing want a championship title with Max written on it. Max Verstappen's anger management also came into play in this race as his failure to stay calm meant he was stuck behind George Russell for several laps as Leclerc kept gaining lead. In fact, at one point his DRS was working but he kept opening and closing it due to pressing the button "for 50 times." As hilarious as it was, it felt like his ability to cope with a sudden downward facing situation is still not to a champion's level. But, he's 24 and I remember what I used to be at that age.
George Russell was a driver to watch in this race. The Englishman fending off much faster drivers valiantly the whole race and driving well to end up finishing P3 at the drop of the flag was incredible. George showed potential that makes it easy for Mercedes to pass the torch from Lewis to him as and when Lewis decided to leave the sport. Not only is he consistent, calculative and a high IQ racer, he is a high octane racer as well who did not concede to Max's aggressive racing style like everyone else does and it gave him and Max both a much more adventurous race. Definitely adds to the entertainment value of the sport as well.
A driver who will be rueing this lost opportunity will be Carlos Sainz Jr. The Ferrari driver did not have a good start, having the anti-stall kick in and then later on he spun thanks to a strong gust of wind on Lap 7 just after ending Sector 1, from where it became a recovery job for him. Max also spun out at the same place. The only two drivers who spun in  the entire race. A decent fightback saw him get P4, though he was over 45 seconds behind race winner Max Verstappen.
Lewis Hamilton's race was a rollercoaster- a Lap 1 contact with Magnussen gave him a puncture and sent him to the back of the field… that too almost 30 seconds adrift from the last one! It was as he said, "No man's land." The race seemed to be over for him, with him even telling the team over the radio that they should consider retiring and saving the engine. It's a good thing they didn't do so, as Lewis made what can only be described as Interlagos 2021. An incredible comeback drive, fighting his way back through the pack and even being the fastest driver on track, at times even faster than race winner Verstappen. Hence, to say that P5 might not do him justice after his performance is an understatement! Now you know why Lewis' normal start to this race could've seen him battle it out for P1, especially owing to the DRS issue in Verstappen's car.
Valtteri Bottas was one of the few drivers to choose a 2-stop strategy, and in the end he was just driving a race of his own. The Alfa driver especially towards the end of the race was really struggling with tyres, and dropped back massively as a result of having to save his tyres, though he did drive a good race in the end. Behind him, Ocon had a good drive to go from P12 to P7 at the flag, and gain some good points in the process. He is now sitting on 30 championship points, while teammate Alonso is sitting on just 4!
Lando Norris had an uneventful race- he was pretty much invisible on the TV screens apart from a time when he made a DRS-assisted overtake on teammate Ricciardo and when he was passed by Sainz post their second pitstops. Still, he raked in 8 points and was the last driver to not be lapped in the race. A driver whose race majorly went under the radar is Fernando Alonso- he started last after changing his engine post qualifying, though in the race he rapidly made up places and speedily made his way up into the points-paying positions. With 9th, he doubled his points tally scored during the year, and had a decent home race result despite nearly everything being stacked against him.
Yuki Tsunoda scored a solitary point with P10, though he was pretty much invisible the entire race as well. His 3-stop strategy paid off in the end, as it helped him secure P10 while those behind were charging up the field fast. Behind him, Seb Vettel finished P11 after starting P16, making the most out of the 2-stop strategy in the end though he would've certainly liked to have finished a position higher. Daniel Ricciardo slumped from a P9 qualifying to P12 at the flag, a disappointing result for the Australian.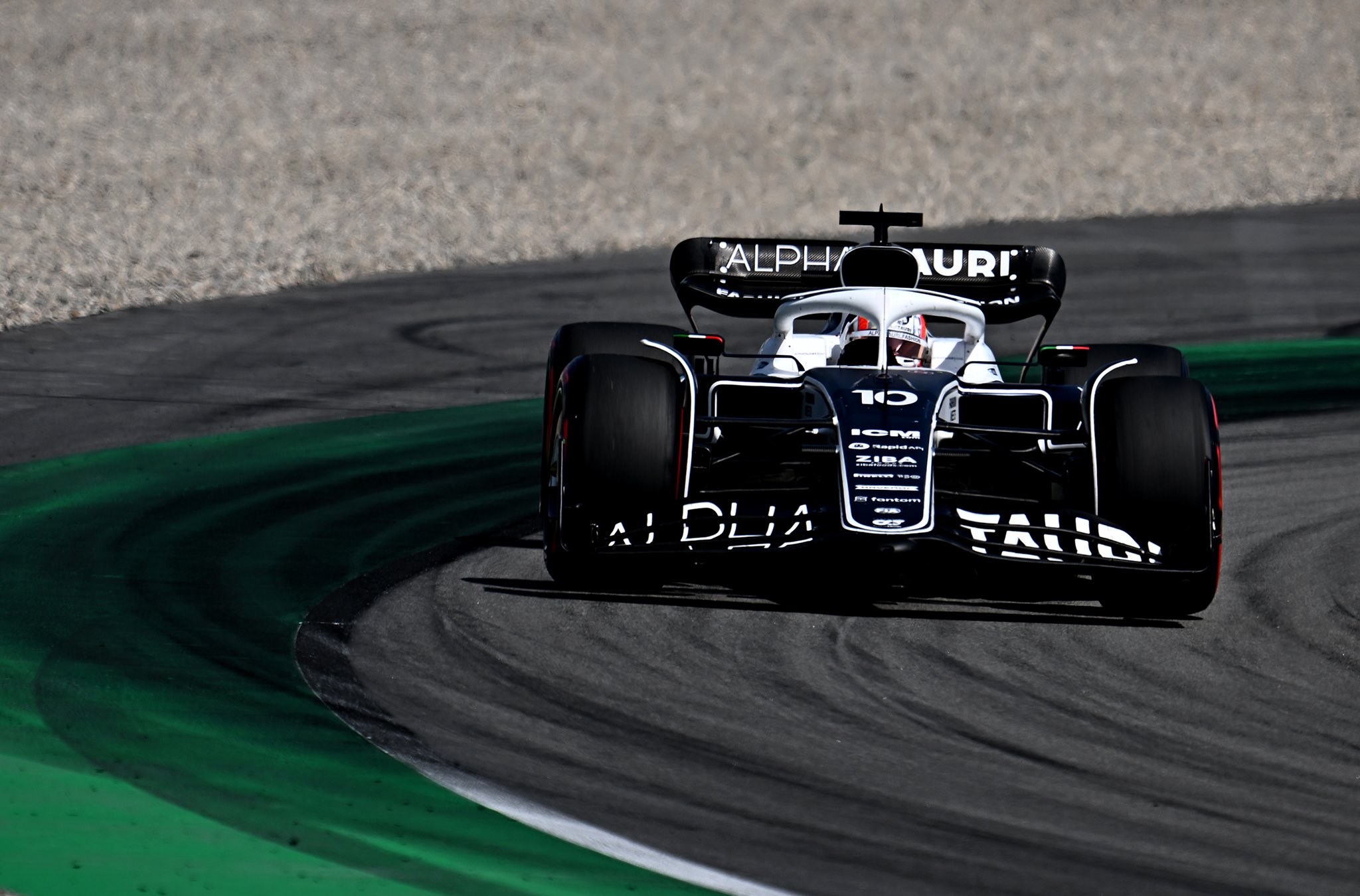 Pierre Gasly finished an unlucky P13, and to add to his problems he made unnecessary contact with Lance Stroll as well in an attempt to defend his position. For Mick Schumacher it was a race to forget- following up from his first-ever Q3 appearance, he slumped down the order after making a good start, and his 2-stop strategy failed to pay off. The aforementioned contact certainly ruined Lance Stroll's race, and he finished a distant P15 at the drop of the flag.
Nicholas Latifi had a lot more pace as compared to teammate Albon the entire race, though he still finished P16. A driver whose race was ruined pretty fast was Kevin Magnussen, who made contact while attempting a move on Lewis Hamilton on Lap 1, and then a 2-stop strategy saw him end the race on the hard tyres and struggle to make up any ground whatsoever. The worst race however was Alex Albon's, the Thai driver making a grand total of 4 pitstops, getting a 5-second penalty for track extending and eventually finishing dead last- certainly a shame after his points finish in Miami last time out. All 3 of these drivers finished two laps down on the leader, the only cars to have this misfortune.
Guanyu Zhou had his second consecutive mechanical retirement, and somewhat discreetly retired from the session to cap off an unfortunate weekend. However, no one's weekend was as unfortunate as Charles Leclerc's- the Monegasque driver was comfortably leading the race by over 10 seconds to the driver in P2, and looked set to be driving home victorious at the end of the 66th lap. However, the ghosts of Bahrain 2019 came back to haunt him for making a joke at the season-opening Bahrain GP, as his engine failed mid-race and stripped him of what was looking to end up being a certain and dominant victory. What's more, the engine in his car was apparently the second unit out of the 3 allocated for the year and it was an upgraded unit as well, which will give Ferrari a lot to be concerned about!
[toggle title="Race results- Spain 2022″ state="close"]
POS
DRIVER
CAR
LAPS
TIME/RETIRED
PTS
1
1
 
RED BULL RACING RBPT
66
1:37:20.475
25
2
11
 
RED BULL RACING RBPT
66
+13.072

s

19
3
63
 
MERCEDES
66
+32.927

s

15
4
55
 
FERRARI
66
+45.208

s

12
5
44
 
MERCEDES
66
+54.534

s

10
6
77
 
ALFA ROMEO FERRARI
66
+59.976

s

8
7
31
 
ALPINE RENAULT
66
+75.397

s

6
8
4
 
MCLAREN MERCEDES
66
+83.235

s

4
9
14
 
ALPINE RENAULT
65
+1

 lap

2
10
22
 
ALPHATAURI RBPT
65
+1

 lap

1
11
5
 
ASTON MARTIN ARAMCO MERCEDES
65
+1

 lap

0
12
3
 
MCLAREN MERCEDES
65
+1

 lap

0
13
10
 
ALPHATAURI RBPT
65
+1

 lap

0
14
47
 
HAAS FERRARI
65
+1

 lap

0
15
18
 
ASTON MARTIN ARAMCO MERCEDES
65
+1

 lap

0
16
6
 
WILLIAMS MERCEDES
64
+2

 laps

0
17
20
 
HAAS FERRARI
64
+2

 laps

0
18
23
 
WILLIAMS MERCEDES
64
+2

 laps

0
NC
24
 
ALFA ROMEO FERRARI
28
DNF
0
NC
16
 
FERRARI
27
DNF
0
Note – Perez scored an additional point for setting the fastest lap of the race. Albon received a five-second time penalty for exceeding track limits.
[/toggle]
Here are a few drivers who would've wanted their race to go better:
Lewis Hamilton: Just like Miami, including a points-scoring driver might seem odd, but the fact of the matter is that despite his major setback, he was at times the fastest person on track, and in an ideal scenario he might've been fighting Verstappen or at least Perez for a possible podium or win. His drive was quite reminiscent of Leclerc's drive at Styria last year- recovering well from Lap 1 contact, but in the end rueing the lost opportunity.
Carlos Sainz Jr: Ever since his contract extension has been announced, Sainz has become slightly erractic with his driving, and this race was the best instance of that. An uncharacteristic spin saw him lose valuable time and get stuck in traffic he shouldn't have been stuck in. He did recover to P4, but with how teammate Leclerc was outpacing the field he should've really been fighting for nothing less than a podium, which he wasn't able to do the whole race.
Charles Leclerc: Of course, we cannot not include Leclerc in this list. The Monegasque did everything right the entire time he was in the race, though what he failed to do was catch a stroke of luck prior to the race. His first mechanical retirement of the season was also his first retirement of the season, and now he sits in second place in the standings, 6 points behind rival Verstappen. This retirement was a blow to his championship he did not need!
Kevin Magnussen: Lastly, the Danish driver had a disaster of a race, finishing a very lowly P17 and never really recovering from the Lap 1 collision. Though his radio message made it pretty clear who he thought was to blame for the incident, though he did somewhat turn into Lewis and with understeer expected on Lap 1 with a heavily-fuelled car, the blame cannot solely rest on Lewis.