Formula 1
Post-race analysis and driver ratings for the 2022 Spanish GP
Spain was a pleasantly exciting race as compared to what was expected from the event. Here's our post-race analysis from Circuit De Barcelona-Catalunya.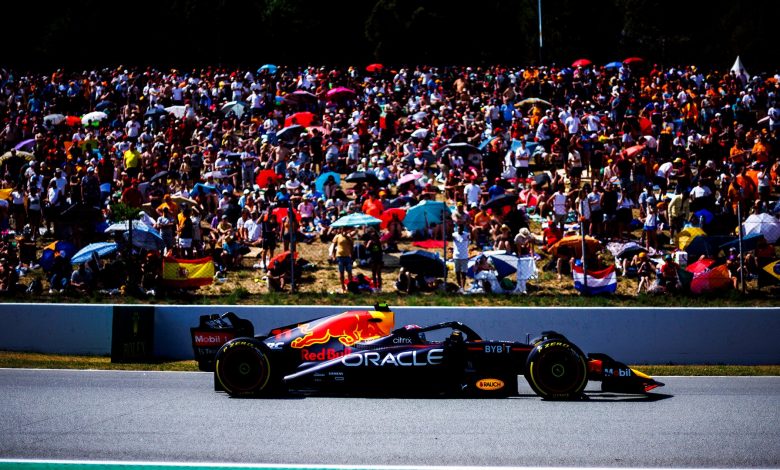 The venue of Circuit De Barcelona Catalunya isn't exactly known for providing us F1 fans with exciting racing, however, the 2022 iteration was very different in the fact that the race was quite exciting in its own accord! Crashes, mistakes and changes in fortune for drivers saw the race become quite an exciting one. Without any further ado, here's the story of the 2022 Spanish GP.
The Race start and initial few laps
Just prior to the race, Fernando Alonso decided to take on a new engine, and started from last place. It was a decision which was seemingly a no-brainer, as it is better to start 20th with a fresh new engine as opposed to starting 17th with an old engine!
At the start, Leclerc had a poor launch but a decent getaway, while it was somewhat vice versa for Verstappen who started from P2. Sainz had anti-stall kick in and slumped from P3 to P5, having to cede position to Perez and Russell, and just barely holding onto P5 after some decent defending from Hamilton.
[tie_slideshow]
[tie_slide]
[/tie_slide]
[tie_slide]
[/tie_slide]
[/tie_slideshow]
Speaking of whom, Hamilton made contact going around Turn 4, colliding with Magnussen after getting some understeer which gave him a puncture in the process and also sent the Haas driver going through the gravel. Both had to pit for repairs. Hamilton even came on the radio to tell the team that it would be wise to save mileage by not running the engine for the entire race distance.
[tie_slideshow]
[tie_slide]
[/tie_slide]
[tie_slide]
[/tie_slide][/tie_slideshow]
Mick Schumacher had a good start, but fell back quickly after Lap 1. Alonso meanwhile within just a handful of laps was making up some incredible progress, though the attention quickly switched to the Ferrari of Sainz who had made a trip through the gravel and spun in the process. A strong tail wind sent the Spaniard off into the gravel, and relegated him to being stuck between the AlphaTauri cars.
[tie_slideshow]
[tie_slide]
[/tie_slide]
[tie_slide]
[/tie_slide]
[tie_slide]
[/tie_slide]
[tie_slide]
[/tie_slide]
[/tie_slideshow]
Max also soon after was in the gravel at that very turn, though he lost just 2 places- one to Russell and the other to teammate Perez. Red Bull of course weren't going to let their star driver be stuck behind their number two, and ordered Perez to move aside to let Max by and then told the Dutchman to get on with it and overtake second-placed Russell.
[tie_slideshow]
[tie_slide]
[/tie_slide]
[tie_slide]
[/tie_slide]
[/tie_slideshow]
The Pitstop Phase and change for the lead
The pitstop phase began with most of the midfield opting to stop first, and then they were followed in one lap later by Max and George. After the pitstop, Max found a new rival he had to contend with- the DRS button on his steering wheel! Lap after lap, Max battled with this newfound car issue while also hunting down and attempting to make his way past Russell.
A few laps later, Perez pitted and emerged some 10 seconds behind this battling duo. Leader Leclerc pitted and emerged still in the lead, and that's when things got spicy between Max and George. Both were battling supremely hard, and Max at one point even made a bold move down the inside, though eventually had to cede after a very close battle on-track.
[tie_slideshow]
[tie_slide]
[/tie_slide]
[tie_slide]
[/tie_slide]
[tie_slide]
[/tie_slide]
[/tie_slideshow]
While the duo were tussling, Perez caught up and told the team to get on the radio to Max and let him pass so that he could have a shot at Russell with his fresh tyres. The team told him to hold station, something which upset the Mexican very much! However, a few moments later he had news that he was receiving a free position- but not because of Max or George, but instead thanks to race leader Leclerc!
The Ferrari driver was in complete control of the race up until Lap 27 when he slowed down massively, and pitted! It then surfaced that he had an engine issue, which forced him to retire, and took away from him and Ferrari what was sure to be a dominant win. At this time, Gasly and Stroll also made contact, sending the Canadian spinning down the order.
[tie_slideshow]
[tie_slide]
[/tie_slide]
[tie_slide]
[/tie_slide]
[tie_slide]
[/tie_slide]
[tie_slide]
[/tie_slide]
[/tie_slideshow]
All this moved Russell into the lead, however Max was getting tired at this point and decided to pit for softs, which gave Russell and Mercedes a headache. This headache intensified more once Perez passed him with DRS that actually worked properly, placing him in P2 which would become net P3 once he pitted. Zhou also retired around this point, a disappointing end to the race for him.
Crucial strategy calls for drivers up and down the field
Sergio quickly disposed of George once Max pitted and hence got out of his way, with a clean DRS-assisted move seeing him take the lead. Out from his pitstop, Max made a great move on Bottas for P4, the Finn not making life too hard for the Red Bull driver. He set off chasing after Russell and Perez, but just a few laps later George pitted, and this elevated Max into P2. Checo also pitted a lap later, coming out comfortably ahead of Russell. Both pitted for mediums and intended on ending their race on said tyre.
[tie_slideshow]
[tie_slide]
[/tie_slide]
[tie_slide]
[/tie_slide]
[tie_slide]
[/tie_slide]
[/tie_slideshow]
A few laps later Max also pitted for the medium tyres, and emerged clear of Russell but behind Perez. The team soon came on the radio to inform Checo to not impede and get in Max's way, a call which the Mexican branded as being unfair. He did duly oblige, and let Max past without issue.
Bottas was one of the few who chose to pit just two times, and it certainly did not pay off for him. He was getting overtaken left right center, and was falling down the order rapidly. Checo soon pitted for soft tyres, as Lewis had the fastest lap at this point and duly set the fastest lap in order to steal it from the 7-time world champion. Lewis was also on a charge, being supremely rapid on his way to the race finish.
The stagnated conclusion to the race
The ending to the race was quite dull, and we did not see much action. Lewis managed to pass Sainz just a lap after making a great move around the outside at Turn 3 on ex-teammate Bottas who was struggling with tyres, and aided by DRS the Briton got into P4. Just a lap later though, he was told by the team to lift and coast, as he was at risk of not finishing due to low fuel in his car.
[tie_slideshow]
[tie_slide]
[/tie_slide]
[tie_slide]
[/tie_slide]
[tie_slide]
[/tie_slide]
[/tie_slideshow]
Sainz hence did overtake Lewis aided by DRS, and with the radio transmission it emerged that Russell was also suffering from the same issue. Could Sainz possibly get a podium thanks to Mercedes' misfortune?
It just wasn't meant to be, as in the end Max won by a margin of almost 15 seconds to teammate Perez, while Russell finished P3. Sainz was P4, and gained 9 seconds on Lewis in just about a lap and a half, meaning that had there been about two more laps he might've had a shot at Russell as well.
[tie_slideshow]
[tie_slide]
[/tie_slide]
[tie_slide]
[/tie_slide]
[/tie_slideshow]
Further back, Bottas struggled home to P6 after an ill-fated two stop strategy, while the likes of Ocon, Norris and Alonso did well to finish in the points. Tsunoda came home in 10th, picking up a point and outperforming experienced teammate Gasly at the same time.
Here's the race result and standings at the end of the 2022 Spanish GP:
[toggle title="Race Result for the 2022 Spanish GP" state="close"]
POS
DRIVER
CAR
LAPS
TIME/RETIRED
PTS
1
1
 
RED BULL RACING RBPT
66
1:37:20.475
25
2
11
 
RED BULL RACING RBPT
66
+13.072

s

19
3
63
 
MERCEDES
66
+32.927

s

15
4
55
 
FERRARI
66
+45.208

s

12
5
44
 
MERCEDES
66
+54.534

s

10
6
77
 
ALFA ROMEO FERRARI
66
+59.976

s

8
7
31
 
ALPINE RENAULT
66
+75.397

s

6
8
4
 
MCLAREN MERCEDES
66
+83.235

s

4
9
14
 
ALPINE RENAULT
65
+1

 lap

2
10
22
 
ALPHATAURI RBPT
65
+1

 lap

1
11
5
 
ASTON MARTIN ARAMCO MERCEDES
65
+1

 lap

0
12
3
 
MCLAREN MERCEDES
65
+1

 lap

0
13
10
 
ALPHATAURI RBPT
65
+1

 lap

0
14
47
 
HAAS FERRARI
65
+1

 lap

0
15
18
 
ASTON MARTIN ARAMCO MERCEDES
65
+1

 lap

0
16
6
 
WILLIAMS MERCEDES
64
+2

 laps

0
17
20
 
HAAS FERRARI
64
+2

 laps

0
18
23
 
WILLIAMS MERCEDES
64
+2

 laps

0
NC
24
 
ALFA ROMEO FERRARI
28
DNF
0
NC
16
 
FERRARI
27
DNF
0
Note – Perez scored an additional point for setting the fastest lap of the race. Albon received a five-second time penalty for exceeding track limits.
[/toggle]
[toggle title="Driver Standings after the 2022 Spanish GP" state="close"]
[/toggle]
[toggle title="Constructor Standings after the 2022 Spanish GP" state="close"]
[/toggle]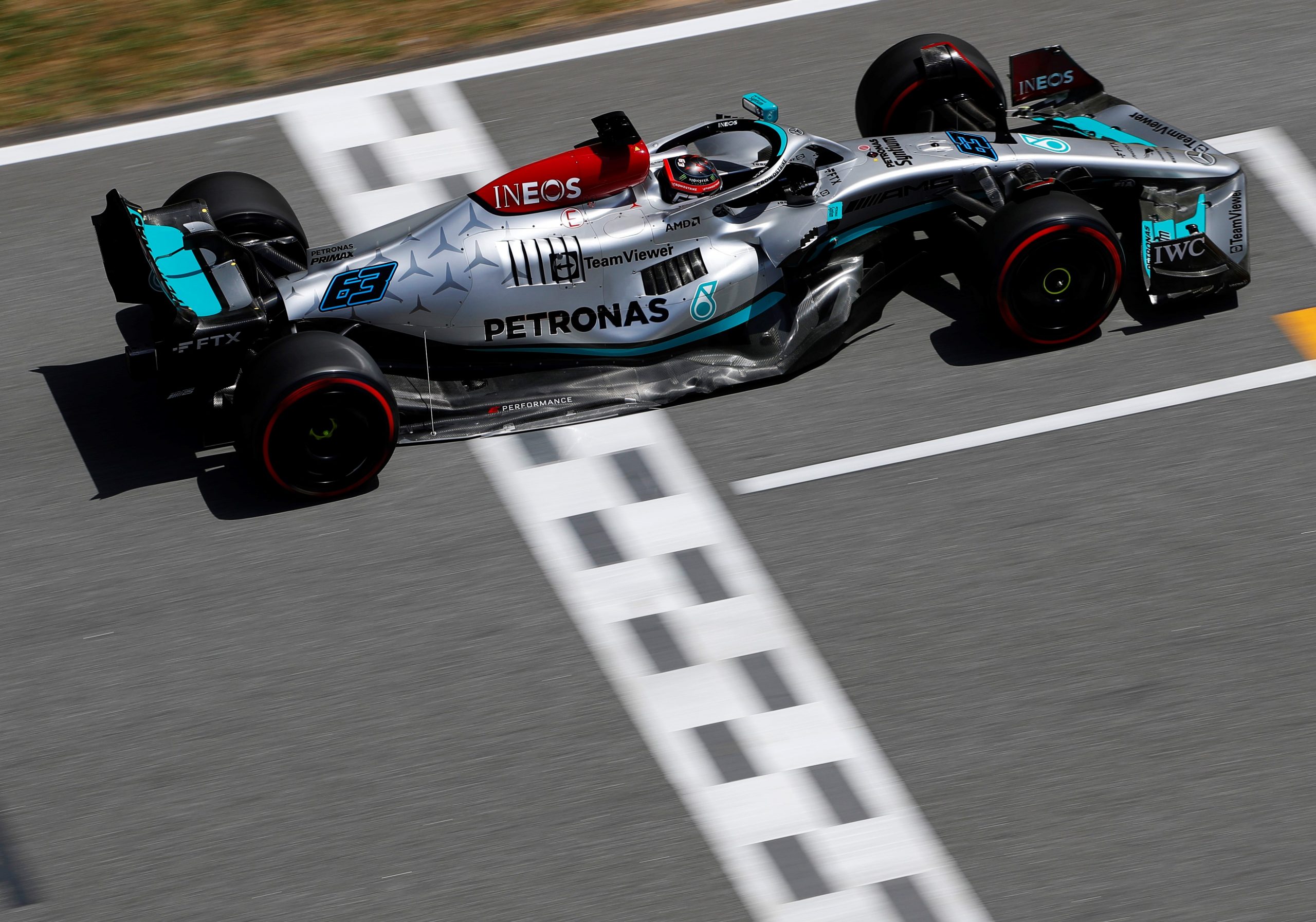 Now, here's the driver rankings for the 2022 Spanish GP!
1st: Max Verstappen:
The Dutchman battled car issues during a crucial stage of the race, being unable to pass the slower Mercedes of Russell. Aided by some good strategy and of course by teammate Perez, he had a good run to P1. This means he continues his streak of winning at every race he's finished, a stat unmatched by any other driver. He also moves back into the lead of the Drivers' Championship and caps off a good weekend for him and the team.
Not everything was rosy though. We saw Verstappen's temper get to him during the DRS struggle while Leclerc was as calm as a cucumber after a DNF. In the grand calculus of the championship, these things do play a role as we saw last season. All in all though, Verstappen's talent and consistency along with Perez being the best support teammate got him another P1.
Rating: 9/10
2nd: Sergio Perez:
Checo really played the team game, helping out teammate Verstappen by letting him pass on two different occasions during the race, and even taking the fastest lap away from rivals Mercedes. The professionalism Checo displayed despite being audibly unhappy with the decision to prioritise Max so early on in the season shows his team spirit, and his result helped out the team's championship hopes as well, considering how Red Bull have now moved into the lead of the championship.
When it was Bottas who was asked by James to move aside for Lewis, it clearly was for a championship and at a much later stage of the championship. F1 fans never left that one alone so, I can only imagine what comes next for Max and RedBull when RBR decided to pull off team orders at the 6th race of the season.
Rating: 9/10
3rd: George Russell:
George drove very well, battling with cars the Mercedes really had no business battling. He maintained great pace all race, and comprehensively outperformed his car. George kept it clean, consistent and fast, and bagged the second podium of his Mercedes career.
He now sits a comfortable P4 in the drivers' standings, and is the only driver to have finished in the Top 5 at every race this year as of yet. The fact that George never conceded to Verstappen's tactics and raced a much faster RedBull as hard as he did was in itself a showcase of talent many never saw in his gentleman self.
Rating: 9.5/10
4th: Carlos Sainz Jr:
Carlos' spin really cost him and the team crucial points, maybe even a possible podium at the least. Teammate Leclerc's pace showed that the car had race-winning pace, but yet again Carlos' mistake now sees the team P2 in the championship, and with work to do to improve their situation. While Carlos definitely is feeling the pressure, we'd still give him a race or two more for adjusting to the Ferrari and getting back up to his true potential.
Rating: 7.5/10
5th: Lewis Hamilton:
To recover from the Lap 1 incident (which stands questionable as to whose fault it was) in a way that he did was simply unbelievable. Lewis drove like he was at Interlagos in 2021. At many points of the race he was the quickest driver on track and even had the fastest lap for a long time until Checo was called in to the pits during the final stints to get that fastest lap point.
P5 might not give his recovery drive the justice it deserves, but Driver of the day probably does. Nonetheless, gaining 10 points after a Lap 1 puncture and no Safety Car to bail him out when you rejoined the race 30 seconds adrift of the entire pack is a testament to how good of a race he drove. Also a testament yet again that Lewis might STAY in his prime till he retires.
Rating: 9.5/10
6th: Valtteri Bottas:
Valtteri was invisible the entire race, coming on TV screens only when he was overtaken by other drivers. His 2-stop did not work out, as he fell behind massively, finishing a distant 6th in the end though still earning some great points in the process.
Rating: 8.5/10
7th: Esteban Ocon:
Esteban had a good race- he stayed out of trouble, stayed consistent and brought the car home in the points. His starting position of P12 also did not help, but he managed to drive a good race and finish P7 in the end.
Rating: 7.5/10
8th: Lando Norris:
Lando had been feeling sick all weekend, so P8 is a great result for him at the end of the weekend. He did finish behind Ocon who had started behind him at the race start, but he did outperform teammate Ricciardo comprehensively in the race despite the Australian starting ahead of him.
Rating: 8.5/10
9th: Fernando Alonso:
Fernando went from P20 to P9 without the help of a Safety Car, a truly remarkable feat! His two points here might well not show his true potential, but nonetheless was a fantastic drive by the Spaniard in his home race.
Rating: 9/10
10th: Yuki Tsunoda:
Yuki stayed out of trouble, and went from P13 to P10 at the flag sans much fanfare. He did outperform teammate Gasly the entire race and even in qualifying, indicating that he could be hitting his stride with the AT03.
Rating: 8/10
Honourable Mentions:
Charles Leclerc: Fate is cruel, and it was exactly this way for Charles today. Ignoring the DNF caused due to the engine failure, he had the dream weekend- leading every practice session, taking pole and retaining the lead for the time he was in the race. A positive he can take away from the weekend is that he had some good pace, which could be put to good use in the next few races.
Sebastian Vettel: Seb Vettel drove a clean race to go from P16 to P11, keeping his nose clean and staying out of trouble. With a better car he might well be challenging for points on the regular, but at least here he had to settle for P11 at the flag.