Formula 1
2007 F1 world champion Kimi Raikkonen returns to racing in NASCAR
Raikkonen will join Trackhouse's Project91 team, and will race in the NASCAR Cup Series in August.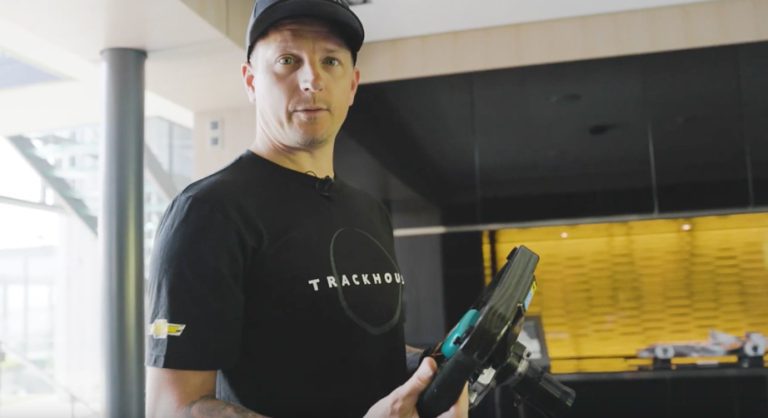 Kimi Raikkonen, Ferrari's last F1 world champion to date retired from F1 at the end of 2021 aged 42, and most assumed that this would be the end of the Finn's racing career. He has however surprised the entire motorsport world by announcing his return to racing in NASCAR in August this year.
He will drive alongside his new teammates Daniel Suarez and Ross Chastain, driving the #91 Chevrolet Camaro at the Watkins Glen International Speedway. It is a one-off drive though, and will be Project91's only one-off drive of the entire year, though founder Justin Marks has said that he expects more such one-off races from 2023 onwards. Suarez and Chastain currently drive the #99 and #1 Chevrolet cars fulltime in the NASCAR Cup Series.
Project91 is a subset of Trackhouse Racing, an existing NASCAR team. The team is owned and controlled by Justin Marks, and the purpose of Project91 is to allow internationally acclaimed drivers from all walks of motorsport to try their hand at NASCAR, a series in which the transition has traditionally been very difficult for drivers from other motorsport categories.
"PROJECT91's mission is to activate the intersection point of NASCAR racing and global motorsport culture,"

"I truly believe the Next Gen car represents an opportunity for NASCAR to enter the global professional motorsport conversation. We now have a race vehicle with international technological relevance where world-class drivers from other disciplines can compete at NASCAR's highest level without the steep learning curve that the previous generation cars required.

"Vehicle advancements used in other forms of motorsports, such as diffusers, independent rear suspension, the sequential gearbox, and other more common components, have resulted in a platform much less reliant on intimate proprietary stock car knowledge, which has historically made any transition to NASCAR difficult.

"With the formation of PROJECT91, Trackhouse has opened the door for global champions while beginning the process of scaling into an internationally recognized racing brand."

-Marks speaking about Project91
"I'm really excited to launch this year with Kimi Raikkonen," Marks told NASCAR.com. "Obviously, the 2007 F1 World Champion and the most experienced F1 driver in history, he'll really kind of help set this program off. I'm looking forward to it. I'm bullish in our ability to be able to track the global stars of motorsport and do something really special under the Trackhouse brand with PROJECT91."

"I think that he's going to perform really, really well,"

"The program is going to be first class. He's going to have a real opportunity to go out there and compete. This isn't just a PR stunt. The passion I have is fueled by the vision of someone coming in and winning."

-Marks speaking about Raikkonen's Project91 NASCAR debut
Kimi said that though he expected the race to be fun, it would still be a challenge which he is going to take seriously. He also hinted that such one-off events could be places where we might see him racing in the future as well, so we should well be on the lookout for that!
Surprisingly, this isn't the Iceman's first time racing in NASCAR- during his 2-year sabbatical from F1 between 2010-11, he raced in the NASCAR in the Camping World Truck Series and Nationwide Series in the year 2011 driving in both for Kyle Busch Motorsport. Let's hope Project91 manages to provide Kimi with the fabled "Drink" which he didn't receive in his F1 days and not even during his 2011 NASCAR outing!