Formula 1
Charles Leclerc leads the way as drivers explore the track and find the limits- FP1 highlights from Monaco
FP1 was an interesting session with drivers sliding around the track while pushing the limits until a red flag stopped the session.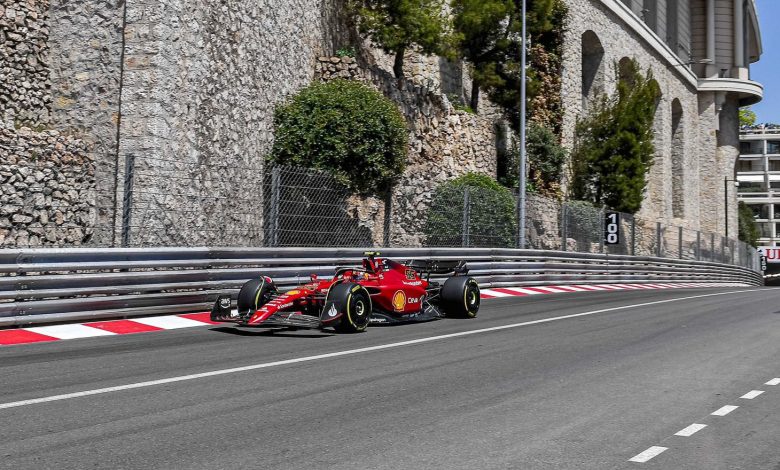 FP1 at Monaco was from whatever we were able to see of it, was an eventful session! TMC handles the broadcast for the Monaco GP and during the initial moments of the session, we got quite a few broadcast disruptions missing some action in the process.
The start of the session saw pretty much all the cars come out on track at about the same time, and with track time being essential to learn the circuit especially with these new 2022 cars the drivers had one extra thing to worry about.
Drivers slid around, kissed the wall and found the limits of their cars in a bid to find all the speed and time that they could. The two Ferrari cars were the only ones to come out on the medium tyres initially, while every other driver came out on the hard tyre. The drivers seemed to be in a romantic mood considering how much they kissed the wall during this session!
😚👌#MonacoGP #F1 pic.twitter.com/hKBM80QjFs

— Formula 1 (@F1) May 27, 2022
Soon after, Mick Schumacher was in trouble with his gearbox, and as he was coming into the pits to let the team have a look at the issue he stopped at the pitlane entry! He blocked the pits, which prompted officials to bring out the Red Flag, and temporarily close the pitlane while Mick's car was removed.
🚩 RED FLAG 🚩

Schumacher is stranded at the pit lane entry following an issue with his car#MonacoGP #F1 pic.twitter.com/fLZlOGY9uN

— Formula 1 (@F1) May 27, 2022
Once the session resumed, grip was at a premium. Many drivers locked up and went off at Turn 1 while testing the limits of their cars, and the chicane after the tunnel was also a spot where drivers cut the corner entirely after locking up their brakes. In the end however, it was home hero Charles Leclerc and Ferrari who took top honours for FP1 with Checo Perez a close second and teammate Sainz in P3, while championship rival Max Verstappen was P4.
Ferrari and Red Bull look strong, and McLaren and AlphaTauri also seem to have upped their performance a notch. Mercedes drivers Hamilton and Russell were complaining of the W13 bouncing at various points during the session, indicating that they were not feeling comfortable with the car.
Alfa Romeo driver Bottas got just 2 laps in before a car issue halted his progress, while teammate Zhou also didn't fare much better with P17. The Haas and Aston Martin cars also look like they could struggle over the course of the weekend. Nonetheless, FP1 was a very important session for teams and drivers, and with FP2 in two hours' time the teams have a bit of time to recharge their batteries before the next session.