Formula 1
Leclerc leads a Ferrari 1-2 as Perez outshines Verstappen – FP2 highlights from Monaco
We had our first major crash of the weekend, and apart from it we saw drivers practice their qualifying and high fuel runs.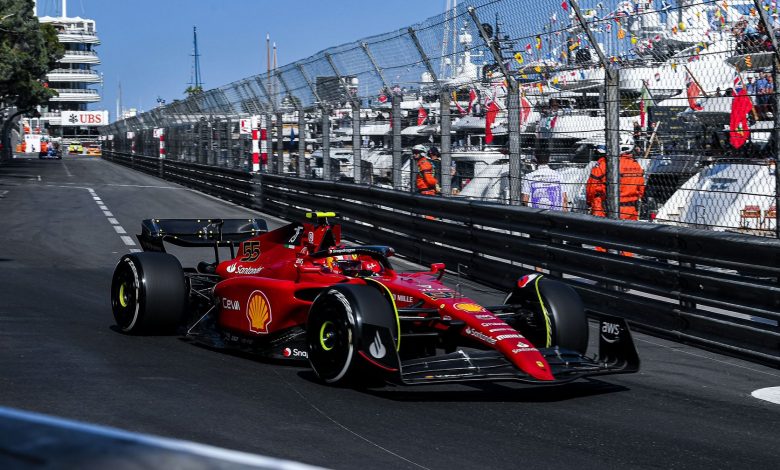 FP2 at Monaco was the second of three practice sessions the drivers will get this weekend, and the session as a whole was quite entertaining. McLaren's Daniel Ricciardo caused the second red flag of the weekend, though unlike the red flag in FP1 this time it was for a crash at the Swimming Pool section. Without any further ado, here's the report from FP2!
The session began as usual, with cars filing out onto the track and hoping to find their own little spot of racetrack in which no traffic would hamper their fast laps. As the drivers set out to do their initial few laps, most came out on the medium tyres. Soon enough though, we had a yellow flag followed by a red flag- Ricciardo had crashed heavily into the wall just before the Swimming Pool section.
Danny Ric's FP2 ended early 💥😖#MonacoGP #F1 pic.twitter.com/bX3ajDHS6f

— Formula 1 (@F1) May 27, 2022
The session was stopped to clear the car, repair the barrier and clear the debris though most importantly Daniel was okay after what seemed to be a very hefty crash. The session soon resumed, and the Ferrari duo set the pace followed by both Red Bulls.
The quali runs then started, and times at the top were traded faster than Toto Wolff says "pumpernickel" for a good few minutes! Drivers still made mistakes, as Norris and then Stroll went off in quick succession into the Sainte Devote run off at Turn 1. The session ended with the two Ferrari cars on top, followed by the Red Bulls who were a fair bit behind and might well have some work to do over the next few hours before FP3 and more importantly qualifying. Perez yet again outperformed Verstappen,
The gap between Mercedes teammates Russell and Hamilton was abnormally large, with Russell P6 and Lewis languishing in P12. Gasly, Alonso and Vettel had good showings to finish 7th, 8th and 9th respectively, while it looks set to be a difficult weekend for the Hinwil-based Alfa Romeo team.
With this, Friday Practice is officially over. Drivers will hope that they've learnt enough about the cars and the track, and with the margin for error being very low any mistake could end up ruining a driver's entire weekend. Do stay tuned for Practice 3 and Qualifying tomorrow- it's bound to be a very entertaining session!