Formula 1
The Grand Prixview for the 2022 Monaco GP
Monaco is often termed as the jewel of the F1 calendar, and on its yearly visit F1 raises the glamour bar each year- and here's what we can expect from this year's running of the race.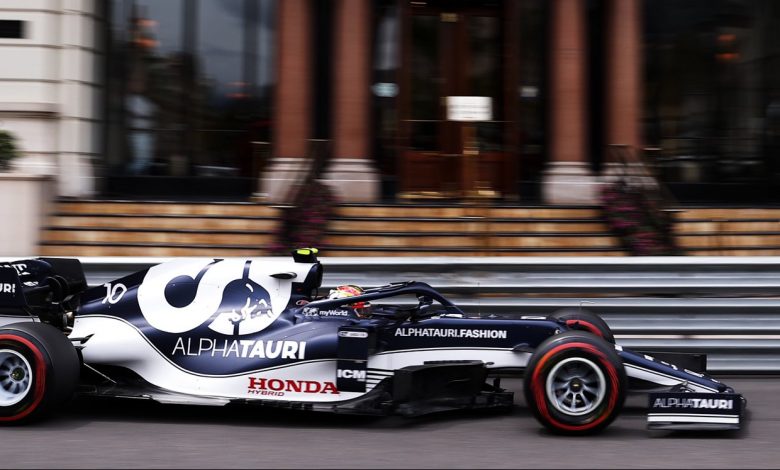 Bonjour et bienvenue au Grand Prixview pour le Grand Prix de Monaco. Aujourd' hui… wait! Please do excuse my French, I got a bit carried away there. Yes, it's time for the F1 circus to come to Monaco for its yearly visit to the principality, and though the circuit isn't well-known for its amazing racing, just the fact that these engineering marvels zoom around the streets at speeds in excess of 300kph is a wonder to behold in itself.
So, take a quick glance at Leclerc's fantastic qualifying lap from last year, and let's dive straight into the topics to keep an eye out for during this year's Monaco GP!
Charles' home race bad luck streak
Charles Leclerc is the only Monegasque driver on the current F1 grid. To have one's home as Monaco and to have a home race around it seems like a dream, however for Charles it is anything but. The Ferrari driver has not finished the race a single time in his F1 career- an unbelievably unlucky record to have!
His bad luck spans back to his Formula 2 days- he suffered an electrical and then a suspension failure while racing in F2 back in 2017, while his F1 record at home has been unbelievably unlucky- in 2018 he had a brake failure just under 7 laps from home, in 2019 his qualifying was badly botched at a circuit where qualifying is supremely important and then in the race he had damage from contact after mistiming an overtake, and in 2021 after a pole position which saw him crash during the final stages of qualifying, but then not be able to start the race after a driveshaft failure on his way to the grid. An entire paragraph of failing to finish one's home race isn't what any racing driver would want, but for Charles, it is a very unfortunate reality!
He also recently crashed Niki Lauda's historic Ferrari while taking part in the Monaco GP Historic race, after brake failure just a few metres away from the end of the lap. Could it be possible that Charles can finish this year's Monaco GP? The Ferrari F1-75 is a very strong car- let's hope its strength isn't tested by a "barrier test" during this race weekend! And as for Charles, he will be desperate to get a good result for once at home- at this point it's possible even his rivals would be feeling for him!
Changeable weather… with a slice of rain!
No, that's not a joke- it really is expected to rain on race day this year at Monaco! The weather forecast for Sunday says that rain could be hitting the track, with even Friday showing signs of being a wet day. The chance of rain is 60% on Sunday- let's hope we get the rain during the race as opposed to just after the race finishes, as in modern-day F1 a prediction of "rain in 10 minutes" midway through the race usually means rain will hit the track 10 minutes after the race ends as opposed to 10 minutes from when the statement is made!
We have witnessed some fantastic wet Monaco GPs in the past, with the last being in 2016 when changeable conditions saw Hamilton come out on top after a pitstop blunder by Red Bull took away Danny Ric's chances at a maiden Monaco win, making him wait two more years to achieve the same. 2008 was also a stellar race, with Hamilton in his second year in F1 winning at a wet Monaco after making a costly mistake early on in the race, and of course who can forget the 1996 Monaco GP, where just 3 cars finished the race, which made the actual Monaco GP seem like an F1 open lobby!
Here's the full forecast for the Monaco GP weekend, courtesy of F1.com:
[toggle title="2022 Monaco Grand Prix weekend weather forecast" state="close"]
FRIDAY, MAY 27 – FP1 AND FP2 WEATHER
Conditions: Mainly sunny but with a chance of rain in the late afternoon. FP1: 27°C // FP2: 26°C
Maximum temperature expected: 27 Celsius
Minimum temperature expected: 18 Celsius
Chance of rain: 20%
SATURDAY, MAY 28 – FP3 AND QUALIFYING WEATHER
Conditions: Mostly sunny at first but clouds begin to build up in the afternoon. FP3: 27°C // Q: 26°C
Maximum temperature expected: 27 Celsius
Minimum temperature expected: 18 Celsius
Chance of rain: 0%
SUNDAY, MAY 29 – RACE WEATHER
Conditions: Unsettled weather with rain showers possible. Race air temp: 22°C Maximum temperature expected: 22 Celsius
Minimum temperature expected: 18 Celsius
Chance of rain: 60%
[/toggle]
Mercedes back in the fray
Mercedes really upped the ante in Miami compared to the previous rounds, and in Spain they became a legitimate force to be contended with. Hence, to rule Mercedes out from the running even before the weekend has started would be quite frankly a dumb move!
The W13 may be slightly unlucky for the team, but there's no doubt that in the past few rounds the car has been performing supremely better than what it did in say Bahrain, Saudi Arabia or Imola. Monaco hasn't traditionally been a track which favours the Mercedes, despite their multiple wins around the circuit. However, the various upgrades brought over the past few races for the W13 could really make a profound effect on the car's performance this weekend. The car's porpoising issues are not as prevalent at low speeds, and guess what- Monaco has some of the lowest average speeds of any track on the entire calendar!
Drivers George Russell and Lewis Hamilton also look to be in good shape- George is riding high after being the only driver this year to finish in the Top 5 in every race, while Lewis seems to be slowly but steadily getting his mojo back. Mercedes haven't won 8 championships in a row by just being an "okay" team- they know how to win, and they'll be eager to get back on the top step of the podium- what better venue to do so than Monaco?
Tyre choice
"Bono, my tyres are dead" is a dialogue synonymous with Lewis Hamilton and the 2019 Monaco GP – but the choice of tyre compound could very well make or break one's race. At Monaco, tyre wear is usually a lot lesser than at other tracks so in theory tyres do last longer than what they do at other venues.
The 2019 race was the best example of this – despite being on the wrong strategy, Lewis was able to make his tyres last till the end and apart from a few ambitious manoeuvres by Max, there was no real chance of Lewis being overtaken on-track. However, as we saw in last year's race, strategy is key!
We saw Hamilton stuck behind Gasly after pitting early and losing out as Gasly's overcut paid off, and then Sebastian Vettel jumping the both of them after staying out for even longer, which is a moment that will forever be etched in the minds of those who watched last year's Monaco GP! And of course, the teams must have tyres actually ready for the pitstop, and then also be able to do the pitstop- 2011 Webber, 2016 Ricciardo and 2021 Bottas would like a word with their teams regarding this last statement! The tyre choice hence will be something essential during this weekend's race, and with changeable conditions, the stakes are going to be even higher.
Qualifying more important than race?
The 2021 season can be a perfect example of this statement. Qualifying is almost more important than the actual race. When Leclerc red-flagged the session last year, Lewis was on a flying lap that could've would've should've put him in the front row but, owing to Leclerc's mishaps, Lewis got stuck behind Gasly as Max and Valtteri enjoyed the show from the front. Now you know why being stuck behind Gasly is so infuriating for Lewis. The Monaco street circuit was developed at a time when F1 cars weren't as big or fast or complicated or dangerous as they are today.
Those older cars were definitely more agile due to their smaller size and at tracks like Monaco, the race would be absolutely mental! Add rain to the scene and the ticket prices in the black market would actually go up ten fold! With the current gen cars, there aren't enough long straights for overtakes and imagining Max trying an overtaking manoeuvre freezes my heart. A perfect display of this was the 2018 Monaco GP where Ricciardo proved his mettle and Monaco proved its thing as well. Despite losing his KERS or his electronic regenerative power, Ricciardo still won the race! In conclusion, where you end up in qualifying is USUALLY where you end your race in Monaco. But, the 2022 season and cars have given us some pretty good surprises including the recent Spanish GP so… fingers crossed.
In Conclusion
Monaco's very nature means that if we see any more than a handful of overtakes, it would be a miracle. The tight, wind-y nature of the Monaco streets means that the race will more than likely be a processional one all throughout, and with qualifying position being key on a circuit where overtaking is near impossible, Saturday's performance is almost more important than Sunday's!
Home hero Leclerc will be hoping for a change in fortune, while even us fans will be hoping for change in our fortunes! Wait, what does that mean? It means that we do, sincerely hope that the one race which isn't broadcasted directly under FOM's control is the Monaco GP, and last year's broadcast was.. well, questionable! Let's hope that this year the boffins at TMC get their act together, and show us some actual footage of close racing as opposed to showing us replays…