Formula 1
Perez leads a sunny FP3 on the streets of Monte Carlo- FP3 highlights from Monaco
FP3 had no red flags or crashes, though we still saw some scrapes and bumps during the designated 1 hour of final practice.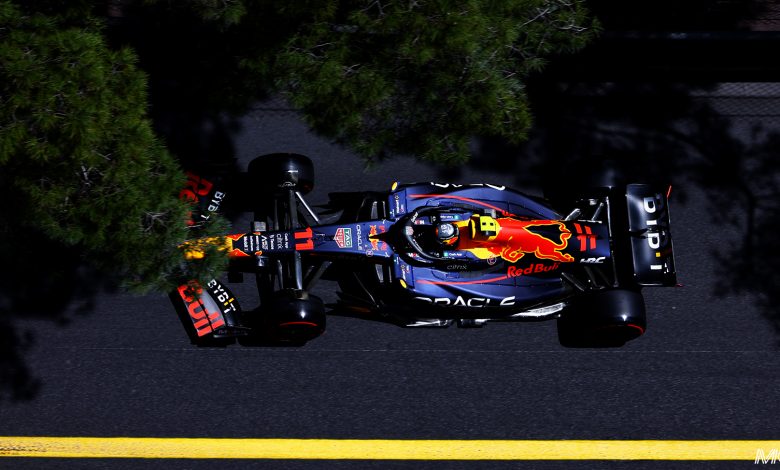 FP3 was the final time the drivers had the opportunity to test the car's setups and tweak their driving styles prior to the all-important qualifying session. Monaco's nature being the way it is, it is often said that qualifying is more important than the race itself due to the lack of overtaking opportunities!
The session began under the sun and with no rain expected today, the teams have one less spanner in the works to worry about. The teams and drivers filed out one by one, and the likes of Daniel Ricciardo, Valtteri Bottas and Mick Schumacher got some decent mileage in after their Friday sessions were cut short abruptly.
Drivers got really, really close to the wall while finding the limits, though mistakes and lockups which resulted in inevitable corner cuts still occured. At one point, Checo Perez and Leclerc set the exact same laptime which resulted in a bit of a stalemate at the top of the table, with Perez ahead on the basis of having set his lap first. Leclerc soon went faster, and the session went on.
Not the kind of 'flying' lap Lance Stroll wanted in practice 🛫#MonacoGP #F1 pic.twitter.com/GUj0tcyhif

— Formula 1 (@F1) May 28, 2022
Lance Stroll had a moment, hit the barrier and went over the kerbs (one more time!) and damaged his front wing at the Swimming Pool chicane. However, Checo Perez in the end found that bit of extra speed he needed and finished the session P1, just 4 hundredths ahead of home hero Leclerc and Sainz in P3. With Verstappen P4, it might well be the first time all year that Perez has out-performed Max in every practice session of a weekend since the time they became teammates!
Pierre Gasly and Lando Norris had great showings to finish P5 and P6, giving their teams something to look forward to. Kevin Magnussen also did well to finish P9, and split the Mercedes duo of Russell and Hamilton in the process.
The Aston Martin duo were down in P13 and P18 after a disappointing session, and Seb was lucky to avoid a massive crash with Sainz at the top of the hill just before Casino Square. Traffic will be a big talking point in Qualifying and the race- do stay tuned for the qualifying session, for it will not be one you should miss!