Formula 1
Checo Perez responds with a P1 as Sainz takes a close second – 2022 Monaco GP Race Report
Strategy is key at Monaco, and Ferrari crumbled under pressure throwing away a dominating win.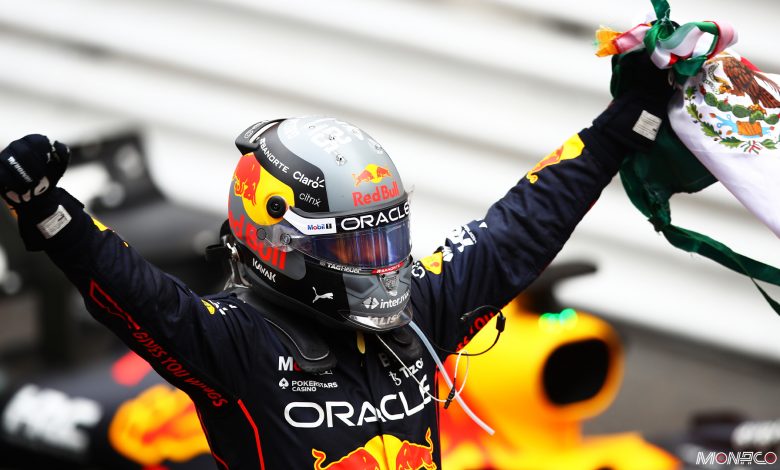 At the Spanish GP, Perez was ordered by the Red Bull team to give up his position on track to prioritise teammate Max Verstappen, to which he replied "That's a bit unfair, but okay". Just a week later in Monaco, he out-paced Max in every single session of the weekend, which includes out-racing him! You got that right, an angry Mexican racecar driver is not to be messed with.
A very clever strategy gamble by Checo and the team saw the Mexican elevated from P3 on the grid to P1 on-track, placing the car on the perfect piece of track and avoiding being hampered by any lapped traffic whatsoever on his laps out of the pits. As track position is key at Monaco more than at any other track, he was able to keep this lead all the way to the end. Fending off the seemingly faster Ferrari of Sainz in the process, Perez had done what he needed to and won the Monaco GP for the first time in his career, and with it joins a very exclusive club of drivers to have triumphed on the difficult streets of Monaco!
Ferrari driver Sainz maintained his starting position of P2 and benefitted from a clever strategy call of staying out on wet tyres on a drying track, though he did get stuck behind a lapped car while on his out lap from the pits and lost what seemed to be a potential move for the lead of the race to Perez. After the Red Flag restart, he was on Perez's tail for the remainder of the race, and though he looked set to make a move on multiple occasions it just didn't materialise as is always the case in Monaco with these newer and much bigger cars. As for the driver in P3, it was Verstappen who jumped up a place, and benefitted from another driver's misfortune. The Dutchman kept his nose clean the entire race, though he and the team were under scrutiny by the stewards for cutting the pit lane exit.
A driver who will want to forget this weekend will be Charles Leclerc. The home hero started on pole and led away for most of the initial part of the race, only to be called into the pits for an ill-fated strategic move which resulted in him falling behind Perez on track, and then an even more poorly timed strategy call saw him being forced to double-stack in the pitlane while teammate Sainz was having his pitstop. It was exactly how he described it post-race, "a freaking disaster."
Leclerc's approximate time loss was about 4 seconds in the pits stationary, and in doing so he lost out to Verstappen. In the end, he could do no better than P4 due to Monaco's nature restricting any and all overtaking moves though if it's some remorse for him he has finished the Monaco GP for the first time in his F1 career, and taken home 12 more points than he usually does. Regardless, P1 at the start to P4 at the drop of the flag is certainly not what he wanted from this weekend whatsoever.
P5 belonged to George Russell, and with it he continued his streak of finishing in the top 5 at every single race so far this season! He was driving superbly all weekend, and out-paced experienced teammate Hamilton, a former Monaco winner himself in the sessions where it mattered the most.
Although, you could argue Hamilton's pace was faster in qualifying than Russell and the red flag snatched another Monaco position from him, the 7-time champion wasn't frustrated at all! What's commendable though is Russell's consistency. You cannot out everything on luck because every single world champion has been lucky to become the world champion. Russell's move on Norris was another feat not to forget.
Just behind him was fellow Brit Lando Norris, who in his McLaren was able to make the strategy work and also benefitted from Alonso holding up the field behind him, as Lando was able to make an additional pitstop and nab the fastest lap off Perez, who had been holding onto it for a long time.
Fernando Alonso became a lot like his ex-teammate Jarno Trulli at the race restart when he was told by the team to not push, and in doing so he massively bunched up the field, leading a big train of cars and at its peak being over 35 seconds behind 6th-placed driver Lando Norris! If you didn't know this, the memes would probably make sense now.
His bunching up of the field led to two different races being driven across the track- the top 6 were on the opposite end of the track while P7 to P15 were on the other end. Nonetheless, he did pick up the pace in the end and nabbed a great haul of points with a 7th-placed finish. As for Lewis Hamilton, his race was disappointing to say the least. His strategic gamble hit a roadblock when he got stuck behind and had a run-in with Ocon who had not made a stop yet, and then contact with the Alpine driver saw him advance no further than his starting position of P8 at the drop of the chequered flag.
Valtteri Bottas recovered from a disappointing P12 in qualifying to finish P9, though he finished P10 on-track. His strategy was one of the few right ones, as he skipped the jump to intermediates and directly went from wets to soft tyres. Vettel meanwhile drove well to finish P10 and bring home yet another point to the fledgling Aston Martin team. Even he made up a place as he finished P11 on track. P11 went the way of Pierre Gasly, the Frenchman finishing P12 on track but moved up a place, though with the way he was racing in the initial stages of the race he looked destined to take home points after a terrible qualifying session!
It was Esteban Ocon who was the biggest loser in this midfield kerfuffle. The Frenchman got a 5-second penalty as the stewards deemed the collision with Hamilton to be his fault, and with teammate Alonso bunching up the field, Ocon did not get an opportunity to extend his lead over the cars behind by the margin he needed to stay in the points. He dropped from a P9 finish on track to P12 after his penalty, and lost out on points.
Daniel Ricciardo just lacked pace compared to teammate Norris all weekend, and with Alonso bunching up the field in the way he did, Ricciardo had no real chance to make any overtakes the entire race, and the 2-time Monaco polesitter and 2018 winner finished the race an unlucky 13th. Lance Stroll had a poor qualifying session, and finished P14, recovering from a P18 start to make up 4 places over the course of the race, though he just lacked pace all weekend.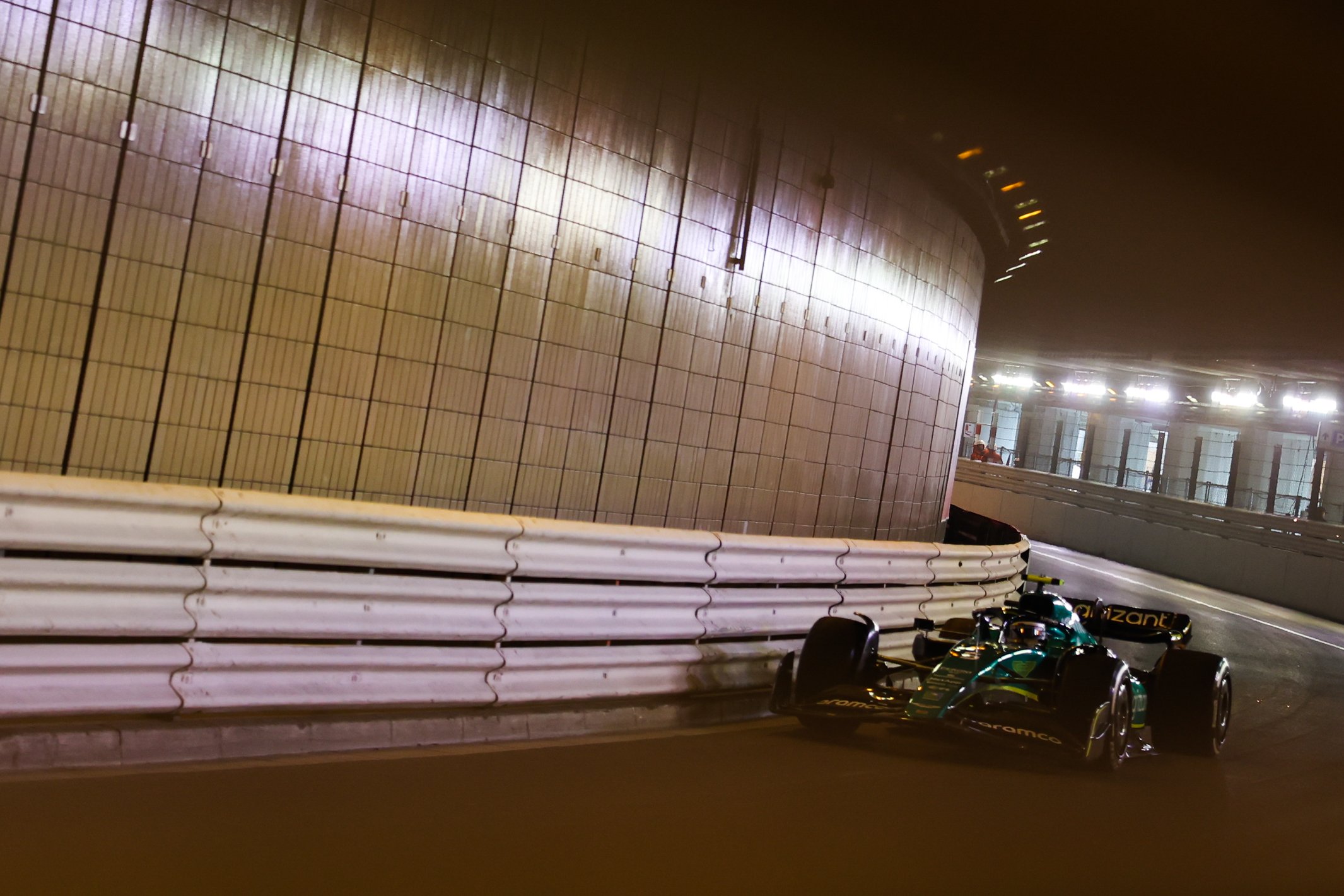 P15 went to Nicholas Latifi, and to his credit the Canadian out-raced teammate Albon yesterday. He stayed out of trouble the entire race to benefit from others' misfortune to finish in 15th, though he did have a crash under the Safety Car in the very initial periods of the race. Zhou Guanyu had a race to forget, being overtaken by faster cars in quick succession in the initial part of the race, and eventually ending up P16- though not before he treated us to a fantastic display of car control! Yuki Tsunoda was the last of the running cars on track, and two mistakes in quick succession saw him lose P15, and a stop for new tyres dropped him to P17 at the drop of the flag.
Alex Albon had a 5-second penalty to contend with, however due to multiple punctures and incidents during the race he was running net P18, and retired a few laps from the end. Mick Schumacher had an enormous crash at the Swimming Pool section which ripped his car in half and brought out the Safety Car, and soon after the Red Flag as well. Lastly, his teammate Kevin Magnussen quietly retired very early on after a suspected water pressure failure.
[toggle title="Race Results- Monaco 2022″ state="close"]
POS
DRIVER
CAR
LAPS
TIME/RETIRED
PTS
1
11
 
RED BULL RACING RBPT
64
1:56:30.265
25
2
55
 
FERRARI
64
+1.154

s

18
3
1
 
RED BULL RACING RBPT
64
+1.491

s

15
4
16
 
FERRARI
64
+2.922

s

12
5
63
 
MERCEDES
64
+11.968

s

10
6
4
 
MCLAREN MERCEDES
64
+12.231

s

9
7
14
 
ALPINE RENAULT
64
+46.358

s

6
8
44
 
MERCEDES
64
+50.388

s

4
9
77
 
ALFA ROMEO FERRARI
64
+52.525

s

2
10
5
 
ASTON MARTIN ARAMCO MERCEDES
64
+53.536

s

1
11
10
 
ALPHATAURI RBPT
64
+54.289

s

0
12
31
 
ALPINE RENAULT
64
+55.644

s

0
13
3
 
MCLAREN MERCEDES
64
+57.635

s

0
14
18
 
ASTON MARTIN ARAMCO MERCEDES
64
+60.802

s

0
15
6
 
WILLIAMS MERCEDES
63
+1

 lap

0
16
24
 
ALFA ROMEO FERRARI
63
+1

 lap

0
17
22
 
ALPHATAURI RBPT
63
+1

 lap

0
NC
23
 
WILLIAMS MERCEDES
48
DNF
0
NC
47
 
HAAS FERRARI
24
DNF
0
NC
20
 
HAAS FERRARI
19
DNF
0
Note – Norris scored an additional point for setting the fastest lap of the race. Albon received a five-second time penalty for leaving the track and gaining an advantage. Ocon received a five-second time penalty for causing a collision.
[/toggle]
Here are a few drivers who would've wanted their race to go better:
1. Lewis Hamilton: The Briton certainly had the pace, but due to Monaco's track nature he was unable to get past a slow-moving Alonso for the entirety of the race. He could've been fighting for P5 or P6, but instead had to settle for P8 in the end.
2. Pierre Gasly: The Frenchman was absolutely unstoppable during the initial stages of the race, making overtakes left right and center though in the end he could only salvage P11 from P17, a disappointing result for him.
3. Both Ferrari drivers: To include a team whose drivers finished P2 and P4 might seem weird, but the fact that they went from a guaranteed P1-P2 finish to a P2-P4 finish at the drop of the flag is quite the step back. Poorly-timed strategy calls saw a certain win for polesitter and home hero Leclerc become a P4, while Sainz's pitstop put him into traffic and he finished P2, the same place where he started the race.