Formula 1
Perez leads the way as the drivers explore the streets of Baku – FP1 highlights
The session was largely uneventful save for two VSCs caused due to cars stopped on the track.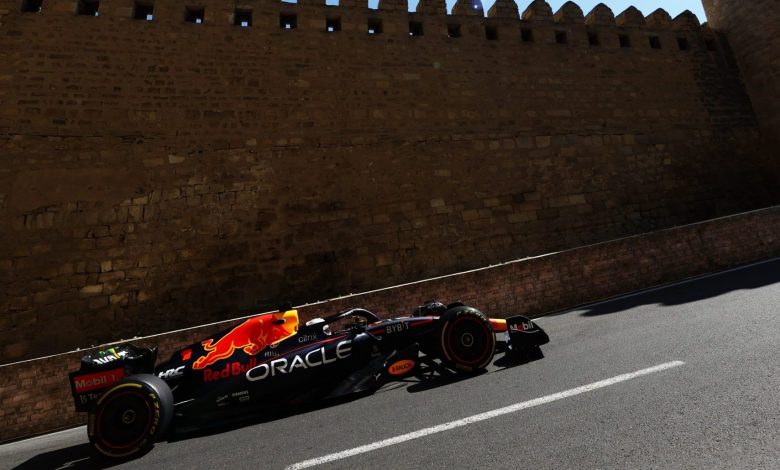 F1 is finally back in the Land of Fire – Azerbaijan, and the F1 circus picked up right where they left off in Monaco. Baku is very different from Monaco, with long straights and corners as opposed to the tight squeeze which is Monaco! We also had some proper TV coverage unlike the Monaco free practice sessions, so we were able to see the session properly and not get Lance Strolled in the process!
Almost every driver apart from the two Ferraris came out on the medium tyres, while Sainz and Leclerc opted for the hard tyres. Just over 10 minutes from the start of the session, Mick Schumacher's Haas car was stopped on the side of the track after suffering a major liquid leak, and though at first he was told to come back to the pits he was told to then stop by the side of the track. The VSC was called out while his car was recovered.
The session resumed, and then the VSC was called out once again as Latifi's Williams had stopped on track and obviously had to be recovered safely. Once the stricken Williams was removed, the session went by without any further disruptions.
⚠️ Slippery Streets Ahead ⚠️

An unusual issue with Schumacher's car in FP1 💦#AzerbaijanGP #F1 pic.twitter.com/atPL1TuxPK

— Formula 1 (@F1) June 10, 2022
Drivers were pushing to find the limits, and many got too close to Turn 15, with Stroll giving it a big kiss as well! Many other drivers also showed the wall how romantic they could truly be, but thankfully no one decided to clobber the wall and everyone got through safely.
In the end, Checo Perez picked up where he left off in Monaco and took top spot in FP1, followed by Charles Leclerc, who was followed by the Mexican's teammate Verstappen in P3. The reigning champion had an odd spin while approaching Turn 15 in the dying stages of the session, though avoided contact.
As of now, it looks like Red Bull and Ferrari are already well clear of the rest of the field, while the battle between Alpine, AlphaTauri and Mercedes looks set to be very close. Aston Martin were decent with P12 and P14, while McLaren had a horror show with P11 and P18. Alfa Romeo might have a new livery for the weekend, but it didn't give them any extra pace in FP1 as the were 15th and 16th. next up is FP2, where we will likely see race simulations take place, so stay tuned!