Formula 1
Perez leads the field as the top 4 distance themselves from the pack- FP3 highlights from Baku
The Red Bull and Ferrari pairings have distanced themselves from the pack, and pole seems likely to be contested between the 4 drivers.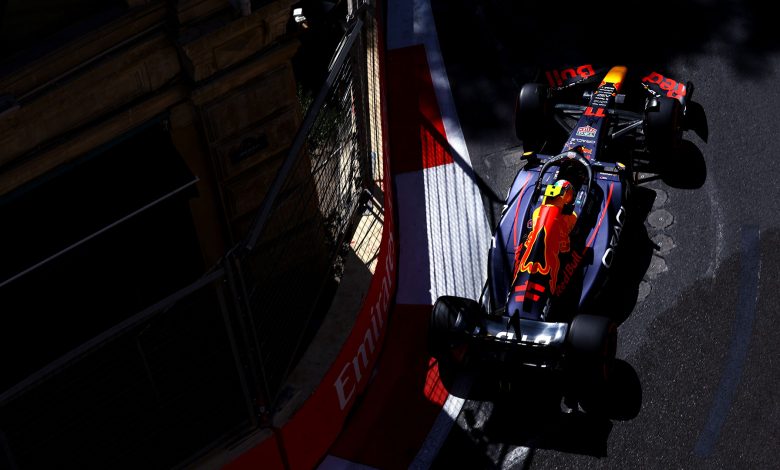 FP3 at Baku was the last time the drivers and teams had the opportunity to test their cars' performance and handling prior to the all-important qualifying session later today. The teams practiced their qualifying runs, while some practiced long runs but thankfully no one ended up in the barriers unlike the F2 race just prior to the session!
Yes, that F2 Sprint race was the cause of a 15-minute delay to the start of FP3 as the barrier which had taken a hefty impact had to be repaired. Once the session started, drivers were initially slow to come out as the number of cars on track was quite low. As the session progressed, more drivers came out onto the track.
The session was a very quiet one- not much happened in terms of action apart from the odd lockup though towards the end of the session traffic troubled many drivers who had their hotlaps impeded and hampered due to not being able to take the optimal line which they would've wanted to.
It's getting busy out there! 😬#AzerbaijanGP #F1 pic.twitter.com/IWob5WQcCi

— Formula 1 (@F1) June 11, 2022
The session ended with Checo Perez leading the way by just over 0.070 seconds ahead of last weekend's polesitter Charles Leclerc in the Ferrari. Max Verstappen was a bit further back in P3, while Carlos Sainz was over 4 tenths behind Perez in P4. However, just by looking at the gap between P4 and P5 it can be ascertained that the battle for pole position will likely be limited to just the top 4 cars!
The two McLarens were 5th and 6th, though Lando in P5 was over 8 tenths slower than his ex-teammate Sainz who finished P4. P8 to P16 were covered by just under 4 tenths of a second, so expect the midfield to be a battle for supremacy as to who comes out on top and who loses out.
Valtteri Bottas had a messy session, though he did show the right way to come out of Baku's run-off area unlike how Raghunathan did back in 2019! With this, Free Practice is over and we now move onto qualifying, where the battle will be fiercely contested between Ferrari and Red Bull, though with the unpredictability we've seen at Baku over the years, we should learn to expect the unexpected!