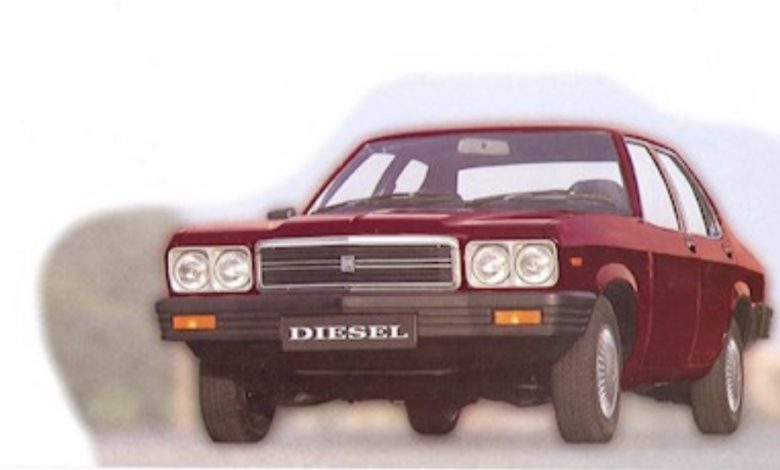 The Hindustan Ambassador is one of the country's most iconic vehicles right next to the Maruti 800, though the same company had once upon a time made a vehicle called the Contessa, which was luxurious and almost became one of India's most popular vehicles but was held back thanks to a very underwhelming engine and gearbox combo. Well, it's likely on its way back!
HM have registered the trademark and will likely announce more details soon. The look of the car was quite unique- almost like a muscle car and though it was spacious, an overweight and underpowered diesel engine supplied by Isuzu was a massive letdown. Nonetheless, the car was produced at HM's West Bengal facility from 1984 until 2002, when the curtains were drawn, and have only now been opened again.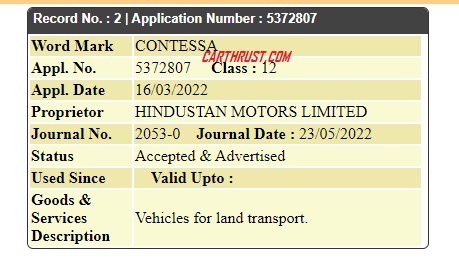 HM is very well-known across the country for building cars which make the occupants feel as if they're travelling in a garden thanks to how spacious they tend to be. Don't get hopes too high with the Contessa revival in regards to seeing an Ambassador revival though, we won't be seeing the name revived at least as Peugeot bought the rights to the Ambassador name from HM a few years ago. Nonetheless, carmakers reviving their old IPs seems to be a tactic which is working, as Tata also seems to be doing the same to the Sierra! We should receive some news, or more likely see some teaser videos surface in the near future which showcase what will likely be the new-age Contessa.