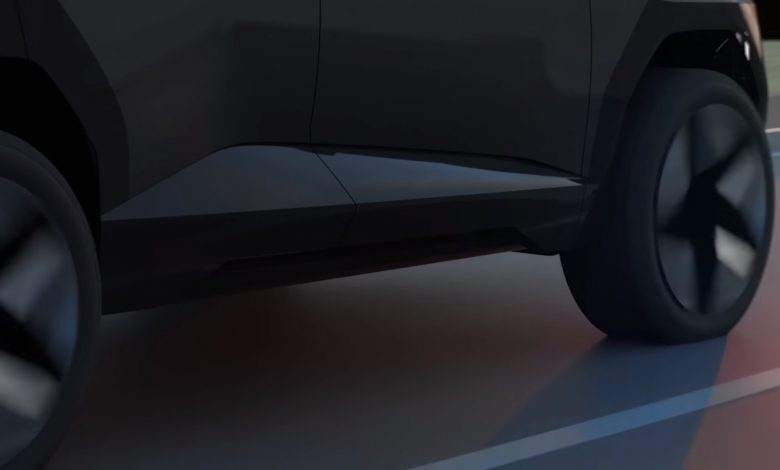 Mahindra has released a teaser video for its upcoming premium electric SUV, which could be anything from a coupe SUV based on the existing XUV700 dubbed as XUV900. Details are far and few, though the official unveil for this model is scheduled for 15th August later this year at Mahindra's special design facility in the UK.
Mahindra's "Born Electric Vision" or BEV concept is a smart wordplay, but beyond that the company intends on doing a whole lot more than making acronyms. 3 vehicles were shown off at the initial February reveal, and the first of which will be released is the XUV300 which will compete against the likes of the Tata Nexon and will release in July. This teaser however is reserved specifically for their EV SUV coupe which is scheduled for the August release.
The future is electrifying at Mahindra, as we're putting sport back into electric SUVs.
Be part of the journey as we define the future.
Unveiling soon. #BornElectricVision

Know More: https://t.co/WsnktqXytF@BosePratap pic.twitter.com/yHvIbKWpZc

— Mahindra Born Electric (@born_electric) June 10, 2022
[tie_slideshow]
[tie_slide]
[/tie_slide]
[tie_slide]
[/tie_slide]
[tie_slide]
[/tie_slide]
[tie_slide]
[/tie_slide]
[/tie_slideshow]
Mahindra's Advanced Design Europe project or MADE is in charge of this project and takes heavy inspiration from Mahindra's Formula E venture as is seen in the teaser video. This is apparent thanks to the futuristic design cues, sharp edges and modern outlook on the design. To see how far Mahindra has come from the initial Reva is mind-blowing, and just makes it even more interesting to see where they can go forward from this.