Formula 1
The Grand Prixview for 2022 Grand Prix Du Canada
F1 is going back to Canada for the first time since 2019, and the Circuit Gilles-Vileneuve will be the venue for a lot of talk in the F1 paddock.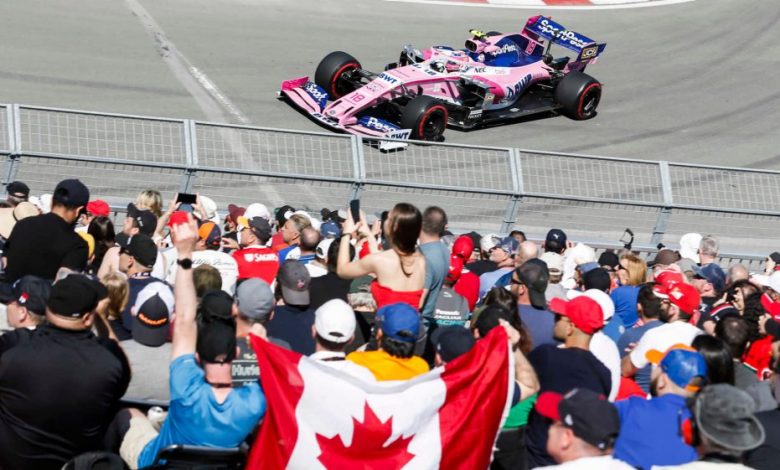 The Circuit Gilles-Villeneuve has been the venue for many an interesting and entertaining F1 races in recent past, just look at 2007, 2008, 2010, 2011, 2014 and it doesn't take long to realise that this track is loved and favoured by many F1 drivers and F1 fans as well. Two drivers have their home race this week- Latifi and Stroll, and will be hoping to put on a good show. With that in mind, here's what we should keep an eye out for this weekend!
Ferrari's resurgence and hunger for a win
It can be quite definitively said that nothing has gone right for Ferrari after Australia. Driver mistakes, reliability concerns and strategy errors have seen them throw away easy 1-2 finishes, wins and some incredibly crucial points to rivals Red Bull. They enter the weekend a whopping 80 points behind!
However, Ferrari do have a very quick car which has scored most of the pole positions in 2022 all in the hands of Charles Leclerc. Despite their unreliable nature, the Ferrari PU is a quick one, and to make the story a bit sweeter in recent past Ferrari's track record here has also been good, with the 2018 race being won by Vettel and the 2019 race also being won by him, on track and in most fan's hearts at least!
Ferrari hence have a decent chance of getting their title challenge back on track here in Canada, and with the past few years being proof that their car favours the Montreal track, Ferrari have a real chance of achieving their first win since Australia this weekend.
Alpine's straight-line speed advantage to prove handy?
At the 2022 Azerbaijan GP, an unusual metric which was noted by a fair few of us was how quick the Alpine cars were in a straight line. Ocon and Alonso kept trading fastest Sector 3 times all weekend, and there was proof of this when despite having the benefit of DRS and slipstream, the McLarens could barely get close to Alonso all race!
Seeing as how the Circuit Gilles Villeneuve has most of the track taken at full throttle, the Alpine duo could well be looking set to have a good weekend ahead. The long back straight and succeeding main straight are perfect opportunities for Alpine to show off their engine's true capabilities, and who knows- we might see a repeat of Qatar or Hungary from last year this weekend if things go well for them!
Red Bull keen to extend their points advantage further
Over the past few races, RB have gained some superb momentum. They have been gaining points at a very rapid rate, and at this point in the season they're 80 points ahead in the constructor's championship and their drivers are 1st and 2nd in the drivers' championship standings. It's safe to say then that Red Bull are comprehensively dominating the field!
Max Verstappen is very fast, as is his teammate Checo Perez and between them they have won all of the past 4 races, with a double podium in 3 out of the last 4 races. A Red Bull has been on the podium at every race this season except Bahrain, and with the momentum they have they look set to be the favourites to win this weekend out- can anyone stop them?
Mercedes' woes to continue or diminish?
Mercedes suffered massive porpoising issues all weekend in Baku, with Hamilton struggling to get out of his car at the end of the race. Despite this, the team matched their highest points haul of the season with 27 points in total, the same they scored in Bahrain.
Team principal Toto Wolff has said that he has faith in the Mercedes engineers to get the car fixed to avoid a repeat of Hamilton's back pain in the succeeding weekends, but the car seems to be fundamentally flawed right from its base, and getting a hold on the problem and fixing it seems to be a far-fetched thought.
However, Mercedes are on the path to improvement- their reliability is among the best in the field, and both drivers have finished every race, though their finishing position has sometimes been a bit off. Nonetheless, Canada has been their strong track and at least one of their drivers has finished on the podium here over the past few years- can they keep up this streak?
The weather story
The weather seems to be stable on Saturday and Sunday, but rain showers are expected to hit the track during Friday practice. This could mean that there's a chance we see rain showers on Sunday, which will throw a spanner into the works for the teams and drivers, but increase the unpredictability of the race itself!
Do jog your mind into the historic archives of F1, and remember one of the greatest races of all time, possibly even the greatest F1 race of the modern era- the 7th round of the 2011 F1 season. Jenson Button won the race, but what's so special about that race, you ask? I believe this video will give you the answer to it!