Auto Business
Formula 1
Launch
CONFIRMED! Ferrari Purosangue SUV will debut in September 2022
After a 4 year long wait from its announcement, we're finally going to see Ferrari's V12 powered SUV.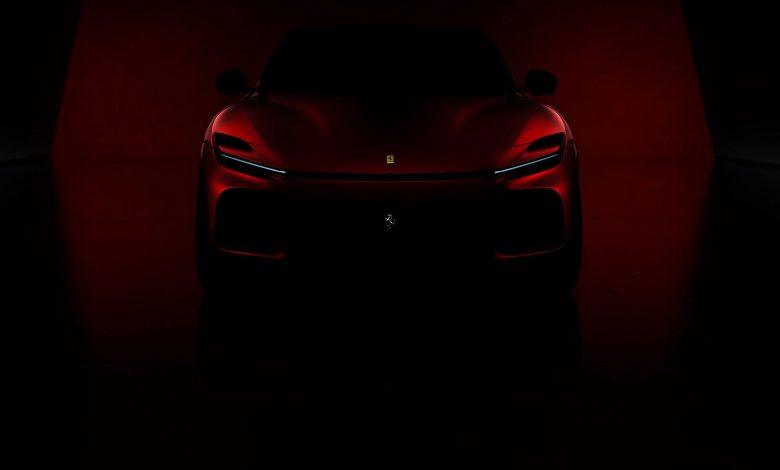 Ferrari hosted its capital markets day on June 16th 2022 and finally announced that the V12 powered, long awaited Purosangue SUV will be presented to the world. This is 4 years after Ferrari had announced that it will launch an SUV back in 2018 when it hosted its Capital Markets day. Co-incidence? I think not. Apart from this major announcement, Ferrari also announced the following:
15 new launches between 2023 and 2026.
Over the plan period, on average, Icona and Supercar models will represent less than 5% of total volumes, Special series will be around 10%.
Purosangue's yearly average contribution to shipments will remain below 20% over its lifecycle.
The highly awaited new Supercar will arrive within the plan period.
The first full electric Ferrari will be unveiled in 2025, as previously announced
By 2026, the product offering will be 40% ICE, 60% hybrid and full electric.
The evolution of ICE, an essential part of the Company's heritage, will continue.
Hybrid power trains will continue to benefit from the technological transfer of Ferrari's racing experience.
Electric engines will be designed, handcrafted and assembled in Maranello, to ensure a unique driving experience also derived from racing solutions.
An interesting find from the above is that the guys at Maranello will keep the Purosangue rather limited owing to the fact that it will only cover 20% of Ferrari's sales during its lifecycle. Moreover, there are heavy rumors that the Purosangue will be a pure V12 powered SUV meaning it is likely to have a Naturally Aspirated V12. Imagine an NA V12 Ferrari launch in 2022! One big last hurrah for ICE powered vehicles and 'petrol-heads' indeed.
There's more to be known from the above bullet points. Ferrari plans to keep its hypercars very very exclusive – the Icona and Supercar models will have less than 5% of total volume sold while the Special series models like the 812 Competizione will have about 10% of the total sales in volume. In addition to this, Ferrari will have almost 60% offerings as hybrids or pure-electric ones by 2026 while the remaining 40% will be ICE powered 4-wheelers. The Purosangue was already announced to have around 830+ HP from their new V12 engine which is Ferrari's most powerful V12 to date. Ferrari will now join the likes of Bentley, Rolls-Royce, Lamborghini, Aston Martin, Porsche and Maserati, all of whom had to succumb to the market's demands of SUVs in order to keep their business profitable. It stays irrelevant how much better or faster your cars are when you don't have the money to make them. This is exactly why Mclaren are looking to join in by the end of 2030.