Formula 1
Verstappen takes Pole for Sprint as both Mercedes crash out on Q3! Austrian GP Qualifying highlights
Strong winds continued to trouble drivers as lots of lap times were deleted for exceeding track limits.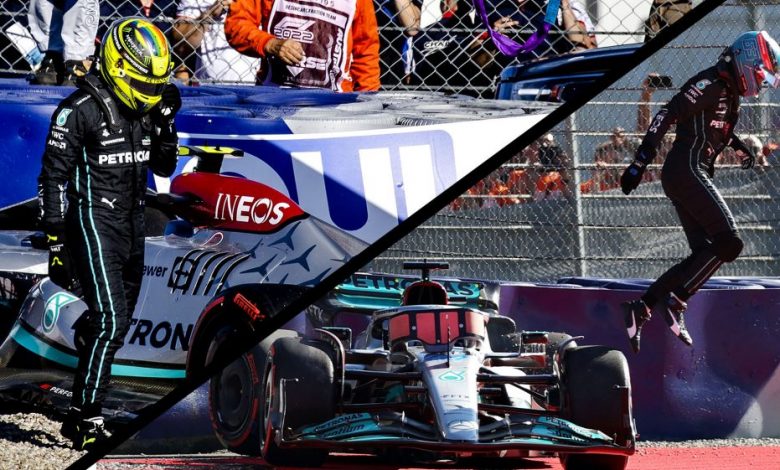 Daniel Ricciardo continued to disappoint for yet another qualifying session as he was not able to find the pace to promote himself out of Q1 and had to settle for a measly P16. His teammate, Lando Norris could only manage to secure P15, as his lap times were deleted multiple times due to exceeding track limits. McLaren are not the only team to be dismayed by this qualifying session, as both Aston Martin cars got knocked out in Q1 for a 3rd race in succession. Despite several upgrades, the Silverstone based team are still not able to find the sweet spot in their car's build for this year's regulation. Vettel fans will be heartbroken to see the 4-time world champion start at the last position on the grid for tomorrow's sprint race.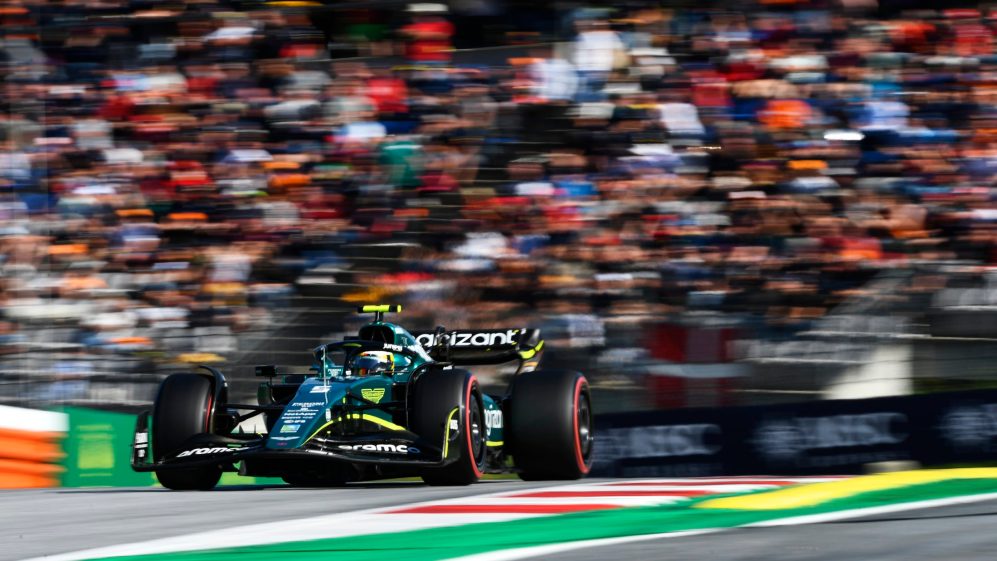 The race directors are very strict about track limits this season, and looked closely at every driver's lap on this hilly circuit. The final two corners namely Turn 9 and Turn 10 were especially looked upon closely. A driver who exceeded track limits at Turn 10 had their next lap time deleted as well because of the momentum gained by the car upon coming out on the impending straight and as a result, a better lap time. Valtteri Bottas is carrying a new power unit this weekend and is looking at a pitlane start on Sunday. However, he was unable to push his C38 into Q3. Alex Albon, carried the his upgrades from Silverstone to the RedBull ring and showed a significant improvement as compared to his qualifying session last week.
Going into Q3, it was exhilarating to see both HAAS cars competing with the title contenders. Although it was nice to see all cars of Ferrari, RedBull, Mercedes, Alpine and HAAS get into Q3, it was a session Mercedes would like to forget. Though they were very strong and looked for the top positions, both of their drivers brought out the red flags. Halfway through the session, Hamilton counter-steered a bit too much into Turn 7 and ran off into the gravel and into the barriers badly damaging his car. After the resumption of the session, Russell went off at Turn 19 to park his W13 in the barriers, damaging his rear wing and suspension in the process.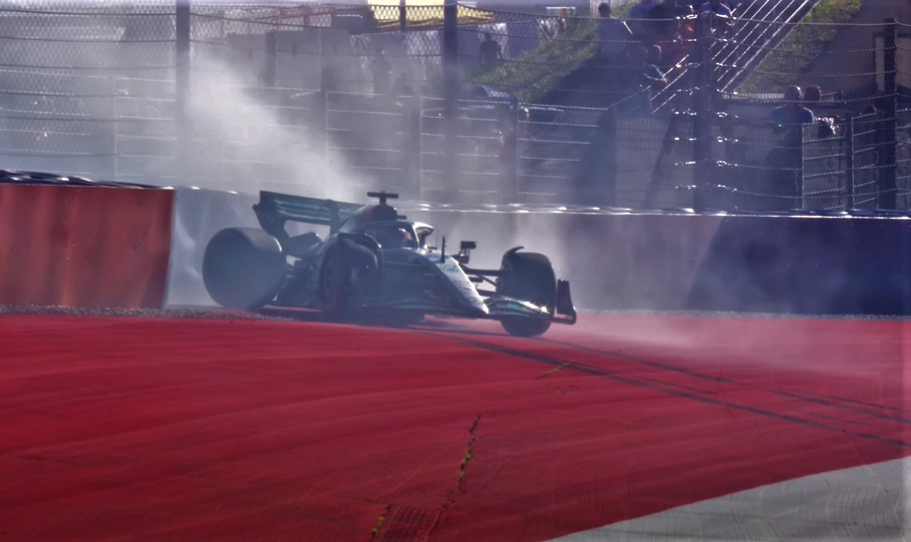 As was expected, both Ferrari and RedBull were level-pegging throughout the session, and at a point Ferrari seemed pretty quick. But, a mega final lap by Verstappen in the end granted him the pole position for the sprint race. Leclerc and Sainz closely followed behind by less than a few one-hundredths of a second, with Perez behind them at P4. Verstappen was elated to come out o top in front of the home crowd of his team, with most of them being his fans in orange. Alpine also looked very strong in these conditions, with Ocon and Alonso securing P6 and P9 respectively. They were split apart by both HAAS drivers Magnussen (P7) and Schumacher (P8).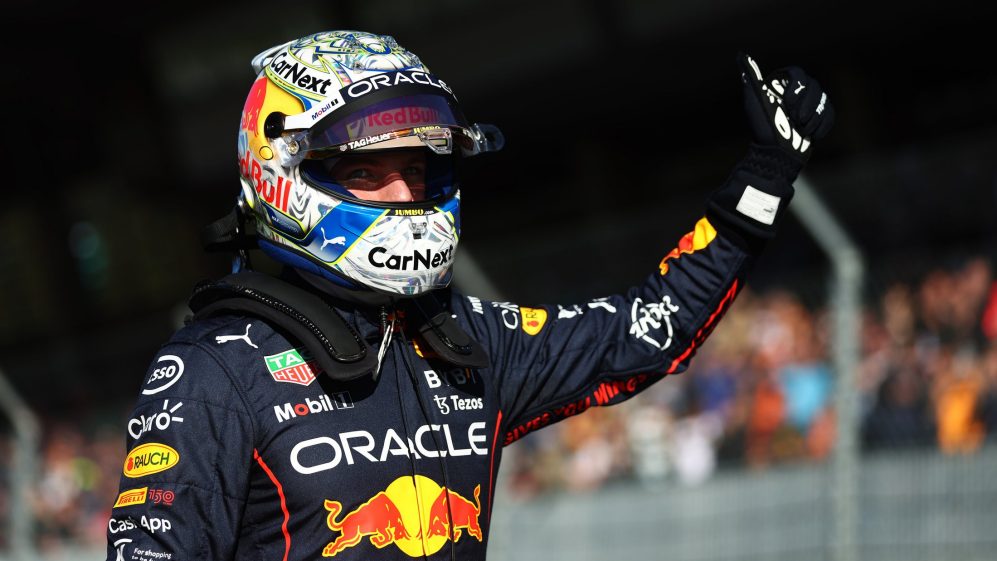 The complete timesheets are given below:
POS
DRIVER
Q1
Q2
Q3
1
1
 
RED BULL RACING RBPT
1:05.852
1:05.374
1:04.984
19
2
16
 
FERRARI
1:05.419
1:05.287
1:05.013
26
3
55
 
FERRARI
1:05.660
1:05.576
1:05.066
26
4
11
 
RED BULL RACING RBPT
1:06.143
1:05.805
1:05.404
24
5
63
 
MERCEDES
1:06.235
1:05.697
1:05.431
24
6
31
 
ALPINE RENAULT
1:06.468
1:05.993
1:05.726
27
7
20
 
HAAS FERRARI
1:06.366
1:05.894
1:05.879
22
8
47
 
HAAS FERRARI
1:06.405
1:06.151
1:06.011
22
9
14
 
ALPINE RENAULT
1:06.016
1:06.082
1:06.103
22
10
44
 
MERCEDES
1:06.079
1:05.475
1:13.151
20
11
10
 
ALPHATAURI RBPT
1:06.589
1:06.160
20
12
23
 
WILLIAMS MERCEDES
1:06.516
1:06.230
15
13
77
 
ALFA ROMEO FERRARI
1:06.442
1:06.319
14
14
22
 
ALPHATAURI RBPT
1:06.463
1:06.851
19
15
4
 
MCLAREN MERCEDES
1:06.330
1:25.847
19
16
3
 
MCLAREN MERCEDES
1:06.613
10
17
18
 
ASTON MARTIN ARAMCO MERCEDES
1:06.847
12
18
24
 
ALFA ROMEO FERRARI
1:06.901
9
19
6
 
WILLIAMS MERCEDES
1:07.003
9
20
5
 
ASTON MARTIN ARAMCO MERCEDES
1:07.083
12