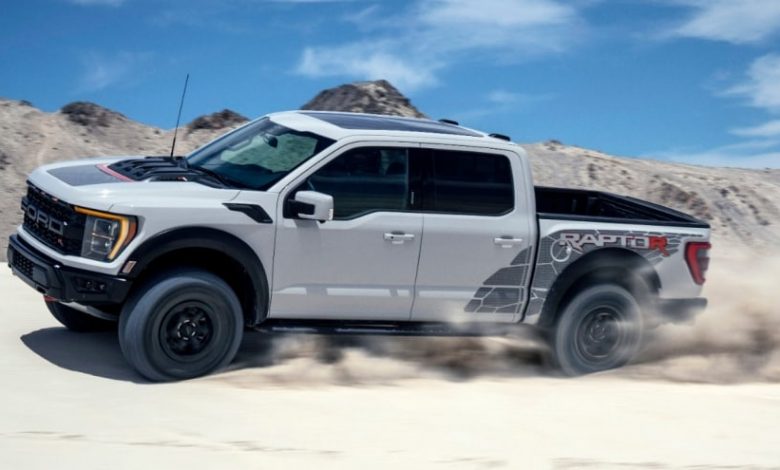 700 hp. On a pickup truck. Yes. You read that right. The new Ford F150 Raptor R gets a huge power boost, featuring a new 5.2-liter supercharged V8 that cranks out 700 horsepower and 640 lb-ft of torque (whicSh translates to about 868 Nm of torque). Carl Widmann, Ford Performance chief engineer quotes "Raptor R is our ultimate Raptor" and we totally buy it!
The engine, previously used in the Mustang Shelby GT500, was picked up and tuned to suit the characteristics of the heavy Raptor, and is mated to a 10-speed SelectShift transmission. With a focus on offroadability, a hallmark of the F150, upgrades to the engine as well as other parts such as the oil cooler and the air intake were made.
However, not straying too far from its newfound sporty credentials, the Raptor also gets a dual-exhaust system with various exhaust modes such as Normal, Sport, Quiet and Baja. Other than that, you get the standard safety suite and comfort features for the price, but the highlight remains the powertrain.
To put down all that power to the wheels must be a task and Ford hasn't disappointed on this front either. The car gets a first-in-class 33″ inches wheels as a standard fit from the factory! Enthusiasts in India can only dream of this level of OEM-level customization. The tough-as-nails suspension, which is all-new, features a five-link suspension model, with kit such as electronically controlled dampers thrown in! Now, isn't that any car aficionado's dream?
Sadly, however, with Ford having packed its bags and left over an year ago, the possibility of seeing this car on Indian shores is close to none. The time is right; Indians are increasingly opening up to unusual caterings, if the value proposition is fair. If the folks at Ford India are listening to this: please bring this car here. Please.