Formula 1
Remembering Jules Bianchi- A Potential World Champion
8 years after a horrific crash which took the young driver's life, on this day, F1 commemorates his talent and the unrealized prospects of fighting among the best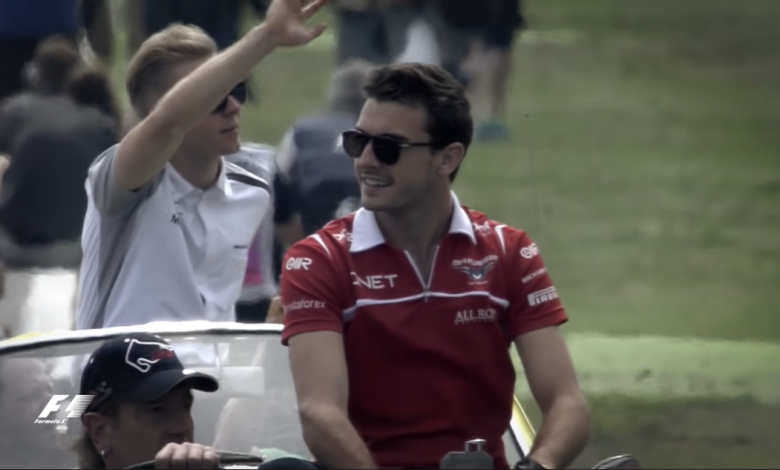 A budding young Frenchman whose talents were recognized immediately as he tested for Ferrari in 2009, Jules Bianchi was immediately taken in at the Force India team as a test driver. This was until 2013, when the Marussia F1 team offered him a seat in their car. It was apparent that the car was poor, but Jules managed to show his talent proving that given a chance at a top team, he was capable of bringing home trophies.
Unfortunately, it was all for naught as the the 25-year-old driver crashed and sustained severe brain damage at the 2014 Japanese Grand Prix. It was under the heavy rain, when Adrian Sutil's car slid off the track and marshals were working to remove his car. Jules was not able to slow down under double waved yellow flags and slid off at the same point where Sutil had spun out, and collided with a shovel at high speed. The crash proved to be fatal, as he went into coma. He was transferred to a hospital at his home town, Nice. An year later, on 17 July 2015, he passed away. His death was a first fatality, 21 years after Ayrton Senna died in 1994 as result of an accident. His car number 17, has hence been retired from use in Formula 1.
Formula 1 Career
Jules was a jewel to the sport as he showed great pace and development as a driver. At the Marussia team he out-paced his teammate Max Chilton and secured a P15 on his debut after starting P19. In the 2013 Hungarian Grand Prix, he finished P13. He secured his first points in the 2014 Monaco Grand Prix finishing P9, despite getting a 5-second time penalty which made him drop a place. He was also rumored to replace Fernando Alonso at Scuderia Ferrari that season, before the deadly incident at Suzuka.
Aftermath of the Incident
FIA formed a special investigative research group after the incident to understand and suggest approaches to reduce the risks of accidents and find ways to mitigate their severity. Over time, a lot of new rules and changes have been introduced in F1 races, regarding the deployment of safety cars and yellow flags. A very important addition to the sport was the compulsory Halo on the driver's cockpit. Though a lot of disapproval and opposition was directed towards it by a lot of drivers, it has eventually turned out to be as an indispensable life-saver in the current cars, most notably proving its worth in Grosjean's accident in 2020, Hamilton and Verstappen's clash at Monza 2021 and the most recent Zhou's crash at Silverstone 2022. These incidents remind us of the dangerous nature of motor racing and in spite of continual improvements, drivers who risk their lives owe it to the racing community, to lost ones and friends and family.
Relationship with Charles Leclerc
Jules Bianchi was also an idol and godfather to Ferrari driver and 2022 title contender Charles Leclerc and helped him throughout his junior career. In Charles's words, "When my father didn't have the money to keep me going in karting & it was going to be my last year, Jules Bianchi was kind enough to speak of me to Nicolas Todt, who then paid for everything for me until I reached F1. So, without Jules, I would be nowhere." 
View this post on Instagram