Formula 1
Grand Prixview for the 2022 French Grand Prix!
We return to the iconic Paul Ricard circuit with an interesting turn in competition after Mercedes set a strong comeback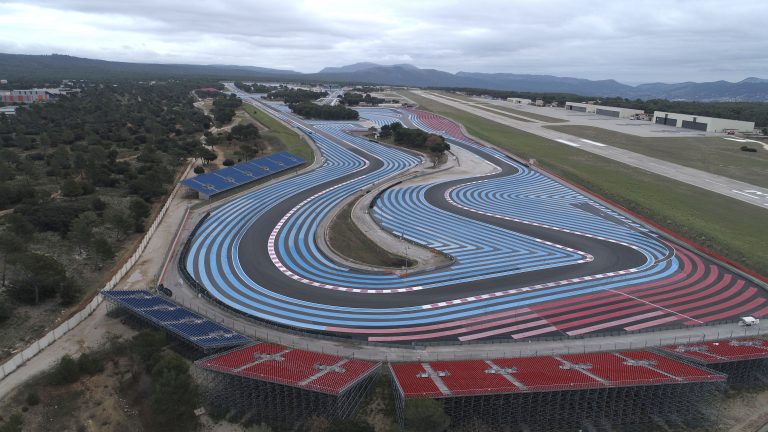 One of the most beautiful circuits on the F1 calendar, Paul Ricard holds a special place in every F1 enthusiast's heart. As confusing as the track appears from up above, Circuit Paul Ricard has been an important venue in the F1 calendar.
A circuit with long straights and both fast & medium-speed corners has always entertained the viewers and spectators. With the new regulation changes and tire degradation conditions this year, we may be just lucky to be able to witness an interesting turn of events!
A Busy Mercedes Garage
7-time world champion Lewis Hamilton will appear for his 300th Grand Prix. A major feat for the Briton. Despite a few snags in the initial stages this year, he looks very strong with the updated car. Mercedes have secured a podium for the past 4 races consecutively, the last 3 through Hamilton, with Russell only joining him behind at 4th. Team Principal Toto Wolff has discussed the new developments and is surely happy with his team's progress.
In his words, "Paul Ricard is a very different track and challenge. It has smooth tarmac and a wide range of corner types, along with long straights. The aim will be to make further inroads on the gap to the front and hopefully be back on the podium." It was also hinted that Mercedes would hence start aiming for the top spots of the championship. The engineers at their garage will be all over the W13's to gain those tenths of a second which hold them back from competing at the front.
If that's not all, Formula E driver, and test driver for Mercedes, Nyck de Vries will debut with the Mercedes F1 car this season. He will replace Hamilton for the FP1 session at Paul Ricard, as a requirement for a rookie driver to participate in 2 free practice sessions. This will be Nyck's second stint in this year's formula 1 car, as earlier this season he appeared in Alex Albon's Williams car in Barcelona.
This weekend @nyckdevries will be taking the wheel of W13 for FP1. 👊

Lewis has chosen this weekend to fulfil the first of two young driver sessions required by all teams this season. George has selected one later in the year. pic.twitter.com/aNimIvCClU

— Mercedes-AMG PETRONAS F1 Team (@MercedesAMGF1) July 20, 2022
The Competition among teams
RedBull and Ferrari had their own issues in Austria with Perez and Sainz respectively, which have cost them dearly in terms of points. Ferrari got the upper hand with Leclerc's win. However, the ball still seems to be in Redbull's hands with the lead they carry at this moment. Leclerc will only hope to shorten the points gap between himself and Verstappen. With Mercedes and its newfound confidence in their car, this may just yet turn into a 3-way battle.
In the midfield, McLaren and Alpine are currently standing at an equal 81 points each, and one of them will take the upper hand this weekend. Alpine will surely be backed by the home crowd. HAAS having scored a massive 19-points in the last 2 races combined has pulled itself out from the bottom, threatening Alfa Romeo lying in their wake. Team Principal Guenther Steiner, seemingly impressed by his team's improved form has said that the team is now aiming for a 6th place in the constructors championship.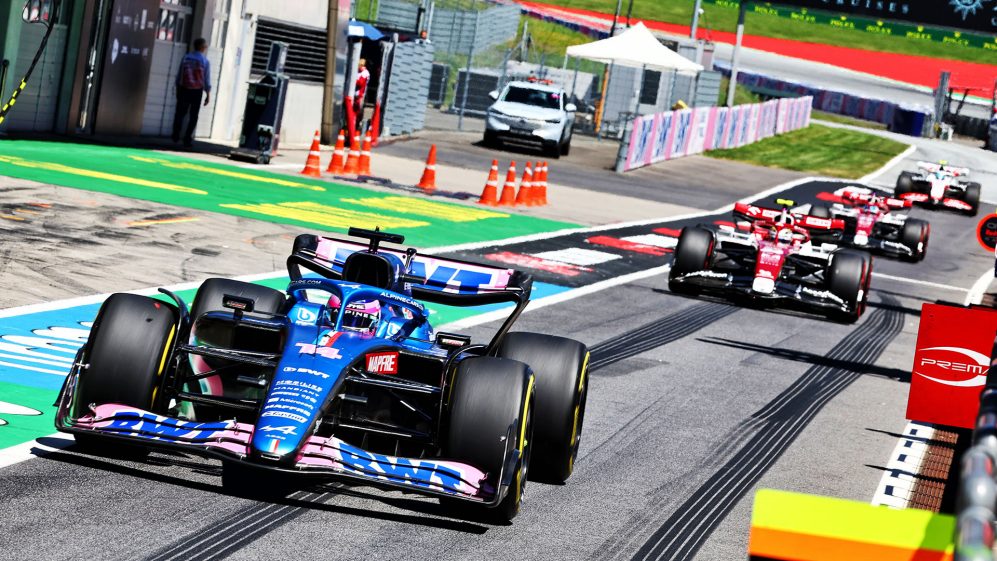 Poor form of Alphatauri
Rookie driver Yuki Tsunoda has failed to finish in the top 10 in the last 5 races, and has also negative attention from excessive use of expletives, apart from the racing scene. His counterpart, Pierre Gasly too has not had it very well this season. Despite being the more experienced driver he was often outqualified by his young teammate. The team, sitting currently at a dismal 8th place, with 27 points in its bag, has introduced new performance upgrades for France. The Flying Frenchman, Gasly will surely be stoked to make an impact on his home race this weekend.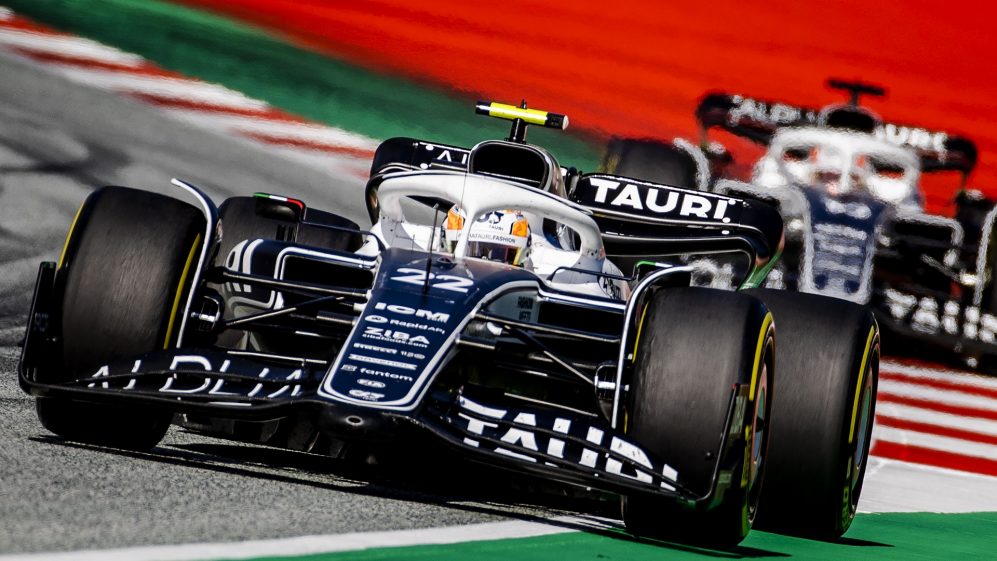 Enhanced Scrutiny, Track Limits and Tire Strategies
FIA had previously announced a clampdown on the "flex floors", mainly affecting top two teams, RedBull and Ferrari. These teams were instructed to rectify the faults by the French Grand Prix. So, we will be able to see a few design changes in the floors here and there on their cars. The FIA will also be on a strict lookout for the vertical oscillations on the cars, though the Aerodynamic Oscillation Metric (AOM) will be introduced from Belgium onwards.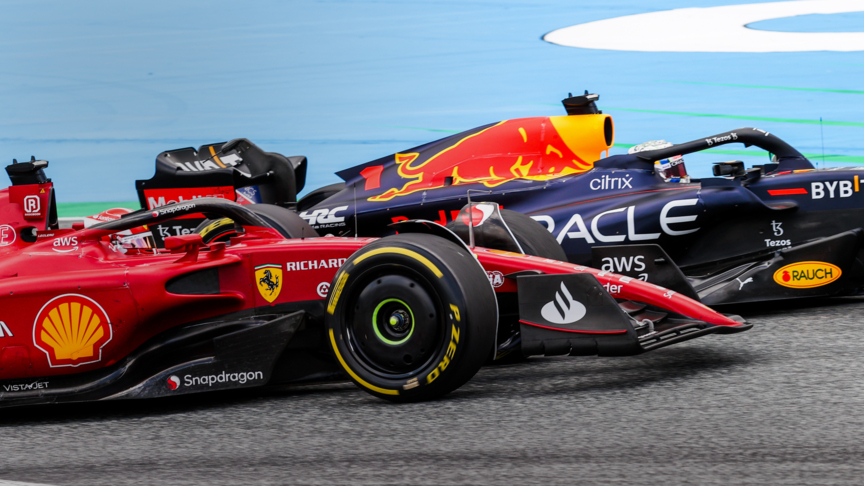 The race directors specially faced a lot of backlash from the teams and fans for being "trigger-happy" on track limit infringements at Austria. Many drivers sought reforms upon this. RedBull Team Principal Christian Horner expressed his concern over the large run-off area on the circuit, "inviting" drivers to exceed the limits. HAAS driver Mick Schumacher also called for discussions regarding this very issue. However, the FIA has decided to disregard these notions and stay rigid on its bias for track limit penalties.
Paul Ricard is also notoriously known for its unrelenting tire degradation, especially with the large run-off areas, which increase the degradation even more. It is said the undercuts are very strong here and teams will look to capitalize upon that. In Austria, RedBull faced problems with tire degradation which saw Max Verstappen lose a lot of pace, eventually having to concede the win to Leclerc.
The team will hope a repeat of that episode will not occur in France. Tire strategies are widely discussed every year for the French Grand Prix, as they are elemental for the teams to meet their goals on Sunday. F1's official tire supplier, Pirelli has announced the use of the C2 hard tire, C3 medium tire and C4 soft tire for this year's race. They have mentioned the expectation of warm temperatures, which will test the durability of the new 18-inch wheels over last year's 13-inch ones, which were prone to overheating.