Formula 1
Leclerc leads Verstappen in qualifying! 2022 French GP Quali highlights
Charles Leclerc claimed his 16th F1 Pole Position, followed by Verstappen and Perez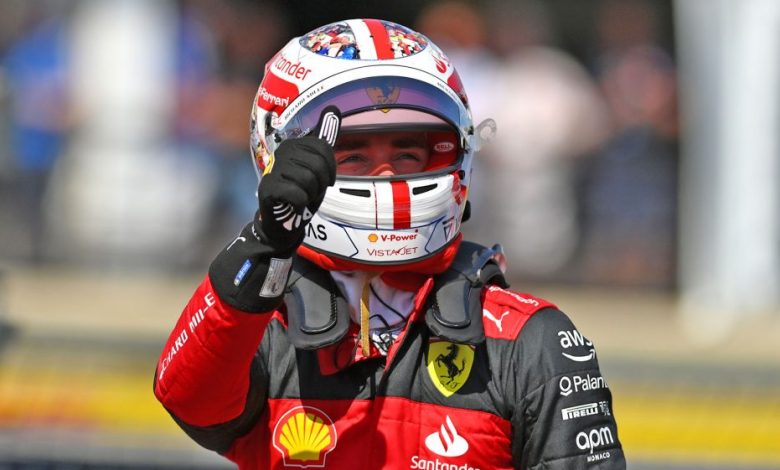 Qualifying proved to be an interesting session as the drivers prepared to post their best laps, many of carried new modifications and new components to their cars.
Q1
Alphatuari's Gasly seemed to disappoint his home crowd by getting knocked out in Q1 itself. He had hoped to improve significantly with the heavy modifications to his car, but just did not seem to find the pace. Williams driver Latifi was the other driver to disappoint with new developments being made to his car, as he qualified P20 on the grid. The strong pace he displayed in the practice sessions was nowhere to be seen in this session. Schumacher had initially put up a good lap to get out of the bottom, only to have his lap time deleted, which relegated him to the P19 spot for tomorrow's race.
Q2
Valtteri Bottas and Sebastian Vettel could not find the appropriate grip on their respective final runs before Q2 ended, which saw both of them get knocked out. McLaren's Daniel Ricciardo posted a decent lap, but a flying Magnussen pushed him out of the top ten shy of just 0.086s. French fans continued to be disappointed as Esteban Ocon couldn't improve his performance to get into Q3.
Q3
A brilliant team strategy by Ferrari paid off beautifully as Sainz gave a nice tow to Leclerc in the final sectors in both runs to grant the latter an extra pace over Verstappen. Leclerc posted a final benchmark time of a blistering 1:30:872! Verstappen qualified P2 behind by only 0.304s after failing to improve on his previous lap. He was followed by Perez in P3. The Mexican was happy with his performance as he admitted to having the worst weekend so far this season. Japanese driver Yuki Tsunoda also posted superb laps to place himself into P8.
After an enjoyable Quali session, all eyes will be at the top two drivers tomorrow at the start for the main race. In Verstappen's words, "Points are scored on a Sunday!". We will also see Sainz and Magnussen start at the back of the grid, as a penalty for taking new Power Unit components. The complete driver standings for Quali are given below:
POS
DRIVER
Q1
Q2
Q3
1
16
 
FERRARI
1:31.727
1:31.216
1:30.872
17
2
1
 
RED BULL RACING RBPT
1:31.891
1:31.990
1:31.176
14
3
11
 
RED BULL RACING RBPT
1:32.354
1:32.120
1:31.335
20
4
44
 
MERCEDES
1:33.041
1:32.274
1:31.765
19
5
4
 
MCLAREN MERCEDES
1:32.672
1:32.777
1:32.032
14
6
63
 
MERCEDES
1:33.109
1:32.633
1:32.131
20
7
14
 
ALPINE RENAULT
1:32.819
1:32.631
1:32.552
17
8
22
 
ALPHATAURI RBPT
1:33.394
1:32.836
1:32.780
20
9
55
 
FERRARI
1:32.297
1:31.081
DNF
10
10
20
 
HAAS FERRARI
1:32.756
1:32.649
9
11
3
 
MCLAREN MERCEDES
1:33.404
1:32.922
12
12
31
 
ALPINE RENAULT
1:33.346
1:33.048
12
13
77
 
ALFA ROMEO FERRARI
1:33.034
1:33.052
13
14
5
 
ASTON MARTIN ARAMCO MERCEDES
1:33.285
1:33.276
15
15
23
 
WILLIAMS MERCEDES
1:33.423
1:33.307
11
16
10
 
ALPHATAURI RBPT
1:33.439
7
17
18
 
ASTON MARTIN ARAMCO MERCEDES
1:33.439
9
18
24
 
ALFA ROMEO FERRARI
1:33.674
8
19
47
 
HAAS FERRARI
1:33.701
9
20
6
 
WILLIAMS MERCEDES
1:33.794
6