Formula 1
Leclerc leads Norris at Free Practice 2! 2022 Hungarian GP FP2 Highlights!
Norris impressed the crowd with a great pace, as Leclerc the fastest on the grid, albeit a few snags with his transmission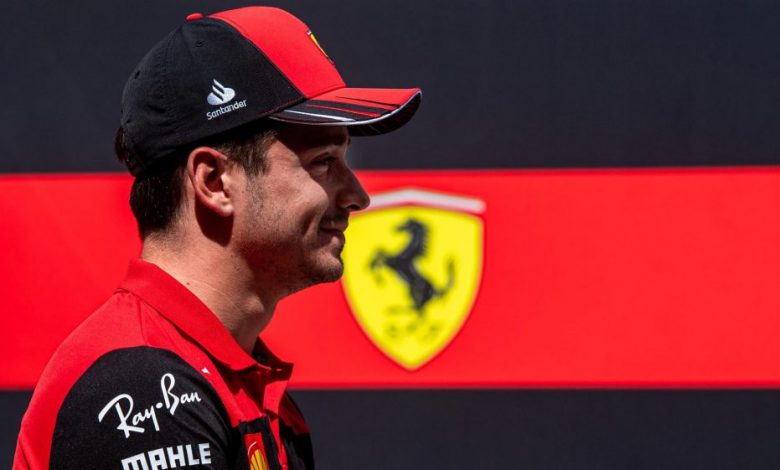 Both Ferraris dominated FP2 throughout the session. Well, almost. They were split apart by the young McLaren driver, Lando Norris, who slotted himself between the two for P2, just 0.217s behind Leclerc who put a great time of 1:18:445 at the end of the session.
As the drivers came out onto the track with softs and medium tires, they had to manage their laps through a lot of traffic, given the short length of the circuit ( only 4.38 km!). Leclerc seemed to breeze through the session, being blazingly fast on the first and second sectors. But it was the McLarens who stole the show in the second session. As the teams inched towards their final setups for the weekend, the Papaya team clocked in some very decent laps and at the end were even faster than the RedBulls.
The Mercedes team seemed to be quite a lot behind in terms of pace as compared to last week in France. While we were told to expect this both by James Vowles and Hamilton himself, we didn't expect the position to be that bad. A lot of work to be done in the Mercedes garage for tomorrow. Hamilton was especially upset with the balance of his W12 and reported instability of his car to his engineers a few times. Russell was repeatedly told to lift and coast on several corners as his cooling issue was not completely resolved.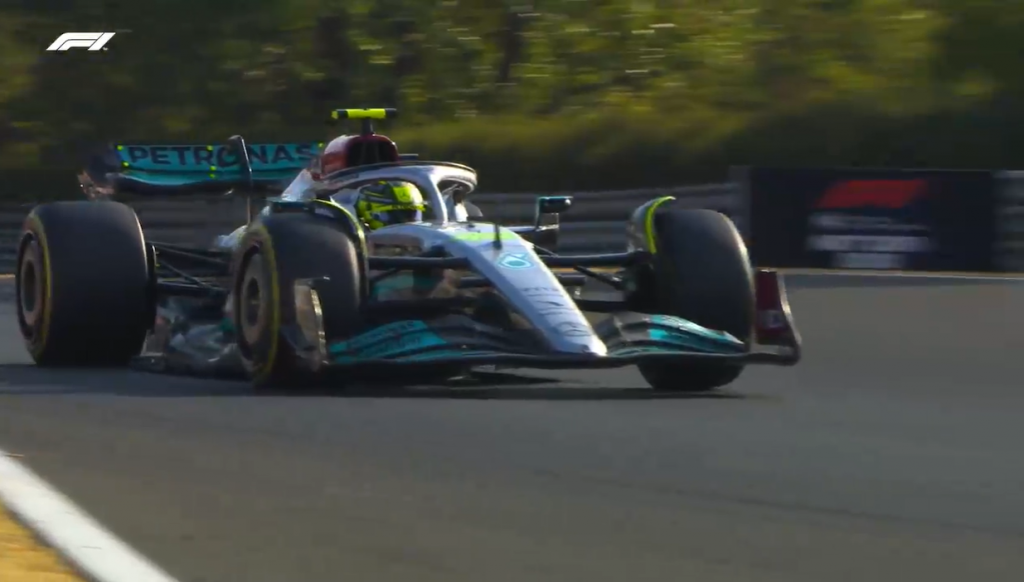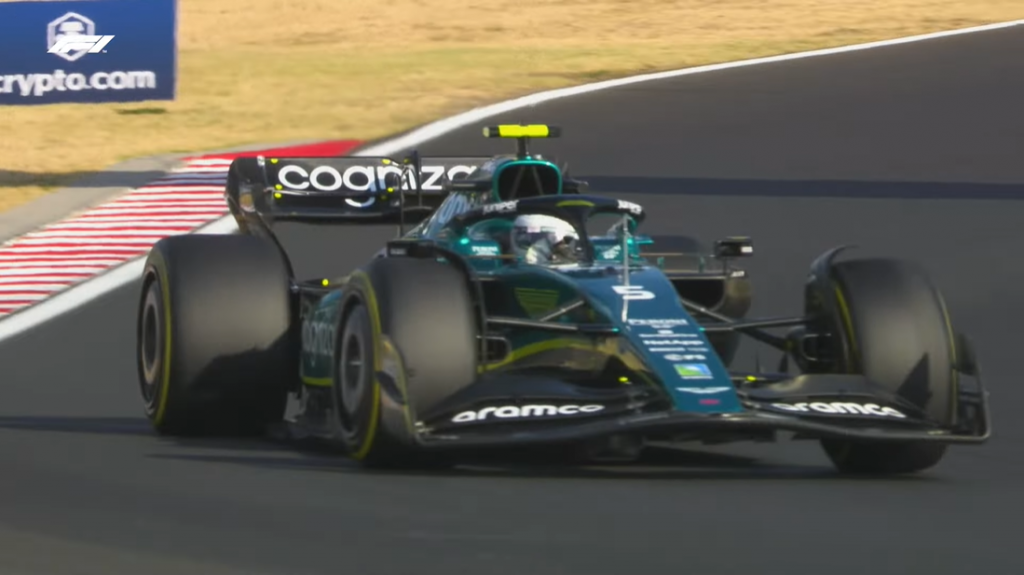 Aston Martin's new rear wing seems to have paid off pretty well, as far as Vettel was concerned who placed himself at P7 with consistent fast sectors. The Hungaroring being a medium-speed corner intensive circuit, doesn't offer a lot of over taking opportunities, as we saw last year Alonso hold off Hamilton for 10 good laps, who was by all means way faster than him. As such, in this session we were able to see several drivers take runs as if they were racing each other. It also led to several drivers also having to lift off, which affected their lap times. The complete driver standings for this session are given below:
POS
DRIVER
TIME
GAP
LAPS
1
16
 
FERRARI
1:18.445
27
2
4
 
MCLAREN MERCEDES
1:18.662
+0.217

s

29
3
55
 
FERRARI
1:18.676
+0.231

s

29
4
1
 
RED BULL RACING RBPT
1:18.728
+0.283

s

26
5
3
 
MCLAREN MERCEDES
1:18.872
+0.427

s

27
6
14
 
ALPINE RENAULT
1:19.049
+0.604

s

30
7
5
 
ASTON MARTIN ARAMCO MERCEDES
1:19.253
+0.808

s

31
8
63
 
MERCEDES
1:19.355
+0.910

s

28
9
11
 
RED BULL RACING RBPT
1:19.397
+0.952

s

28
10
77
 
ALFA ROMEO FERRARI
1:19.411
+0.966

s

30
11
44
 
MERCEDES
1:19.547
+1.102

s

23
12
24
 
ALFA ROMEO FERRARI
1:19.605
+1.160

s

26
13
31
 
ALPINE RENAULT
1:19.614
+1.169

s

27
14
18
 
ASTON MARTIN ARAMCO MERCEDES
1:19.702
+1.257

s

30
15
10
 
ALPHATAURI RBPT
1:19.730
+1.285

s

28
16
20
 
HAAS FERRARI
1:19.818
+1.373

s

29
17
47
 
HAAS FERRARI
1:19.985
+1.540

s

28
18
6
 
WILLIAMS MERCEDES
1:20.488
+2.043

s

30
19
22
 
ALPHATAURI RBPT
1:20.521
+2.076

s

31
20
23
 
WILLIAMS MERCEDES
1:20.615
+2.170

s

20