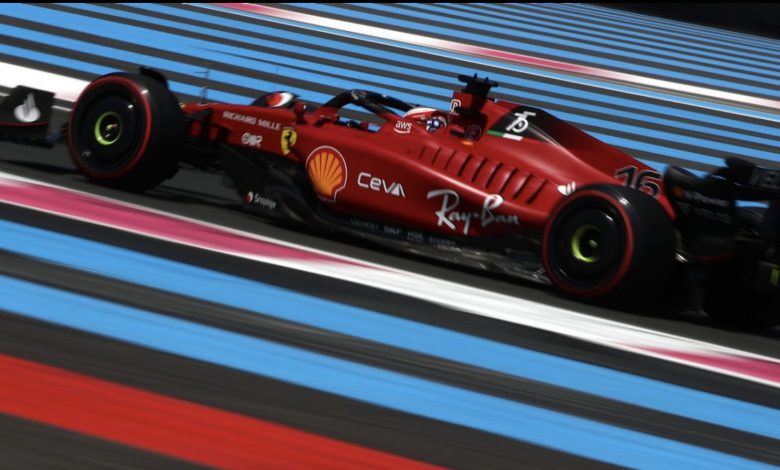 So far, Ferrari have quite solidly proved that just building a fast car alone is not enough for winning either of the championship. The skill of the whole squad and not just the drivers is important, each on their own terms to gather the victories. The aptitude to also make the right calls at the right moments is also one of the more essential factors in an outlook where the cars are almost similar and almost all race outcomes boil down to just changing the tires at the right moment. Lets have a look at where the Italian team was excellent at their strategy execution, and where they bit the dust. Spoiler alert, they've had a a rough season so far.
Bahrain
The season opener had an element of surprise for literally everyone as no one knew what to expect of the others. Ferrari stood firm, claiming Pole Position and having on point strategy calls to keep ahead of the RedBulls. The RedBulls tried their best to try the undercut, but could not get under their skin. The Red team immediately became the favourites as they finished the race an assertive 1-2.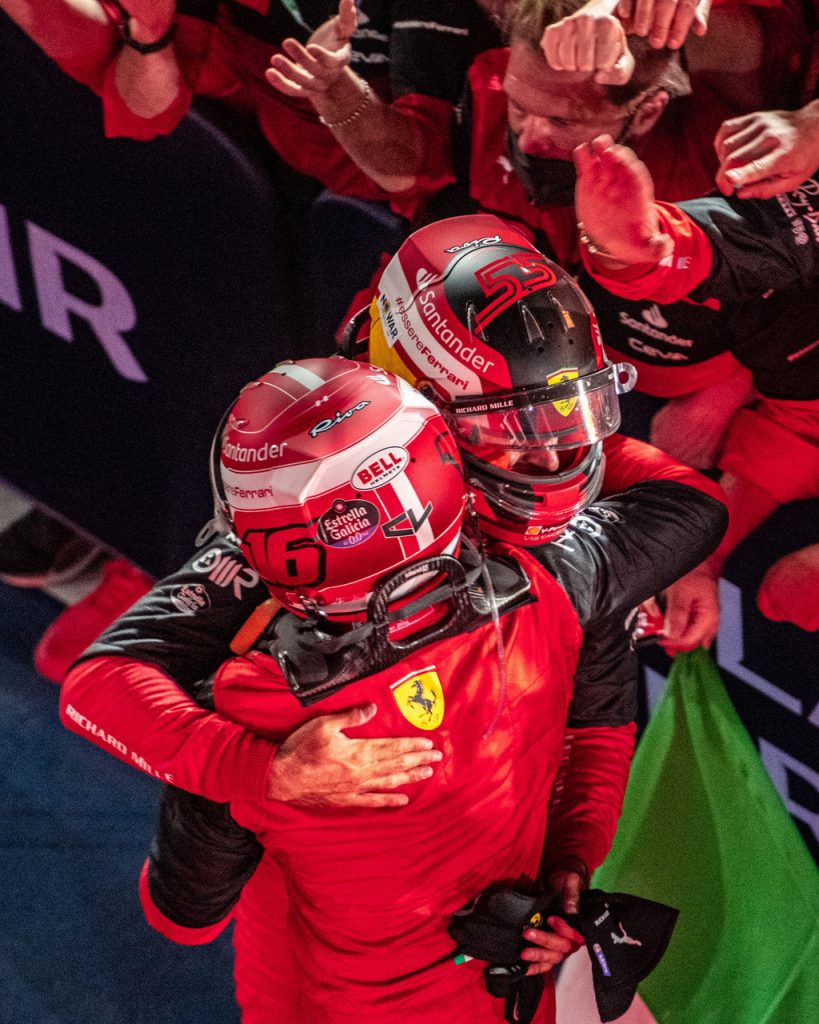 Saudi Arabia
Ferrari were able to beat RedBull yet again in the gulf. They were initially threatened by a super fast Perez. The strategists were successfully able to outsmart the Milton Keynes team with a cryptic radio call, which caught everyone unaware. Of course, it was unfortunate on Perez's part as well, as a Safety Car was deployed just the very next lap, literally giving the Ferrari drivers a free pitstop. Ultimately, they were beaten by Verstappen's tremendous pace but were well lauded for securing P1 and P3 and a healthy lead in the constructors battle.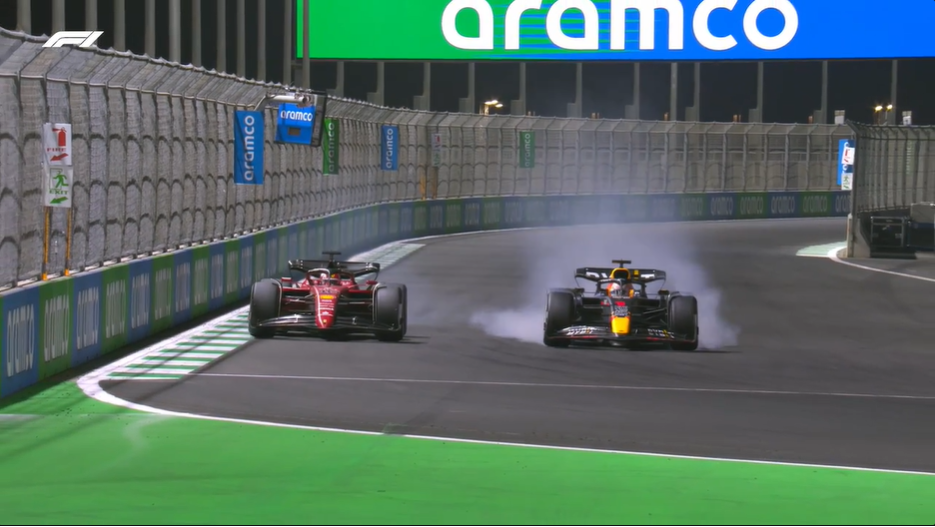 Australia
Come Australia, they followed a textbook strategy down to the last detail which granted Leclerc his second win in the season and gain a 46 point lead over Verstappen. Their ingenious tire switches of the right compound at the right time, under the Safety Car helped Leclerc maintain a healthy lead right up to the chequered flag.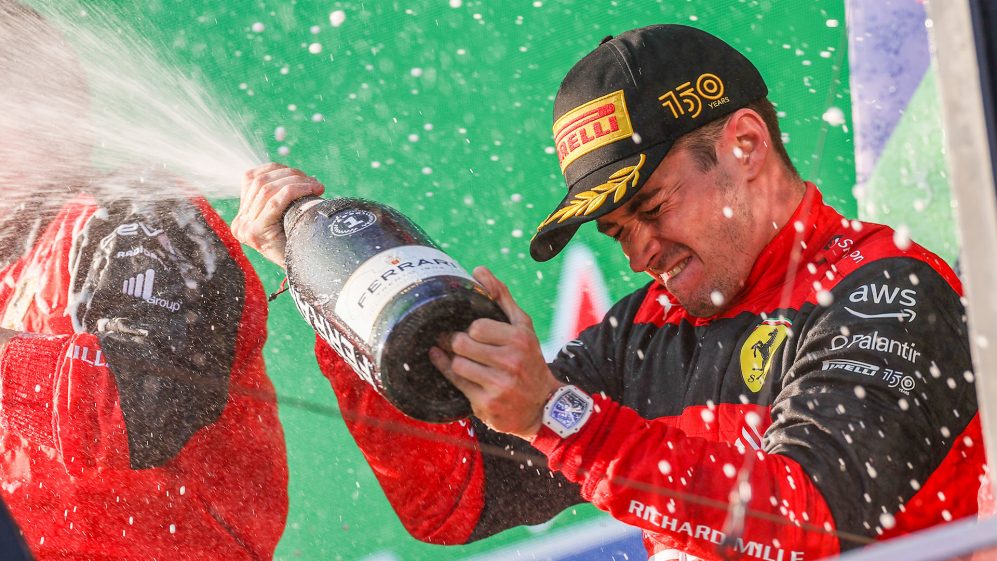 Imola
In the Emilia Romagna Grand Prix, both the Ferrari drivers botched up their race in their own way. Sainz's unfortunate incident with Ricciardo ended his race early on. But he got to witness his teammate spin out later on in the race while chasing after Perez for the second spot. Even with the right tire strategies, Leclerc lost it out completely by a fault of his own. But it was a win, in terms of his team's strategy.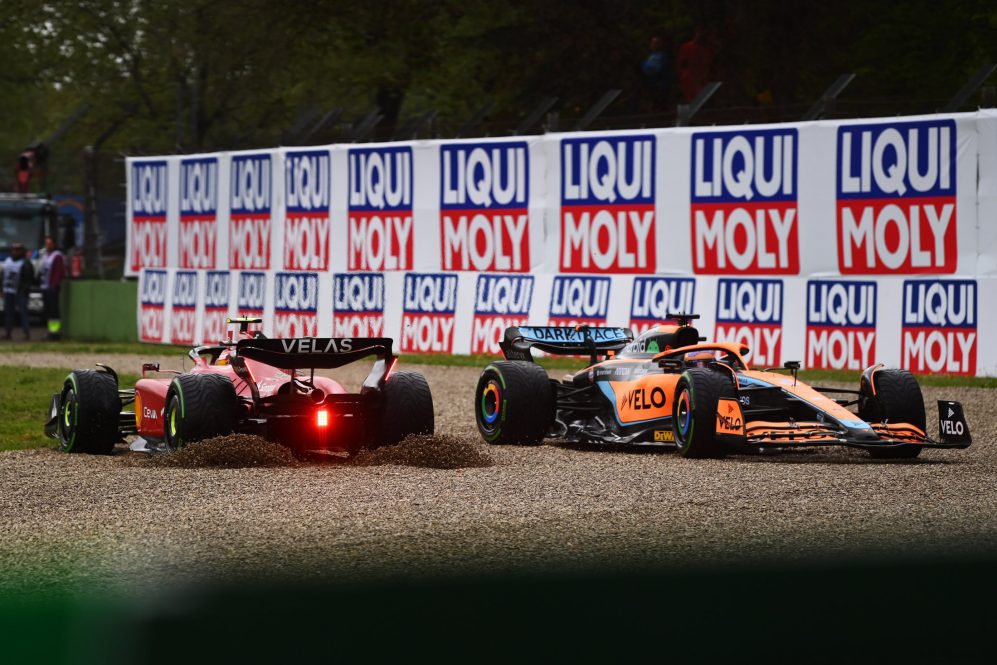 Miami
Yet again, the Ferrari started with a front row lockout but couldn't keep their positions for long. Leclerc tried to hold off Verstappen for a considerable length of the race. But a late Safety Car began to show the true colours of the Tifosi. An arguable strategy followed the deployment of the safety car, where the team decided to keep both of their drivers out instead of getting fresh boots. This gave Verstappen a lucky chance to hold on to his lead and claim it easily in the end as well.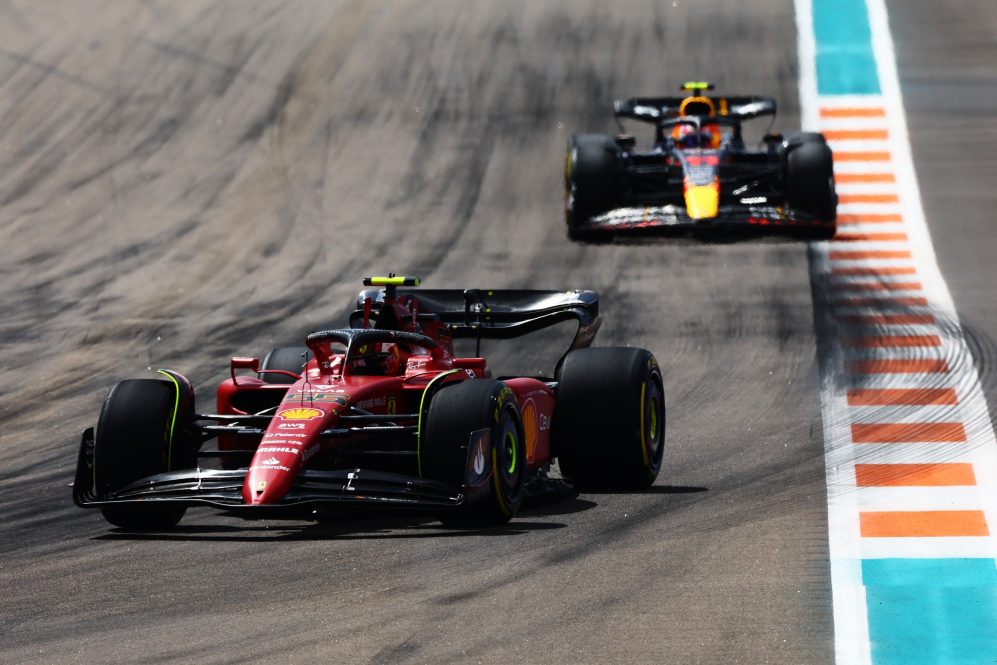 Spain
For Sainz's home GP, it was not a result as satisfying as he would have expected it to be. Firstly his teammate had to DNF because of an engine issue, and then he himself went into the gravel at Turn 4, which basically saw him lose the edge on the suitable position at the finish line. The Ferrari strategy could only control the damage with the sheer pace of their car as they finished P4, behind Russell.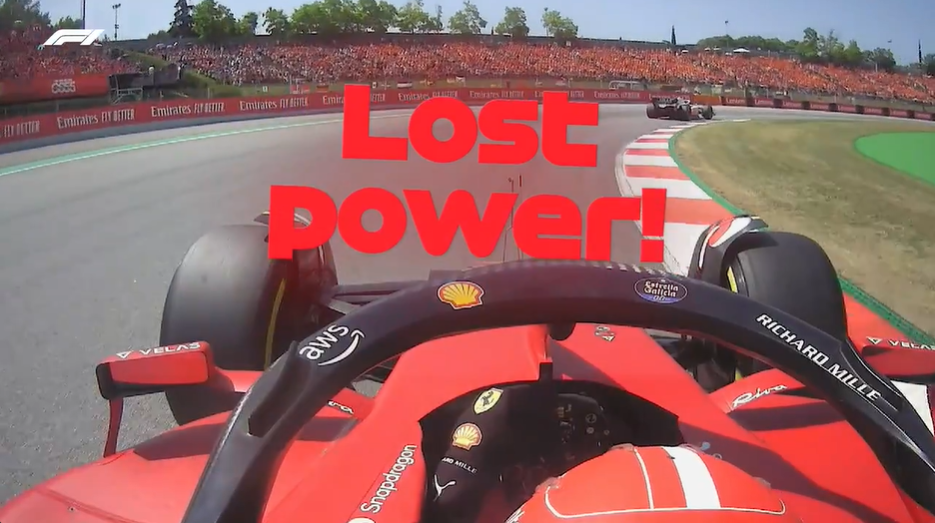 Monaco
A complete disaster and if anyone is superstitious, the Scuderia began to lose any advantage that they had in the championship, this particular race onwards. The race started on Wet tires, then the drivers switched to Intermediates and as the track started to dry up went for the slicks. Leclerc was comfortably carrying the lead and had a visual of a sure shot victory. But guess what?- his race engineers messed up the radio call between him and Sainz and called him in to pit again just after a few laps on new tires as they double stacked. The team realised their mistake, but by then it was too late, and the victory vanished from right out of their hands. A late Red Flag also could not give them any respite in a circuit where it is virtually impossible to overtake on the track.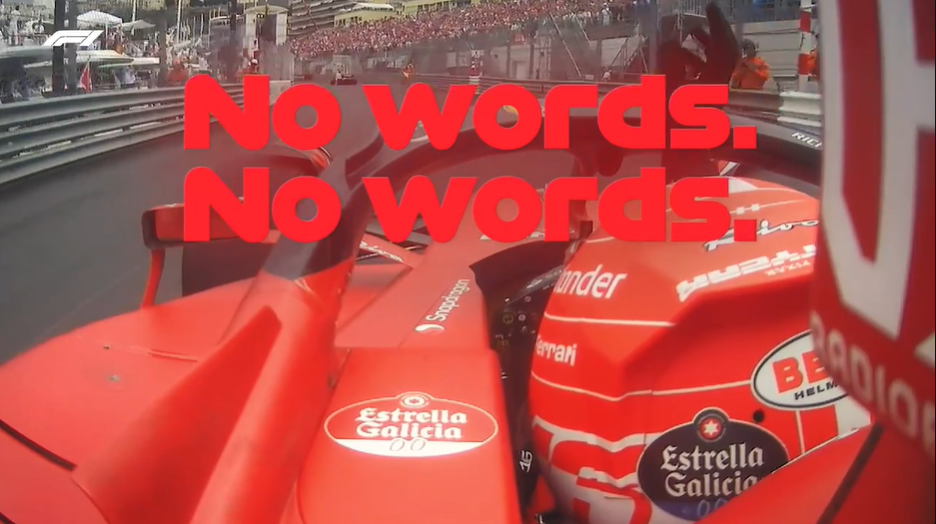 Azerbaijan
Ferrari's trail of unfortunate events had just begun to to develop, as both drivers had to retire due to gearbox and engine failures respectively. In fact it was the 2nd for Leclerc in 3 races as his team fought to regain reliability on their cars. However, the strategy played by the team was decent to grant him the win though, as they had successfully undercut Verstappen who ultimately went on to win the race, followed by Perez.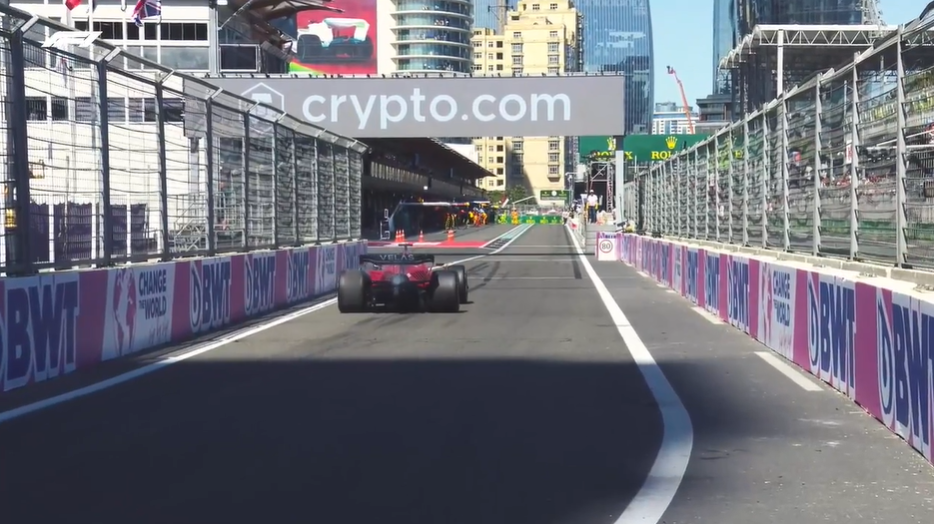 Canada
Good calls were made to introduce a new PU for Leclerc as this was a type of circuit which suited Ferrari's car so that Leclerc could make up good positions from the back of the pack. He eventually finished a mighty P5 starting P19. For Sainz, he neatly overcut Verstappen at the start as he pit for new tires few laps after the Safety Car, as he still came out leading the race. In the 2nd stint, his engineers notified him of a strategy of another Safety Car window and it worked! As both Hamilton and Verstappen had pitted for new tires earlier, Sainz had the opportunity to box for fresher tires with only 20 Laps to go. However, the good strategy did not exactly work out because of a relatively slow pit-stop. Due to this Verstappen was able to undercut Sainz and maintain the lead given his superior pace. Sainz finished P2, but nevertheless a good strategy by the team.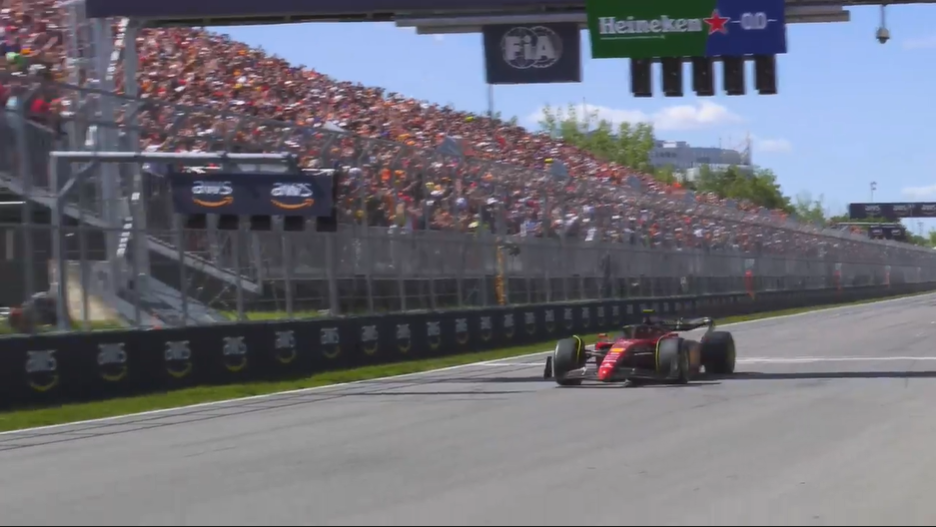 Silverstone
A race otherwise marred by Zhou's horrifying crash also saw the fans questioning the team strategy played by Ferrari. During the course of the weekend both Ferrari drivers were distinctively fast and neck-to-neck with the RedBull drivers. After an issue with Max's car, who fell back it was upto the Ferrari team to decide which driver would claim the victory. As the laps progressed, it became apparent that Leclerc was a lot faster than Sainz and the engineers soon gave calls to switch the drivers.
But a late Safety Car changed the whole face of the strategy. Leclerc was leading the race followed by Sainz and Hamilton. Nearly all the cars on the grid pit for new tires with just a handful of laps to go. Yet Ferrari decided to call the inferior driver Sainz to box, who was bound to be overtaken by competitors anyway and decided to keep Leclerc out on old Hard tires! At the restart, Sainz even disregarded his team's directions to give Leclerc some space. As a result, he almost immediately overtook Leclerc and steamed away leaving the Monegasque limping behind having no pace to fight against the rest of the drivers. Perez and Hamilton overtook him eventually and he had to finish P4 where he should have won the race. If managed properly, it could have also been a 1-2 for Ferrari!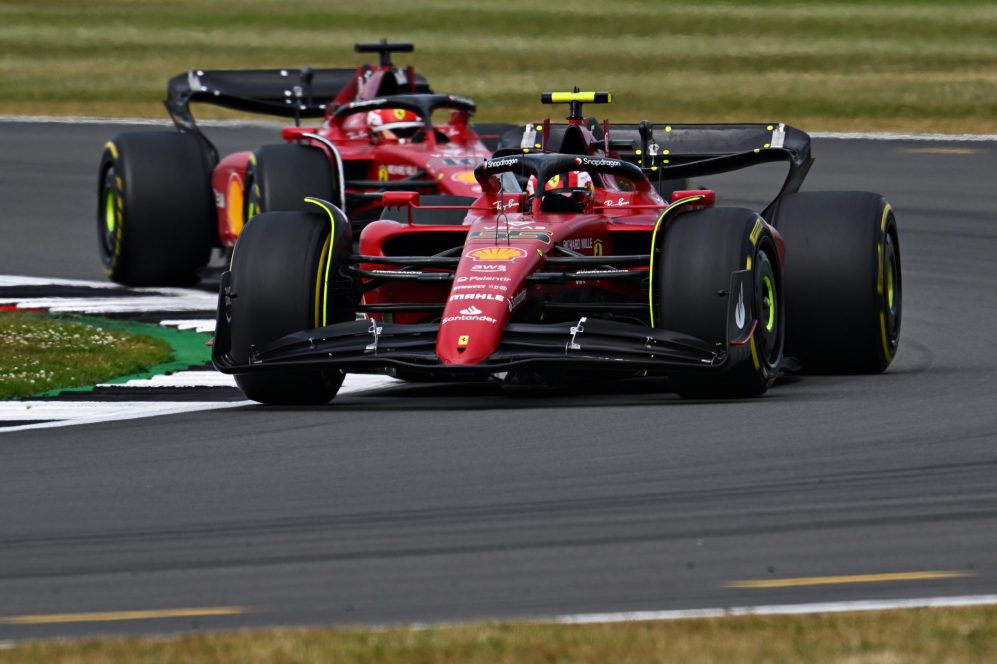 Austria
Leclerc bagged the win in the sea of orange fans making a strong statement of his championship winning intentions. The team's strategy did not play a role as large as the pace of the car did in this race. However, their goal of getting a 1-2 almost worked out until Sainz's engine caught fire and he had to retire. Verstappen and RedBull tried all sorts of strategies but just could not bring Leclerc to heel.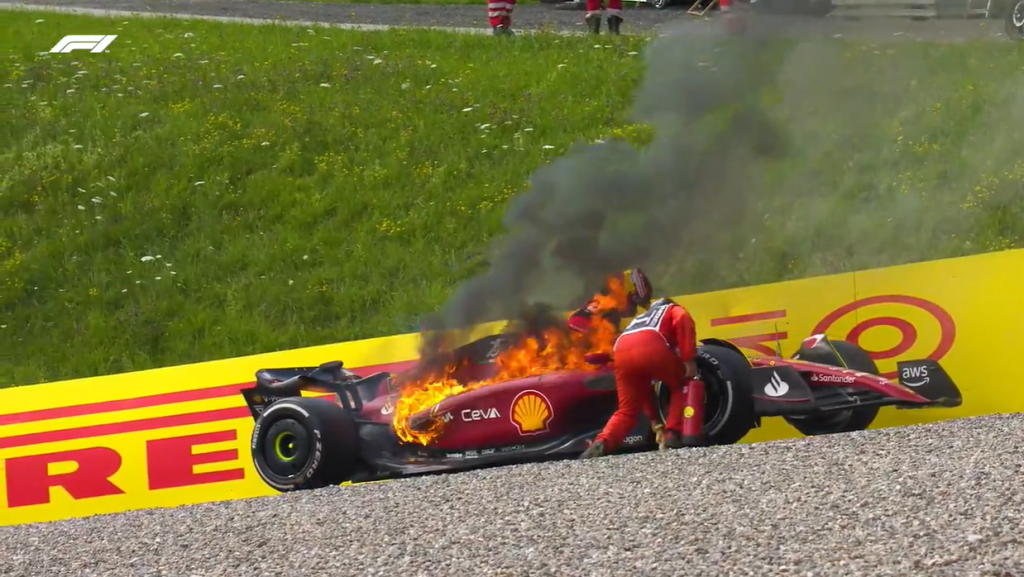 France
It was surely another race of the season that the Tifosi would like to forget. First, Leclerc, who was leading, crashed out, which gifted Verstappen the race win. Sainz who had started at the back of the grid with a new Power Unit neatly made up positions up to P6. A delayed pit-stop led to an unsafe release for him. The FIA slapped a 5-second time penalty for the violation. In successively neat overtakes he also overtook Alonso and Russell. As Sainz trundled behind Perez, his team asked him to pit during his act of overtaking the Mexican.
Going along, the very next lap he was called in to pit and serve his time penalty. This made him lose all the positions that he had gained and he ended a good 10 seconds behind Russell. Had his team called him in earlier into the pits, he could have easily made up for lost time and probably gained a podium. But his team made sure that he would not get it.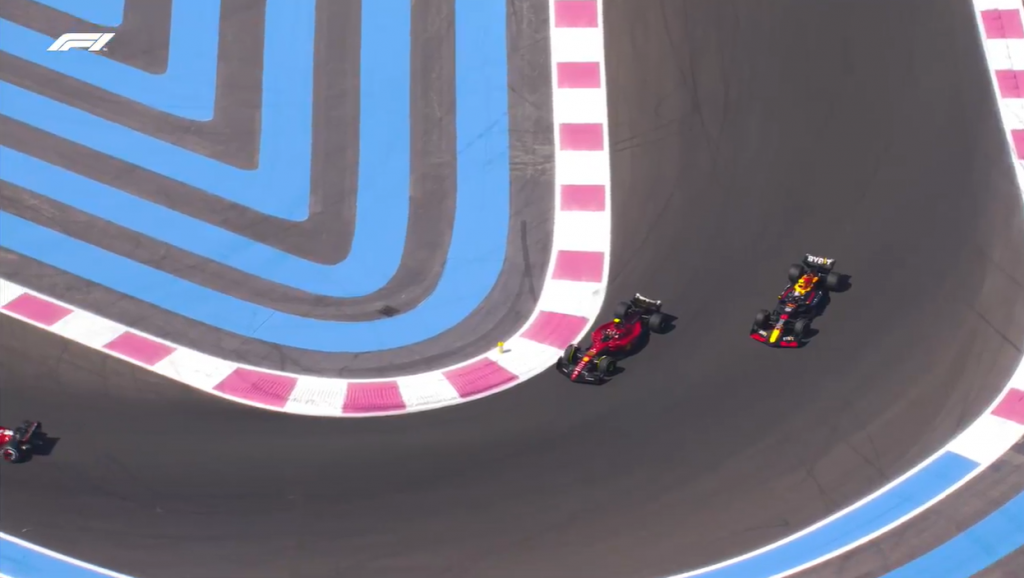 Hungary
The incident from this week which is still fresh in our minds. Team Principal Mattia Binotto expected a 1-2 finish from his drivers and his drivers had the proper car and the pace to do so. But his team on the benches made sure that the team be a laughing stock as F1 disperses for the summer break. For Sainz who had started the race P2 had a series of late pit-stops which made him lose out on a podium opportunity as his undercut did not work out.
Verstappen and Russell were quite easily able to overtake him on the main straight with the help of DRS. FOr Leclerc, Ferrari decided to give him Hard tires for the 2nd stint. They already knew from Alpine that there was no pace on the Hards but their decision boggled everone's minds. Eventually Leclerc lost a few track positions and had no pace to improve his time as well. He had to pit again with just 10 laps to go, but had fallen way behind to even imagine scoring a podium. The Ferrari drivers finished P4 and P6.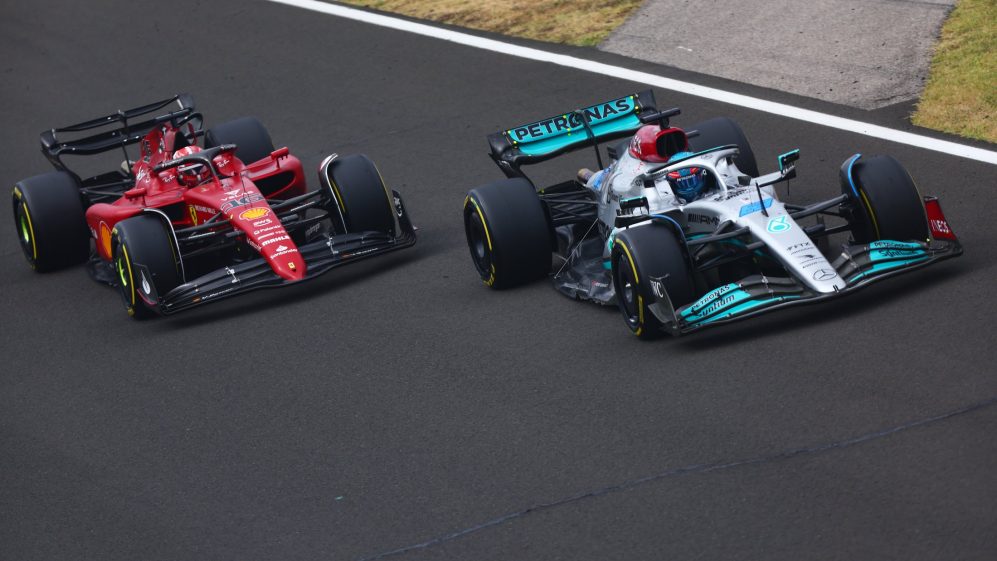 Conclusion:
While the Italian team hasn't exactly been on their best performance lately, the critics and their beloved tifosi have reigned down heavily on their strategists and team principal Mattia Binotto as well. Leclerc's radio messages and post race interviews added fuel to that fire and the angst of waiting for 2 years to finally have a race winning car pushes this negative effect even further. Many have claimed that Ferrari simply destroyed drivers who have been multiple world champions like Sebastian Vettel, Fernando Alonso to name a few. While we don't agree with that, we do agree that some strategies from Ferrari have been quite questionable just like some of their moves. The decision to switch to hard tyres for Leclerc at Hungary last Sunday, the radio call to go try for Intermediates to Sainz when Sainz replied with "It is not worth the risk" and the infamous radio call to Sainz to pit while he was overtaking Perez at France have been almost unbelievable from a team that was dominant enough to place their cars at the finish line at their own wish back with Schumacher. We need that Ferrari back and we have a feeling it might happen very soon.