Formula 1
BREAKING: Oscar Piastri has turned down Alpine offer for 2023!
In a recent press release by Alpine, the F1 team claimed Piastri will be joining the team after Alonso's departure next year which has been denied by Piastri.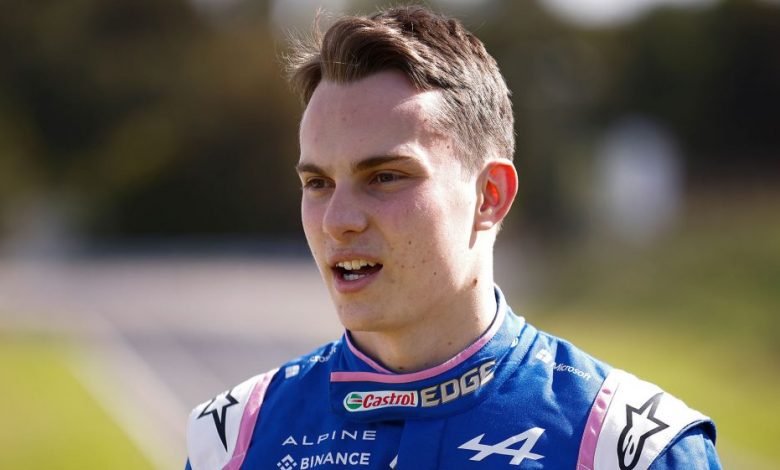 Oscar Piastri has denied joining the Alpine F1 team in a tweet late night after the Alpine F1 team claimed he is joining the team post Alonso's departure. He said that the team had put out a press release without any agreement with him and that he won't be driving for the team next year. The burning question now hangs as to whether Piastri's F1 debut will be prolonged even further.
I understand that, without my agreement, Alpine F1 have put out a press release late this afternoon that I am driving for them next year. This is wrong and I have not signed a contract with Alpine for 2023. I will not be driving for Alpine next year.

— Oscar Piastri (@OscarPiastri) August 2, 2022

Adding more twist to this story, Alpine F1 team principal Otmar Szafnauer said when asked by Autosport about Piastri's intentions that "I'm not privy to whatever pre-arrangements he has with McLaren, if any at all, but I hear the same rumours that you do in the pitlane. But what I do know is that he does have contractual obligations to us. And we do to him. And we've been honouring those obligations all year. And those obligations, last through '23, and possibly in '24, if some options are taken up."
He added, "And our obligations to him this year was to be a reserve driver, to also put him in last year's car for a significant amount of time. We're well over half that programme of 5000 kilometres, which isn't insignificant, in last year's car, in preparation for a race next year." He further stated, "Also FP1s, simulation work, and we've been performing those obligations on both sides. So he's been performing, we've been performing. So therefore we do have a legal contract with him into the future for '23. And if an option is taken up, for '24. So I don't know what he's done with McLaren. Like I said, I'm not privy to that."
Otmar had further said that he has been trying to get hold of Mark Webber who is Piastri's manager via text messages as well. All he knows is that they are "looking at other options, whatever that means." He stated that it is not upto the driver to say yes or no to the team but it is the team that confirms or denies the same. Hmm… I don't think that level of arrogance sat well with the Australian F2 champion and his Australian manager and former F1 driver Mark Webber. Piastri won the F2 championship on his first attempt in F2 and had been looking for an F1 seat. Alpine couldn't confirm that owing to their tight pact with Ocon and Alonso who they planned to keep till 2023 or even 2024. Piastri was supposed to be loaned to Williams during that period which I suppose didn't sit quite well with him. Add the sudden departure of Alonso from the team and you start to understand the bigger picture. Is this the same reason why Ricciardo left Renault or is it that Alonso and Ricciardo made their worst choices during their best times?
Here's the tweet from the Alpine F1 team that led to Piastri denying any claims of joining the team. Boy did Piastri turn the silly season even sillier. What started off as silly season by Alonso has shook up the entire grid with Piastri's tweet and it is all happening only in one team. We won't have to be bored during the summer break after all!
2023 driver line-up confirmed: Esteban Ocon 🤝 Oscar Piastri

After four years as part of the Renault and Alpine family, Reserve Driver Oscar Piastri is promoted to a race seat alongside Esteban Ocon starting from 2023. pic.twitter.com/4Fvy0kaPn7

— BWT Alpine F1 Team (@AlpineF1Team) August 2, 2022