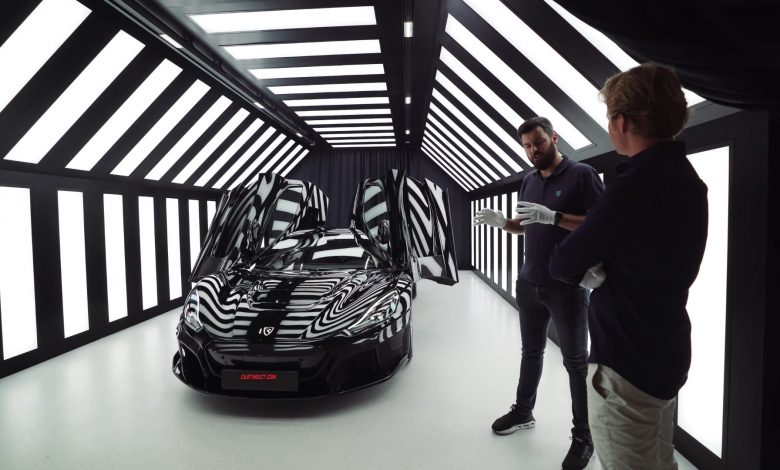 Nico Rosberg has taken delivery of the world's first production ready Rimac Nevera. For the uninitiated, Rimac is a croatian automaker that makes a bullet speed EV with a whopping 2000 Horsepower on offer. This was the same company that built 7 models of the Rimac Concept One which was infamously crashed by Richard Hammond on The Grand Tour. Some specs about the performance of this car include a 0-100 Kph time of 1.85 seconds, a powerful 1,914hp powertrain powered by 4 separate electric motors, a range of around 340 miles on a full charge and a top speed limiting out at 258 MPH. Quite the numbers right?
Well, Rimac is also the company that has partnered up with Bugatti and this Bugatti-Rimac partnership will lead to Bugatti's next car, probably electric and definitely ludicrously fast. Also, extremely expensive but we're here for the fun! You can read more about their partnership here. The motive behind revisiting this info is that Rimac's founder Matte Rimac and Nico Rosberg take a tour of their factory wherein some little details about the upcoming Bugatti are slipped out. Probably intentionally considering the post production of the video must have been checked by Rimac multiple times.
First of all, Matte Rimac points to the Chiron and says this is one of the last with the W16 engine. After Rosberg digs further a bit, Rimac says: "It's going in the opposite direction everybody probably expects." This means that the Chiron and its various uber expensive iterations will probably be the last ones with their legendary W16 engine. This was also sort of clear with the latest video that Bugatti put out about the W16 engine showing it off as an art. We didn't find any more clues in the video but you can have a look if you want to check it out.