Formula 1
F1 Silly season updates: Daniel Ricciardo to make way for Oscar Piastri at Mclaren?
The driver market has seen an immense amount of turbulence right after Seb Vettel announced his retirement. Are we ready for another key driver to leave the sport?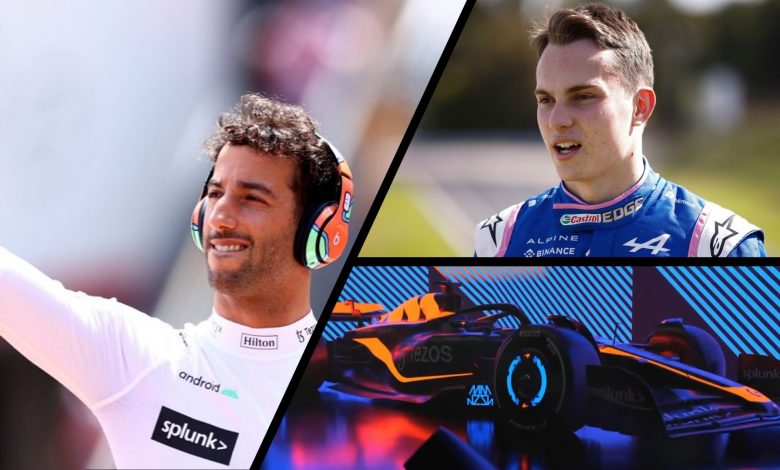 It seems like the Mclaren F1 team has conveyed to their struggling and rather famous driver, Daniel Ricciardo, that he will need to be replaced with the young and coveted F2 champion Oscar Piastri. For the uninitiated, Oscar Piastri is the 2021 FIA F2 champion who was slated to make his F1 debut with Alpine in 2022. But, Alpine instead gave the spot to old timer Fernando Alonso, keeping Piastri in reserve and planning for him to join Williams on loan while Alonso drove for Alpine. Then came the surprise exit of Sebastian Vettel who announced his retirement leaving a blank space at Aston Martin. You don't need to ask Alonso twice about a seat wherein he can build the team into a potential championship contender. This led Alpine to a rather clumsy situation as they now had an empty seat for 2023 which they finally decided was for Piastri.
By this time, Piastri's manager and former F1 driver Mark Webber had sought other options as they felt neglected by Alpine and their team principle Otmar Szafnauer. And might I add, rightfully so! Alpine tweeted that Piastri will be joining their team alongside Esteban Ocon as soon as Alonso announced his switch but, this was just the opening for some serious silly season update. Piastri then tweeted out that Alpine had announced his contract without any actual agreement with him. He added that he won't be driving for Alpine in 2023 clearing out any doubts whatsoever. Piastri had been in talks with Mclaren for a while now and it seems like that's where his heart belongs.
Coming over to the Mclaren situation now, McLaren have seemingly signed Piastri on a reserve driver deal for 2023. This one is intended to upgrade to a race seat, safely assuming that a plan for Daniel's early exit is eventually agreed upon. This was reported by Autosport.com wherein they further added that Ricciardo and the team will need to agree upon a settlement involving a substantial pay-off in order for him to walk away at the end of this season. This is because Daniel signed a 3-year deal in 2020 while he was still with Renault which extends to 2023! Moreover, FIA's contract recognition board have also green flagged Mclaren and Piastri's contract as per multiple sources. That just makes things even more pointing towards Mclaren and Piastri pairing. The more you read about it, the more it seems Alpine shot themselves in the foot by taking Alonso over a potential champion in the future Piastri.
This leads to another juicy story line. Daniel Ricciardo could join the Renault F1 team again? I mean he had a pretty good season in 2020 with the Enstone team and it seems like that car suited him quite a lot more with his late braking than the Mclaren one. With the silly season going on, we simply CANNOT rule out anything and this just seems even more likely now. Maybe it is finally time for Ricciardo to make the right career move which he has struggled with since he left RedBull after 2018.