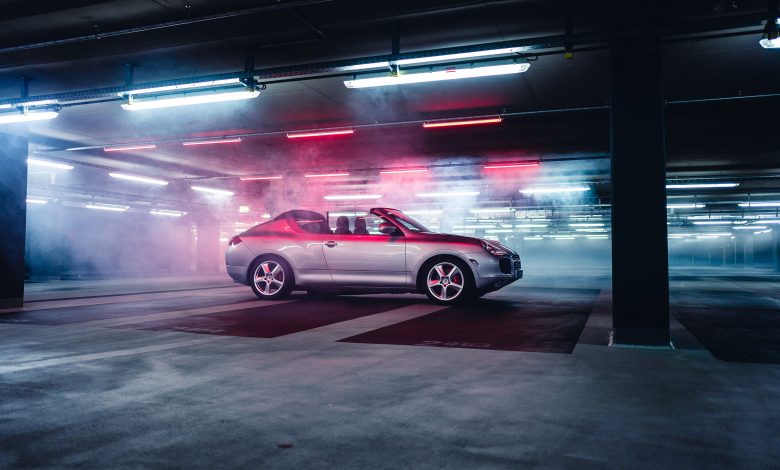 Porsche celebrates 20 years since the brand's first SUV was launched in 2002. It's launch was an immediate success, which provided buyers with a fast, reliable and a quality product with the trust of the Porsche branding. Porsche was always ahead of the curve and it came to fruition las every other manufacturer followed suit.
Since the initial launch, engineers at Stuttgart had also conceptualized a coupé, a convertible and a version longer by 20 cm. The convertible version was actually brought forward and a prototype was built. The it stands in storage in the Porsche Museum.
The Concept
For the convertible, the the top was removed and the body stiffened. However, the prototype was not built for the road, so it was transported as and when required. The model basically addressed the criteria of seating comfort for shorter A-pillars and windscreen, the effect of the tapered roof, the practicality of a two-door model, the implementation of the foldable soft-top and the design of the rear end. Two different rear sections were designed with low and high-placed tail-lights respectively. At this stage engineers were not able to agree upon one and eventually decided to abandon the build.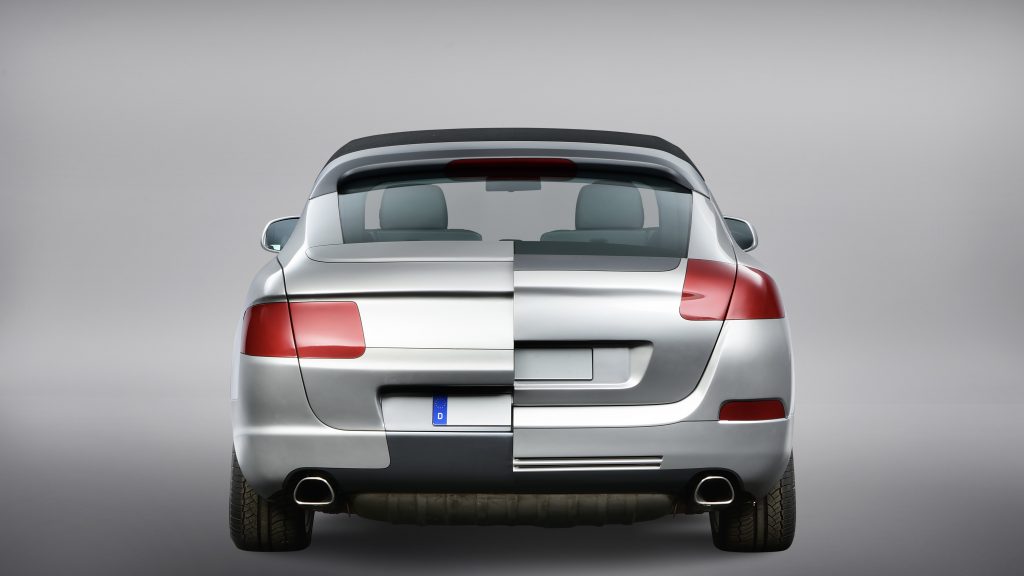 The mechanism of the convertible top was borrowed from the old 991 models, the similar of which is used in today's 911 Targa. The idea was that the roof would fold over the roll-bars in a z-pattern and be stowed away in the luggage compartment. But, the concept only just remained in the simulations for the Cayenne.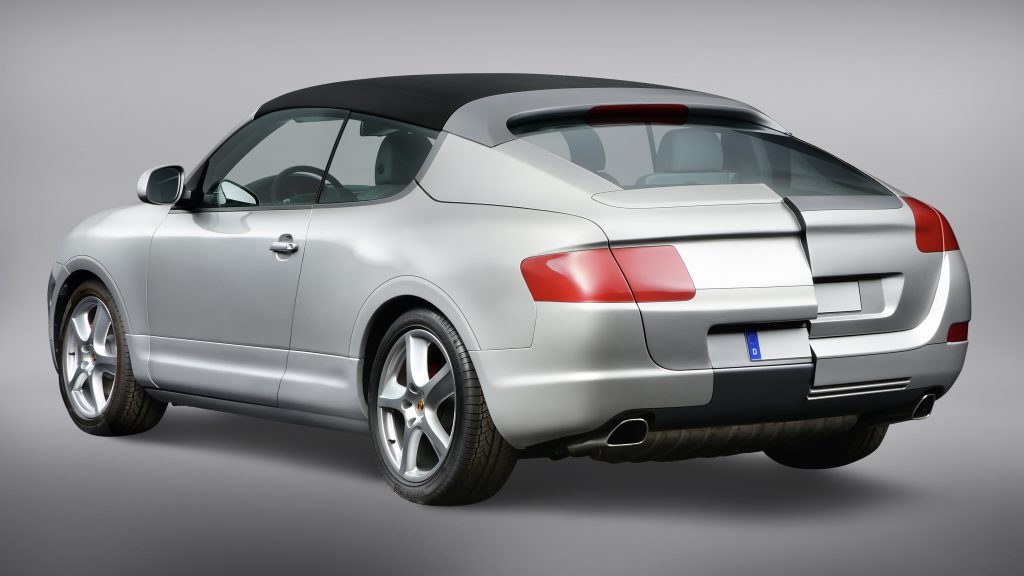 How would the model stand out today?
Well, in 2019, the the coupé was introduced, but the convertible idea was not. Decision makers forecasted doubts upon the idea of profits and were concerned about the challenges and aesthetics of a 'convertible SUV'. Well, we definitely agree with Michael Mauer, Chief Designer at Porsche who says, "An SUV always has a large and heavy body. You combine this with a small top half and then cut off the roof – you get very strange shapes emerging from that."