Formula 1
F1 driver market updates – Every team other than top 3 are looking at talents!
Haas and Williams look for a new face as Alpine and McLaren look for Piastri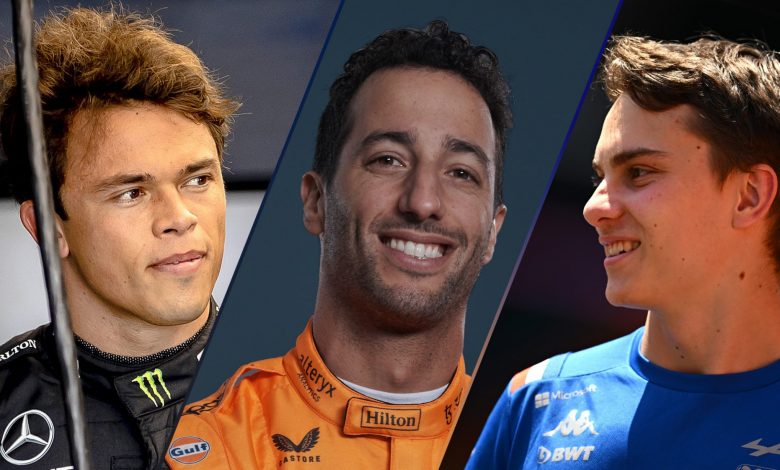 Alfa Romeo
Valtteri Bottas is definitely a happier person this year, though in a midfield team, but with the security of a multi-year deal along with a higher priority. His teammate, Zhou Guanyu has also impressed the team bosses adequately with his performance. He has blended in smoothly with the pressure of being a Formula 1 driver and is getting on well with Bottas as well. Especially owing to the pressure of representing an entire country for the first time in the sport. However, team principal, Frederic Vasseur still has a choice to make between him and F2 prodigy Theo Pourchaire. Vassuer and Alfa Romeo have long backed Pourchaire and have financially invested in him who is yet to appear in FP1 this year. The young Frenchman might even win F2 this year, making the decision for Vasseur even more tough.
Alpine
The navy blue team, which sits at the epicenter of the controversy this week sparked off by the sudden departure of Fernando Alonso is wracking its brain numb to find a replacement driver for the Spaniard. Oscar Piastri, their reserve driver gave the team a bitter bite after they decided to immediately promote him as a full time driver without consulting him. Reportedly, Piastri feels that he has not been treated well at the French team and might have another option and it might be McLaren. Esteban Ocon is already set to continue with them next year. As of now it is unclear as to who will fill the other spot and a few interesting developments may take place in the next few weeks. For all we know, it may even involve a lot of lawyers. In any case, the team atmosphere is definitely set to change after the summer break. Don't rule out Daniel Ricciardo's return to the Enstone team.
I understand that, without my agreement, Alpine F1 have put out a press release late this afternoon that I am driving for them next year. This is wrong and I have not signed a contract with Alpine for 2023. I will not be driving for Alpine next year.

— Oscar Piastri (@OscarPiastri) August 2, 2022
AlphaTauri
Last month Pierre Gasly thwarted all doubts of his future at the RedBull sister team with a fresh contract for 2023. A recent report however revealed the presence of a interesting clause in his contract, which enables him to leave for a team which has more points. That leaves the team to deal with their 'problem child' (as jokingly called by Helmut Marko) Yuki Tsunoda. Yuki had a decent rookie season last year but his performance this year may be argumentative. It should be a relatively easy call for the team to make, provided that he provide strong results  in the second half of this year. A lack of serious contention from the current pool at the RedBull academy also strengthens his current position for next year.
Aston Martin
Alonso and AMR were quick with the announcement of their collaboration for next year for filling in the gap left by Vettel who will be retiring at the end of this year. This raised a few eyebrows, and Alpine team principal, Otmar Szafnauer was certainly not a happy man. Lance Stroll will undoubtedly drive for them next year. Well, his dad owns the team afterall! For now it seems confirmed that he will be teamed up with the veteran driver. Although, it must be said that Vettel's sudden retirement has set a big turmoil in motion among the teams and drivers.
View this post on Instagram
RedBull
Max Verstappen has a solid contract for another 6 years down the road with the team he grew up with, lest he loses interest in F1. But given his current stance, that does not seem likely at all. His teammate was furnished with a new contract after his win in Monaco. So that leaves one of the title contenders settled for next year.
Ferrari
The Italian title contenders also have both their current drivers roped in for next year. But given the team's latest methods, will the drivers wish to change their minds? Only time will tell.
Haas
The Ferrari backed team too has to make a decision for their second driver. Fate played nicely in the hands of Kevin Magnussen who took back his place in the team this year after the departure of Mazepin last year because of the Russia-Ukraine War. And boy, has Magnussen redeemed himself. Given a strong car this year, the Dane has performed satisfactorily enough to impress Guenther Steiner for next year's seat as well. His teammate is still a mystery as Schumacher's contract is yet to be renewed. Steiner will too be looking at his available options considering Schumacher's performance this season so far and the financial damage that his team has had to incur because of the many crashes that he was involved in. For next year, Haas is not obliged to choose a Ferrari-backed driver, so they have many options. We may even be able to see a cameo from Hulkenberg or even Giovinazzi for that matter.
McLaren
The papaya team is the other team to be present at the epicenter of the controversy from the past week. Norris and Ricciardo both have solid contracts in place for next year. Ricciardo also took to social media to confirm the same regarding his future in F1. But, rumors say that the team has reached out to the Australian, who has been struggling quite a bit this year, that he may be replaced by budding rookie Piastri. No official communication has been received from Ricciardo or McLaren about this yet.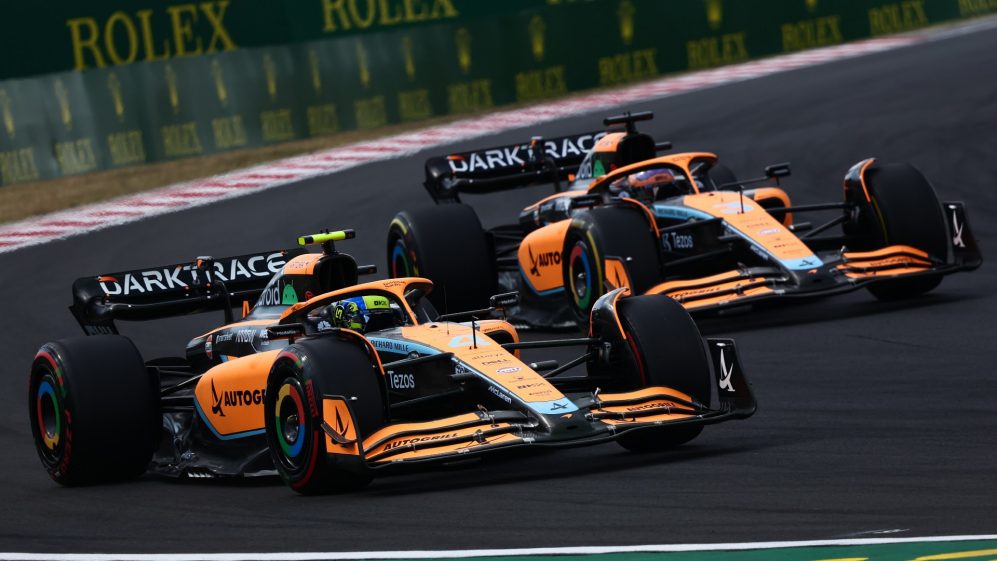 Though it seems highly unlikely, but if Ricciardo chooses to leave the team, his spot then unquestionably will be filled in by Piastri. Ricciardo may also find options in his old Renault based team Alpine. It would settle all parties then. But should Ricciardo choose to leave F1 for good, Alpine would be the team in a real soup with an empty seat for next year, though obviously there are a lot of other drivers in the market.
Mercedes
The Silver Arrows are the third team to be out of the hassle for a driver for next year, with Both Hamilton and Russell in for next year, given their spectacular performance in the season in recent times, after a rough start.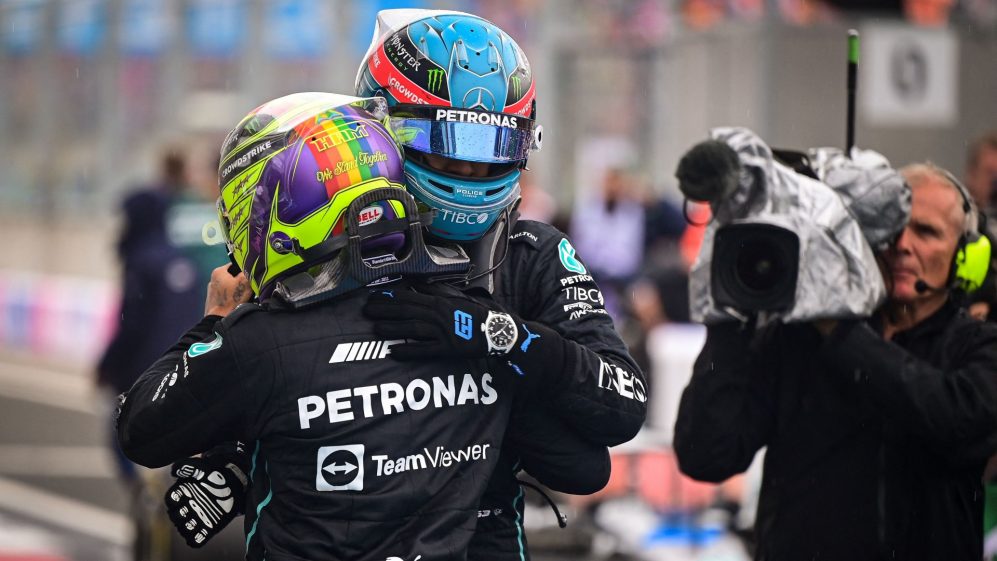 Williams
Alex Albon entertained with the statement of his new contract with Williams for next year in a cheeky tweet. So that leaves the team with Nicholas Latifi, who most probably will not appear next year. His seat may be up for picking up new talents from the Mercedes academy. Dutch F2 driver Nyck de Vries had an impressive run in FP1 in Spain and is one of the main contenders for the seat. His competition is Logan Sargeant who too has had a compelling season in F2 so far this year.
I understand that, with my agreement, Williams Racing have put out a press release this afternoon that I am driving for them next year. This is right and I have signed a contract with Williams for 2023. I will be driving for Williams next year.

😂 let's gooo @williamsracing 💪 pic.twitter.com/NNljcXOieE

— Alex Albon (@alex_albon) August 3, 2022