Formula 1
Magnusses takes historic pole for Sprint as Verstappen and Russell complete the top 3! Quali highlights from Interlagos
It was a historic moment indeed as Kevin Magnussen gifted a POLE POSITION for the long struggling Haas team on the birthday of Gene Haas.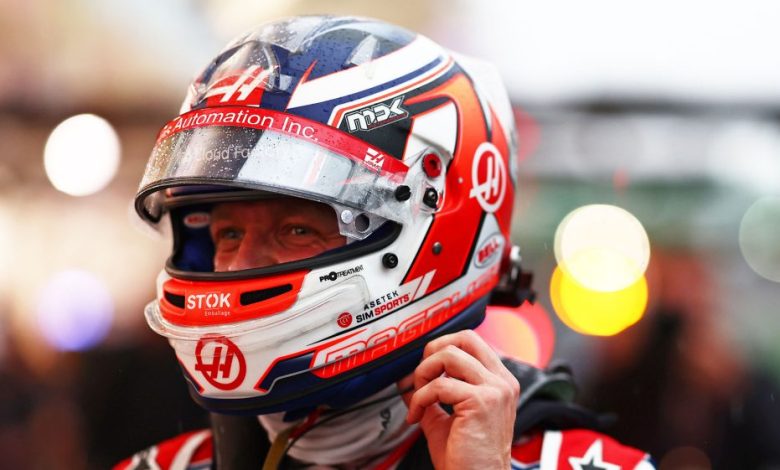 Kevin Magnussen takes an emotional yet sensational pole position as George Russell beaches his Mercedes all while qualifying at P3 and Max Verstappen settles for a P2.
Almost 240 days or 8 months after making his stunning return to Formula 1, Magnussen took a mind-numbing pole position at qualifying for the 2022 Sao Paulo Sprint race. Although Q1 began on a damp track, slicks were soon put on and it with Lando Norris leading the opening session all of it before Max Verstappen took over in a dry Q2. The top-10 shootout was a completely different story though. K-Mag topped the timesheets with less than 2 minutes to go for the final Q3 session. That is when George Russell went off track and avoided a collision at T5 but beaching his W13 in the process. This brought in a red flag with a visually emotional Kevin not being able to believe he was topping the time sheets. When the green flag was dropped, Verstappen took on the final flying lap and finished 0.203s off Kevin's top time. THIS was a moment at the Haas garage that we all collectively watch F1 for! Interlagos always brings us the most unique things.
Lando Norris finished P4 as Carlos Sainz rounded up the top 5. Alpine's Esteban Ocon qualified sixth ahead of team mate Fernando Alonso, leaving Lewis Hamilton eighth for Mercedes, Sergio Perez ninth for Red Bull, and Charles Leclerc 10th for Ferrari. It was a shock drop for Lewis who was topping the time sheets in Q1 but just couldn't manage to keep it as he was bested by Lando's time. Q2 was then approached by rain with the difference between Sainz and Verstappen at P2 and P1 respectively just 0.009s. Then came in Q3 and we were all stunned, joyous and through some very extreme goosebumps.