News
F1 update: Ricciardo's return to RedBull as third driver and the shifts within the paddock
As Redbull Racing confirmed Daniel Ricciardo for a reserve driver role, news floats around for Mich Schumacher's role as a Mercedes reserve. Let's find out more.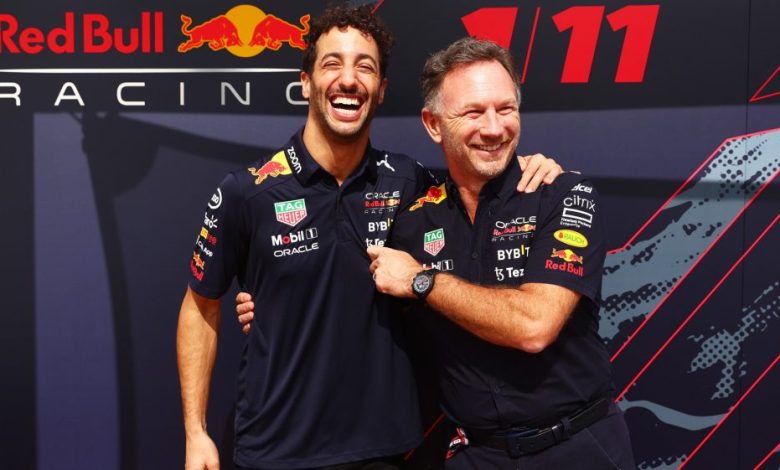 Daniel Ricciardo was confirmed as the third driver (reserve) for Redbull Racing for the year 2023 as he failed to find a racing seat for next season. Of course this would be time away from the racing bit but, he'd still be around the grid, maybe even trying his hands on other (lower) categories of racing. Although, the friction between Checo Perez and Verstappen at Interlagos could've also been a reason for Daniel's joining. Maybe next year Checo actually gets in the way of a fight for the driver's championship or maybe he just doesn't help anymore, could that mean Checo would have to leave RedBull as Daniel plays the role of second fiddle to Max?
We'll have an answer for all the above as soon as the next season is underway. Maybe right on the first race. But till then, here's what Ricciardo had to say, "The smile says it all," he said. "I'm truly excited to be coming back home to Oracle Red Bull Racing as their Third Driver in 2023. I already have so many fond memories of my time here, but the welcome from Christian [Horner], Dr [Helmut] Marko and the entire team is something I'm sincerely appreciative of. "For me personally, the ability to contribute to and be surrounded by the best team in F1 is hugely appealing, whilst also giving me some time to recharge and refocus. I can't wait to be with the team and support with simulator work, testing sessions and commercial activities. Let's go!"
There's more stories from the paddock though. Mercedes team boss Toto Wollf has also shown interest in Mick Schumacher who he says is "close to their hearts" and that he could be looked at as a reserve driver for Mercedes for the year 2023 owing to the talent he has. Mick has had two years with Haas F1 team and couldn't yield expected results which saw him lose his seat to Hulkenberg for 2023. But, this does not take away from the fact that he is a talented young driver hungry for a world championship title and this part is precisely what Mercedes might be looking at as well.
The 2023 season is still far but at least we have the entire grid lineup. Here's the confirmed grid for Formula One's 2023 season,
| | | | |
| --- | --- | --- | --- |
| S.No. | Car No. | Driver Name | Team |
| 1 | 1 | Max Verstappen | RedBull |
| 2 | 11 | Sergio Perez | RedBull |
| 3 | 16 | Charles Leclerc | Ferrari |
| 4 | 55 | Carlos Sainz | Ferrari |
| 5 | 44 | Lewis Hamilton | Mercedes |
| 6 | 63 | George Russell | Mercedes |
| 7 | 10 | Pierre gasly | Alpine |
| 8 | 31 | Esteban Ocon | Alpine |
| 9 | 4 | Lando Norris | Mclaren |
| 10 | TBC | Oscar Piastri | Mclaren |
| 11 | 24 | Zhou Guanyu | Alfa Romeo |
| 12 | 77 | Valtteri Bottas | Alfa Romeo |
| 13 | 14 | Fernando Alonso | Aston Martin |
| 14 | 18 | Lance Stroll | Aston Martin |
| 15 | 20 | Kevin Magussen | Haas |
| 16 | 27 | Nico Hulkenberg | Haas |
| 17 | 22 | Yuki Tsunoda | AlphaTauri |
| 18 | TBC | Nyck DeVries | AlphaTauri |
| 19 | 23 | Alex Albon | Williams |
| 20 | TBC | Logan Sargeant | Williams |