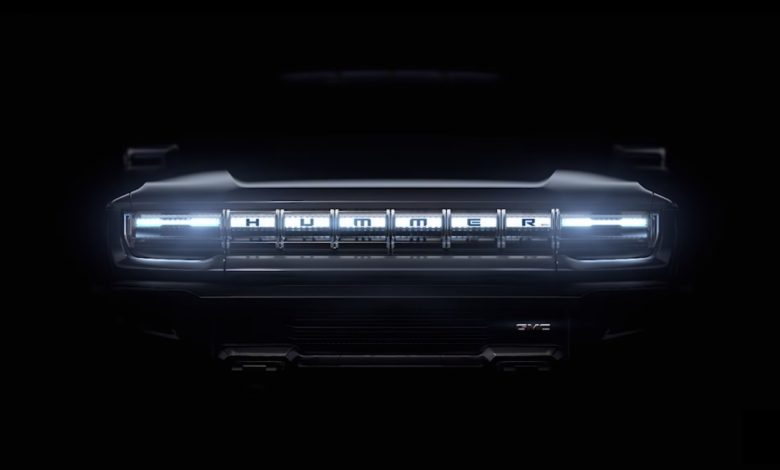 It's true we all love the environment and so we have been keenly waiting for each automotive brand to launch their electric models. However, how does anyone react when GMC releases a teaser where it's clear as day that the HUMMER, is being launched as a Cybertruck and Rivian rival which means… yes! An electric Hummer pickup truck.
The Hummer is one of the vehicles which consumes a significant amount of gas. Not only that, the Hummer has been deemed to be one of the models which has had a poor safety rating and extremely poor fuel economy in the market.
However, now it looks like GMC is back with a bang to show us they too care about the environment. A few years ago, we all would have dismissed the thought of an electric truck as just a concept. Right now though, not only do we have electric cars, but we also have smart cars. So, the thought of electric trucks is very much believable in 2020 thanks to Rivian's crazy vision and Elon Musk's crazy daily driver.
Without further ado, let's have a glance over the key features that GMC showed in the greaser. The vehicle will be coming with 1000hp, reach a speed of 60 from 0 within 3 seconds, and will be able to showcase 15,500 NM of torque. Now, for a truck that does seem too much but, innovation in the automobile industry is on the rise. In all honesty, this speed is only 0.1seconds away from the acceleration claim made by Tesla on Cyber Trucks.
Anyway! Coming back to the Hummer, we have always known the model as the beast that can conquer any unbeaten path. GMC claims that the electric version of the model will be able to do the same as well but this time it'll be obviously quieter.
Even though it was just a teaser, people who are crazy for off-roaders have clearly been intrigued. The company has announced that a 30-second ad will be played during the second quarter of the Super Bowl. The full reveal of the model is scheduled for the 20th of May, 2020 and the release is scheduled for Fall of 2021. Check out the teaser here:
Even though all the details of the vehicle have not been announced, we do hope the old-school look of the Hummer remains intact. The Vice President of Global Buick and GMC, Mr. Duncan Andred, said "GMC builds premium and capable trucks and SUVs and the GMC Hummer EV takes this to new heights. We are excited to debut our revolutionary zero-emissions trick during the biggest night in TV advertising".
Well, it's safe to say that this Super Bowl Sunday is going to be a treat for fans who are both gear heads and sports fans. Now, we eagerly wait for the reveal of the battery-packed beast!