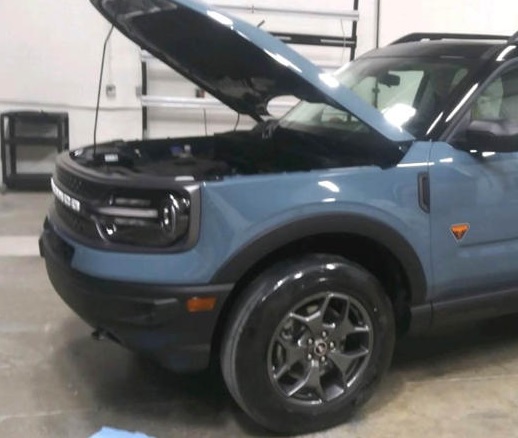 Ford Bronco, one of the most anticipated SUV in the year 2020. it is scheduled to be launched later this year. This off-road beast is all set to take on the likes of the Wrangler and comes with a removable roof. But this article isn't about Bronco; it's about the Bronco Junior or Baby Bronco – The Ford Bronco Sport (That's a mouthful).
The leaked photos which have surfaced on the internet shows us a new vehicle in a new colour scheme termed as "Area 51", which might make an appearance on the Bronco as well.
The pictures seem legit, and the design appears to match the leaked images which surfaced in 2018. The boxy, masculine design gives it a rugged appearance, even though it is more of an urban SUV with limited off-road capabilities when compared to its bigger sibling.
The all-new Bronco Sport will be based on the same platform as Escape, and it utilizes the same engine options as well. 1.5 Litres EcoBoost will act as the base model and will provide a power output of 180 ponies while a much larger 2.0 Litre unit churns out 250 buff horses.
Ford might choose a more prominent engine option and surprises us all, but for that to happen, we might have to wait for the official unveiling.
For now, we can't wait for this new beast to be unravelled as the SUV war continues, there might be more contenders in line to take the crown.