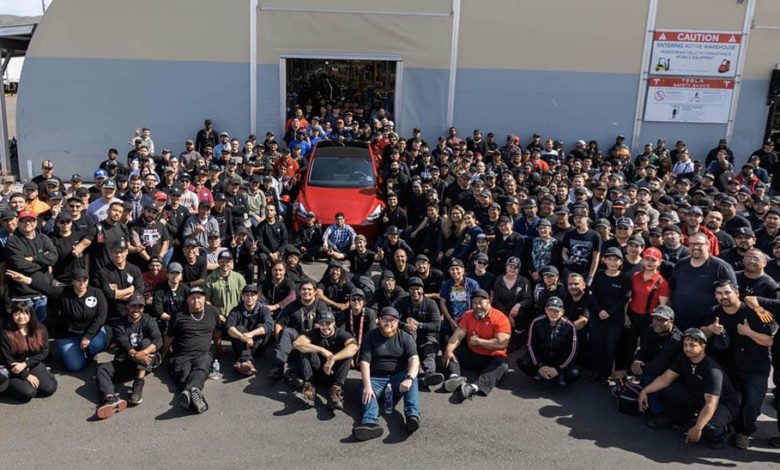 Tesla Motors recently touched the 1 million mile sales mark amidst the Global COVID-19 Outbreak.
The Picture of this iconic moment was shared on Twitter by company CEO and real life Tony Stark, Elon Musk. It featured the Tesla Model Y crossover as the one-millionth product. Model Y is the 5th product to come out of Tesla's stable.
The Company had recently set up a Tesla Giga-factory i.e. a manufacturing facility in Shanghai (China) intending to deliver made in China Model Y by January of 2021. It is supposed to be followed by an annual production rate of 2,50,000 new vehicles by the end of next year. Woah!
Tesla initially planned to launch the product at the end of the year 2020 but now has decided to roll back some of its original plans due to the ongoing Coronavirus outbreak. The planned deadline might be further pushed to a new date if the epidemic continues its impact.
Coronavirus has disrupted the global economy and the automotive industry is one of the most hard struck of all. It has caused the cancellation of The Geneva Motor Show and also has recently caused the Bahrain Grand Prix to be a closed-door event. The smooth functioning of manufacturers might take some time before everything goes back to normal.
Back to Tesla Inc., the company is set to hit the second million sales milestone in the next two years, and this forecast was based on their Q4 projections. It seems like production ramping across multiple facilities has cut down on prolonged waiting periods.
Model Y deliveries will commence in US markets in March 2020 (What isn't it March already?), and it will launch in Canada, sometime later this year. The growing SUV/Crossover segment has made it promising times for the Tesla Model Y, and it might even outsell it's model 3 sibling.
Model Y comes in two variants: Standard Range (RWD) and Long Range (RWD, AWD, and Performace), currently, orders are only open for AWD Long Range and AWD Performace versions while the complete lineup will debut next year.
Prices start at around $39,000 for the base Standard Range Model which comes in RWD.