Auto Business
News
Maruti Suzuki, Mahindra, Fiat, Ford, Hyundai, Tata shut down production as India looks to contain the COVID-19 spread!
The struggling Indian Auto Industry is propelled into a worse situation because of Covid 19 ( coronavirus ). Although, the sales figures are down, the steps taken by these automakers are really commendable.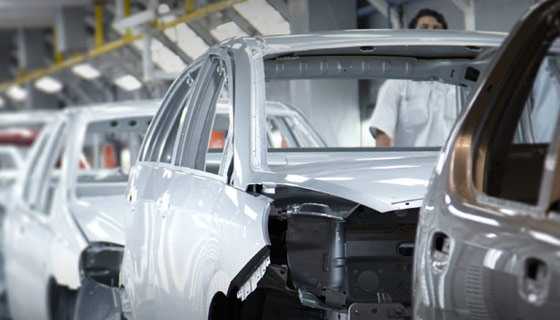 Covid 19 started as an outbreak in Wuhan, from where it has spread globally, and rained havoc upon society and industries. Covid 19 has taken 14,925 lives, and for now there is no cure to this disease. In order to protect people, the Governments of affected countries have declared lockdowns which requires citizens to stay home, and if employed, then these citizens are being asked to work from home. However, certain jobs cannot be done from home, and the work carried forward in 'industries' is one of them. 
The Indian Auto Industry has been suffering and failing for more than a year now, and to recover from this was difficult but it was possible. However, with Covid 19 here now, it will take nothing short of a miracle to help the Indian Auto Industry recover from this dismal situation. 
As you must have read this, 75 cities of India have been placed under lock down and in times like these only essential services such as petrol pumps, grocery's, medicines and ATMs will be open. This means, with respect to the Auto Industry, car dealerships, service centres and most importantly, the industries, all have been temporarily shutdown and the loss caused due to this is increasing on an hourly basis. 
A drowning feeling for the industry
For many motor companies in India, it was quite a challenge for them to sell all of their BS-IV stock, and in fact many companies have still not managed to clear their stock. As of now only Maruti Suzuki, Toyota and Hyundai have managed to sell their BS-IV stock, the rest are still struggling to sell them. With the lockdown being implemented, it will only further their struggle and lead to major losses. Moreover, the transition of BS4 to BS6 was an expensive process for companies, and now, their BS6 stock will remain unsold till the 31 st of March. 
Many of the parts that are used in the vehicles are imported from China. With China itself being in lockdown, these parts are not making it to the countries where they are needed and India is one of them. India Ratings and Research has stated that the demands and exports which India would initially be responsible for, would soon become a difficult task to fulfill as the parts needed to complete the task are not available. Even after China recovers from this apathy, they will take time to resume their production and will not be able to manufacture parts at the same speed, and this will disrupt the demand and supply chain. 
A report from Fitch Solutions suggests that the Indian auto industry could reduce by 8.3%. The vehicular production had already fallen by as estimated 13.2% in 2019-2020, suffering a reduction of 8.3% before even completing half the year of 2020 might just make matters extremely difficult, and would double the losses being incurred. At the current point of time, many but not all car industries have been closed down as Kia, Morris Garages, TVS, Renault and Nissan continue to function. However, if India sees a 100% auto industry closure in the coming days, the auto industry in India could suffer an astronomical loss of 13,000-15,000 crores. Furthermore, this would not be the end, as this pandemic has no cure for now, and if these lockdowns are imposed for a longer period of time, then the repercussions could be grim. 
In the last few days itself, Maruti Suzuki, Mahindra and Mahindra, Honda cars, Hyundai, Fiat Group Automobiles, Ford, Toyota and Tata announced temporary closure of factories, and the time when all auto related factories will be closed in India is not too far off. Maruti also went on to halt the industry in Manesar, Gurugram and Rohtak indefinitely. 
Currently, there have been 8 deaths and more than 415 cases in India, and the numbers are not reducing which means that the situation is not going to improve anytime soon. This is a time which is difficult not only for India, but the world, and all we can do is stay strong, follow protocol and hope that soon, a solution to fighting this disease is discovered. 
Let's just say that while this is all bad news for the business side of things, the effort towards the health and safety of their workers is a commendable and a pro-active step by the automakers which is very much commendable. In order to showcase an appreciation, the government must help the companies in pushing out their BS-IV stock!