News
BMW 8-Series coupe and gran-coupe to touchdown in India soon – Spied in India
The BMW 8-SERIES GRAN COUPE and the might M8 have been spotted in India.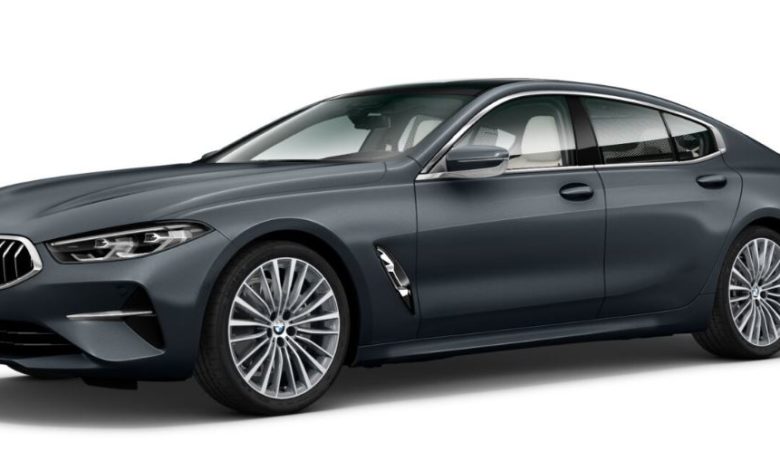 While you could see the 8-series as a model listed on BMW's Indian website, this latest spyshot is surely going to help concrete evidence. BMW fans in India would have butterflies in their stomach as the flagship sedan of BMW, the 8 series Gran Coupe along with the hard-core M8 have been seen in India, which means the launch is imminent. The 8 series had been unveiled in 2018, and was released in most countries by 2019. The launch of the 8 series is late in India, but we will still take this in the right stride because this vehicle is blissfully beautiful and seems like the perfect offspring between the 7 series sedan and 6 series Gran Coupe. 
The 8 series will be available in 2 variants, the 840i Gran Coupe, which will have a 3.0 litre, V6, which produces 340 BHP. The other variant is the M8, the high-performance variant, powered by a 4.4 litre, V8, producing 592 horses enough to accelerate from 0-100 in a quick 3.5 seconds. If we are lucky, then BMW could release the M8 in the Competition spec as well, which has a staggering 617 BHP, and driving this on a straight would be an unreal experience. All these variants are mated with BMW's 8 speed Step-tronic transmission, and these variants will all be receiving an all-wheel drive system, which would help the driver be in more control while driving this beast of a vehicle. 
The BMW 8 series does not have a fixed date, but one thing we are sure about is it's competitors which are the Mercedes Benz S-Class Coupe, the Porsche Panamera, the uber expensive Continenal GT and the Aston Martin DB-11. These vehicles form a segment of their own, a segment of luxurious sports grand-tourers. Basically for those who want their money's worth by being comfortable in all leather and alcantara ways, and yet also allows them to press the pedal and have enough horsepower to blow their Jimmy Choos. 
The 8 series is expected to be priced at 1.5 crores, and above, so if you are interested, and your affordability power allows it, well then, prepare yourself as the 8 series should soon be launched in India.