Auto Business
News
MG Motors offers their "Disinfect and deliver" program amidst Coronavirus outbreak!
In the trying times of Covid-19, MG provides some new services.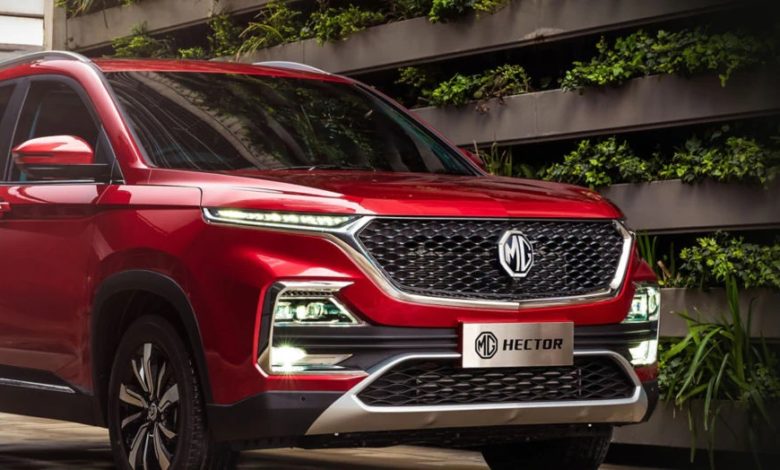 ON TAKING DELIVERY OF YOUR NEW VEHICLE, IT'S POSSIBLE THAT THE ONLY FREE SERVICE YOU GOT IS A CAR WASH OR HALF A TANK OF FREE FUEL. MG HECTOR HAS DECIDED TO BRING SOME SORT OF EASE TO THEIR CUSTOMERS DURING THESE TRYING TIMES OF COVID 19, BY DISINFECTING AND SANITISING THE VEHICLE FOR THE NEW OWNERS, MAKING THE DELIVERY EXPERIENCE A LESS WORRISOME AND SMOOTHER ONE. 
Covid 19 is around and above us like a lingering negativity, and it is in times like these that small positive actions can make a difference in the lives of people. One of these positive actions is that of MG Hector who has decided to make the purchase and delivery of their vehicles a quick and safe one. MG Hector has digitised the process of booking and payment of their vehicles, which will allow aspiring customers to book an MG Hector/ ZS EV, while sitting at home.
However, I am quite sure, many customers would be vary of purchasing a vehicle during a time when a highly communicable disease is spreading its tentacles around the world. MG has addressed this issue, by completely sanitising the vehicles before it reaches the new owners, thus bringing a sense of relief to many interested customers. This applies for test drives as well, as MG will bring the model you are interested in, to you, which would be sanitised, thereby helping you make a decision without being afraid of contracting Covid 19. 
Services such as the RSA (Roadside Service Assistance) are still functional, as the executives are working from home. MG has made sure that their staff remains safe by making them work from home, and their staff is following a rotation policy. 
The Chief Commercial Officer of MG, Gaurav Gupta says,"At MG Motor India, it's a human thing to look out for each other. As a responsible organisation, we are committed towards the safety and health of our customers, dealer partners, dealer staff and employees. In times like these, ensuring the well-being of people that we care about becomes paramount. Safety being our topmost priority, through the Disinfect and Deliver Program, our focus is to sanitize throughout the value chain. Thus, we will have limited staff to support essential and emergency services during this period. We regret any inconvenience caused to our customers in advance. However, we will try our level best to satisfy our customers as always."
Covid 19 has affected MG too, and services like this, could definitely help them.