News
The automotive industry has officially stepped in for COVID-19 aid!               
Ford, Tesla and GM rush in to help during this crisis.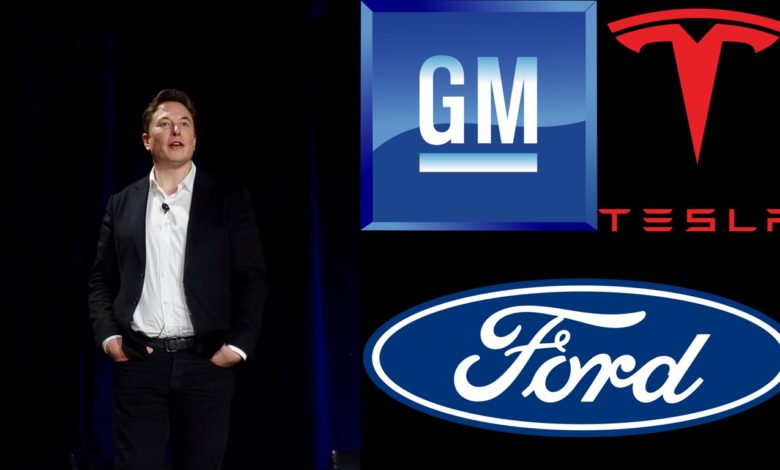 Patients who have contracted Covid 19 suffer from respiratory problems and in order to survive, the patients need ventilators. However, there is a limited supply of ventilators and hospitals are starting to run out of them. Many companies, a lot of them being motor companies, have decided to join in and help build ventilators.
As a sentiment it feels great to hear that companies are actively joining in to help manufacture ventilators for hospitals, but the question needs to be asked, is it that simple, can these companies really deliver sophisticated equipment like ventilators?
Ford, General Motors and Tesla had pulled their shutters down, and temporarily shut down production however, it seems that they could be brought back into action, as they are needed to do so. 
GENERAL MOTORS
The CEO of GM, Mary Barra has communicated with the administration in America, to fully understand the procedure to follow whilst making a ventilator. Even though the staff of GM's production industries has been sent home, they could be called back on a voluntary and patriotic basis, in order to help build ventilators for the hospitals. General Motors is working with medical equipment manager Ventec, and the plan is to build 200,000 units of ventilators. 
FORD
Ford with 3M and GE Healthcare together intend on making medical equipment such as ventilators and gear such as masks, gowns, goggles, gloves. Ford has also mentioned that they will be trying to make equipment at their factories, and they will be doing so at a fast pace, in order to make sure that the hospital staff receive the gear and equipment as fast as possible. 
TESLA
CEO of Tesla, Elon Musk is called the Tony STark of real life. And it's more to do with his intentions rather than what his brain power is! After conversing with ventilator manufacturer Medtronic, he has promised to use the supply chains of Tesla and SpaceX and help produce and assemble ventilators. He made it sound simple enough via a tweet that since, Tesla makes sophisticated HVAC for cars and Spacex makes life support systems for spacecrafts, they shall be able to help.
Shortly afterwards, we saw a tweet from Medtronic stating they had a long conversation with Elon Musk regarding the same. Elon Musk while speaking to CleanTechnica, said that his companies will be helping in delivering 250,000 N95 masks which are crucial for the staff in hospitals. 
IT IS POSSIBLE
Companies like Ford, Tesla and GM and many others have come together, to build the gear and equipment which is essential for the medical staff. The medical staff is the first line of defence against diseases like Covid 19, and if they have the backing of the Governments, and private companies, then this disease can be defeated. It will be a long fight, but following protocol, backing the medical staff, and maintaining a positive attitude will get us out of this situation.
Stay safe, and stay strong readers.