Auto Business
News
Mahindra XUV300 BS-6 diesel launched at Rs. 8.69 Lakhs – Same as BS4 model!
THE DIESEL XUV 300 HAS BEEN  PRICED FROM 8.69 LAKHS (EX-SHOWROOM), AND THAT TOO WITHOUT ANY PRICE HIKE.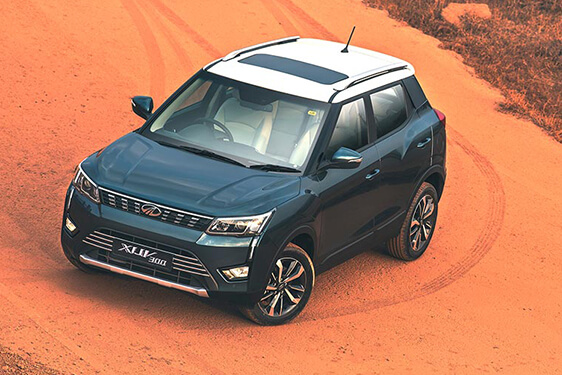 April 1st is almost upon us, and it is an important day for the Indian Auto Industry since, production of any BS4 vehicle after 1st April will not be allowed. So, car manufacturers must make the switch to the cleaner and better BS6.
All the car companies in India are trying to ready their models, and upgrade them to the BS6 emission norms. In this upgradation, many car companies have felt the need to discontinue their diesel engines, as it is an expensive process to update a diesel engine to the BS6 norms. In fact, many companies have found it hard to dispose off their existing BS-4 stock amidst the lockdown and is demanding a date extension for the BS6 upgrade due to coronavirus impacts.
However, Mahindra has not only launched a diesel version of the XUV 300, but also maintained the price as that of the BS4 diesel model. The price of this BS6 diesel model will be starting from 8.69 lakhs (ex-showroom) to 12.69 lakhs (ex-showroom). 
The few things that have changed between the BS4 XUV 300 and the BS6 version are, the lack of a variant, and a reduction of horsepower. The BS4 model had 3 variants, namely, W6, W8 AMT and W8 AMT(O). With the release of the BS6 model, the W8 AMT gets dropped, as Mahindra believes that it would not have brought in much sales. 
The diesel BS4 XUV 300, used a 1.5 litre diesel which made a 117 ps, but it's updated BS6 version uses the same engine, with a reduced horsepower of 115.  This diesel BS6 version of the XUV 300 is available in both transmissions, a 6 speed automatic and a 6 speed manual. 
Another version of the XUV 300, called the Sportz variant, will be brought to life with a 1.2 litre petrol engine, which produces 130 ps, and this would make it the most powerful vehicle in its segment. There is no fixed launch date for this variant, but this variant
will surely raise the heat of competition in this segment.