Auto Business
News
Tata Hexa production stopped! Will return with BS6 ready version.
The BS4 Hexa registered 0 sales last month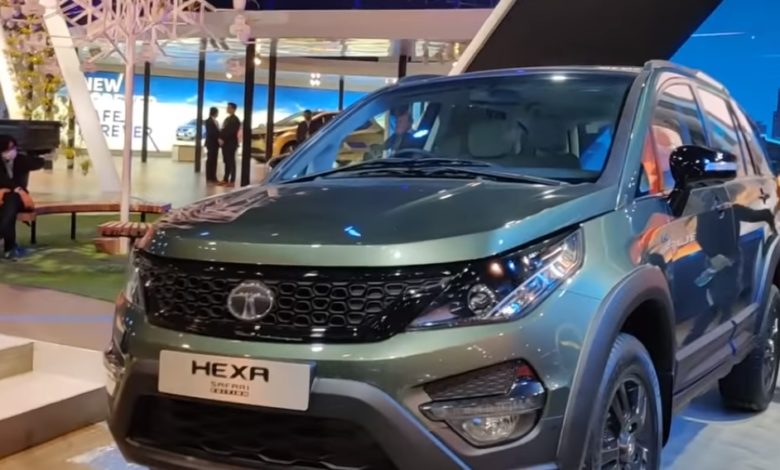 The Tata Hexa will not be produced anymore and the fact that it was the only BS4 vehicle offered by Tata which has not received the BS6 update, was a clue enough that that it would not be a part of Tata's portfolio.
The full-size 7-seater SUV was priced at 13.7 lakhs (ex-showroom) with the top end ranging at 19.27 lakhs (ex-showroom) and since the the auto industry slowdown, the Hexa has found it difficult to remain relevant and desirable in the market. In fact, Hexa had been slow seller for Tata from a long time and we were already baffled when Tata announced it is going to continue with the BS6 avatar.
The supreme court, on listening to the plea of motor brands decided to provide an extension of 10 days post the lockdown so as to help them get rid and sell off their BS4 stock, however, Tata whose BS4 stock is nearly finished decided to not try selling the Hexa any further and ended its production.
As a vehicle, the Hexa was and stays a stern competitor. It is particularly impressive with its strong SUV dynamics which allowed it to be a great off-roading vehicle. The Hexa is powered by 2 diesel engines, the Varicor 320 and Varicor 400. The 320 had a 2.2 litre engine which churned out 148 ps and this engine was mated to a manual 5 speed gearbox without the choice of an automatic.
The 400 was also powered by a 2.2 litre engine, but this was more powerful and it produced 154 ps, while being coupled to a 6-speed manual or a 6-speed automatic. In terms of power, both these vehicles were extremely able and would surely be able to go neck and neck with its competition.
During the Auto Expo held in February, Tata had displayed the Gravitas, which was assumed to take over the from Hexa but surprisingly, Tata also showcased a Hexa Safari concept, and this model was equipped with a BS6 motor. This begs the question, does Tata intend on resurrecting the Hexa after the Covid 19 crisis eases out?
We think the answer is yes. It is mostly owing to the late launch of the Gravitas that the Hexa would stay as Tata's only 7-seater offering and now, the time line must have shifted for the Gravitas. So, the Hexa is here to stay! Rumors suggest that the BS6 Hexa will continue being powered by a 2.2 litre Varicor motor.
Tata suffered quite a decline in their sales last month, and it will be hoping, once the lockdown is opened, their range of cars such as the Altroz, Tiago, Nexon and Harrier deliver major sales so as to reduce the unexpected financial pressure caused due to the Coronavirus pandemic.