Auto Business
News
Aston Martin DBX and DB11 to ditch AMG V8s in favour of their in-house hybrid V6
Mercedes-Benz is bidding adieu to their older V8 engines, only to switch them with powerful 4-cylinder engines. Hence, Aston Martin does not want to integrate a 4-cylinder engine in their cars so their relationship is kaput for now.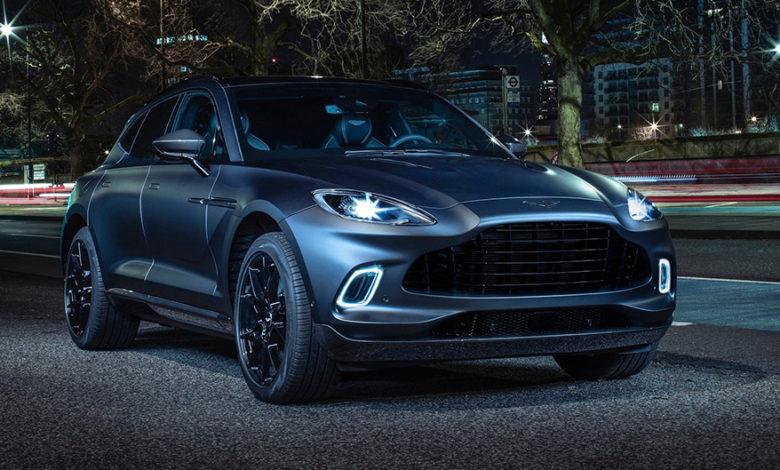 The British sports automaker, Aston Martin will no longer use the Mercedes V8 engines, and will instead move to using their very own V6 engines for the vehicles in their line up. This V6 is the very same V6 engine which is used to power the upcoming Aston supercar, the Valhalla (the name is simply majestic).
However, this engine will be de-tuned and altered in order to fulfil the needs of the car it is being used in. Tittle tattle suggests that the V6 used in the Valhalla could churn out an enormous 1000 horsepower, making it an exceptionally powerful sports car.
This new V6 made by Aston Martin is their most powerful engine till date, but questions will be asked, is it not a downgrade to change from a V8 to a V6, well, it is partly correct accusation, but Aston Martin know what they are doing.
This V6 is a hybrid, which means, the electrical engine will fill in to make up for the lost torque. Furthermore, switching to a hybrid is not only an ethically correct option, but helps make the cars more powerful, and I believe once Aston shows off this engine on the Valhalla, fans would be convinced about its capabilities.
Andy Palmer, President and CEO of Aston Martin addressed a common worry, which is, would the V6 still sound like a roaring sports car, and to answer that, Palmer says, the key is to tune the pipes in such a way that it stays true to the sound of an Aston Martin exhaust note. He also reassures fans about the new engine by saying that it will perform just like or better than the older V8s and will also sound like one.
While talking about this, I am compelled to remember that Aston Martin are not having the greatest of financial runs, and a large portion of their hopes are pinned on the upcoming DBX. Moreover, I hope the idea of making these V6 engines does well for them, because if it does not, it would make their sensitive financial situation only worse.
The hybrid V6 motor will be made in the UK, where in the UK, that for now is a mystery, and while talking about Aston engines, here is another update, Aston Martin intends on not making their V12 motor in Germany anymore, and this engine too will be made in the UK. It is also being said that there are plans on adding an electrical element to this V12, and this could be very exciting.
Times are really changing, and changing for the better, Range Rover has decided to phase out their diesel V8s, BMW is believed to bring an end to their gargantuan 6.6 liter V12 engine, and Aston Martin will not be using the V8 engines from Mercedes anymore.
All 3 of these brands are switching to plug in technology (BMW) or are adhering to using hybrid motors (Range Rover and Aston Martin), and such moves in the long run will be very beneficial for us, as this will help reduce emissions by a large rate. Furthermore, they are not the only ones who are moving away from Internal Combustion Engines, and this would go down in history as the time when vehicles in the world began to evolve for the better.